If you love crisp autumn days, you'll definitely want to dig into this list of the healthiest fall foods.
On a Paleo diet, you'll have to pass on those chemical-laden, pumpkin spice lattes and sugar-filled apple pies with grain-laden crusts. Instead, you get to partake in fall's natural flavors!
My favorite Paleo-friendly fall foods are plant-based and full of nutritional goodness – and they come without the unfortunate side effects of many seasonal, gluten-filed comfort foods. Keep reading to discover the healthiest foods of the season and how to use them in delicious dishes that even your non-Paleo friends and family will love.
Trying to figure out exactly what to eat on Paleo?
Look no further than our FREE 21 Day Paleo Meal Plan
Apples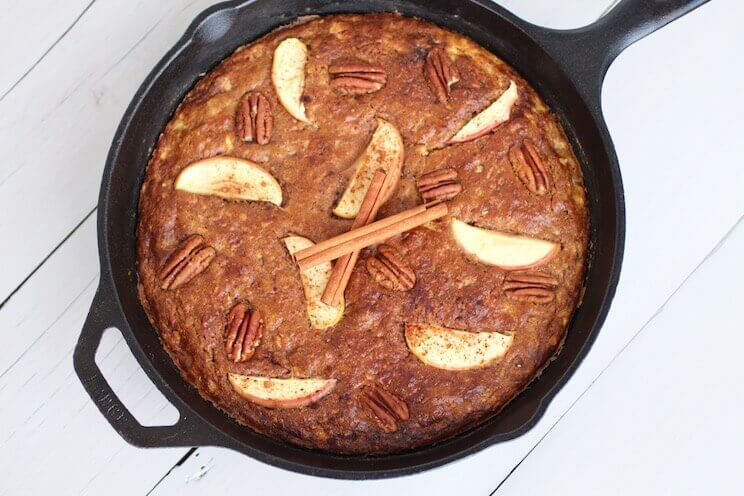 There's truth to the saying that "an apple a day keeps the doctor away." That's because, as superfoods go, apples are the best of the best.
Apples are power-packed with some of the most potent cancer-fighting antioxidants in nature. (1) Combine that with its ability to reduce inflammation and its high vitamin C and fiber content, and apples can help your body fight heart disease, manage asthma symptoms, boost digestive health, reverse symptoms of diabetes, and lose weight.
The beauty of the apple lies in its versatility – from fresh to baked to roasted, this fruit can be added to virtually any recipe. For a comforting autumn treat, try my gluten-free apple muffins recipe that is 100 percent Paleo-friendly.
Check out more Paleo apple recipes:
---
Pumpkin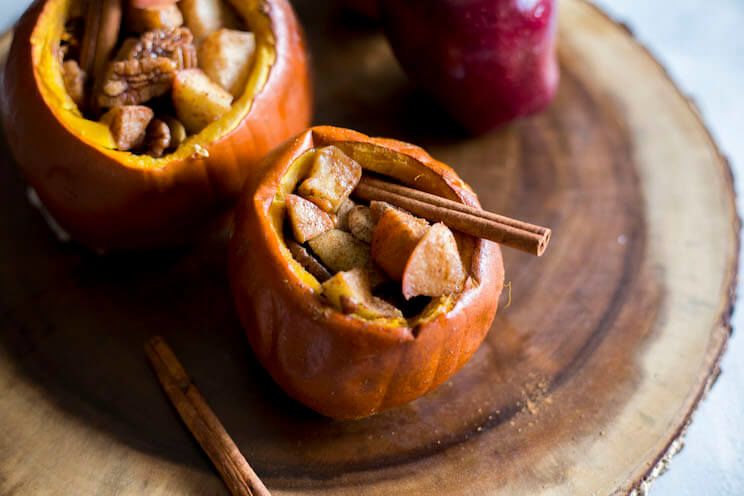 Like most orange-colored foods, pumpkins contain beta carotene, a precursor to vitamin A that is vital for maintaining healthy skin, brain function, and eyesight. It's also known to lower blood pressure and help you sleep better at night, and the seeds are a great source of magnesium, an important mineral many people are deficient in.
Whether you're designing the perfect Paleo pumpkin spice latte or trying your hand at recipes for pumpkin pie or cheesecake, it's easy enjoy the benefits of this quintessentially fall vegetable.
Can't get enough pumpkin? Try these amazing pumpkin recipes:
---
Squash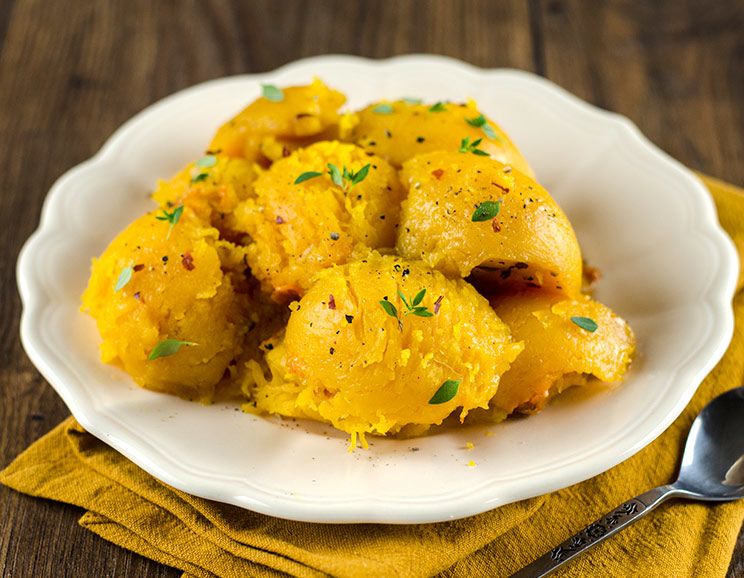 Pumpkin aside, 'tis the season for other flavorful squash varieties, like acorn, spaghetti and butternut.
Whether you fancy the common varieties or venture into lesser known types like calabata or kabocha, squash offers a lot in the way of health benefits.
Squash helps support a healthy weight and contains disease-fighting antioxidants that work to support and boost your body's immune system. (2) They can also help prevent heart disease, reduce chronic inflammation, and strengthen bones.
Most types of squash are best when roasted, and some are versatile enough to sneak into soups or pie fillings.
If you're looking for the perfect fall side dish, try my roasted acorn squash recipe. It only takes five minutes of prep time and is the perfect accompaniment to a roasted pork loin or whole chicken.
Get creative and whip up these delicious squash recipes:
---
Sweet Potatoes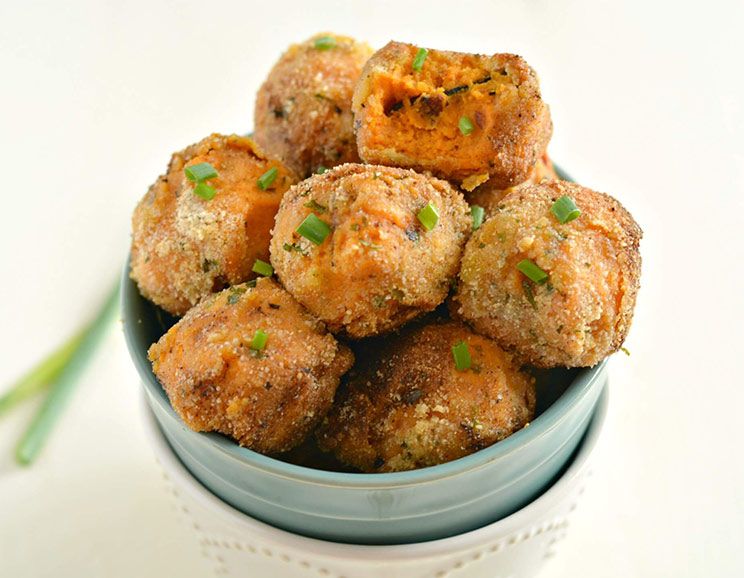 If healing your body is priority number one, you need to stock up on fall's "medicinal food" – sweet potatoes. (3)
Much more nutrient-dense than their white potato counterparts, sweet potatoes contain more vitamin A per serving than any food on the planet! Just one serving provides nearly 700% of the recommended daily dose.
Since sweet potatoes work seamlessly in sweet and savory recipes alike, they're the perfect fall staple food to keep around all season – and all year.
Make these savory sweet potato recipes…
…Or sweet potato desserts:
---
Cranberries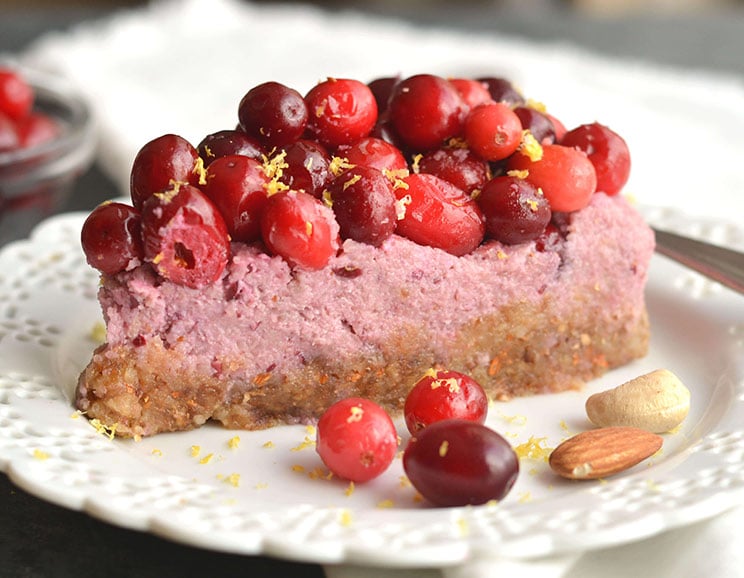 Eat them, juice them or decorate with them. Either way, cranberries are a must-have fall food!
Cranberries are one of the most antioxidant-rich foods in the world. Cranberry juice is well-known for benefiting the kidneys and reducing UTIs, but did you know they are also known to slow the progression of cancerous tumors? (4, 5) Cranberries can also reduce heart disease risk, decrease inflammation, boost immunity, and aid in digestion.
Since it can be a challenge to replace the sugar-heavy drinks that many people love during fall, try this healthy cranberry apple cider – it has the same flavors with none of the guilt.
More antioxidant-rich cranberry recipes:
---
Red Cabbage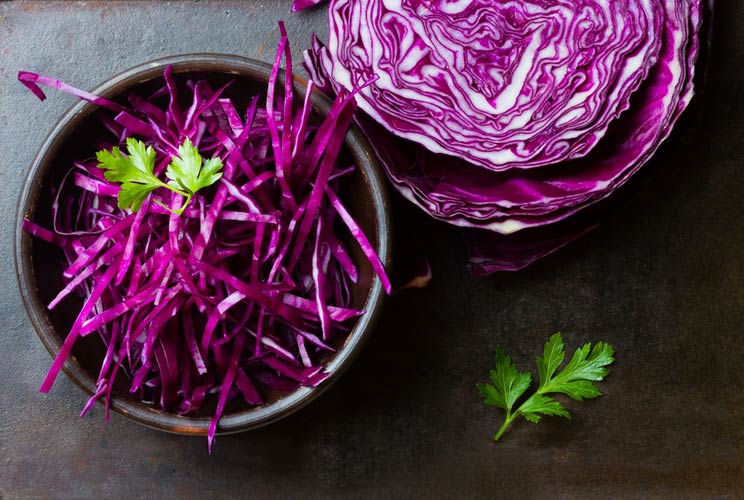 Surprised to see red cabbage on the list? Whether you like yours in a crunchy slaw or prefer it fermented as kimchi, this immune-boosting food will help your body fight disease this fall.
Rich in vitamin K, red cabbage can also help to build healthy bones, reduce oxidative stress and inflammatory responses, and lower your risk for osteoporosis. (6)
It's best to eat red cabbage raw, but if you want yours cooked, steaming is the best method. (7) While stir-frying or boiling can reduce its nutritional compounds, a light steam will ensure that you don't lose the cabbage's antioxidant benefits or vital nutrients. Because it turns blue when cooked, you'll need to use apple cider vinegar or another acidic fruit if you want to maintain its original color.
Add vibrancy to your plate with these colorful red cabbage recipes: