What is Paleohacks?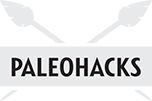 Paleohacks is a place that allows you to connect with others who are on the same journey of learning how to live, eat, and move better.
The value of the community comes in many forms — whether that's discovering new recipes, new workouts, tips and tricks to make getting healthy easier, or just being able to connect with someone else who is experiencing the same thing you are.
It's widely known that achieving a goal with a support group is much easier — and more fun.
We're all in this together.
What Does It Mean To Be A Paleohacker?


You empower others by example: you strive to be the best version of yourself.


You take responsibility for your health, you're open minded, and you think critically about solutions to your health challenges.


You strive to live a life full of passion & vitality, rather than going through the motions.
The Paleohacks Podcast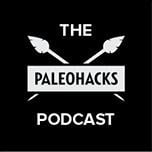 Paleohacks also hosts a top-ranked podcast — hosted by our very own real-life caveman, Clark Danger.
In each episode, Clark grills our guests to get the best information they've got. From learning anything in half the time, to why gluten is a health hazard for everyone, to intermittent fasting – we've got an episode with your name on it.
So what IS Paleo, anyway?
We believe that the Paleo diet is THE healthiest way to eat on the planet. It's one of the most popular diets in the world right now, featured in almost every major news publication — from The New York Times, to The Wall Street Journal, Time Magazine, and more.
The Paleo diet is all about eating like our ancestors. It focuses on enjoying & avoiding the foods below:

Eat
Grass-fed meats
Fish & Seafood
Nuts & Seeds
Eggs
Healthy Oils (Olive, macadamia, flaxseed, walnut, avocado, coconut)
Fruits & Vegetables
Paleo is more than just a diet.
Paleo is a smart, adaptive, evolutionary approach to improve any aspect of your health.
Paleo can help you lose weight, improve athletic performance, sleep quality & mood, reduce inflammation & arthritis, address autoimmune conditions, mental health problems, and even reduce your risk of heart disease, cancer, and diabetes.
Discover The Biggest Benefits of Paleo
Don't just take our word for it.
Paleo is a lifestyle grounded in science, and proven in practice. And people all around the world are experiencing its benefits, including members of our own community, like Kimberly, Suzanne, and James.
There's a lot more to the lifestyle, which is why we've created a series of posts that walk you through every step of getting started with Paleo, called:
Paleo 101.
Paleo is Delicious.
You might see the foods on the "do not eat" list above and think — "Well, shoot, does that mean I'm stuck eating tasteless sheets of cardboard all day long?"
My friend — you are in luck. Paleo does NOT sacrifice on taste — here's a sample of the amazing recipes you'll find on our site:
To get started, you should peruse our recipe archive, where you'll find hundreds of free, delectable Paleo recipes. You may find yourself hungry after reading it. You've been warned.
What About Exercise?
We are firm believers in the value of moving your body on a daily basis. We love walking, sprinting, bodyweight workouts, yoga, and even though our caveman ancestors weren't really lifting dumbbells and kettlebells, we love those too.
We think that movement is essential, which is why we've created a movement 101 series that you can find here. In it, you'll find out exactly how to move your body to burn fat, build muscle, improve your flexibility and mobility, & reduce and eliminate pain.

Stay in Touch
Sign up for our weekly newsletter here. We'll feed your inbox with visually-stunning Paleo recipes, smart tips on how to stay healthy and fit + motivational pieces from fellow PaleoHackers around the world. Oh, and we'll send you our free Paleo for Beginners Guide filled with everything you need to navigate the Paleo lifestyle. Enjoy!