Discover how the Paleo diet can help you naturally lose weight. Plus, get our 7-Day Paleo Meal Plan to kickstart your weight loss goals!
When it comes to Paleo and weight loss, there are no gimmicks. Just like weight gain, weight loss doesn't happen overnight. If you plan to take on a Paleo diet to lose weight, you'll need to be ready for the long haul. Trust us, it's worth the effort.
As a result, you'll not only shed pounds, you'll also have more energy, better digestion, and be healthier overall. Your diet will be filled with real, nutritious foods replete with high quality fats and proteins – leaving you more satiated throughout the day and less likely to binge eat.
Can you spare 10 minutes a day? Then you can do this 7-Day Paleo Weight Loss Bodyweight Workout Challenge!
Click here to get your FREE copy!
Turns out, kicking refined foods and processed sugars to the curb can make a dramatic difference in your life.
What Is Paleo?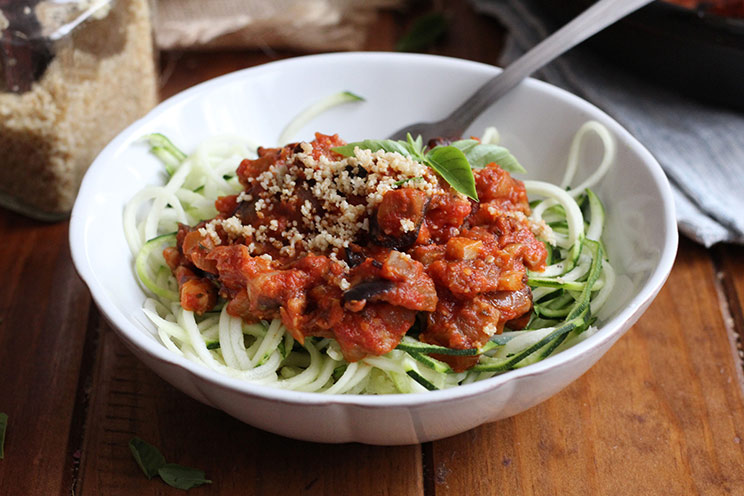 Before we jump into how to lose weight by following a Paleo diet, let's recap what Paleo actually is.
The Paleo diet is a modern approach to eating based on ancient principles. That means avoiding foods that our Paleolithic ancestors would not have had access to (grains, refined foods, legumes, and dairy) and eating real, nutrient-rich foods like quality-sourced meats, seafood, vegetables, fruits, and some nuts and seeds. Then, once you create a solid Paleo foundation, you can start to reintroduce foods like full-fat, grass-fed butter if your body can tolerate them.
When it comes to weight loss, many people turn to the Paleo diet since it not only improves overall digestion, but also helps eliminate hundreds of empty calories consumed from refined and processed foods. Paleo for weight loss looks very much like Paleo for any other reason (Paleo for digestion, Paleo for hormone balancing, etc.), with one notable exception: those who have weight to lose should not get caught up in indulging in Paleo desserts. While these are great for an occasional splurge, replacing processed, non-Paleo foods with heavy Paleo desserts will not be beneficial to losing weight.
If you want to learn more about Paleo basics, you can read The Beginner's Guide to Paleo here.
---
Why We Gain Fat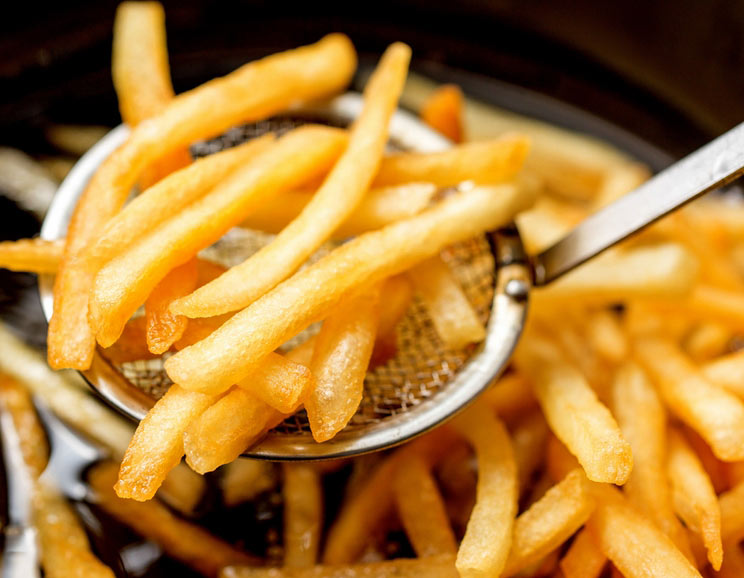 Despite increasing awareness about diets and health, we are experiencing record setting levels of obesity. So, what's happening here?
People gain weight and store fat for many reasons. Diet, of course, has a lot to do with it. Junk and processed food intake – along with refined sugar – is higher than it has ever been, and much of it is now cleverly labeled as "low-fat" or "low-carb," and even marketed as a health food. To replace fats and carbohydrates, many diet products are filled with synthetic ingredients that the body doesn't know how to absorb. This can lead to nutrient deficiencies, inflammation, and weight gain. Then there's the issue of fast food, which is also largely responsible for the obesity epidemic. (1)
Another fat-gain culprit is an increase in food intake and a decrease in activity levels. People eat too much and don't move enough, or if they do move, it isn't for long enough. Exercise has come to be a thing that people do, not a natural part of everyday life. People view it as a hobby, instead of a necessity. When movement ceases to be a part of daily living, metabolism slows and fat storage becomes more of a default setting.
In a busy society, people are also sleeping less. The more that people get run down, the more prone their bodies are to entering fat storage mode. Why? The stress of fatigue and exhaustion, as well as hectic schedules, can destabilize the body's blood sugar levels. This can also happen when a diet is rich in refined carbs and low in healthy protein and fat. This cycle of stress and exhaustion also makes it harder for glucose to get into the cells where they're used for energy, instead leaving them open to be stored as adipose tissue, aka fat. (2) [tweet_quote]Fat-gain culprit is an increase in food intake and a decrease in activity levels.[/tweet_quote]
Glucose absorption can be finicky because it's regulated by insulin, a hormone. Hormones are notoriously fickle and can over or under respond in times of stress or fatigue. Normally, insulin is triggered to release as soon as glucose is present in the body. It releases steadily as needed to keep blood sugar levels stable, storing excess glucose for later energy needs.
In someone whose insulin has ceased to be responsive, receptors in the liver and muscles stop responding to the presence of glucose, and more is allowed to circulate, leading to an increase in blood glucose. The receptors in fat cells do not, however, lose their ability to store glucose as fat, which means that weight gain and blood sugar issues can often go hand in hand, and together they become a codependent part of the obesity problem.
Bottom line: We gain fat when our body isn't sensitive to insulin as a result of an excessively high-carb diet or a diet rich in refined and processed foods.
---
Why We Have Hunger Cravings
Hunger cravings are a major component in a cycle of carbohydrate addiction, excess glucose storage, and an inability to lose weight.
Appetite is regulated by two hormones: leptin and ghrelin. Again, we find hormones at the root cause of an issue that is problematic for many. We are taught that we should eat when we are hungry. However, what happens if your appetite signals are getting crossed, and you feel hungry even when you shouldn't?
Leptin is a hormone produced by fat cells to signal that you are not hungry. Ghrelin, on the other hand, tells you when you are hungry. Together, these hormones are meant to ensure that you do not starve (i.e., forget to eat) and that you do not overeat. However, as is true with most hormones, they can be prone to over or under reaction.
While leptin's job is to tell you when you are not hungry, receptors for leptin can become leptin-resistant, and when you should receive a message to stop eating, you get nothing. (3)
At the same time that your body could be resisting leptin's stop-eating message, it could be overproducing ghrelin, which becomes stimulated in response to hunger as well as stressful situations. (4) This is where the term "stress eating" comes from, as the brain is literally told to eat when stressed. From an evolutionary standpoint, this is a life-preserving tactic. If your life was threatened by an outside stressor, the sudden urge to fuel up for energy to run away or fight back would be a preservation technique. These days, stress is rarely a matter of life or death. Yet many eat (and keep eating) in response to work stress, chaotic homes, relationship struggles, and everything in between – big or small.
Bottom line: Appetite is regulated by hormones that can over or under produce in response to stress, fatigue, and other issues. True hunger isn't always reflected by food cravings or the desire to eat.
---
What Happens When You Transition to Paleo?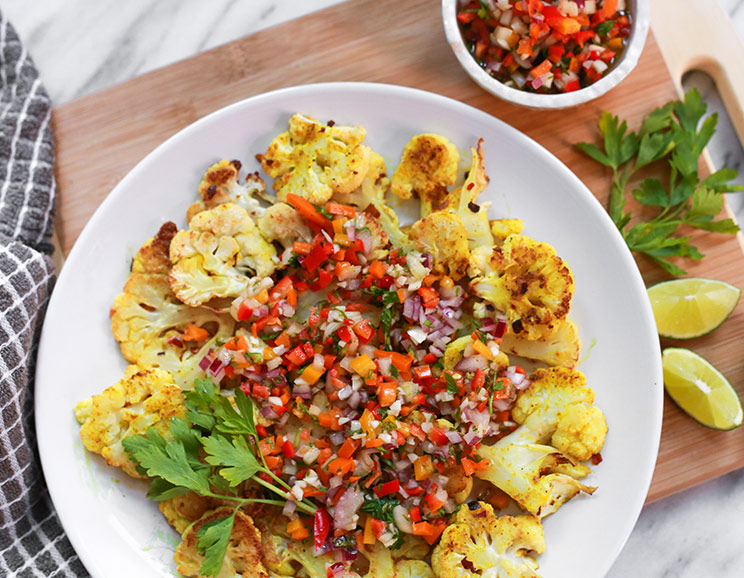 Does Paleo automatically correct insulin, leptin, and ghrelin hormone imbalances? Not overnight, no. Yet research shows that a Paleo diet improves insulin and glucose levels. (5) If refined carbs and sugars are messing up your insulin response, a Paleo diet removes these factors. Many who make a switch from a standard American diet to a Paleo diet will often experience weight loss and improved blood sugar markers.
Beyond that, Paleo dramatically decreases inflammation compared to a standard American diet. In many cases, excessive inflammatory problems cause or contribute to weight issues. (6) If inflammation didn't spark the initial weight gain, it can develop as an effect of carrying extra weight.
Paleo is also rich in foods that improve digestion. With improved digestion comes better absorption of nutrients. Eating a standard American diet often results in nutrient deficiencies because of the lack of fresh foods, and because processed foods are often fortified with synthetic vitamins that are not easily absorbed or can displace other nutrients. [tweet_quote]Paleo dramatically decreases inflammation compared to a standard American diet.[/tweet_quote]
While switching to a Paleo diet may produce some immediate results – like a decrease in bloating, an increase in energy, and an initial quick weight loss – it is not an overnight success diet that can be used and then abandoned after a few weeks or months. To see lasting results from Paleo, it must be adopted as a lifestyle and customized to the specific needs of the individual. While some will thrive on basic Paleo, others will need to focus on more of an autoimmune protocol, which is a version of Paleo that removes nightshades, eggs, nuts, and sugar. Sometimes it's even necessary to customize a diet using an elimination plan, where you figure out what foods you're sensitive to and avoid them, giving your body a chance to heal.
Bottom line: Paleo helps promote weight loss as part of a lifestyle by eliminating inflammatory foods and balancing blood sugar.
---
7-Day Paleo Weight Loss Meal Plan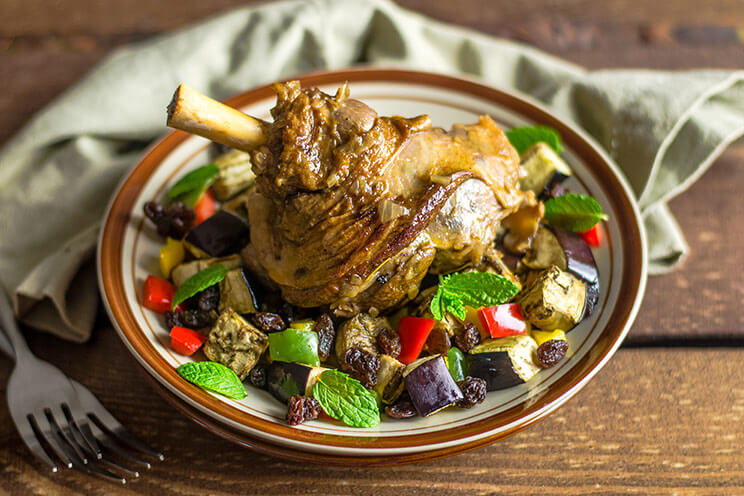 While Paleo isn't necessarily one-size-fits-all, there are some key principles that apply to everyone for weight loss. Having a breakfast that is high enough in protein to keep the blood sugar balanced throughout the day will help to boost metabolism and control hunger cravings.
If you exercise daily, you may need more energy than this meal plan provides, so supplement with Paleo-approved snack options, like grass-fed jerky or Paleo trail mix. If you aren't active, you may need less food than this plan provides.
Tip: If you need less food, try spreading the meals out into smaller portions 4 or 5 times throughout the day (to keep blood sugar stable), avoid mindless snacking, and listen to your appetite for hunger cues (and not boredom or social eating).
Day 1
Day 2
Day 3
Day 4
Day 5
Day 6
Day 7

(Read This Next: The 10 Best Foods to Eat for Weight Loss)