Finding holiday recipes for friends and family can be tricky. Luckily, this easy Thanksgiving guide to allergy-friendly meals is here to help!
If you are expecting guests this year that are allergic to nuts, eggs, or gluten, don't worry – you won't have to give up any of your Thanksgiving favorites.
This nutritionist-approved meal planning guide will help you navigate the dicey waters of food allergens. Satisfy everyone's cravings with slow-cooker turkey, nut-free side dishes, dairy-free desserts, and a cozy turmeric drink to wrap things up.
Want to learn more about Paleo and how it can help you?
Grab our FREE "What Is Paleo?" Guide by Clicking Here!
This year, it's easy to set a delicious Thanksgiving meal on the table that will make everyone feel extra thankful.
Note: This Thanksgiving meal plan will serve six, but feel free to make more or less of each item to suit your actual headcount.
---
Turkey and Gravy
It isn't Thanksgiving without the turkey, but who says you have to slave over it hours before the crack of dawn? Using your slow cooker to prepare the main attraction for your Thanksgiving dinner isn't just easy, it produces a mouthwatering, juicy bird that will have everyone coming back for more, plus it's gluten, dairy, egg, soy, and nut-free!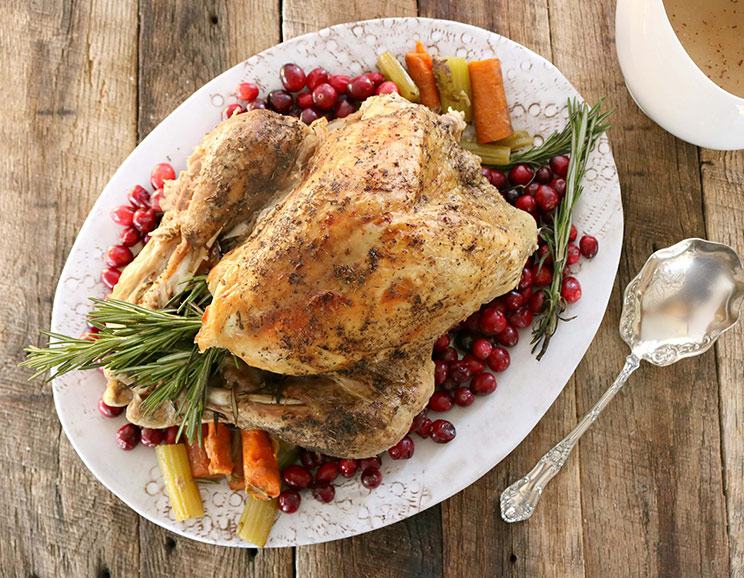 PaleoHacks | Recipe: Slow-Cooker Whole Turkey
If you fancy a classic gravy, this one uses allergy-friendly tapioca, ghee, and drippings from your turkey.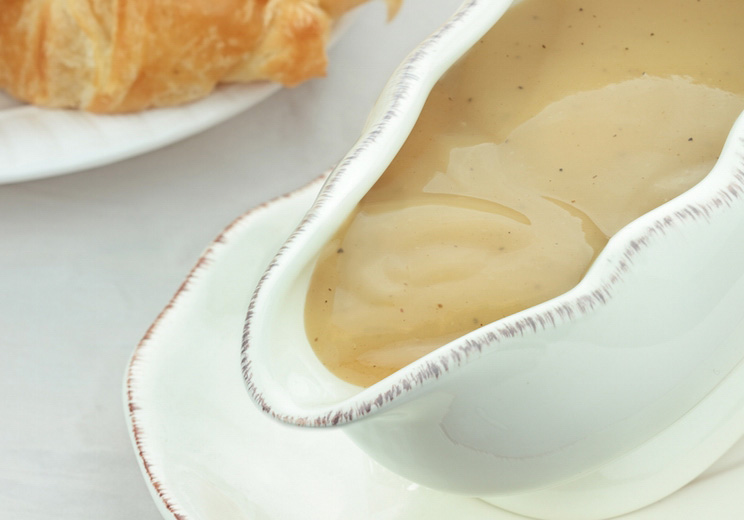 PaleoPlan | Recipe: Garlic Apple Turkey Gravy
---
Sides
It's not Thanksgiving without a host of delicious sides, and each one of these is allergy-friendly.
Mashed Cauliflower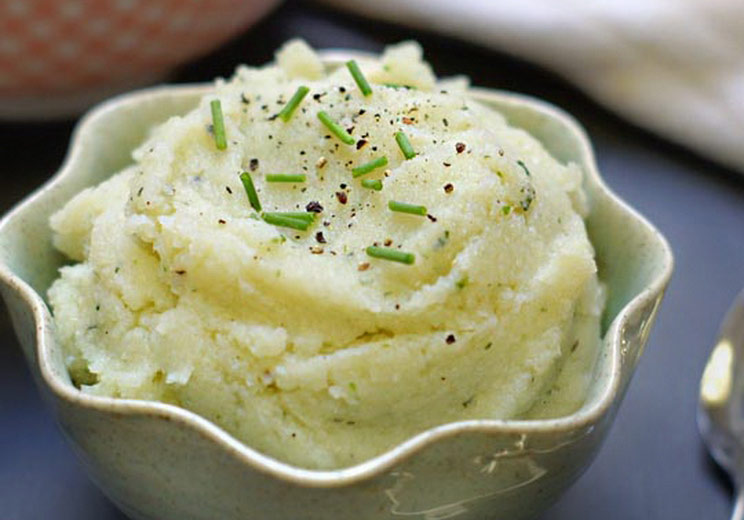 For anyone sensitive to nightshades, creamy mashed cauliflower is the perfect substitute for mashed potatoes. This recipe serves two, so be sure to triple the recipe for the big day.
Detoxinista | Recipe: Mashed Cauliflower
Dinner Roll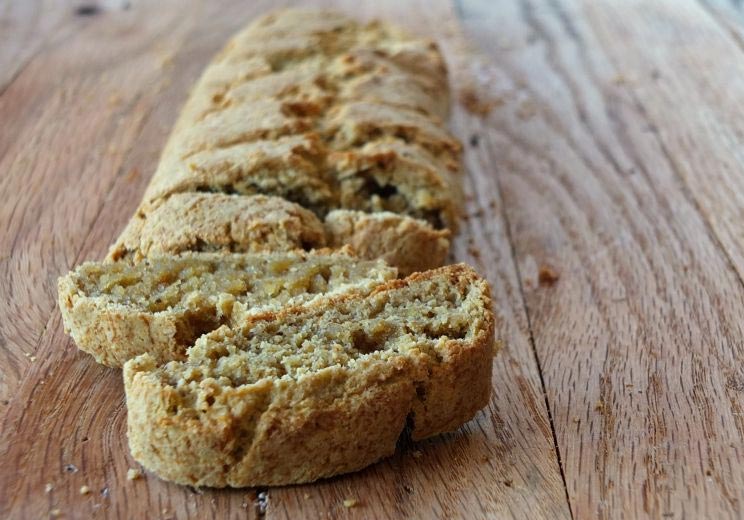 This nut-free Paleo loaf gives you that bready texture you're craving – without the risk of a gluten hangover.
Create Delicious | Recipe: AIP Crusty Bread
Cranberry Sauce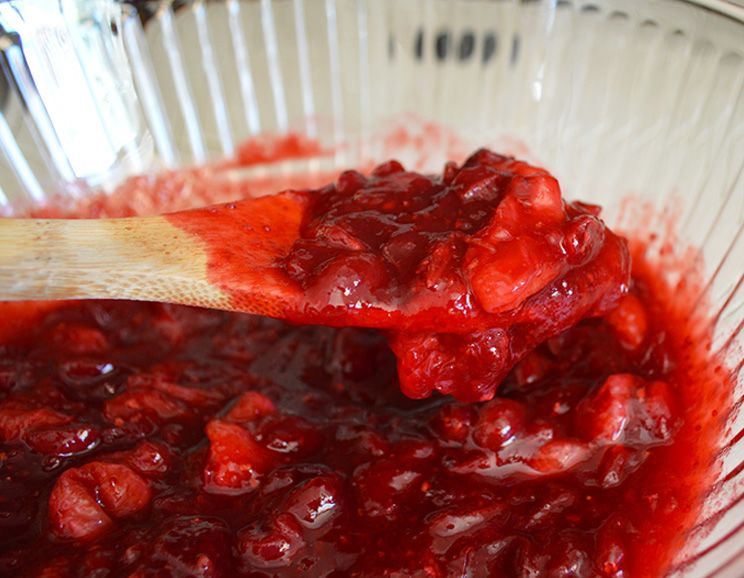 This warm and zesty cranberry sauce is an easy-to-make classic. Relying only on fruit, maple syrup, and coconut sugar – with a dash of cinnamon – it's free from the artificial sweeteners and preservatives found in the canned stuff.
PaleoHacks | Recipe: Homemade Paleo Cranberry Sauce
Brussels Sprouts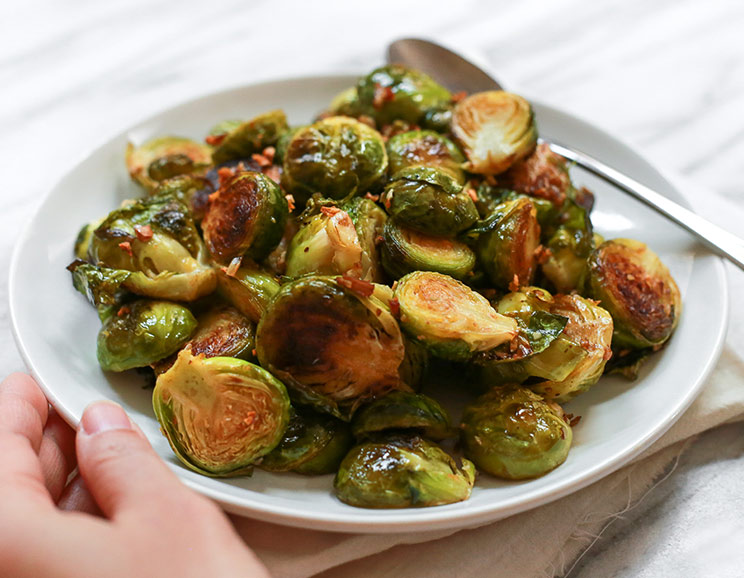 Nothing pairs better with turkey and gravy than crispy, garlicky Brussels sprouts. Remember to grab a three-pound bag of Brussels so you can triple the recipe. While most people rely on green bean casserole, this dish is free from dairy, gluten, nuts, eggs, and soy.
PaleoHacks | Recipe: Crispy Garlic Brussels Sprouts
Stuffing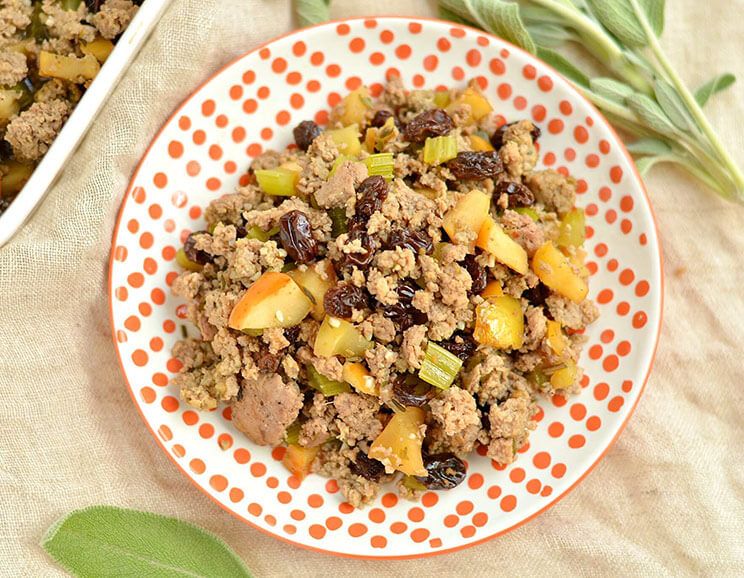 This sausage and apple stuffing will turn you into a bread-free believer.
PaleoHacks | Recipe: Gluten-Free Apple Sausage Stuffing
---
Desserts and Drinks
After you've taken your post-turkey snooze and the food coma has worn off, it's time to indulge in dessert! Nothing is more classically Thanksgiving than pumpkin and apple.
Pumpkin Cake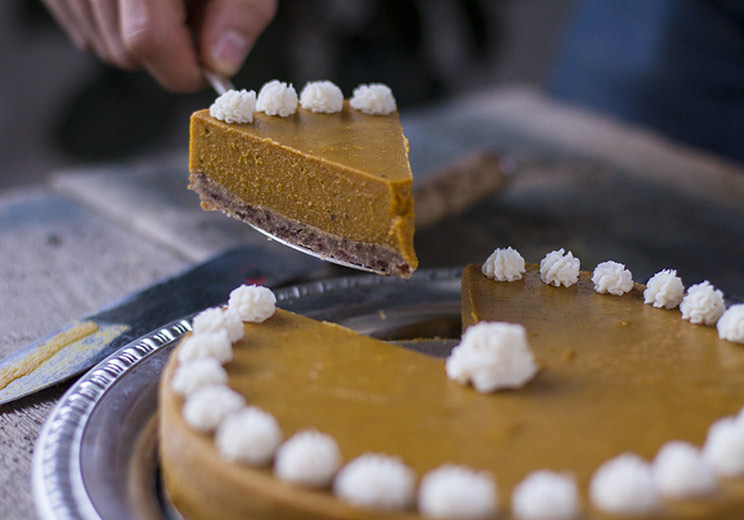 This pumpkin cake is nut-free and egg-free, and everything you could ask for in a traditional dessert.
Autoimmune Wellness | Recipe: Pumpkin Spice Cake with Gingersnap Crust
Apple Pie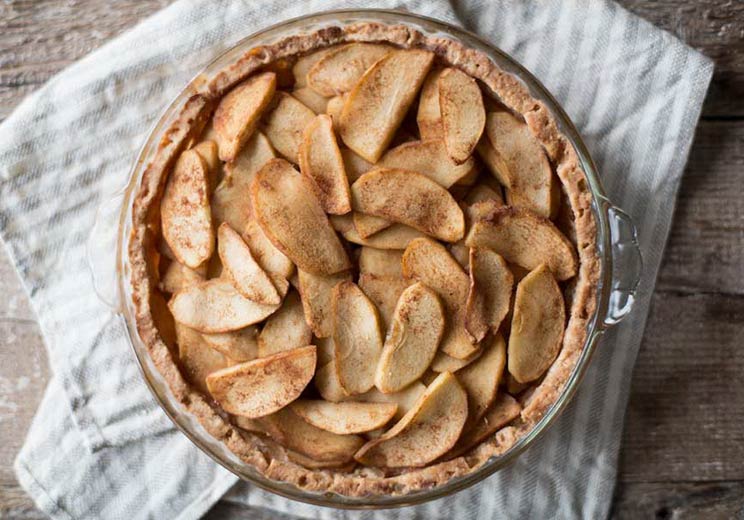 Round out your Thanksgiving meal with a slice of classic apple pie. It's completely free of eggs, nuts, dairy, and soy, but no one will be able to tell!
Autoimmune Wellness | Recipe: Classic Apple Pie
Pumpkin Spice Latte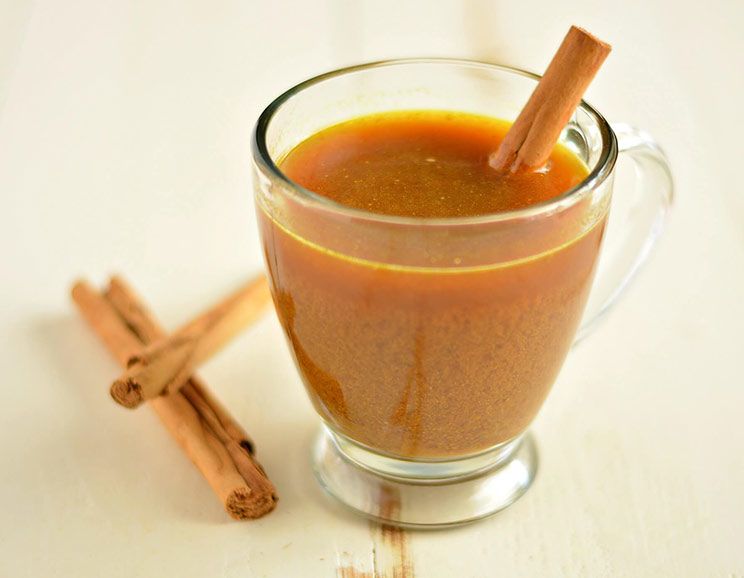 Finish off your Thanksgiving day with an energizing pumpkin spice latte packed with anti-inflammatory benefits. This dairy-free and nut-free delight is the perfect way to enjoy a holiday drink.
PaleoHacks | Recipe: Turmeric Pumpkin Spice Latte
---
Here is the complete shopping list you'll need for this allergy-friendly Thanksgiving. Take note that many of these items will probably be in your pantry, so adjust the list before you hit the store!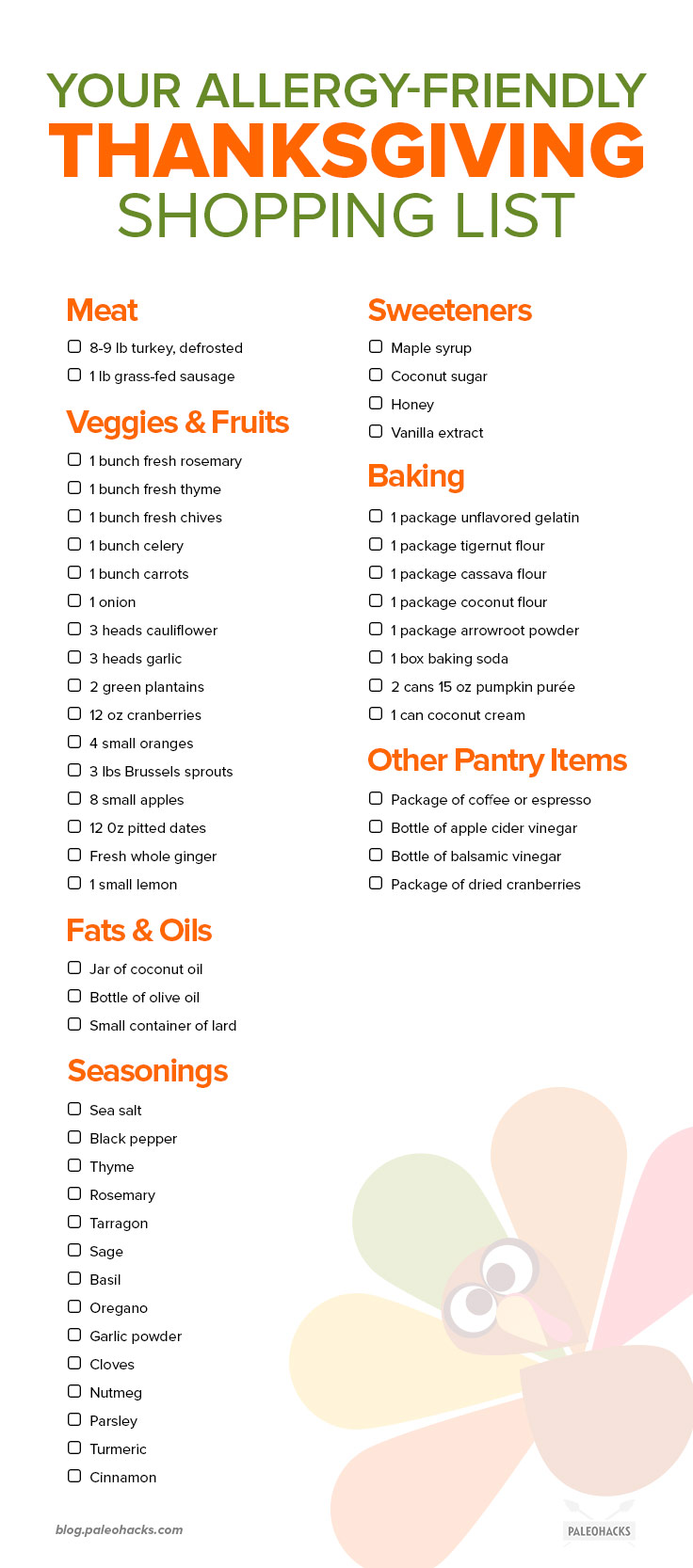 (Read This Next: 41 Paleo Thanksgiving Desserts Better Than Pecan Pie)