End your summer right with this refreshing Paleo plum cordial. Made with whole plums and cinnamon, you'll love its natural sweetness and subtle tart flavors.
Simply toss in a few ice cubes, relax, and sip away! It's the perfect drink to enjoy near poolside with. Plus, no one will ever notice it's refined sugar-free.
There's so much to love about this drink, but the health benefits included are the ultimate bonus. Its cinnamon honey ingredients work wonders for your immunity and digestive system. Plus, plums are a great source of vitamin c and can protect against skin cell damage.
Want to learn more about Paleo and how it can help you? Grab our FREE "What Is Paleo?" Guide by Clicking Here!
So cheers to another summer well spent. Your body and tastebuds will thank you for it.
PaleoHacks Team
Paleo Plum Cordial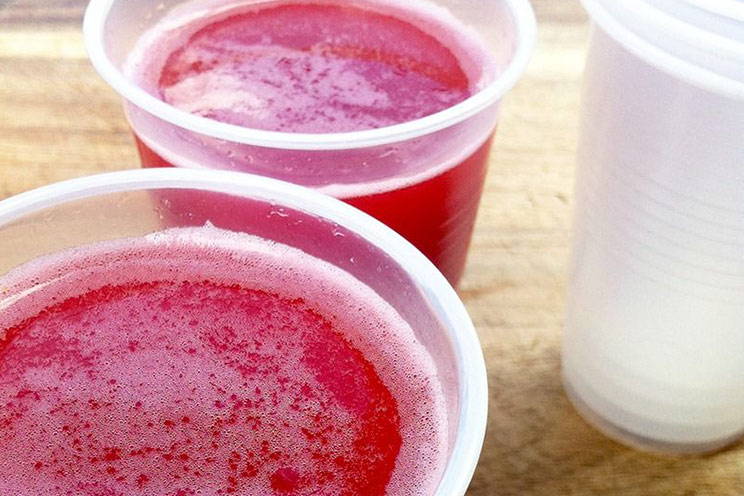 Cook Time:
45 mins
45 minutes
Prep Time:
3 mins
3 minutes
Paleo Plum Cordial
Made with whole plums and cinnamon, this concentrated cordial is the perfect late summer sipper.
Ingredients
30 plums, whole

2 cinnamon quills

8 cardamon pods

1 1/2 cups honey

1/2 liter boiling water
Instructions
Place the plums, cinnamon quills, cardamon pods, honey and boiling water in a pot on low-medium heat. Add more water if needed to have roughly 2cm deep water in the pot.

Bring to simmering point and cover. Leave to cook for 40-50 minutes or until the plums have completely broken down. Taste, and add honey if needed.

Allow the plums to cool then in batches pour through a sieve and stir with a wooden spoon to remove the plum seeds, cinnamon quills and cardamon pods as well as plum skins.

Store the cordial in the fridge. When ready to serve, dilute with chilled water to taste.
(You'll Also Love: Golden Turmeric Latte)