This taco soup is simple, spicy, and topped with creamy avocado! All your favorite flavors in one epic bowl.
Everyone loves a good old taco night, right? What about a taco soup night? Can that be a thing? I think so.
This soup packs ground beef and diced tomatoes with onions and pepper thrown in. You'll start by cooking the beef in a large skillet with a bit of olive oil, stirring occasionally.
Love slow cooker recipes?
Click here to get your FREE copy of our delicious Slow-Cooker Recipes!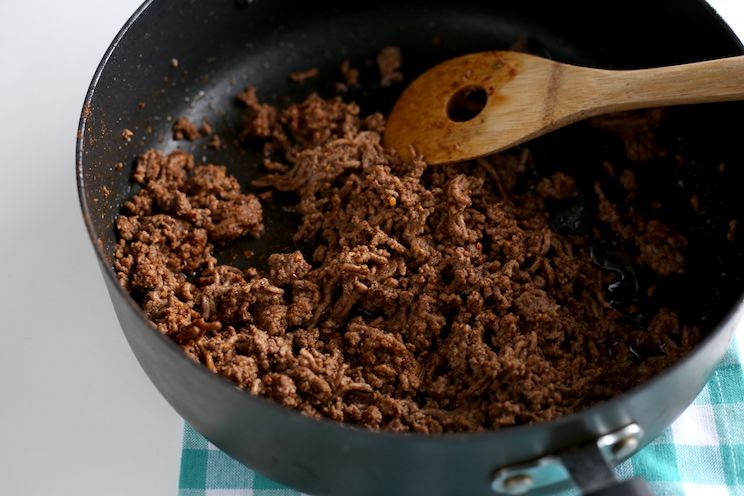 While the beef is cooking, you can chop up your onion and green pepper into small pieces and set them to the side. Once the beef is ready (and there's no more pink), you'll stir in the taco seasoning. Just make sure that the seasoning you choose is Paleo-friendly (no MSG, no nightshades, no gluten, etc.).
Next, immediately stir in the onion, pepper, and canned diced tomatoes. You'll then add in 1 ½ cups of water which will mix with the diced tomatoes to form the broth. If you prefer your soup extra broth-y, feel free to add in more water. It's up to you!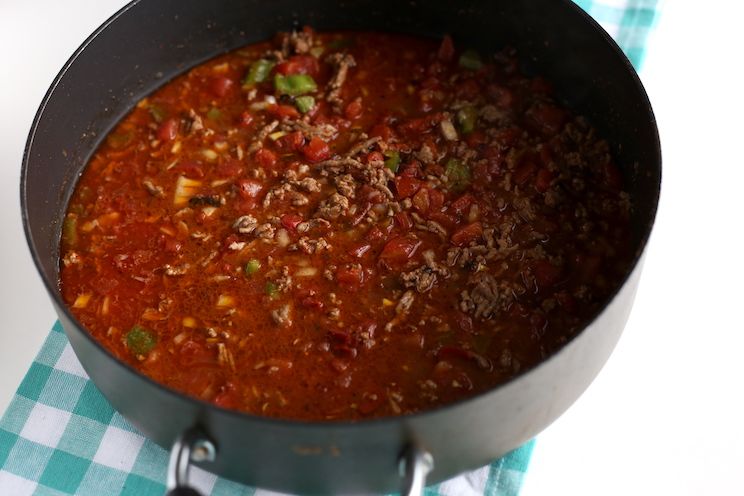 Place a lid on the skillet and simmer the soup on low for approximately 20-25 minutes. Be sure to top it with avocado and cilantro for extra flavor. And that's it!
The next time you're craving tacos but perhaps something a bit more hearty, give this Paleo Spicy Taco Soup a try. I guarantee you'll love it.
Erin Druga
Cozy Taco Soup with Ground Beef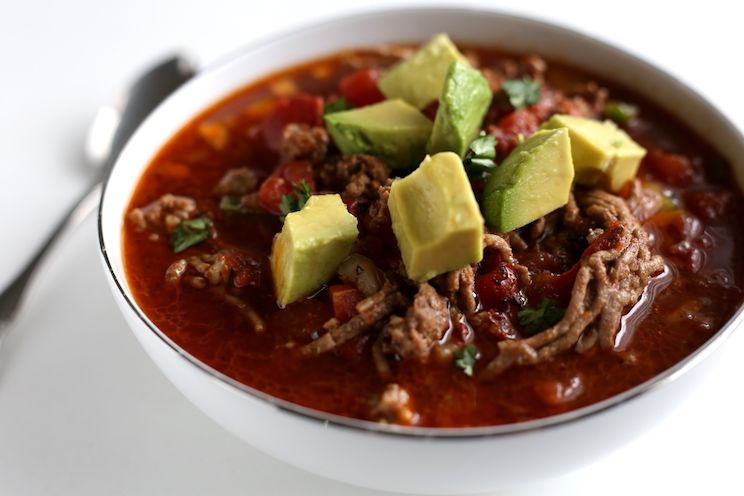 Cook Time:
25 mins
25 minutes
Prep Time:
5 mins
5 minutes
Cozy Taco Soup with Ground Beef
This taco soup is simple, spicy, and topped with creamy avocado!
Ingredients
1 lb. ground beef

2 T olive oil

1/4 cup green bell pepper, diced

3 T yellow onion, diced

1 can (14.5 oz) diced tomatoes

1/2 packet of taco seasoning

1 1/2 cups water

1 avocado, diced

Handful of cilantro for garnish
Instructions
Heat olive oil over high heat in a large skillet and then add ground beef.

Stir beef until no longer pink, add the taco seasoning and then reduce heat to low.

Add in pepper, onion, diced tomatoes, and water and simmer for approximately 20-25 minutes.

Remove from heat and distribute into bowls before topping with avocado and cilantro.

Enjoy!

(You'll Also Love: Grain-Free Taco Casserole)