When you're super busy but trying to cram in every aspect of a healthy life, it can be easy to rely on meal replacement shakes while on the go. But are these truly equivalent to a full, nutrient-rich meal, or are they no better than grabbing fast food from a drive-thru?
Why Meal Replacement Shakes Aren't Healthy
While there can be benefits to the convenience of being able to take your meal on the road, the drawbacks outweigh the perks. We live in a culture that requires everything to be fast, but when we live in a constant state of frenzy, our nutrition isn't the only thing that suffers.
Digestion is a process that can either work efficiently or inefficiently. When we eat rapidly, our food may not be properly broken down, which can lead to unpleasant effects such as indigestion, gas, constipation, or even leaky gut. This can happen as a result of not chewing solid food thoroughly enough, but it can also happen with meal replacement shakes. Why? Even though they don't require chewing, many meal replacement beverages or powders contain many ingredients that the body doesn't recognize as real food, which can then hinder digestion and nutrient absorption.
Love Paleo Breakfasts? Then you'll love our FREE Paleo Breakfast Recipes.
Click here to get your FREE copy of our delicious Breakfast Recipes!
Meal replacement shakes typically come in two varieties: pre-made liquid beverages that are ready to drink and powdered mixes that can be combined with liquid and consumed as a shake. [tweet_quote] Both powdered and ready-to-drink meal replacement shakes can hinder digestion and nutrient absorption.[/tweet_quote]
The main reason that meal replacement shakes aren't healthy is that they aren't whole foods. Eating whole foods and home-cooked meals can often feel impossible for those who are busy, working full-time, parenting children, finishing grad school, juggling several jobs, and any other combination of things that compete to make mealtimes stressful and overwhelming.
However, when you read the labels of these products, you'll often find words like maltodextrin and soy lecithin. These ingredients are actually inflammatory additives that are derived from corn and soy, respectively. While those may sound natural, they can all be associated with inflammatory symptoms, digestive upset, and headaches, among other things.
Bottom Line: Meal replacement products might seem convenient, but what you gain in time savings, you lose in nutrient quality. Nothing trumps the nutritional value of whole, unprocessed foods.
---
Whole Food vs. Replacement Food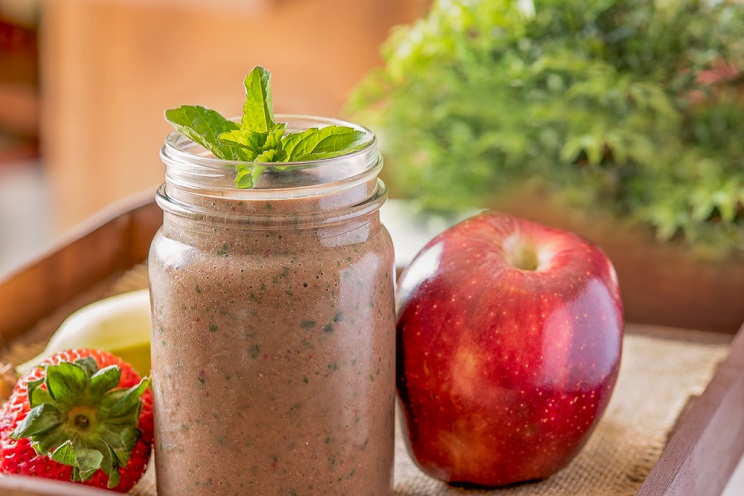 There are numerous protein shake and meal replacement products on the market, and most of them contain ingredients that are not easily pronounceable. They're filled with synthetic vitamins and nutrients that might be chemically similar to the original forms but aren't recognized by the body because they're not present with the whole part of the food: the protein, carbs, fiber, and fats that are found in foods in their natural state.
Many of the meal replacement drinks also contain preservatives, artificial flavors and sweeteners, caffeine, and other stimulants which may or may not be safe.
Another factor that should be considered when you're comparing whole food versus meal replacements is the macronutrient ratio, or the amount of fats, carbs, and proteins you're getting. In many cases, a meal replacement beverage or shake is actually high in sugar, low in fiber, and contains higher levels of protein and very little fat. These ratios are not necessarily ideal for most humans, and can result in too much protein (which can get converted to more glucose when consumed in excess) or sugar. (1) Excess sugar, beyond worsening diabetes or insulin-resistance problems, can impact mood, sleep quality, energy levels, digestive health, inflammation, and even hormone problems. (2) [tweet_quote] Meal replacement shakes are usually high in sugar and low and fiber.[/tweet_quote]
While the convenience of these products can be alluring, keep in mind that they're designed to look convincingly healthy, and that just because they're in a health food store, or use natural or organic marketing words, they're still not better than real, whole food.
Bottom Line: Meal replacement products are filled with ingredients that aren't natural and can lead to macronutrient imbalance, blood sugar instability, and micronutrient malabsorption.
---
4 Fast, Easy Foods for Quick Snacks
Still need to have quick meals on the go? Luckily, it's possible to achieve it with whole foods alone.
A Paleo diet favors real, whole foods over anything synthetic or processed. While most might view a Paleo lifestyle as one that requires hours in the kitchen each week, it can be done with minimal prep and a few healthy ingredients. Single-dish meals allow for easy lunch packing and batch-cooking dinners. Breakfasts can be smoothies that contain whole fruits and vegetables instead of excess refined sugar and insufficient fiber.
Whole Food Smoothies, Not Shakes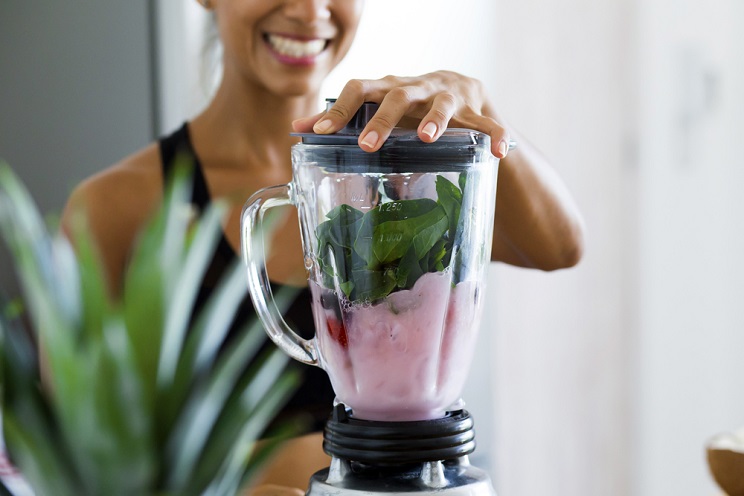 Instead of opting for a meal replacement beverage that is loaded with refined sugar, artificial ingredients, or too little fiber, you can make your own on-the-go meal that's loaded with whole foods. These smoothies use whole foods and are rich in fiber, protein, healthy fats, and energizing carbs—all without fake ingredients or synthetic nutrients.
Chocolate Strawberry Smoothie
Paleo AIP Smoothie
Breakfast Smoothie
Triple Threat Avocado Smoothie
Ginger Turmeric Smoothie
Soups to Go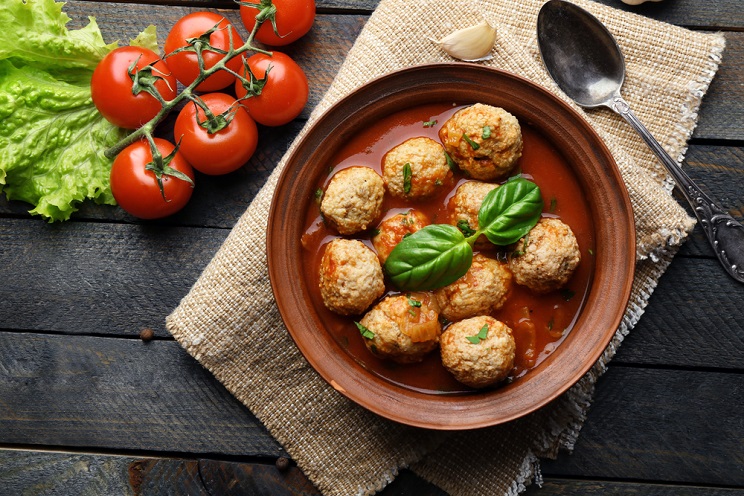 If you need a quick meal that packs easily, homemade soups are the perfect option. Batch-cooking and freezing can turn a single cooking session into lunches for weeks. These soups are rich in whole foods that will do more than just fill the stomach—they'll nourish the body, too.
Crockpot Cabbage Soup
Turmeric Chicken Soup with Zucchini Noodles
Cream of Broccoli Soup with Coconut Milk
Meatball Soup with Bone Broth
Cozy Taco Soup with Ground Beef
Salads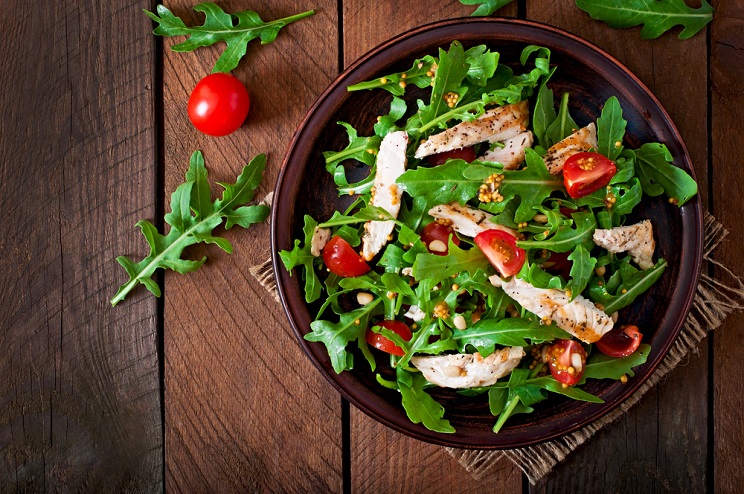 One-dish meals like salads can easily be prepped a day before and stored in a mason jar, making it just as easy to travel with as a smoothie or a soup. These salads don't scrimp on flavor, either, making them a fast meal you'll actually want to savor slowly.
Rainbow Turkey Salad
Paleo Taco Salad
Turkey Cobb Salad
Greek Pasta Salad
Cranberry Honey Broccoli Salad
Snacks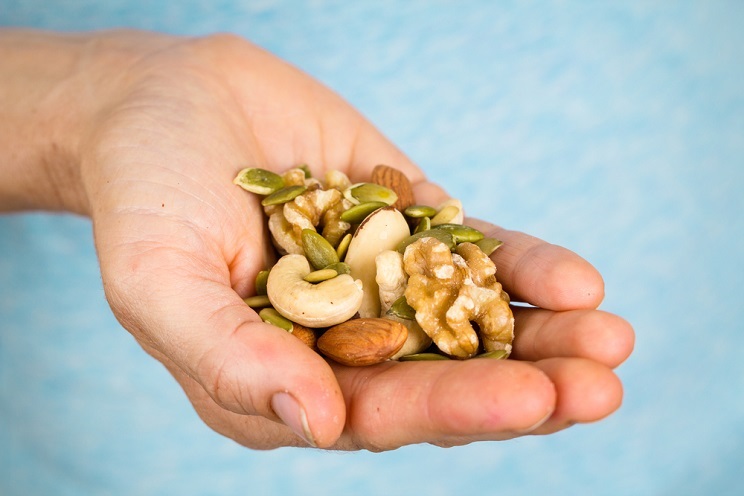 If you just need a little pick-me-up, these simple snacks can be prepped in advance and can easily double as a small meal or an appetizer.
Chocolate Turmeric Truffles
No-Bake Energy Bites
Coconut Oil Fat Bombs
Paleo Energy Bars
Paleo Trail Mix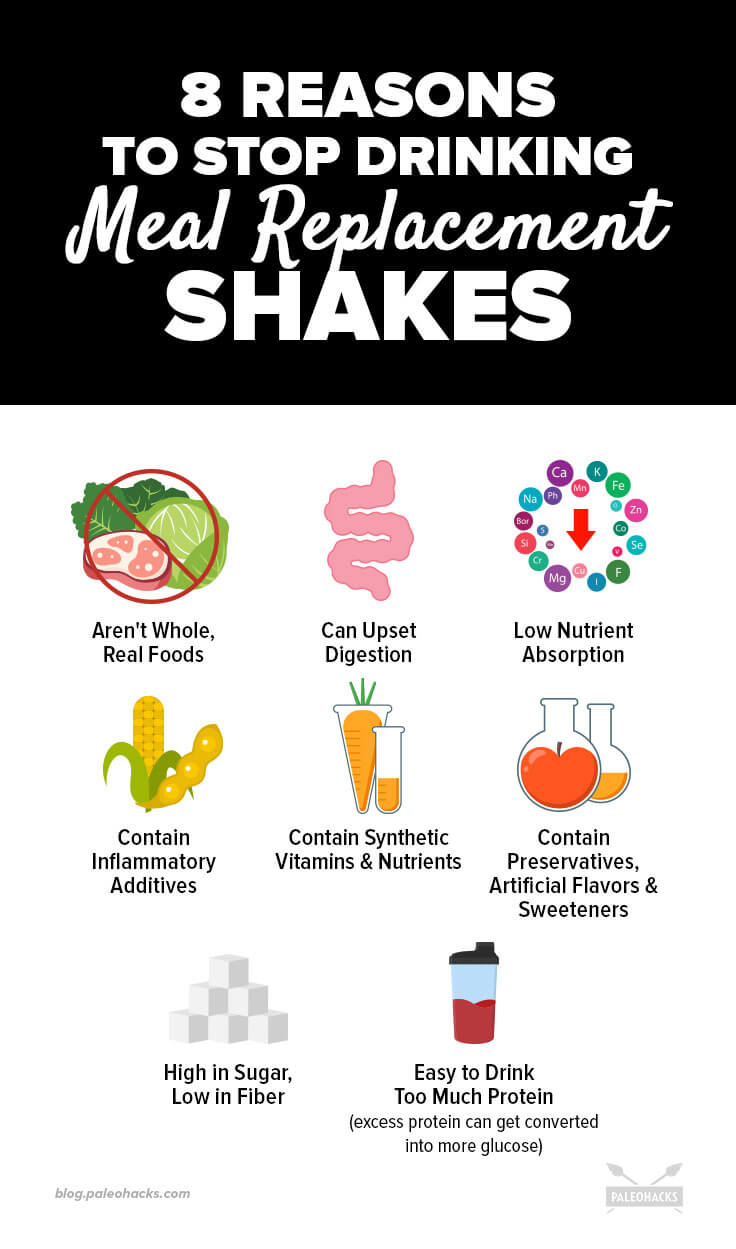 (Read This Next: Hemp Protein: Benefits and How to Choose the Best Powder)