Chronic conditions are life altering, and too many of them are given little hope for reversal or remission. At the root of many chronic ailments or disorders are basic lifestyle changes that can have major impacts on your quality of life.
From cancer to thyroid disease and autoimmunity to heart disease, food can be medicine. While quality medical care is essential, never underestimate the power of a therapeutic lifestyle and knowledge that can propel your quality of life to the next level.
Autoimmunity
Autoimmune disease happens when the immune system gets triggered to attack a specific organ or body system. While the immune system is designed to protect from outside invaders, certain things can send mixed messages and trick the body into thinking its own organ or body system is foreign.
Are you struggling with a Thyroid condition? We've created a FREE guide that shows you how you can heal your thyroid.
Click here to get your FREE copy of our Thyroid Guide!
When autoimmune disease takes over, symptoms can be wide-ranging and devastating. Unfortunately, autoimmune disease can be hard to diagnose since it can mask other conditions. You can take an active role in your own health by understanding your family history and other chronic conditions which might put you at risk.
One of the biggest gateways to autoimmune disease is the gut. Leaky gut happens when food allergies, chemicals, or other particles aggravate the lining of the small intestine, causing unwanted particles to "leak" through the gut wall and enter the bloodstream. (1) If autoimmune disease occurs, step one is to heal the gut to prevent making the condition worse. From there, you can begin targeting the specific autoimmune condition with a diet and lifestyle plan.
Discover more about autoimmunity:
---
Digestion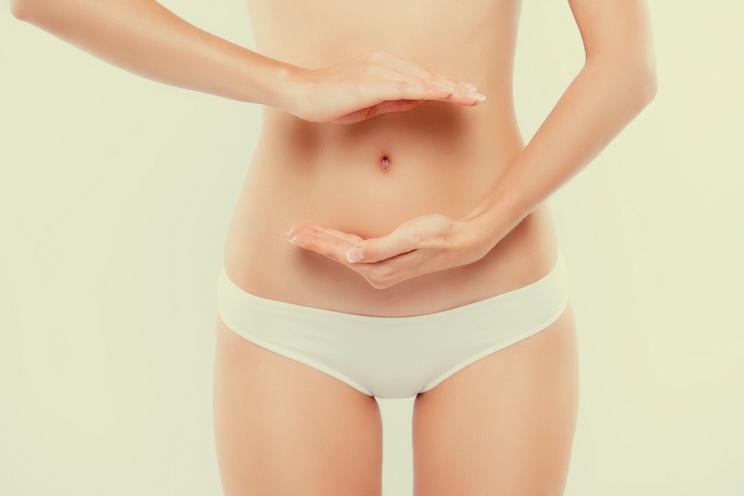 Even if you're living a healthy lifestyle, if your digestion is out of whack, you'll never reach your full wellness potential. We are only as healthy as the nutrients that we digest and then absorb. Digestive problems tend to fall under a few basic categories:
Trouble in the stomach, e.g., acid reflux, stomach pain, ulcers
Trouble in the small intestine, e.g., leaky gut, SIBO, malabsorption
Trouble in the large intestine, e.g., constipation, diarrhea, IBD
Sometimes people battle digestive issues in more than one place, but the reality is that unless you correct the problem(s) at the root, even a pristine diet won't be able to undo the problem.
Addressing digestive problems requires a combination of dietary changes and natural remedies. The benefit of using natural remedies is that they tend to have fewer side effects and don't overcorrect the problem. Note: it's important to consult a professional if you're having serious problems eating, digesting, or eliminating.
Discover more about digestion:
---
Hormones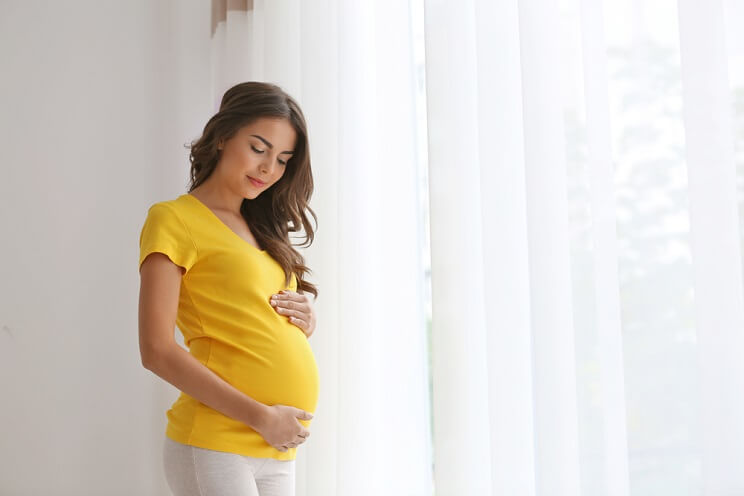 We all have hormones, and when they're functioning as they should, we don't even know they're there. But if just one goes off kilter, our lives can be upended and the results can range from mildly frustrating to disastrous.
Hormones have hundreds of functions in the body, from regulating metabolism and stress responses to controlling reproductive function, pregnancy, and weight loss. Hormones even tell you when you're hungry and when you're full. But hormones can begin to over- or underproduce at the slightest trigger.
Even worse, when one hormone goes awry, it tends to drag other hormones with them. [tweet_quote]When one hormone goes awry, it might drag other hormones down with it![/tweet_quote]
Balancing hormones can feel like a complicated tango, and sometimes it's not even apparent which hormone(s) are the problems.
Thankfully, the answer to balancing hormones is often simple and comes down to making easy lifestyle changes and boosting the diet to provide support. While hormone replacement medications have their place, if the root cause of a hormone problem isn't known, hormone replacement will only continue to mask the initial problem.
Discover more about hormones:
---
Thyroid Health
The thyroid is a small organ that sits at the base of the neck. When it's working, you don't notice it. But when it starts malfunctioning, it can impact a person's total health and wellbeing.
The thyroid produces hormones that regulate metabolism, and it has key roles in reproductive health, cellular energy, body temperature regulation, appetite, sleep, mood, digestion, and the health of hair, skin, nails, and bones. (2,3)
Thyroid problems tend to exist in two main categories: overactive or underactive. An overactive thyroid is referred to as hyperthyroidism, and an underactive thyroid as hypothyroidism. Hypothyroidism is much more common. [tweet_quote]An overactive thyroid is referred to as hyperthyroidism, and an underactive thyroid as hypothyroidism.[/tweet_quote]
To make matters worse, thyroid problems can have an autoimmune component. Overactive autoimmune thyroid disease is known as Graves' Disease, and autoimmune hypothyroidism is known as Hashimoto's Thyroiditis. Hashimoto's disease is the most common autoimmune disease that exists, impacting more than 14 million Americans. (4)
It's important for any thyroid problem to be properly diagnosed and treated accordingly. While a thyroid not functioning properly can negatively impact the whole body, a thyroid that is properly treated and addressed can restore normal function to the body. Lifestyle and diet are often necessary to stabilize a thyroid condition, and in some cases, medication or hormone replacement may also be necessary.
Discover more about the thyroid:
How to Lose Weight When Your Thyroid is Messed Up
Your Thyroid-Gut Connection
The Ultimate Guide to Thyroid Health
7 Natural Ways Ashwagandha Protects Your Thyroid and Calms Stress
6 Signs and Symptoms of Hashimoto's Disease
The Thyroid-Sleep Connection
7 Ways Stress Wrecks Your Thyroid
Thyroid Disease Symptoms, Signs, and Treatment
How to Make Your Home Thyroid-Friendly
---
Adrenal Health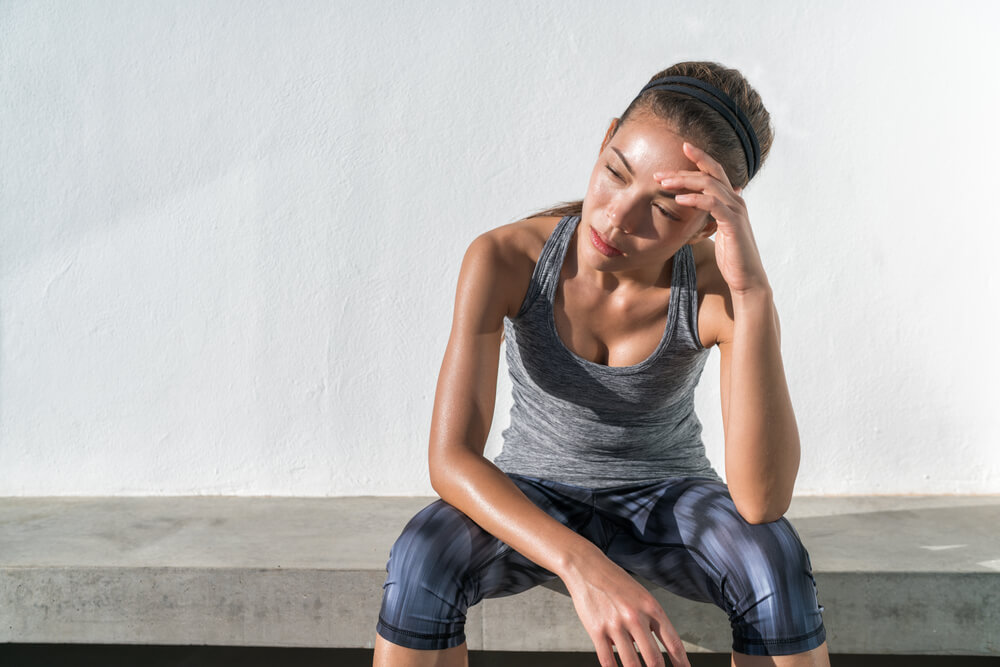 The adrenal glands sit in the middle back, just above the kidneys. They produce hormones that regulate stress response, reproductive hormones, blood pressure, and metabolism.
The adrenal glands also regulate the body clock, and when adrenal hormones get off balance, it can result in sleep problems, insomnia, and even appetite disturbances such as having no appetite in the earlier part of the day and then eating with greater intensity throughout the afternoon and evening. (5)
Adrenal health can be primarily addressed through lifestyle and diet. Sugar can be problematic when it comes to adrenal stress hormones, and ditching healthy sleep and exercise habits can increase long-term problems.
Discover more about adrenal health:
---
Blood Sugar and Diabetes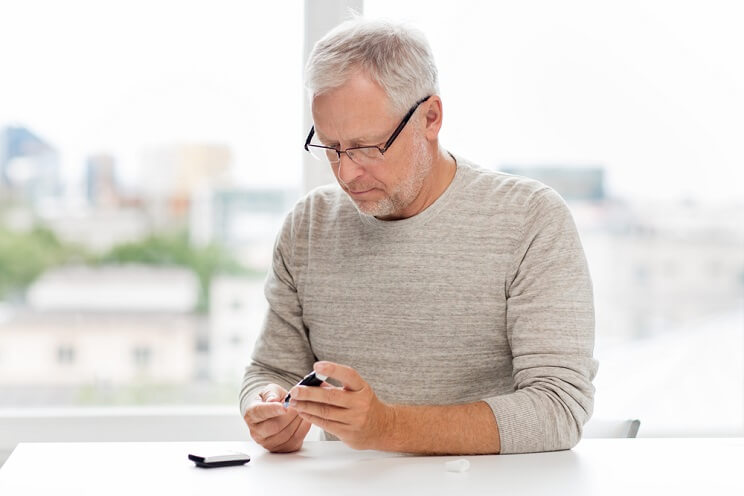 As many as 1.25 million American children and adults have diabetes, and many of those may be undiagnosed. (6) Blood sugar imbalances can take their toll on total body health, and can lead to further chronic conditions like heart disease and Alzheimer's. (7)
While the conventional approach to diabetes management often includes medication and artificial sweeteners to reduce carb loads, a holistic approach using real food is far more successful at reversing diabetes. (8) [tweet_quote]A holistic approach to managing diabetes is often more successful than medication.[/tweet_quote]
Refined sugar, junk food carbs, and high omega-6 vegetable oils are the biggest dietary culprits that lead to type 2 diabetes and chronic conditions. While type 1 diabetes is an autoimmune disorder, both forms of diabetes can be managed with a Paleo diet plan filled with healthy proteins, omega-3 fatty acids, and vegetables and fruits.
Discover more about blood sugar and diabetes:
---
Cancer
There's little in mainstream nutrition talking about true cancer prevention. When we understand that cancer, regardless of the type, is abnormal cell growth and reproduction, we can begin to address cancer prevention at a cellular level. (9)
Much of the modern American diet contributes to abnormal cell growth. The Standard American Diet, or SAD, is filled with hydrogenated oils, oxidized food, and refined sugars and carbs that all contribute to cellular confusion. When you switch to a whole foods, Paleo-based diet, you gain more omega-3's, anti-inflammatory fruits and vegetables, and health-protective fats from grass-fed, pastured meats and seafood.
Cancer prevention and treatment have their roots in a health-protective diet. That doesn't downplay the wonders of modern medicine, but rarely will a treatment plan work effectively when the body isn't being nourished by high-quality, nutrient-rich foods.
Discover more about cancer prevention:
---
Heart Health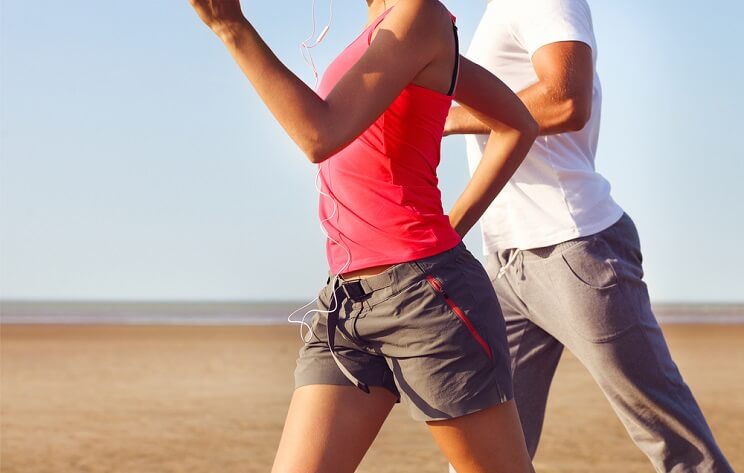 Heart disease impacts more than 92 million Americans, and more than 800,000 deaths occur each year because of cardiovascular disease. (10) With so many campaigns about heart health, why is this still one of the top three causes of deaths in America? Could it be that mainstream nutrition advice for heart health is wrong?
Mainstream nutrition advises plenty of whole grains and vegetable oils and warns against saturated fats and cholesterol. But it's these highly processed vegetable oils, which contain no omega-3 anti-inflammatory fats, and these whole grains loaded with anti-nutrients, that cause cellular issues to begin with. (11)
Heart disease prevention and treatment is most successful when linked to whole foods like vegetables, fruits, and high-quality fats and proteins. (12)
Discover more about heart health:
---
Weight Loss
There is no shortage of diets that claim to solve the weight problem, but few which result in sustainable, long-term weight loss.
While there is no single answer as to what causes weight gain or why some have trouble losing it, there always basic factors that come into play: hormones, digestion, diet, and movement.
For some, all factors are problems, but others may have one or two key areas that need some lifestyle help.
While a Paleo diet can dramatically improve a person's ability to lose weight, it won't truly be a sustainable improvement unless exercise also plays a role, digestion is effective, and hormones are balanced.
Discover more about weight loss: