Hypothyroidism is a common disorder, and, like many diseases is becoming increasingly prevalent in the 21st Century. In fact, one in eight women will suffer from hypothyroidism at some point in their lifetime, and men who are overweight are also at high risk.
A sluggish thyroid can often be undetected at first, but if it is not addressed, over time it can lead to a number of health problems, such as heart problems, depression, nerve pain in the limbs, infertility and an enlarged thyroid gland or goiter.
While there are many causes for thyroid dysfunction, stress is one of the main reasons why thyroid function slows and hypothyroidism takes root. Your adrenal glands that sit atop your kidneys are responsible for pumping out your stress hormones (adrenaline and cortisol) when you're busy, constantly on the go, or working late nights. [tweet_quote] A sluggish thyroid can lead to heart problems, depression, nerve pain in the limbs, and infertility. [/tweet_quote]
Your adrenals are connected to you via the HPA-axis or hypothalamic-pituitary-adrenal axis, a dynamic and complex system that governs the body's homeostasis and reaction to stress. The research is clear that stress slows the function of your hypothalamus – the master hormone conductor of the brain – and your pituitary, which is responsible for controlling thyroid function. (1)
Stress isn't just the inability to cope or being too busy. If you suffer from digestive problems (e.g. gas, bloating, etc.), chronic inflammation, poor blood sugar control, poor immunity or autoimmune conditions, these are all "stressors" that impact your adrenal glands and ultimately your thyroid function. (2)
Are you struggling with a Thyroid condition? We've created a FREE guide that shows you how you can heal your thyroid. Click here to grab your copy!
If we dig a little deeper, we also find that stress inhibits your thyroid gland's ability to convert the inactive T4 thyroid hormone into the active T3 hormone in the body. (3) Poor conversion of T4 to the active T3 leads sluggish thyroid function and increased likelihood of hypothyroid symptoms, such as cold hands and feet, weight gain, fatigue, and less frequent bowel movements or constipation.
Is your diet, exercise or lifestyle placing you at risk of hypothyroidism? Let's take a closer look at seven common ways stress negatively impacts your thyroid.
1. You're Too Busy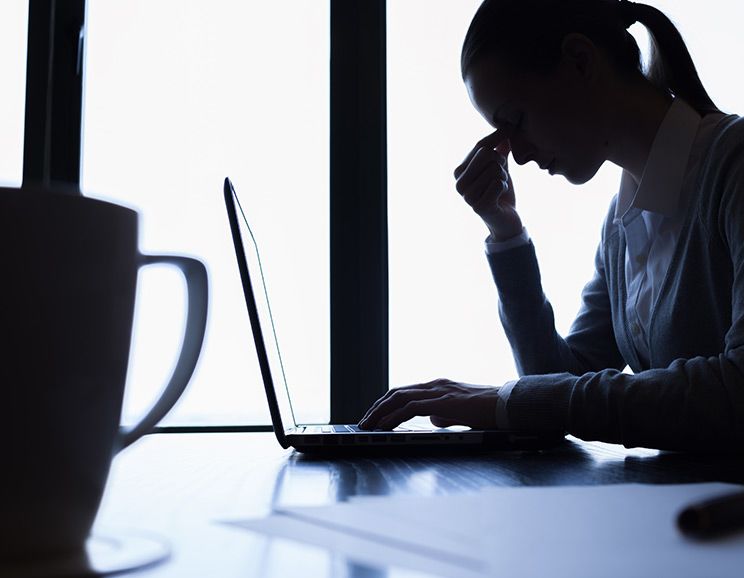 In today's 24/7 society, we are constantly on the go and busier than ever before. Stress is not simply the inability to cope, it's also how "busy" you are throughout the day. While technology and connectivity can provide you with incredible tools to be more productive, it can also leave your brain and body stuck in "stimulation" overload.
(Read: 9 Ways to Beat Chronic Stress)
If you wake up early, hit the gym or prep your kids for school (or both!), are under pressure at work, eat lunch on the run and work late, or rush home to get dinner on the go, it's easy to see how life has become a 18-hour sprint, every single day. This leads to constant activation of the body's "fight or flight" sympathetic nervous system, your adrenal glands and the production of stress hormones (e.g. adrenaline and cortisol), which takes its toll on the health of your thyroid. Sometimes, slowing down is the best thing you can do for your health.
2. You're Too Caffeinated
This is a common theme for many people: you wake up tired, you need a boost of energy and you reach for a morning cup of coffee. While coffee has a vast array of health benefits, you can get too much of a good thing.
When life gets busy and your body is in sympathetic overdrive, you naturally crave caffeine (and sugar) to keep yourself going. One cup a day can quickly lead to two, three or four, and all of a sudden you're having multiple cups in the afternoon to make it through your hectic day, evening workout or to have enough energy for your family or friends.
(Read: 11 Healthy Alternatives To Coffee)
Too much caffeine lingering in your system leads to poorer sleep quality at night. Remember, the half-life of caffeine (the time it takes to reduce by one half the original value) is about six hours, meaning your 3 p.m. cup of coffee (approx. 200mg of caffeine) will leave you with 100mg in your bloodstream at 9 p.m. and still 50mg at 3:00 in the morning! While that's great if you're hitting the dance floor, it's not great for deep sleep or the health of your thyroid. Ultimately this leads to more morning fatigue, more coffee, and the cycle continues. Cut off coffee at lunch time to support deep, rejuvenating sleep.
3. You Don't Sleep Long Enough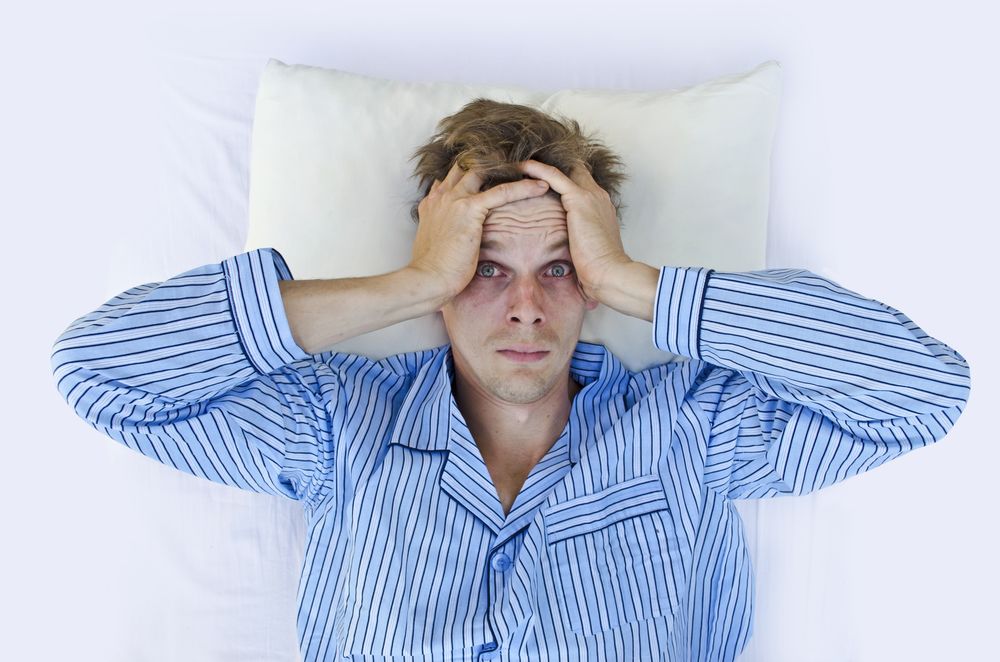 You've likely heard the old saying "you're burning the candle at both ends," which effectively means you're not resting enough to adequately recover from your busy days. Sleep is the most effective tool you have to "rebuild" the candle you're burning at both ends during the day. The only problem is, you're likely not getting enough.
(Read: The Best and Worst Sleeping Positions)
The average person now survives on 6.5 hours of sleep per night, about one and half hours less sleep than our grandparents had two generations ago. (4) Over the course of a year, that is 500 hours less sleep than you should be getting (no wonder you're tired!). [tweet_quote] The average person gets 6.5 hours of sleep per night, about one and half hours less sleep than our grandparents had two generations ago. [/tweet_quote]
If you don't sleep enough or fail to adequately recover, stress hormone levels increase and thyroid function beings to slow. Aim to get to bed by 11:00 p.m. most nights of the week to upgrade recovery and support a healthy thyroid.
4. You Check Too Many Emails At Bedtime
We live in an age where watching television on your laptop and checking emails are the norm at bedtime. While this may seem convenient, your brain and body have evolved over millions of years without the stimulation of blue light and Wi-Fi in the evening and the negative repercussions on deep sleep and rejuvenation are significant.
Research shows that exposure to blue light from screens too close to bedtime leads to poorer quality of sleep, impacting recovery and ultimately thyroid health. (5) Turn off your your Wi-Fi devices and steer clear of TV and laptop screens 30-60 minutes before bed to support sleep.
5. You Crave Too Many Simple Carbs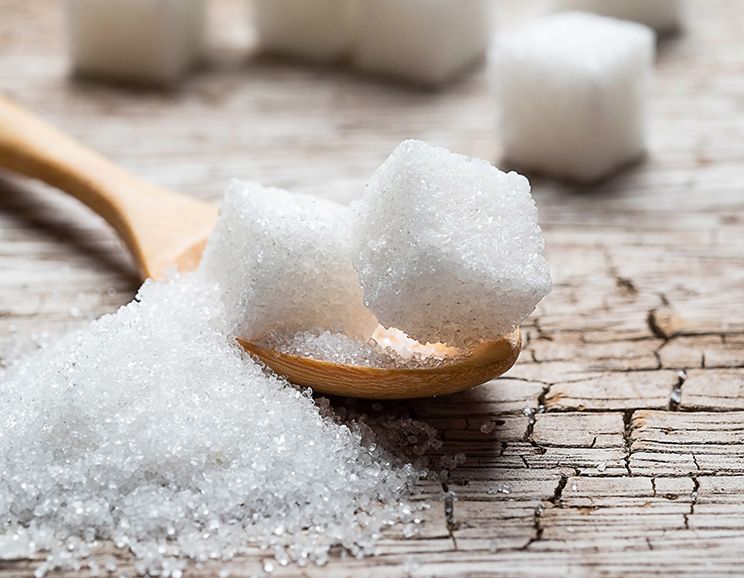 What is the natural response to high stress levels? You guessed it, strong cravings for sugar and simple carbs. Whether it's high-glycemic cereals or fruit-laden smoothies in the morning, midday snack bars or afternoon treats, constant and regular sugar cravings are a clear red flag your body is stressed, and it's likely impacting your thyroid health.
Hyperglycemia and hypoglycemia, or blood sugar highs or lows, deeply impact stress hormones and ultimately thyroid function. Even if you're a "healthy" eater, you might find on closer inspection that you regularly use sugars throughout the day: maple syrup or honey at breakfast, sweetener in your coffee, constant fruit snacks throughout the day, and nibbling on chocolate before bed. Curb your sugar cravings with snacks with high protein and fat content, like grass-fed jerky and nuts, plain yogurt or an herbal tea before bed.
6. You Drink Too Much Alcohol
After a busy day, long week, or intense project at work many people find it relaxing to unwind with an evening drink. Alcohol is classified as a nervine, or substance that helps to relax the nervous system. While this can support recovery from stress, the key is the dose. A glass of wine might help take the edge off, but if you finish the bottle, your nervous system takes a serious hit. [tweet_quote] Try cutting out alcohol full stop for 4 weeks, or if you're an avid drinker, reduce your intake by 50%. [/tweet_quote]
It's not just the extra calories that are a problem; alcohol also inhibits deep sleep. Your evening glass of wine might turn into two or three and eventually lead to poorer sleep and morning fatigue. This raises stress hormone levels and cravings for more sugar and caffeine, both significant stressors on your adrenals. This is a classic cycle that exacerbates stress hormones and leads to sluggish thyroid function. Cut out alcohol full stop for 4 weeks, or if you're an avid drinker, reduce your intake by 50%.
7. You Exercise Too Much
For many people, adding more movement to their day –walking, strength training, yoga – is a great way to relieve stress and improve resiliency. If you suffer from sluggish thyroid function, you may struggle with weight gain and then desire to add more exercise to shed those pounds.
However, if you're already an avid exerciser, you probably don't need more exercise, you need more efficient exercise. [tweet_quote] In general, reducing the workout time and increasing the workout intensity are important principles for those struggling with slow thyroid function. [/tweet_quote]
The problem starts when you add more training volume (i.e., more training days doing the same type of training), in an attempt to lose weight, rather than ramping up training intensity. High volume training at the same intensity can dramatically raise stress hormone levels and doesn't provide the right stimulus to improve fitness or body composition.
If you're already a runner, more 5k runs during the week is not the answer. In general, reducing the workout time and increasing the workout intensity are important principles for those struggling with slow thyroid function.
Get the right amount of stress, and you build a resilient body, strong metabolism and healthy thyroid function. However, excess stress is a major contributor to sluggish thyroid function. The hustle and bustle of modern living, fewer hours of sleep, excess sugar and caffeine consumption and too much pounding the pavement on the training front are all common stressors that can easily overtax your adrenals and ultimately your thyroid.
By creating an environment for rest, recovery and improved resiliency, you can maintain your productivity in today's fast-paced world without sacrificing the health of your thyroid.