Why do some people get moody when they're hungry and others don't? What causes us to snap at people when we haven't had lunch yet? Science explains the mystery behind the hangry phenomenon.
Hangry describes the intense hunger that results when your blood sugar gets too low. Not only is it accompanied by regular hunger, but it's a type of hunger accompanied by irritability and emotional distress. As you can guess, hunger + angry = hangry.
You may not find the term "hangry" in the Merriam-Webster dictionary, but it's very much a real thing. I'm not saying it's an excuse to snap at whoever is nearby at lunchtime, but science can explain why some people are more prone to "emotionally reactive" hunger when their blood sugar drops (and why others remain in the normal hunger zone when they get hungry).
Want to train your brain to be happier and healthier?
Click here to receive our FREE 7-Day Meditation Challenge!
Let's take a closer look at which factors drive you to the point of "hanger," and how to prevent the emotional rollercoaster that results when your blood sugar levels get too low.
---
Why Some People Get Hangry (Backed by Science)
The reasons why you get hangry can be narrowed down to your diet, hormones and blood sugar levels.
You see, the foods you eat have either a positive or negative impact on your blood sugar levels, which are regulated by hormones (such as insulin). Understanding how your diet influences your hormones is key for preventing hanger, and I'm going to explain how in just a moment. But first, there is one uncontrollable factor that may predispose you to being hangry: your genetics.
How Your Genes Can Make You Hangry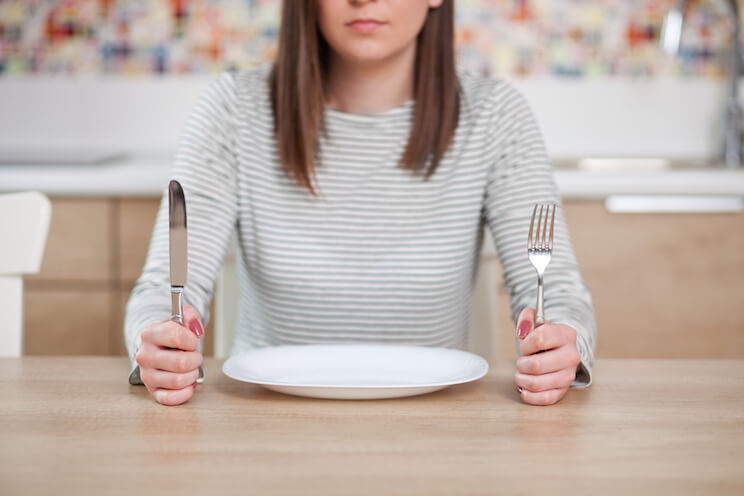 If you find yourself apologizing for what you said when you were hungry, blame it (partially) on genetics.
Hunger is controlled by certain genes, such as neuropeptide Y, which is released in your brain when your stomach is empty (1). Low energy, fasting and exercise all trigger the release of this chemical, which tells your body to increase your appetite and desire for food (2). But here's where the hanger comes in: in addition to controlling hunger signals, neuropeptide Y also doubles as a stress and emotion regulator (3)(4). Therefore, those who naturally have higher levels of neuropeptide Y are more likely to be provoked and experience impulse control disorder and aggression when hunger strikes (5). [tweet_quote]Certain genes might make you more likely to experience stress, impulse control, and "hanger".[/tweet_quote]
So yes: your genetics may play a role in emotionally charged hunger—but they can't get you off the hook entirely. For the most part, you can take hanger into your own hands by promoting blood sugar balance through your diet and lifestyle, and here's how.
The Bottom Line: Neuropeptide Y is a gene that controls hunger signals, and may promote reactivity and aggression in those with elevated levels of this chemical.
How Blood Sugar Influences Your Mind, Body and Hunger Levels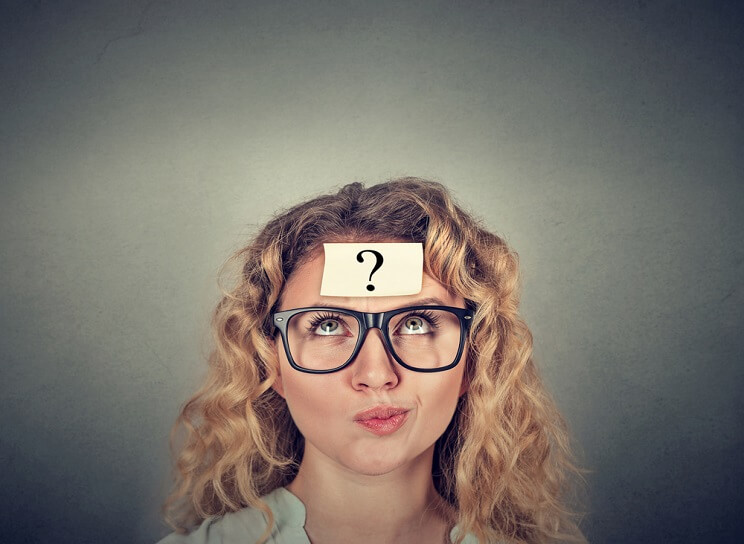 If you've ever felt confused, mixed up your words, or had a hard time recalling simple details when you're hungry, you've experienced low blood sugar.
When you eat a meal, your body breaks down carbs, fats and proteins into glucose, fatty acids and amino acids. As these nutrients are absorbed into your bloodstream, they elevate your blood sugar levels, and your body begins to digest these nutrients and distribute them to various organs to be used for energy (6).
As these nutrients are digested (which can take anywhere from 2-4 hours), your blood sugar levels slowly begin to drop, which is when it's time for you to eat again.
Now, if you wait too long before your next meal, your blood sugar levels can drop too low. Your brain perceives low blood sugar as life threatening, because unlike other organs that can use fatty acids and amino acids for energy, the brain uses glucose (sugar) as its primary source of fuel (7)(8). Glucose is the quickest nutrient to digest, which is why low blood sugar results when you go too long without a meal or have foods in your diet that spike and crash your blood sugar levels. [tweet_quote]Glucose digests quickly, which is why low blood sugar occurs after meals.[/tweet_quote]
Since glucose is the nutrient that allows your brain to function (much like how gasoline fuels a car), blood sugar spikes and crashes, along with prolonged periods of hunger, can result in hangry mood swings, dizziness, confusion, fainting—and even coma (9).
When your blood sugar levels drop too low, your brain's equivalent of a "low fuel" light will turn on, which signals your body to raise your blood sugar levels STAT. Your body then responds with a chemical reaction known as the glucose counterregulatory response.
The Bottom Line: Glucose is your brain's primary fuel source, and intense feelings of hangry mood swings and confusion can happen when your blood sugar levels drop too low.
---
The Glucose Counterregulatory Response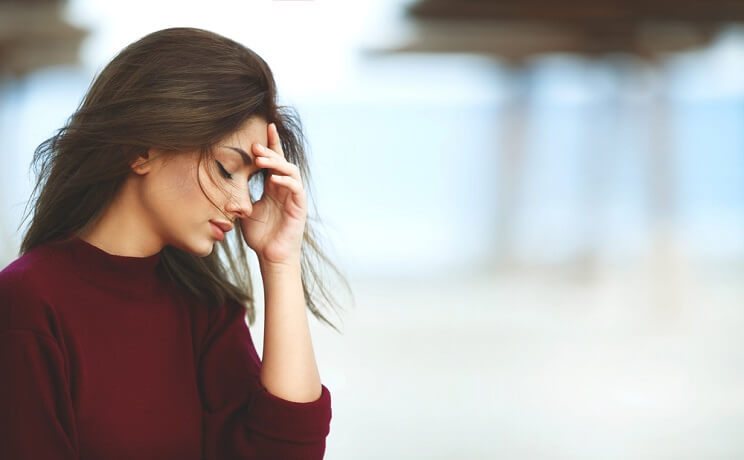 Imagine your car with two gas tanks: one main tank, and a backup for when your first tank of fuel runs out. This is basically how the glucose counterregulatory response works—only we're talking glucose instead of gasoline. Here's how it works:
Stage 1: You've gone more than a few hours without eating, or you've eaten a high sugar meal which has spiked and crashed your blood sugar levels. Your brain recognizes your blood sugar levels are getting in the "low zone" and communicates this to your body.
Stage 2: Your body says "copy that," and starts working on getting your blood sugar levels up by releasing the 3 primary hormones that trigger the glucose counterregulatory response: glucagon, adrenaline and cortisol (10).
Stage 3: Glucagon tells your liver to release stored glycogen, which is stored carbohydrates. Glucagon initiates a chemical reaction called glycogenesis, which converts glycogen back to glucose, so the body can use it for energy (11). This is imperative to bringing your blood sugar levels back up when they get too low.
Stage 4: The stress hormones adrenaline and cortisol are released. Stress hormones signal to your body that your life is threatened, which puts you in "fight or flight mode"—aka survival mode (12).
The primary function of these hormones is to help you flee from danger, but in the glucose counterregulatory response, they work against insulin (the hormone that brings sugar out of your bloodstream and into your cells) to bring your blood sugar levels up when they drop too low (13).
Stage 5: The release of stress hormones and entering "fight or flight" mode is how prolonged hunger puts your body and mind in a state of stress, and can result in feelings of impatience, aggression and irritability.
The Bottom Line: The glucose counterregulatory response is a hormonal reaction designed to prevent your blood sugar levels from getting too low. Since this response involves the release of stress hormones, it can put you in a state of irritability, aggression and impatience.
---
Hanger Management: 3 Steps to Preventing Hanger
The foods you have (or don't have) in your diet are the primary cause of imbalanced blood sugar levels. Therefore, your diet is the first place to begin preventing hanger. Here's how to keep your blood sugar levels balanced and keep out of the hanger zone in 4 easy steps.
1. Remove Refined Carbs from Your Diet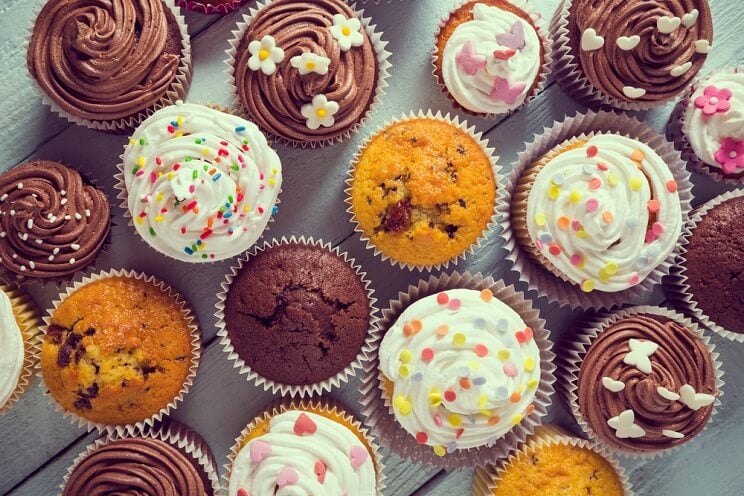 If your body has one nemesis, it's refined carbohydrates. We're talking anything made from white flour and processed sugar, such as muffins, pastries, ice cream, soda, cane sugar, and all of the names it goes by—glucose-fructose, high fructose corn syrup, evaporated cane syrup. And the list goes on.
The reason why refined carbs are terrible for your blood sugar is because with the absence of fiber (a nutrient that slows down the release of sugar into the bloodstream), they're highly concentrated in sugar and digest very quickly. To deal with the quick influx of sugar, your body must release enough insulin to bring sugar out of your blood and into your cells to be used for energy. This causes a rapid spike, followed by a crash as soon as insulin has done its job.
As we've covered, these blood sugar fluctuations are exactly what leads to feels of irritability and intense hunger because they are closely linked to your brain and nervous system (14).
What to Replace Refined Sugar With:
When it comes to sweeteners, small amounts of unprocessed, low glycemic sweeteners have less of an impact on blood sugar. Raw honey, applesauce, green leaf stevia and pure maple syrup are the best choices.
You can replace white flour with Paleo-friendly coconut and almond flour (which can be used for baking), as well as arrowroot powder and tapioca starch. You can even swap out bread for sweet potato toast. Although sweet potatoes are a starchy root vegetable, they contain fiber which reduces their glycemic load (the rate at which a food is digested) (15). [tweet_quote]Still craving the bad stuff? Swap white flour for coconut flour and use raw honey as a sweetener instead.[/tweet_quote]
It should be mentioned here that if you follow a Paleo diet, you automatically promote blood sugar level balance because refined carbs are completely off-limits.
The Bottom Line: Refined carbohydrates cause rapid blood sugar fluctuations, which is why they must be avoided for blood sugar balance.
2. Have a Good Source of Protein and/or a Healthy Fat at Every Meal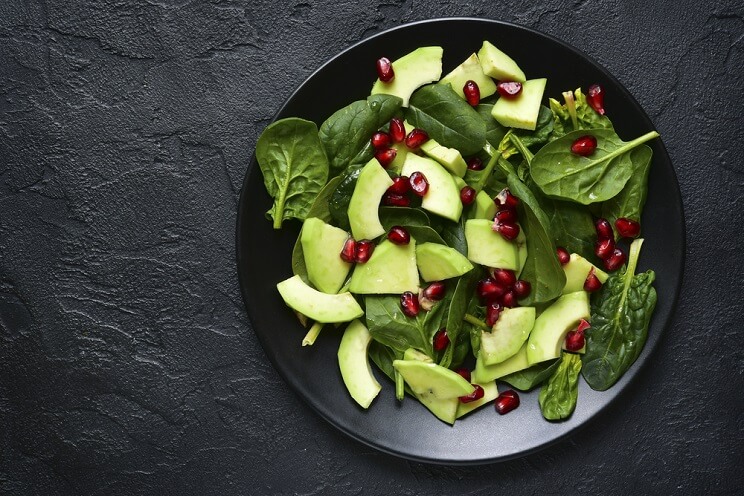 Protein and healthy fats take longer to digest, which is why they're considered blood sugar balancing nutrients (16). For this reason, pairing a healthy fat or protein with a heavy carb meal can also prevent carbs from having a negative impact on blood sugar levels.
Including a good source of protein or healthy fat with every meal and snack will keep your blood sugar levels stabilized and prevent the onset of sudden, intense hunger. This could mean eating a handful of almonds with an apple for a snack (as opposed to eating the apple alone, since fruit is a quick-digesting simple carbohydrate), a scoop of protein powder in your green smoothie, and olives and avocado in your salads.
The Bottom Line: Protein and healthy fats are blood sugar balancing nutrients because they take longer to digest. They should be included at every meal to prevent hanger and keep your appetite satisfied for longer periods of time.
3. Avoid Drinking Caffeine Before Eating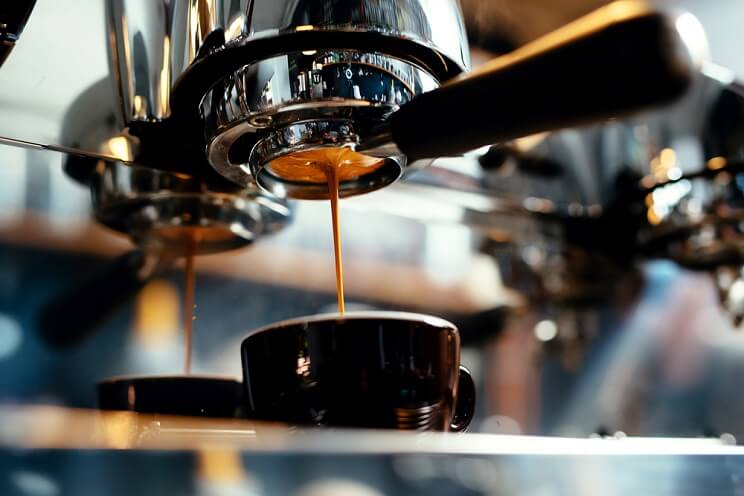 There's nothing that says "good morning sunshine" like the aroma of freshly brewed coffee. However, starting your AM off with a cuppa does your blood sugar no favors. Caffeine spikes and crashes blood sugar levels (if you're a coffee drinker, you've experienced this with the energy buzz), which takes you on a joy ride of highs and lows throughout the day as your energy spikes and dips.
Now, I'm not telling you to give up caffeine, but if you do have coffee in the morning, don't have it on an empty stomach. Enjoy it with a good protein source to promote blood sugar balance, even if it simply means adding a tablespoon of coconut oil to your brew.
Bonus Step: Consider Following a Paleo Diet
Not only does the Paleo diet remove common blood sugar (and hanger) triggers (refined carbs and sugar), but it's rich in lean, quality protein, healthy fats and fiber from fresh fruit and vegetables. Aside from recommending you stick to unprocessed foods 100% of the time, the Paleo diet also encourages lifestyle choices that promote blood sugar balance, such as regular exercise.
The Bottom Line: Removing refined carbs and processed foods, adding lean protein and healthy fats to every meal are key for better blood sugar balance and "hanger management." Following a Paleo diet is another way to begin improving your blood sugar levels.


(Read This Next: How to Lose Weight by Balancing Your Blood Sugar)