Finally succeed at one of those 30-Day Paleo challenges, but then fall off the healthy eating wagon? Today we discuss why so many of us quit after the challenge and what you can do about it.
Reading through the potentially thousands of testimonials for 30-Day Paleo challenges, you're unlikely to find much negative feedback.
On the contrary, most people who participate report a myriad of positive outcomes—many unexpected—including better sleep, chronic headaches disappearing, faster exercise recovery, relief from anxiety and mood disorders, more tolerable PMS, regulated menstrual cycles, improved sexual performance, enhanced stress adaptations, clearer skin, diminished allergies, and increased energy.
Want to train your brain to be happier and healthier?
Click here to receive our FREE 7-Day Meditation Challenge!
The anecdotal evidence is astounding, so why do so many people experience such amazing outcomes… only to return to their former eating and lifestyle habits?
Knowing firsthand the benefits of living a Paleo lifestyle, why or how would someone simply "drop out"? There's legitimate psychology behind this, and you may be surprised by it.
Haters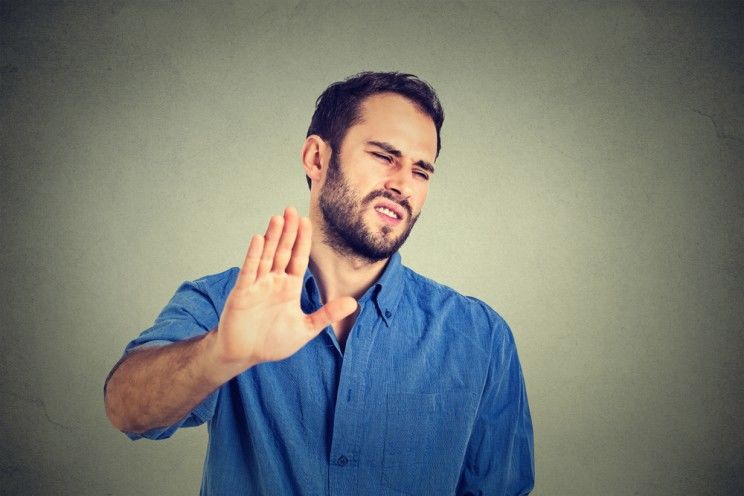 Who are they? Family, friends, co-workers, teammates, neighbors, Internet trolls. Basically, anyone.
These are the individuals who tell you that you need gluten because their brother's wife's cousin's neighbor is a high school biology teacher and he said that gluten has protein and we need protein, and therefore you're stupid for jumping on some dietary bandwagon with all the other hipsters, and that you're probably losing so much weight because you lack protein.
They are the people who love to lecture you about orthorexia, cholesterol, or fiber because it makes them uncomfortable to see someone else make healthy choices that reflect on their poor lifestyles.
In those cases we quit because it's annoying! It's frustrating, energy-sucking noise pollution that we let ruin our momentum because it's easier to just give in than argue or stand up for what we believe and want for ourselves.
We don't want to listen to our mother-in-law point out how they ate raw dough back in her day and she's just fine, because if we point the finger back that she happens to be diabetic and on six different prescription drugs, it's just going to trigger her passive-aggressive comments about how you raise your kids, don't go to church, and forgot to send her a birthday card.
Rather than deal with all of that, a lot of us will just keep our traps shut and eat her stupid cake (with its legendary secret family recipe, and if you hesitate, you might as well be spitting on the grave of great-great-great Aunt Lizzy).
Haters can also come disguised as supporters. You know, even other Paleo enthusiasts who can be a bit overzealous and overwhelming to be around.
They question everything you eat, drink, or do, and because of their intensity, they can often discourage you. "Oh, I used to get my protein-style burgers there, but then I found out the cows are only, like, 99 percent grass-fed. Might as well go to McDonald's."
Or the well-meaning friends who give you a look of disgust when you mentioned you had to take an ibuprofen. "That's sooo not Paleo." When you've made so many changes already, it's really hard to be micro-analyzed for every single thing and feel judged, so why even try, right?
How To Get Over It
Stop apologizing for having different goals and a progressive way of approaching lifestyle choices! Just stop.
What virus is lurking in your cognitive software that convinces you to lie, pretend, hide or apologize for being a healthy human being, or simply doing the best you can?
You don't need to be abrasive about it, but you certainly don't have to hide it or apologize for it. If someone asks, keep it simple: "I just feel better eating this way," or "Gluten and sugar make me feel really bloated and cranky."
You don't have to get into details or regurgitate some article you read. Make it about you, and no one will feel like they need to defend their own choices.
And, if they still want to be a jerk about it, simply say, "Don't let my dietary choices interfere with your fun, really, I'm cool," or make it hard for them to continue by asking, "Do my food choices affect you negatively in some way?" The answer can only be "No," and therefore, end of conversation.
Stress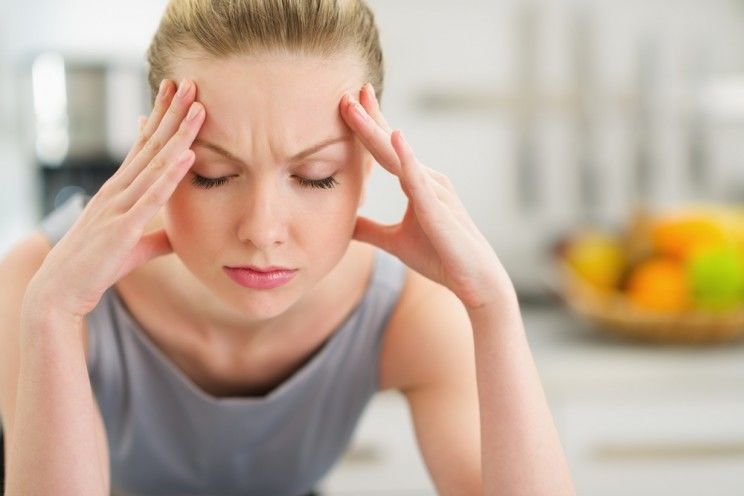 What is it: Work/school deadlines, bills, debt, traffic, illness, family drama, relationship challenges, kids, travel, grieving a loss, holidays, sports injuries, unexpected vet bill when the cat decided your power cord was a chew toy… the list goes on.
We quit because: Stress triggers our survival instincts, which trigger our conditioned survival behaviors. For most people, that equates to rushing around, taking shortcuts, rearranging priorities so things can be done quicker and more efficiently, distracting ourselves with unhealthy habits to numb the thoughts and emotions, and shoving grocery trips and meal prep so far down the list that we just forget, until the weight begins to creep back on and the pimples reappear.
Stress produces fear, which produces that cortisol survival response. Everyone has this as a gift from our autonomic nervous system.
Humans are amazing, but we all have different behavioral responses to the body's stress signals. Stress can cause our blood sugar to rise and dip, leading to crashes, and suddenly we need coffee and sugar and carbs because, prior to our 30-day Paleo challenge, that's what we conditioned ourselves to do.
Stress can steal our time and mental energy, which leads us to skip the workouts and get back in the drive-thru line.
How To Get Over It
Unfortunately, there's not much you can do to eliminate stress. You just can't.
The good news is, you can change the way you react to it. How? Notice your stress triggers, along with the ways you react and respond to stress, and write them all down.
Then, ask yourself what the alternatives are. From there, practice. Replace negative thoughts and behaviors with positive ones.
Does the news stress you out? Replace it with the comedy station on Pandora. Do you feel rushed and stressed by time? Give yourself permission to say no, put things off, and add in more "you time."
Write down your dreams. Then list everything in your life that causes you stress and ask, "Is this getting me to my dreams?" The likelihood is that it's not, and most of what you do is a result of thinking you should do it, not because you need or want to.
Still feel rushed? Then put aside room in the budget to order pre-made Paleo meals that can help you stay on track.
If it's about money or expenses, then make some adjustments and cut costs in other areas because designer purses, 300 unwatched cable channels, and new holiday outfits for your pet Yorkie are not more important than your health. Or your dreams.
Other healthy ways to overcome this roadblock can be small things like taking a nap, drinking some broth with ginger, taking a good adrenal supplement, or keeping small, Paleo-friendly snacks on hand.
These things will help you control the blood sugar spikes, and help your body adjust to high stress levels, which can lead to unhealthy behaviors without a plan in place.
So meditate, do yoga, laugh, go for a walk, take a nap, drink some broth, keep snacks handy, learn to say no, and if needed, take some herbal adaptogens like rhodiola and ashwagandha.
Your Own B.S.
What is it: Conditioned beliefs. Spoonfuls of crap disguised as truth that you feed yourself daily, usually without knowing it.
They are the subconscious beliefs and attitudes formed in childhood that become the foundation of each thought process that deals with challenges, problem solving, change, fear, growth, love, and more.
By the time we're adults, we can differentiate the truth from these (often negative) conditioned beliefs, but we're often unaware that those beliefs are still influencing our choices against our truth and judgment.
We quit because: Beliefs control our behaviors! The constant dosing of subconscious trash goes in this order: (1) belief (2) thought (3) emotion (4) behavioral reaction.
What you believe about any situation, person, or thing produces a thought about it. That thought was pre-designed, and triggers an emotional response.
Somewhere around here, we begin to feel things like shame, guilt, contempt, or anger because our beliefs and thoughts are often incongruent with our reality. This produces a behavioral reaction.
Here's an example: "Friday is my birthday. Birthdays can't be celebrated without cake and alcohol. I can't avoid these foods because my friends and family will think I'm crazy and make fun of me. I'll have to eat cake and drink with my friends. This already makes me feel guilty. I'll numb that by punishing myself to starve all day Saturday and just run an extra hour."
Then you wake up Sunday feeling sore, tired and cranky, and you blame the easiest thing to blame (based on your beliefs), which is that eating healthy is too unreasonable and stressful, and if you can't give it your all, you won't give it anything, so you quit.
How To Get Over It
Think about this for a minute. If we saw our thoughts and emotions (our souls!) every time we looked in the mirror the same way we see our faces or bodies, we'd be just as motivated to make changes here.
We have three bodies: spiritual, mental, and physical, but we can't see two-thirds of what's there. That's why they're ignored, and the hardest to convince ourselves they are critical areas that require attention, awareness, and change.
If your computer had a virus, what would you do? Think of these conditioned beliefs as a virus, and work to eliminate them from your software.
Keep a journal, just like identifying stress triggers, and make notes when you become aware of an emotional trigger. When do you feel shame, guilt, or contempt of yourself?
Write down the thought you had and work backward. What do you believe about that situation, person, event, or thing that led to this thought? Then reflect.
Remember, you don't have to be "perfect" in order to be Paleo! I see so many healthy people out there reaping the benefits of a Paleo lifestyle without being as strict as they were on their 30-day challenge.
If the 80/20 rule works for you, great. If you still want some dairy or alcohol or a trip to your favorite bakery now and then, go do it!
Chances are, after a 30-day cleanse, you'll notice when you've had too much cheese or gluten or alcohol. And you won't like how it feels.
So allow those rules to bend a bit, because only you can decide what's best for you. Just don't give up entirely, because you're way worth it!
(Read This Next: How To Have A Paleo Friendly Cheat Day)