Your skin is a visible indicator of your health. If you've been battling adult acne, try one of these seven foods that can help to prevent and heal your pimples.

What you eat is a massive contributor to the appearance of your skin. A poor diet, lack of nutrients and fluids, stress, inflammation and lack of sleep can affect the look and feel of your skin. The good news is, you can greatly improve your chances of clear skin with food and lifestyle changes.
Some foods can aggravate acne, such as dairy, processed food, refined carbohydrates, excessive fat consumption, a diet high in animal protein and overly sweetened chocolate. If this has got you panicking about what to eat, don't worry, as there are plenty of nutritious foods to eat that will support your skin as well as the overall health of your body, which in the long run will give you beautiful, radiant skin. It's a win-win situation!
Other contributors to acne that are known to clog the pores include excessive sebum (oil), bacteria on the skin's surface, inflammation and hormonal changes (i.e., birth control medications, anabolic steroids and puberty). (1)
Want naturally radiant skin? We've created a FREE guide to give you the best tips & tricks for natural skincare. Click here to grab your copy!
If your skin has suffered severe acne scars, blemishes and inflammation, you could also try rosehip seed oil as a topical treatment. This can help on the outside, while good food supports the inside to boost acne-fighting properties and help your complexion glow.
Key Nutrients for Preventing Adult Acne

Vitamin A
This nutrient is known to fight acne. It helps to prevent dead skin cells clogging pores. It plays a key role in immunity and inflammation which support the reduction of acne while building a healthier body. (2) (3)
Vitamin B3
This nutrient is antioxidant-rich, which can protect the body against excess tissue damage and boost cellular energy. (4)
Vitamin B5 (Pantothenic Acid)
Vitamin B5 helps to promote healthy skin due to its essential role in energy production for your body. It helps to metabolize all the nutrients you eat. And the better the nutrients you eat are metabolized, the more effective they will be at helping to improve your skin's health. (5)
Vitamin C
Vitamin C is a well-known antioxidant which can help protect against free radical damage. Vitamin C is required to produce collagen, a protein that plays a critical role in the structure of our bodies. Collagen is the framework for our skin and bones, making it an essential nutrient. This nutrient can be found in plenty of foods which are listed below. (6)
Vitamin E
Vitamin E can help to prevent free radical damage. It is an antioxidant which can protect cells from damage, including skin and eyes. (7)
Essential Fatty Acids
Essential Fatty Acids (EFAs) can act as a natural moisturizer for our skin. Omega-3 fats encourage the body to produce anti-inflammatory compounds, which can help skin, particularly inflammatory skin conditions such as acne, eczema and psoriasis. (8)
Selenium
This nutrient can help to preserve skin's elasticity and reduce inflammatory damage to the skin. Its enzymes play a key role in the body's detoxification system, and they also provide protection against oxidative stress. (9)
Zinc
Zinc is an important nutrient for the health of the body and clear skin. It plays a role in immune function, protein synthesis, wound healing, DNA synthesis, and cell division. (10)
So, how do we incorporate these nutrients into our diet to reap their extensive benefits? Here are seven foods that can help to prevent and cure adult acne.
7 Foods for Healthy Skin
1. Sweet Potato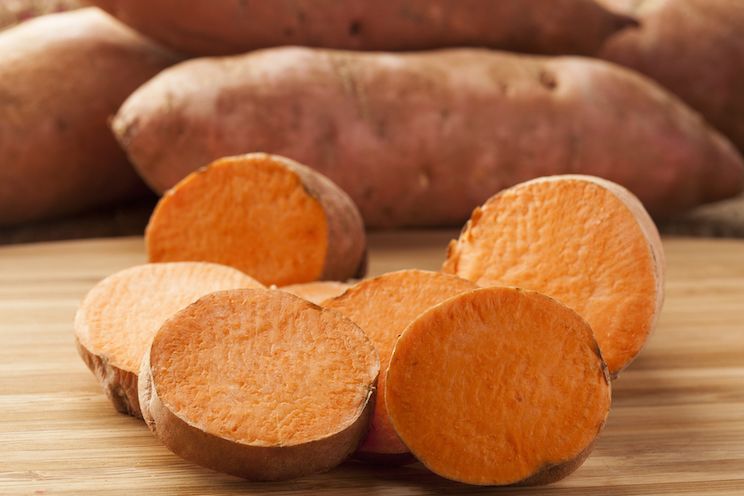 This sweet, creamy food is a powerhouse of nutrients that can help skin health. It is packed with vitamin A, B5 and C which we now know help to improve adult acne problems. Enjoy more of this food regularly at meals, such as this Spicy Cajun Sweet Potato Mash.
2. Seeds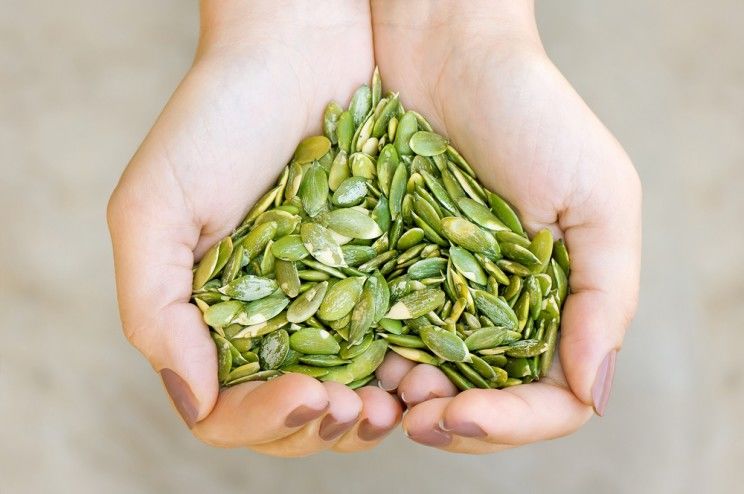 Think sunflower seeds, pumpkin seeds, flaxseeds and chia seeds. Sunflowers seeds are full of vitamin E, and pumpkin seeds are packed with zinc. All of these seeds provide a great dose of omega-3 fats which will help reduce inflammation to the skin. Add seeds to salads and sprinkle them on smoothies. You might also enjoy this Strawberry Chia Seed Jam, Goji Tahini Chia Pudding and Chia Banana Mango Trifle.
3. Dark Leafy Greens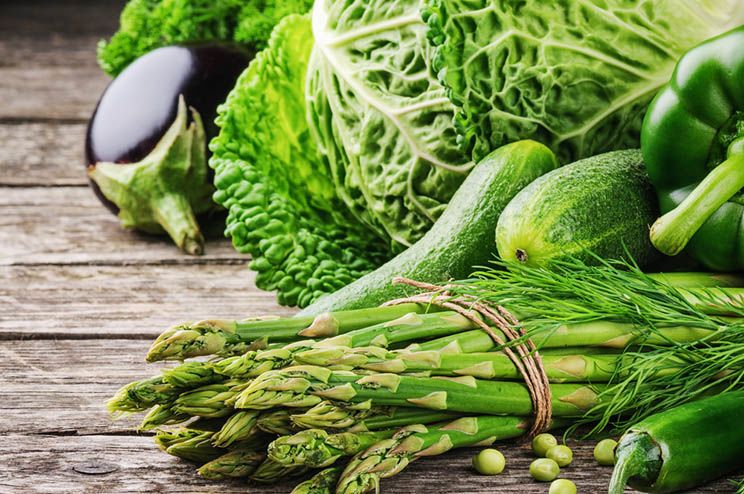 We all know greens are good for us, and now there's another reason to eat them: to help reduce adult acne! Foods such as spinach, kale, Swiss chard, beet greens and collard greens are a great addition to your daily diet. Kale is bursting with vitamin A, C, calcium and iron. Spinach is an excellent source of vitamin A, C, E, iron and calcium. Add greens to fruit-based smoothies and mix into salads alongside fresh crisp lettuce for a delicious, nutritious and acne-fighting meal.
4. Papaya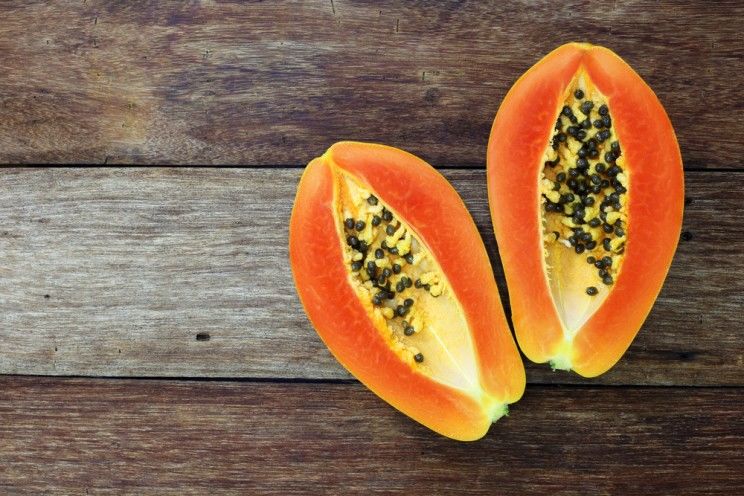 This fruit is sweet, juicy and has an incredibly soft consistency. Papayas are rich in antioxidants and provide a huge amount of vitamin C, as well as vitamin A and potassium, which help to build strong immunity, healthy hair, bones and skin. Make a Papaya Boat or try this Perfect Papaya Smoothie.
5. Pineapple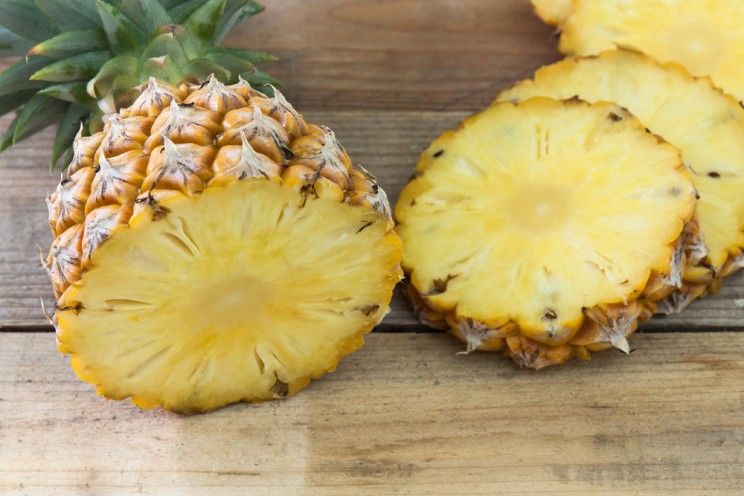 Raw fresh pineapple has a phenomenal dose of vitamin C, making it a great source of food for boosting immunity. Second to this nutrient is the good dose of manganese, which can help to promote healthy skin. Add fresh pineapple to smoothies and make a fruit salad to enjoy the juicy goodness!
6. Broccoli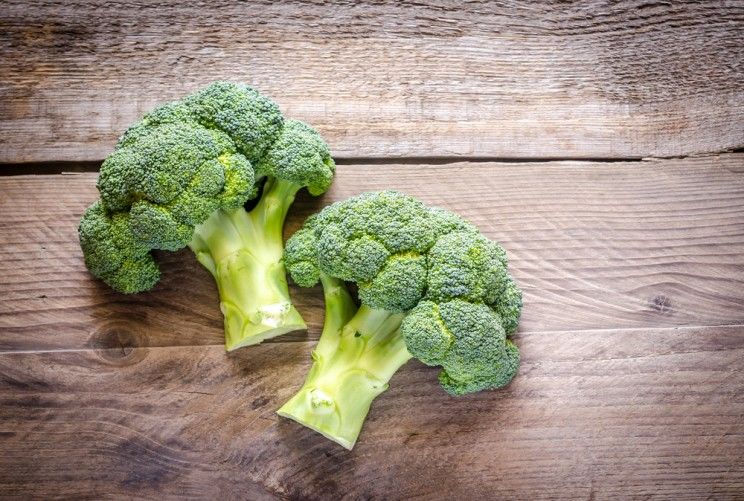 This food is rich in vitamin C, with a good dose of Vitamins A, B5 and E. Aside from enjoying it simply steamed at dinner, try these 24 Stunning Recipes That Will Change The Way You Think About Broccoli.
7. Tomatoes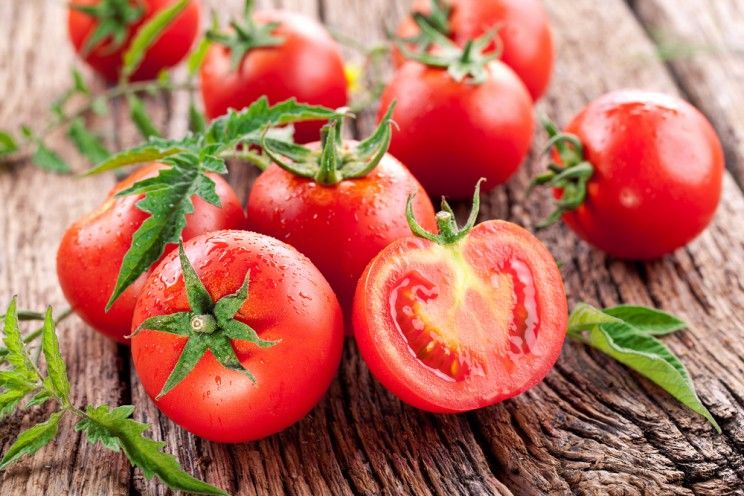 The rich red tomato is bursting with vitamin C, with a great dose of vitamins A, B3 and E. For tomato inspiration try this Zucchini Noodles with Sundried Tomato Sauce, Tomato Zucchini Olive Salad and Baked Parsnip Fries with Paleo Ketchup. [tweet_quote] If you want to transform the health of your skin, change your diet. [/tweet_quote]
The more consistent you are about the changes, the more you will start to notice the effects. Fruits and vegetables are abundant in the key nutrients that are necessary to support healthy skin. Eat well, sleep lots, stress less, enjoy more and embrace your body!
Which is your favorite acne-fighting food?
(Read This Next: 8 Foods That Cause Acne to Avoid)