Want a healthy bread? This Paleo Zucchini Bread is bursting with nutritious ingredients that yield a moist, delicious and sweet-savory banana bread taste.
Zucchini works wonders in so many dishes and bread is certainly one of those star recipes. This vegetable is great for creating volume and adding moisture, while also sneaking in some veggies.
Enjoy a couple of slices of this gluten-free, egg-free and dairy-free zucchini bread as a snack with Strawberry Chia Seed Jam or alongside a comforting bowl of sweet potato chili. An easy healthy recipe that can be whipped together this week to impress your loved ones!
Love coconut flour recipes? Get our free coconut flour recipe cookbook here!
Rebecca Hughes
Paleo Zucchini Bread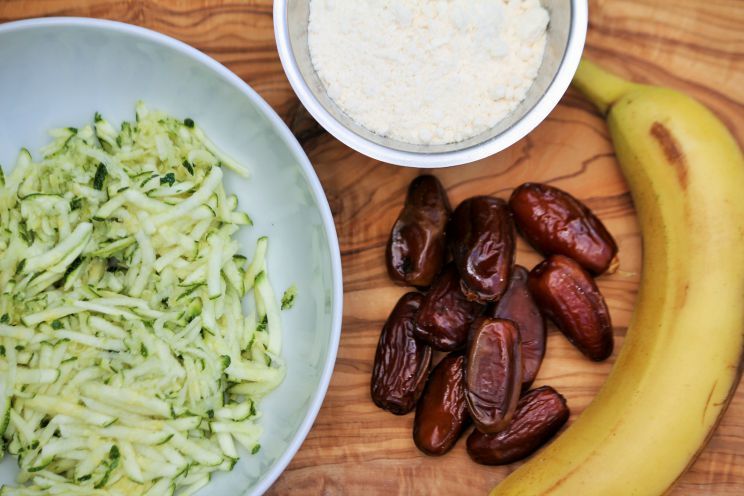 Cook Time:
25 mins
25 minutes
Prep Time:
15 mins
15 minutes
Paleo Zucchini Bread
Ingredients
3/4 cup coconut flour

1 cup grated zucchini or 1 small zucchini

1 ripe banana, mashed

10 pitted dates (soaked in water for 30 minutes)

3 T ground flaxseeds + 9 T water

1 t baking powder

1 t cinnamon

1/2 t sea salt

1 egg

1/2 cup coconut oil
How to Make It:
1. Preheat oven to 350°F.
2. Add the 3 T flaxseeds and 9 T water to a bowl and mix thoroughly. Place in the fridge.
3. In a large bowl, mix the coconut flour, baking powder, cinnamon and salt.
4. Drain and rinse the dates, then add to a blender along with a little water. You might need to use up to 1 cup of water, but just add a bit at a time until the mix becomes a caramel consistency, similar to this Date Paste.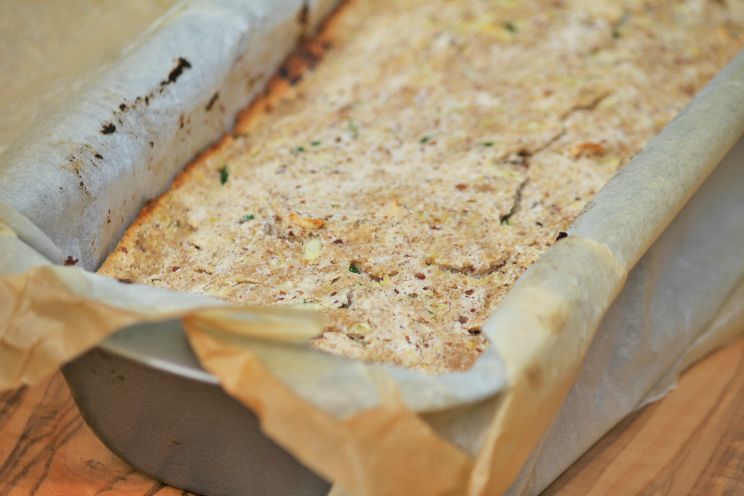 5. Once the dates have formed a thick caramel, add to the large bowl along with the zucchini and mashed banana.
6. Remove the flaxseed and water mix from the fridge, stir in egg and coconut oil, and add to the bowl.
7. Mix all ingredients thoroughly together.
8. Line a small loaf tin with baking paper.
9. Spoon the bread batter evenly into the loaf tin. Smooth down the top of the bread with the spoon.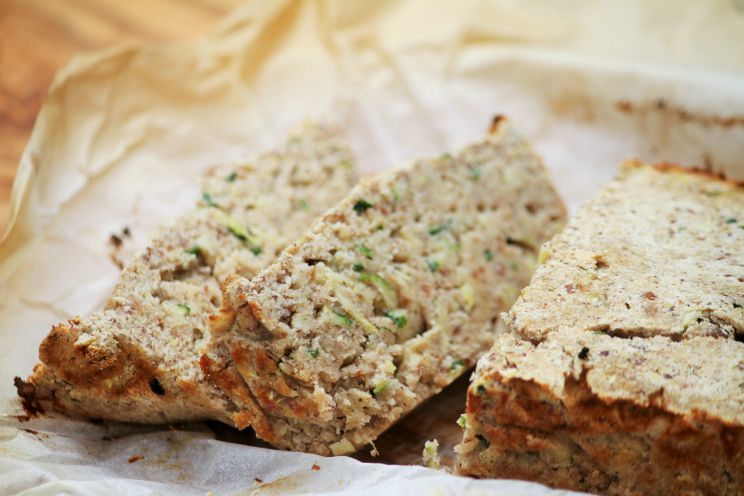 10. Bake for about 20 to 35 minutes depending on your type of oven. The bread should be lightly golden on top and soft to the touch. Place a skewer in the center. If it comes out clean, it's ready!
11. Remove from the oven, place on a wire rack and leave to cool for 10 minutes.
12. Once the tin has cooled, gently lift the bread out in the baking paper.
13. Slice and enjoy!
(You'll Also Love: 25 Ways to Make Paleo Bread)