Chia seeds are a powerhouse of nutrition condensed into tiny gems, and now they take center stage in this Strawberry Chia Seed Jam. 
The popular seeds are packed with protein, healthy fats, fiber, calcium, magnesium and manganese. Strawberries are abundant in vitamin C, the well-known nutrient that supports immunity, production of collagen and brain health. Making this sweet jam is a very smart idea!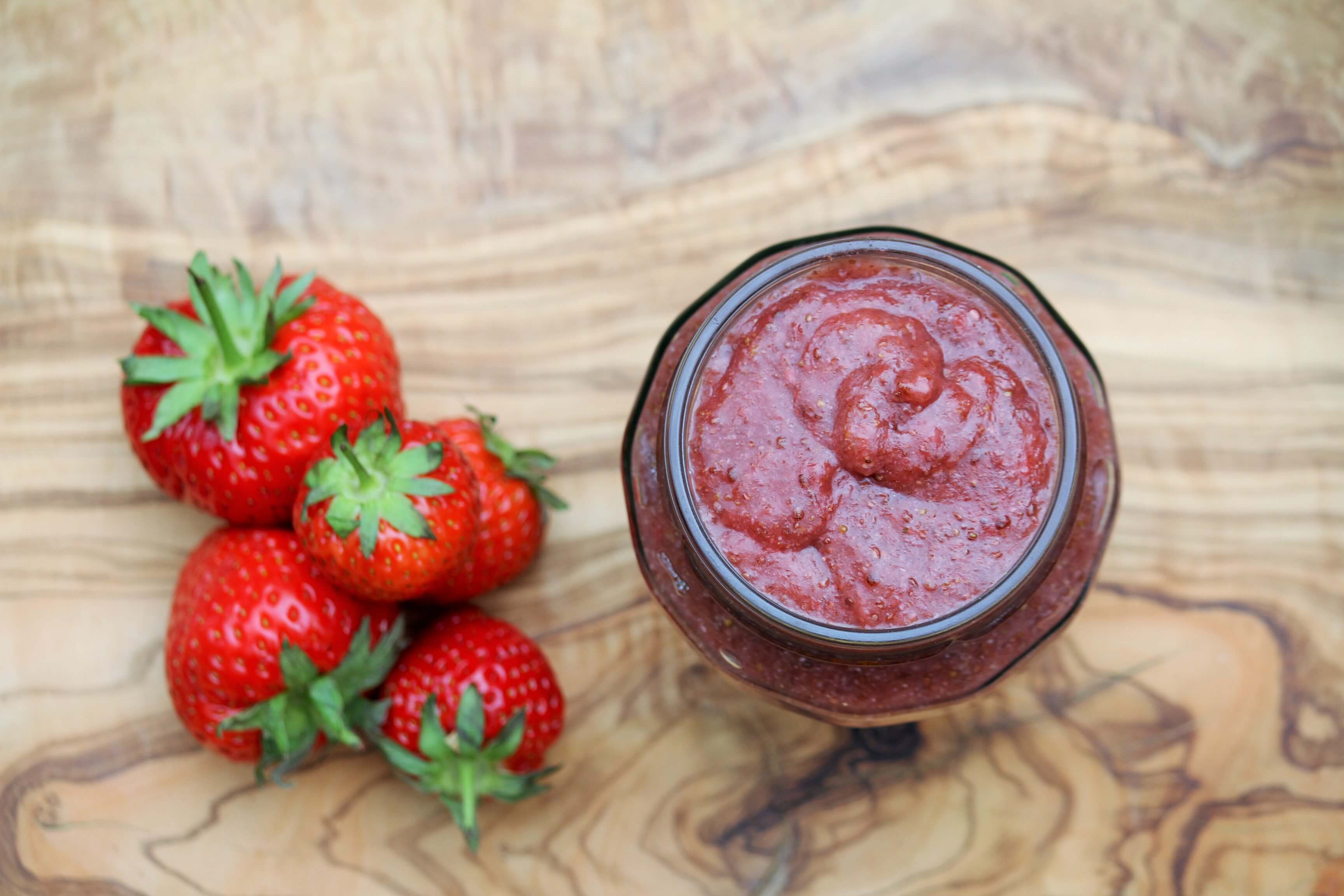 You only need three ingredients for this easy, healthy jam: strawberries, chia seeds and a sweetener of your choice. We love raw honey, but you can opt for maple syrup to keep it vegan!
Do you struggle with bloating, gas, constipation, or other digestive issues? We've created a FREE guide to healing your gut naturally. Click here to get your clean and healthy Eat Wild recipes!
Blend the ingredients, heat until bubbling and store in sterilized jars to preserve your strawberry goodness! Tip: for a chunkier jam, blend the mixture for only a few seconds. If you prefer a thinner consistency, blend for longer.
Spread onto any homemade baked goodie… or have a cheeky spoonful!
Rebecca Hughes
Strawberry Chia Seed Jam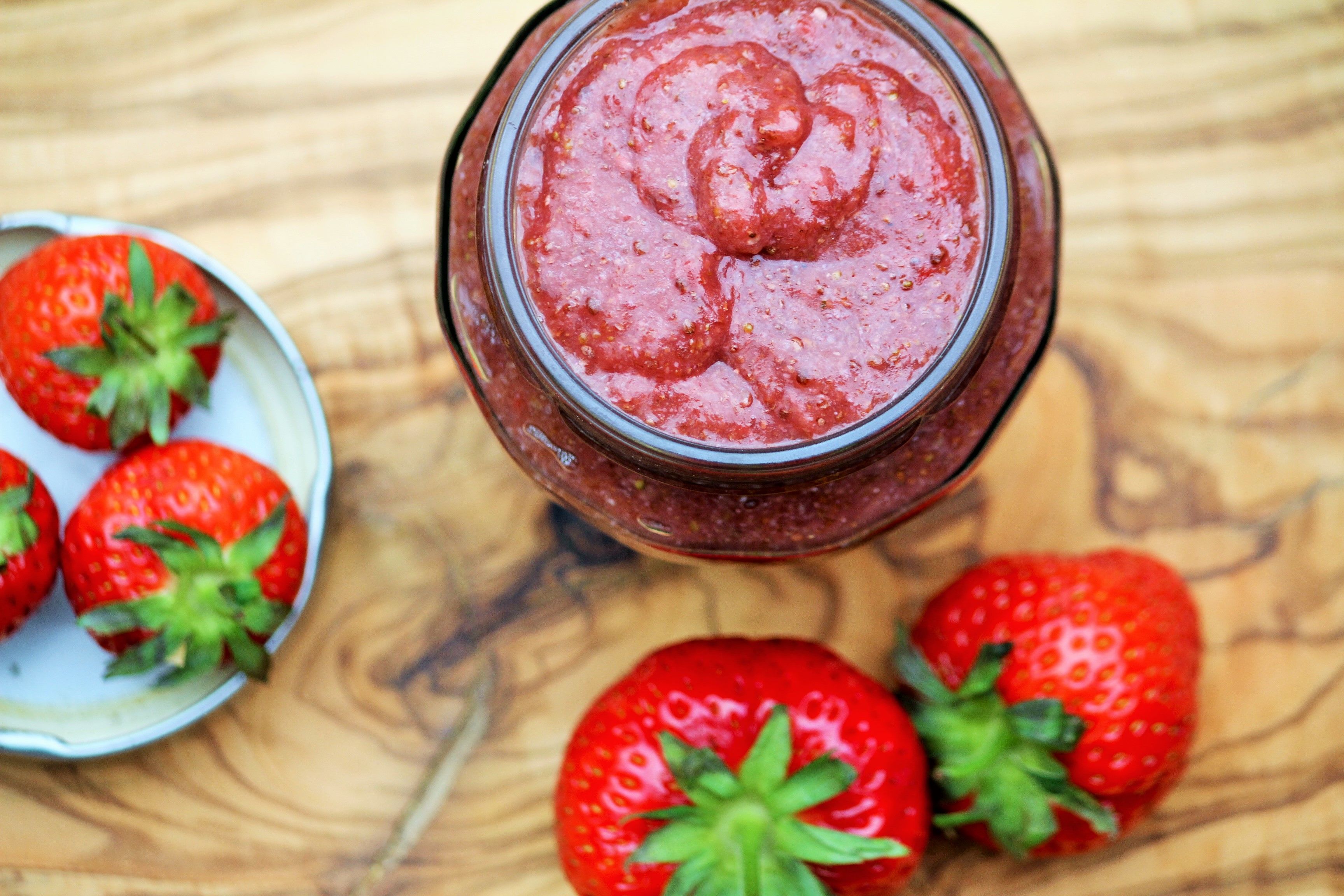 Cook Time:
10 mins
10 minutes
Prep Time:
10 mins
10 minutes
Strawberry Chia Seed Jam
This sweet strawberry puree is jam-packed with nutrients for brain health and bolstered immunity!
Ingredients
2 cups fresh strawberries, destemmed and chopped in half

2 T chia seeds

1/4 cup honey or maple syrup
Instructions
Add the strawberries, chia seeds and honey or maple syrup to a blender. Blend for no more than 1 minute to combine all of the ingredients.

Pour the jam mixture into a saucepan over medium-high heat until the jam begins to slightly bubble. Turn to a low heat and simmer until the jam begins to thicken.

Remove the pan from the heat and pour into a sterilized jar.

Leave to cool and store in the fridge. Eat it within 1 week.
Tip: Serve with Paleo bread, chocolate Paleo pancakes or banana flour raspberry muffins!
(You'll Also Love: Strawberry-Lemon Gingerbread Men Gummies)