This Valentine's Day, skip the restaurant crowds and overpriced fancy dinners. With our guide, you'll best any restaurant's V-day menu with ultra-decadent, romantic (and Paleo-friendly) recipes worthy of sharing with someone special.
From natural aphrodisiacs like figs and oysters, to intense flavors like curry, braised bacon and super dark chocolate, the fact that you cooked all of it with love will only be the cherry on top for your partner.
Valentine's Day wouldn't be complete without dessert, so we've made sure to compile recipes that blow heart-shaped boxes of candy out of the water. In fact, we've even replaced red roses with bacon-wrapped dark chocolate "roses." You're welcome.
Love Paleo Desserts? Then you'll love our FREE Paleo Dessert Cookbook.
Click here to get your FREE copy of our delicious Dessert Recipes!
Appetizers
Recipe: Paleo Ahi Tuna Salad
Difficulty: Easy
Time: 10 minutes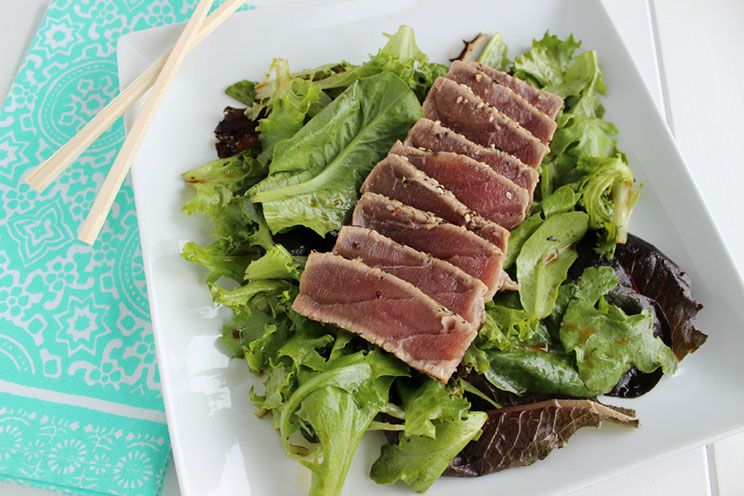 Skip the expensive surf and turf dinner out and make this seared ahi sashimi at home for your lover. Served over a bed of Wasabi and coconut amino-dressed salad, it's sure to impress.
Recipe: Red Curry Shrimp
Difficulty: Moderate
Time: 35 minutes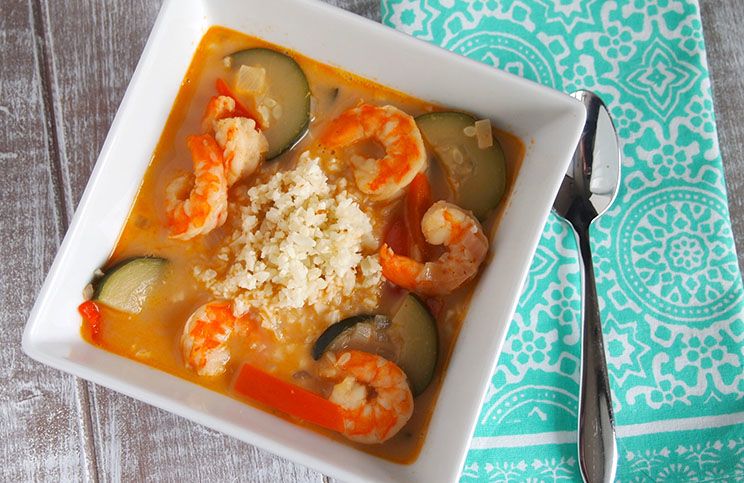 Luscious shrimp bathed in a red, sweet, and spicy curry sauce—what's sexier than that? Skip the cauliflower rice if you're serving this as an app.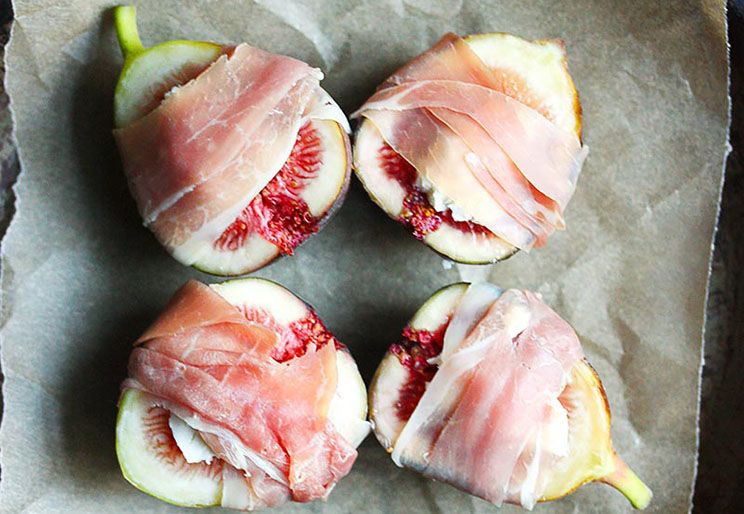 The salty-sweet pairing of prosciutto and fig makes for a simple appetizer that tastes fancier than it really is. Bonus: figs are aphrodisiacs, according to folklore.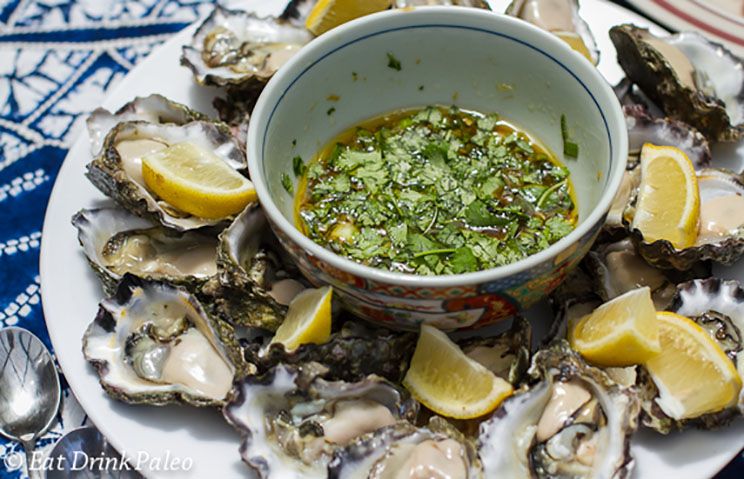 Oysters: another legendary aphrodisiac. Served with a zesty and spicy dressing full of fresh ginger, garlic, lime, sesame oil, and more, this is another appetizer that's even better than those you'd find at the overpriced restaurants.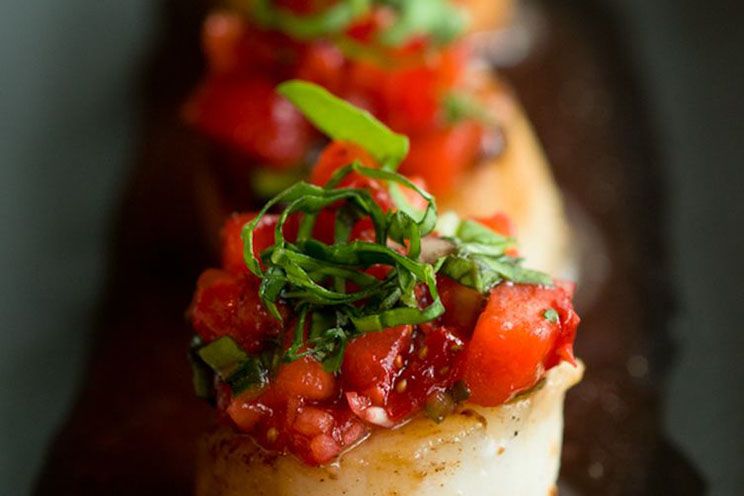 Enjoy the pairing of buttery, silky, deliciously savory caramelized scallops with a cooling and bright complement of strawberry salsa.
Sides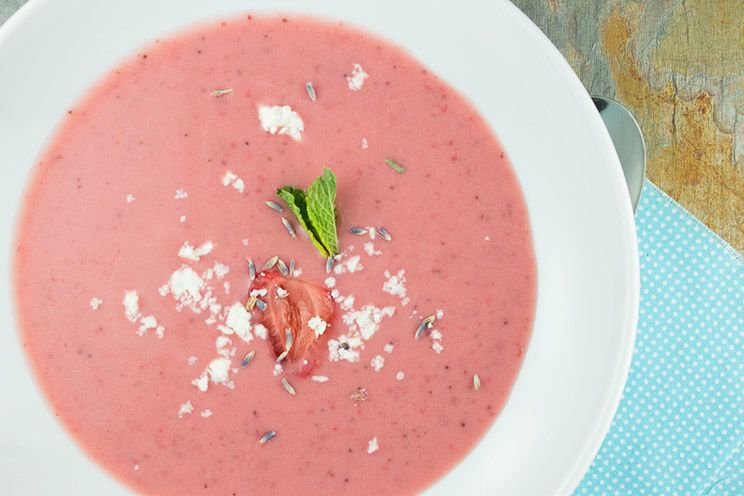 This Valentine's-pink soup makes a refreshingly floral side to any decadent meal.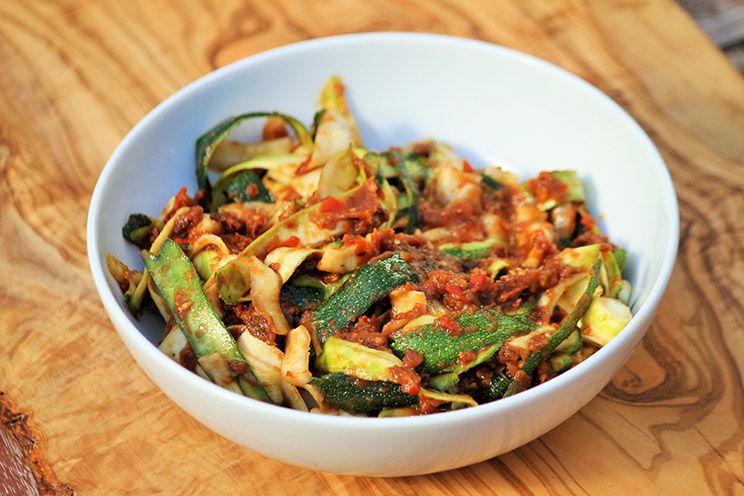 Zoodles in a bright sun-dried tomato sauce make a great Paleo alternative to the traditional Valentine's Day holdover of spaghetti in red sauce.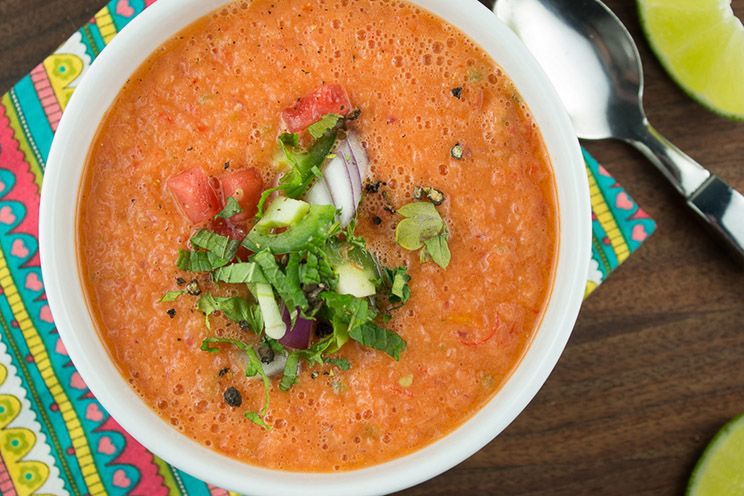 With notes of watermelon, cilantro and jalapeno, this gazpacho is another refreshing way to spice up your night.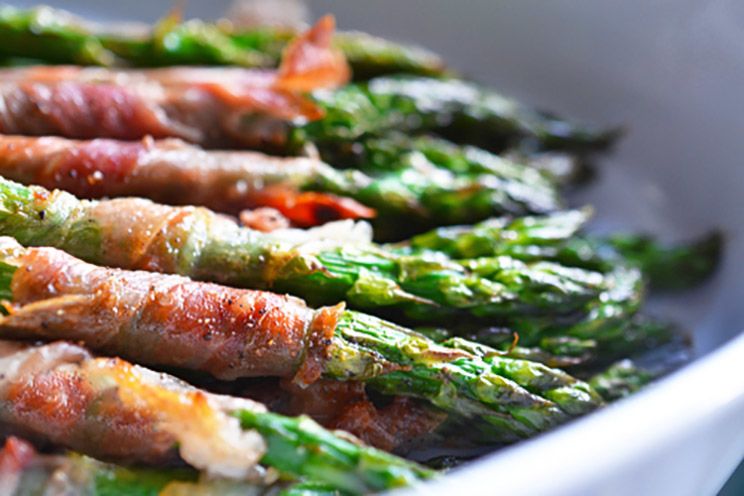 Prosciutto makes another appearance in this traditional pairing for a decadent meal.
Main Dishes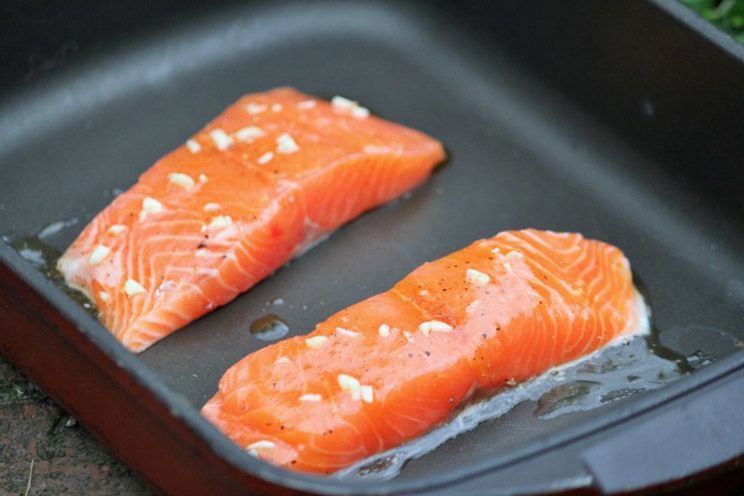 Make your sweetie this sweet honey-baked salmon with our foolproof and mega-simple recipe.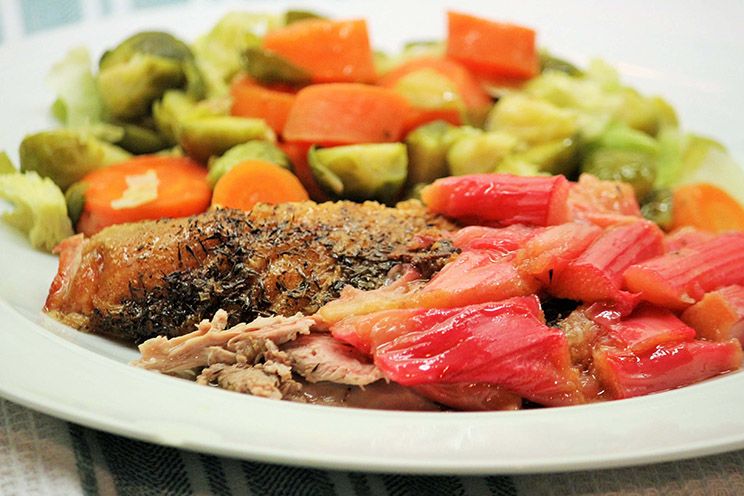 Rhubarb roasts in the juices of perfectly seasoned and crispy-skinned duck—need we say more?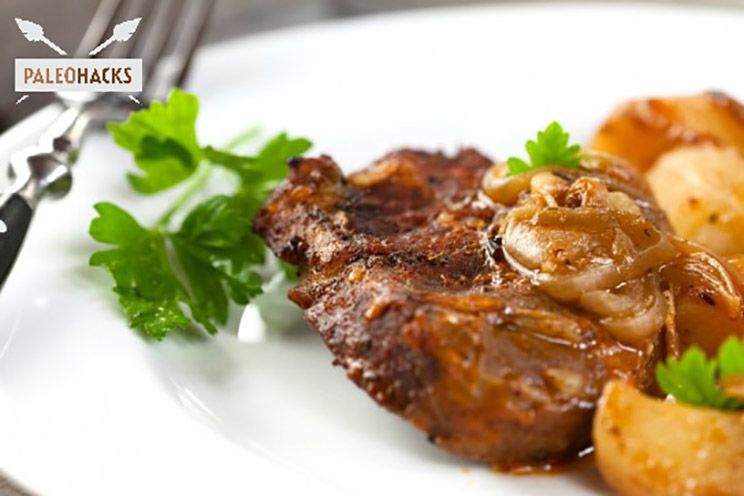 When bacon isn't decadent enough, braise it with more pork, apple, and cabbage. It's Valentine's Day, indulge a little!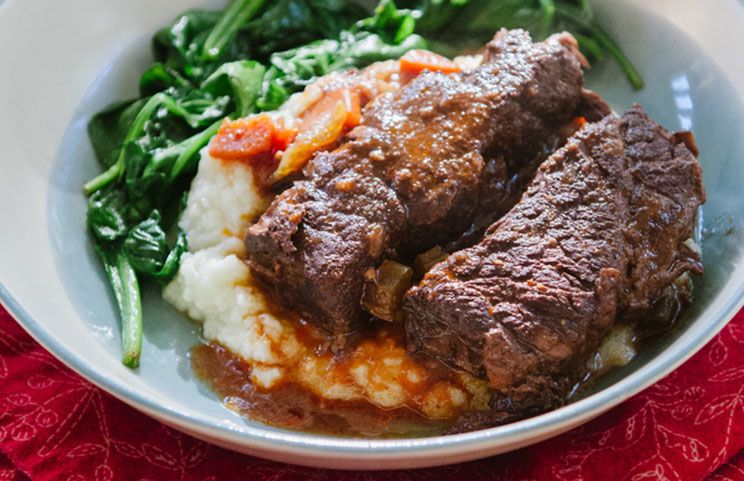 We can get behind red wine for a night—especially when the alcohol is cooked out and it results in this sexy hunk of braised short rib.
Desserts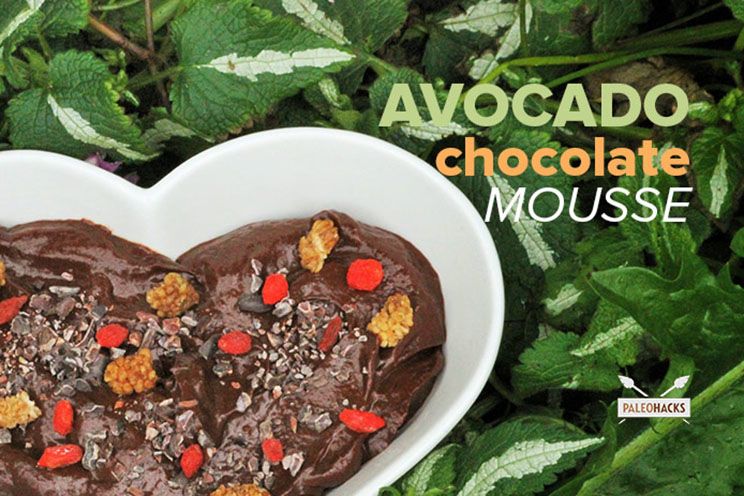 Don't worry, the deep flavor of a good cocoa powder masks the flavor of avocado, leaving you with an impossibly creamy and luscious chocolate mousse. Bonus points for serving it in a heart-shaped bowl.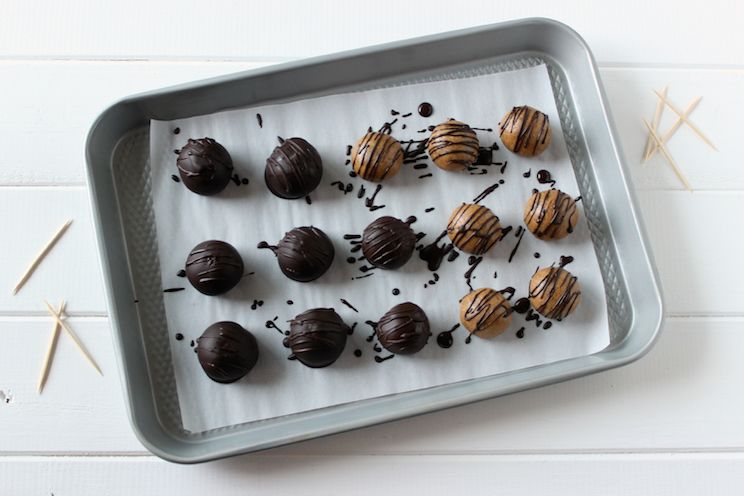 Instead of a box of cloyingly-sweet truffles, gift your Valentine these homemade truffles, made uber-rich from dark chocolate and almond butter.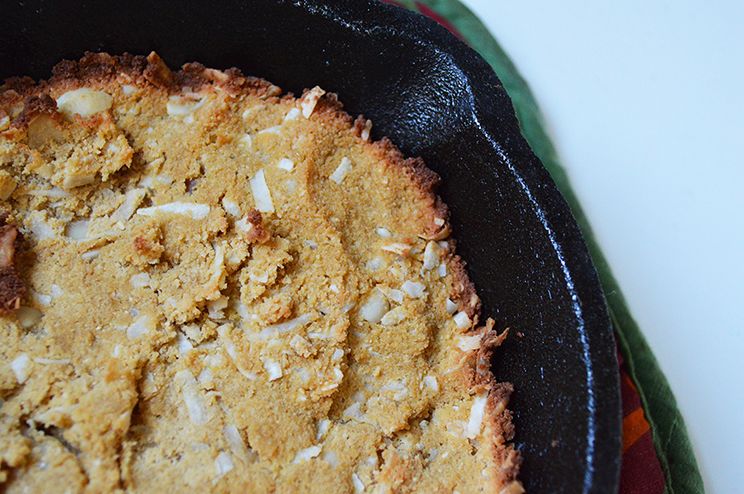 Nobody wants to deal with the crowds at that certain Pizookie-serving restaurant. Make this Paleo version at home. The mini cast iron skillet makes a cookie the ideal size for sharing!
Recipe: Rhubarb Sorbet
Difficulty: Easy
Time: 20 minutes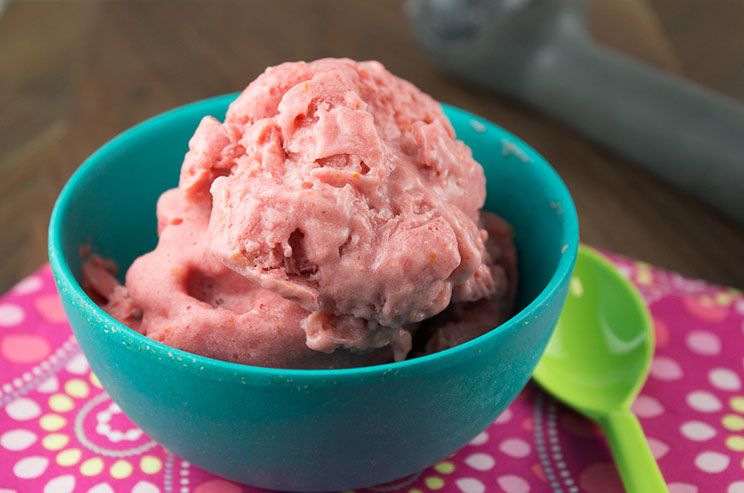 This light and refreshing sorbet is bright pink and makes a perfect palate cleanser after a heavy meal.
Recipe: Queen of Hearts Tart
Difficulty: Moderate
Time: 4 hours, 30 minutes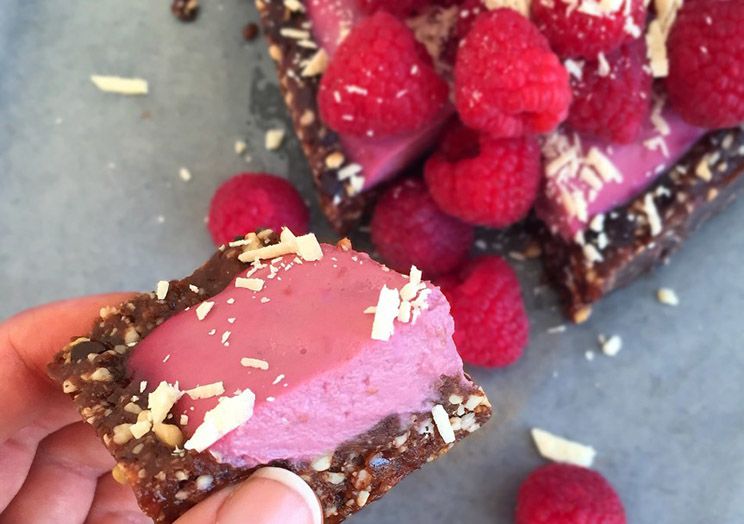 If you're really looking to thrill your special someone, make these epic heart-shaped raspberry and chocolate tarts.
Recipe: Chocolate Bacon Roses
Difficulty: Moderate
Time: 1 hours, 30 minutes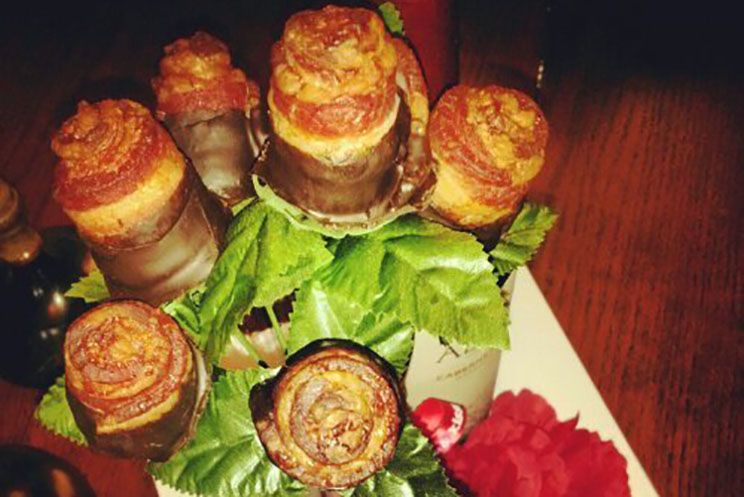 If red roses are just too cliché for you, you can wrap dark chocolate in "petals" of bacon. We'd rather get these over flowers any day.