Sweet red fruit and fragrant purple flowers are a pair made in heaven in this chilled strawberry lavender soup!
Strawberries are one of those fruits that you can get all year long in most parts of the country, but taste best during the early summer. Sweet, succulent, and full of flavor, these red gems are used in everything from fruit salads to smoothies. While these are all good ways to use them up, sometimes we want a recipe that lets the sweet berries shine in a new way.
That's where this chilled strawberry soup comes in. Accented with lavender and shallots, it's a savory soup with a sweet twist. The dish is simple to prepare and sure to impress dinner guests.
Trying to figure out exactly what to eat on Paleo? Look no further than our FREE 21 Day Paleo Meal Plan Click here to get your copy!
Amy Hunter
Chilled Strawberry Lavender Soup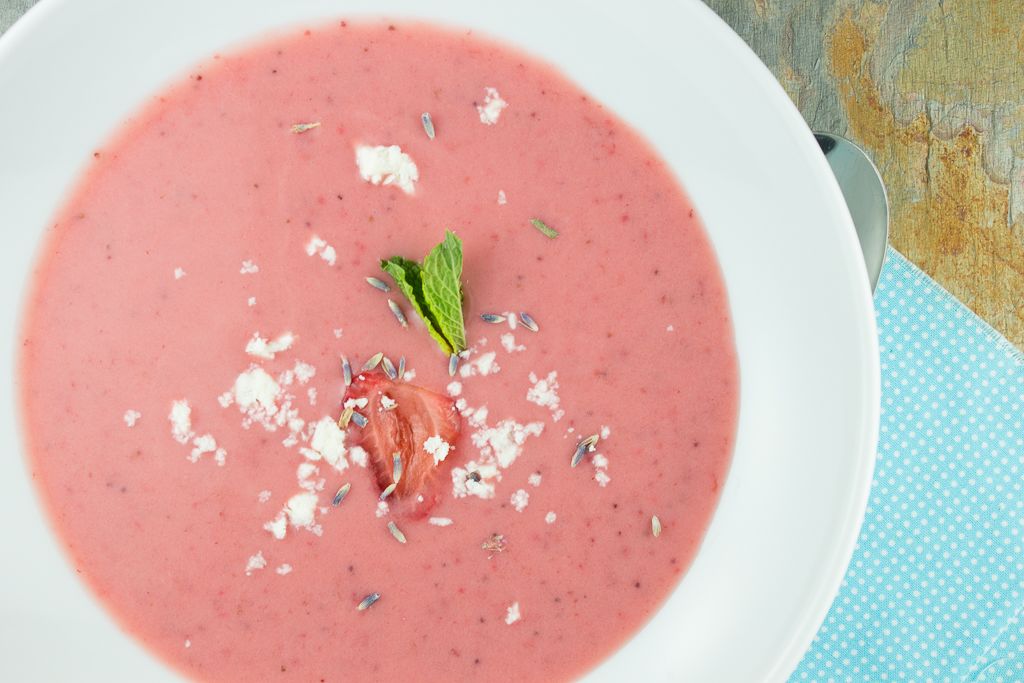 Chilled Strawberry Lavender Soup
Ingredients
1 pint fresh strawberries, hulled and rough chopped

1 shallot, peeled and rough chopped

1 clove garlic, minced

Juice of 1 lemon

3 cups water or vegetable broth

1/2 cup coconut milk

1/2 t dried culinary lavender

Sea salt and fresh ground pepper, to taste
How To Make It:
1. Put all of the ingredients, except for the salt and pepper, in a blender. Blend until smooth.
2. Season with salt and pepper and refrigerate for 6-8 hours or overnight.
3. Serve chilled.