It's that time of year again when love is in the air, and what better to accompany it than the sweet, sweet smell of some delectable Paleo Valentine's Day desserts for you and your significant other?
We've rounded up a couple of tasty treats that are sure to get your lover's taste buds tingling.
You'll find a "Neapolitan" theme here with flavors of chocolate, vanilla, and strawberry, so regardless of what you and your loved one are into, you're sure to get a kick out of one of these rambunctious recipes!
Love Paleo Desserts? Then you'll love our FREE Paleo Dessert Cookbook.
Click here to get your FREE copy of our delicious Dessert Recipes!
So, there is always the reliable chocolate covered strawberries, but let's dive into these three mouth-watering Paleo Valentine's Day desserts!
Rebecca Maclary
Chocolate Coconut Truffles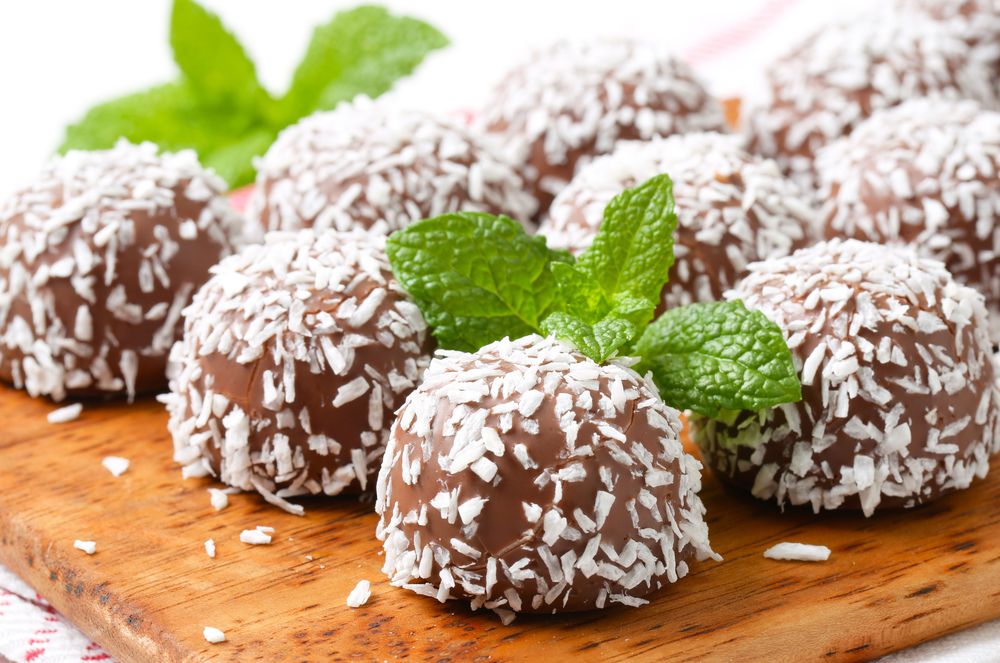 Prep Time:
10 mins
10 minutes
Chocolate Coconut Truffles
The real magic with this recipe lies in allowing them to thaw slightly before serving. You'll be left with a truly unbelievable taste and texture experience that you'll struggle not to gobble up in a single mouthful!
Ingredients
1/2 cup coconut butter

1 T unsweetened coconut flakes

1 T organic, cold-pressed coconut oil

1/2 t raw honey

3 T cocoa powder
Instructions
Using a double boiler, if you have one, melt the coconut butter until it is fairly runny and can be easily mixed with a fork.

Thoroughly mix together everything except for the coconut oil.

Take an ice cube tray or ice moulds and pour around ¼ teaspoon of the coconut oil into around half a dozen of the moulds.

Carefully spoon the truffle mixture into each of the moulds before freezing for 4-6 hours, or until firmly set.

Allow to thaw for 20 minutes or so, salivate, and then serve!
Rebecca Maclary
Vanilla Heart-Shaped Cupcakes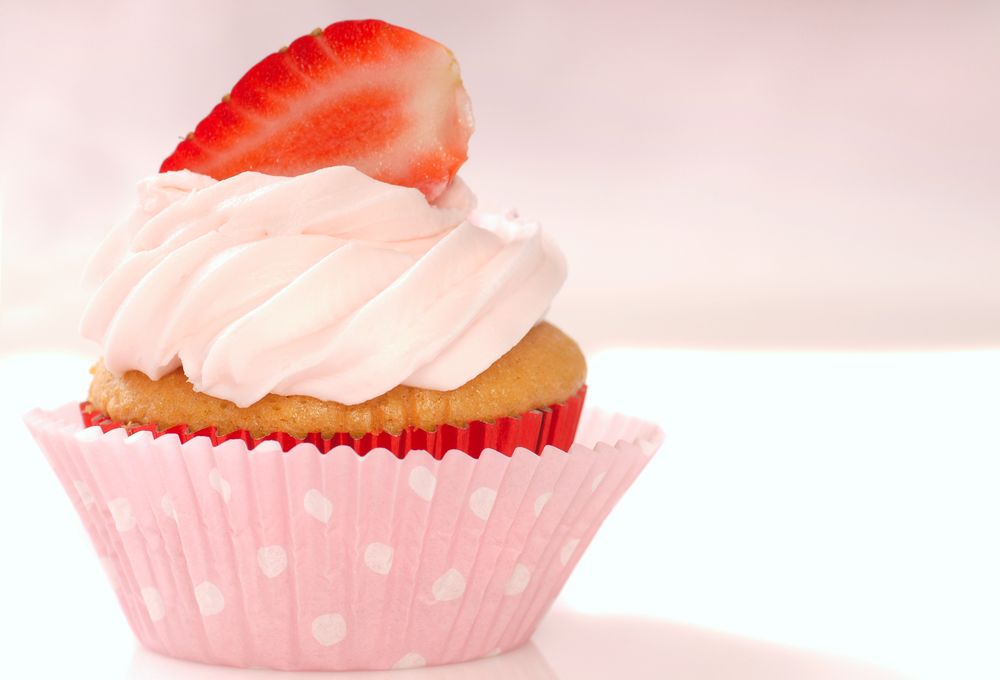 Cook Time:
45 mins
45 minutes
Prep Time:
15 mins
15 minutes
Vanilla Heart-Shaped Cupcakes
As soon as we saw this recipe on Primally Inspired, we knew it was a winner. Just wait until you see the look on your partner's face when they take their first bite and experience the strawberry surprise waiting inside!
Ingredients
4 eggs

1/4 cup coconut oil or butter, melted

1/2 cup coconut flour

12 strawberries, cut into a V-shape, plus more for decorating

1 cup of almond milk or other non-dairy milk

1/3 cup pure raw honey

1.5 T pure vanilla extract

1 t baking soda

1/4 t salt

For the icing:

1 can coconut milk (refrigerate overnight and then separate the cream and water)

½ cup organic, cold-pressed coconut oil

1 ½ cups dark chocolate
Instructions
Pre-heat your oven to 350 degrees and then thoroughly mix the coconut water, coconut oil, eggs, honey, and vanilla extract together.

Mix in the dry ingredients until well mixed and allow to sit for a couple of minutes so that the coconut flour can fully absorb the moisture.

Pour the cupcake mixture into a lined tray, place in your oven, and allow to bake for 20-25 minutes, or until the tops are beginning to turn golden in color.

The idea with cutting the strawberries into a V-shape is that when you bite into the cupcakes, you'll see a charming little love heart in the center. Once the cupcakes have cooled, cut a small hole in the top so that you can stuff a single strawberry into each one.

Cover the holes of each cupcake and let's move on to the icing!

Using a double boiler, if you have one, melt your chocolate together with the coconut oil and vanilla extract. Once the yummy mixture has melted together, remove from the heat and then place it in the refrigerator for 10-20 minutes until it begins to thicken, not harden.

You can use this time to whip up your coconut cream until you see peaks beginning to form.

Mix the choco-coconut mixture and coconut cream together and whip for another 5 minutes or so, and it should be ready for you to spread on top of your cupcakes!
Rebecca Maclary
Strawberry Ice Cream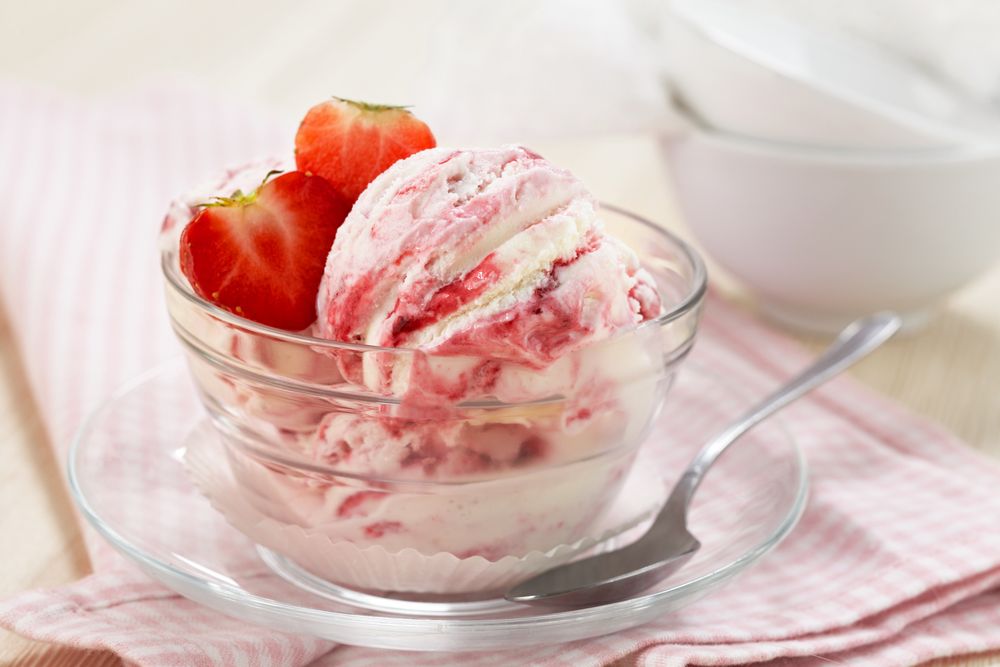 Cook Time:
20 mins
20 minutes
Prep Time:
10 mins
10 minutes
Strawberry Ice Cream
You only need four ingredients to bring this creamy and berry bursting Paleo ice cream together!
Ingredients
1 can coconut milk

1 cup fresh strawberries, quartered

3 tablespoons raw honey

2 teaspoon vanilla or 1 teaspoon vanilla extract
Instructions
Thoroughly mix together the coconut milk, honey, and vanilla over a low-to-medium heat, and then pour into a small bowl before placing in the freezer for two hours.

Heat the strawberries in a small saucepan until they begin to simmer, and then keep them cooking on a low heat until they essentially begin to "stew," reducing to a pulp. Once you are happy with the consistency, place them in the refrigerator.

After a couple of hours, mix the "stewed" strawberries with the coconut milk mixture and prepare in your ice cream maker as per the standard instructions.

Voila! Perfectly Paleo ice cream to use on its own or as an accompaniment to the above treats!

(You'll Also Love: 12 Pinterest-Worthy Mother's Day Desserts)