Miss bread rolls on Paleo? Fortunately, it's easy to make grain-free dinner rolls. All you need is a few ingredients, a muffin pan, and a mixing bowl!
These simple paleo dinner rolls have a light and soft texture that will please the pickiest of guests.
Not only are these rolls grain and gluten-free, they're also nut-free and yeast-free, so those with allergies can enjoy warm bread with their turkey and cranberries. You can jazz up these paleo dinner rolls by sprinkling them with poppy seeds or sesame seeds before baking.
Love Coconut Flour Recipes? Then you'll love our FREE Coconut Flour Recipes.
Click here to get your FREE copy of our delicious Coconut Flour Recipes!
If you can eat small amounts of full-fat dairy, I highly recommend serving these paleo dinner rolls with softened grass-fed butter or ghee. If you can't eat butter, not to worry: serve them with homemade fruit-sweetened jams, with coconut butter, or use the rolls to mop up gravy from tender roasted meat.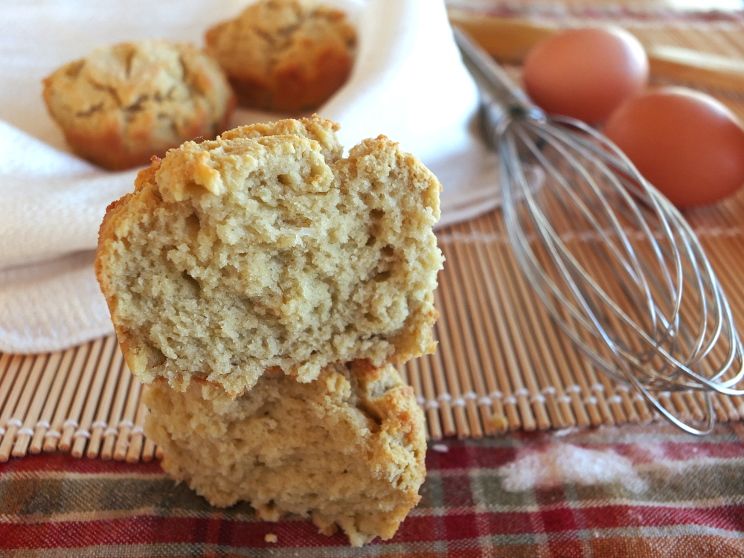 If you form these into balls and bake them on a baking sheet rather than in a muffin pan, they spread out nicely and become soft, fluffy hamburger buns that are perfect for your next tailgate party! You can also use the buns for sandwiches throughout the week (just bake them in a loaf pan, instead of a muffin pan).
Heather Resler
Freshly Baked Paleo Dinner Rolls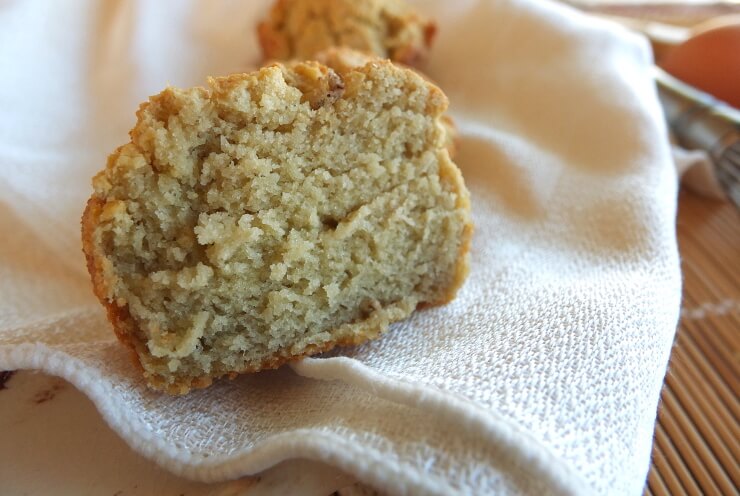 Cook Time:
20 mins
20 minutes
Prep Time:
10 mins
10 minutes
Freshly Baked Paleo Dinner Rolls
Miss bread rolls on Paleo? Fortunately, a grain-free roll is surprisingly easy to make; it only takes a few ingredients, a muffin pan, and one mixing bowl.
Ingredients
4 eggs

1/3 cup coconut oil, melted

1 T maple syrup or honey

1 T apple cider vinegar

3/4 cup tapioca starch

1/3 cup plus 2 T coconut flour

1 t baking soda

1/4 t salt
Instructions
Preheat oven to 375°F.

Grease a standard-sized muffin pan with a bit of coconut oil.

In a mixing bowl, whisk the eggs, coconut oil, maple syrup, and apple cider vinegar.

Stir in the tapioca starch, coconut flour, baking soda, and salt. Mix well and let sit a minute to firm up.

Scoop evenly into 6 muffin cups.

Bake for 15-20 minutes, or until a toothpick inserted in the center of a roll comes out clean.
Looking for Paleo ingredients? Here are a few we'd recommend:
Cold pressed coconut oil (Viva Naturals)
Maple syrup (Hidden Springs Maple)
Raw honey (Bee Farms)
Apple Cider Vinegar (Bragg)
Coconut flour (Nutiva)

(You'll Also Love: 25 Ways to Make Paleo Bread)