Need a few Paleo-friendly gift ideas? We put together our favorite finds in this gift guide for everyone on your list – from the foodie to the fitness guru. You might even be tempted to double up and keep some of these goodies for yourself!
Whether you're shopping for Paleo friends and family or looking for healthy, unique gifts, we've got you covered in this holistic gift guide. Nab some decadent cocoa nib cookies for your chocoholic aunt or a super sleek purifier for the wine lovers in your life. There's something for everyone here!
The best part: this gift guide is hand-selected from companies that lovingly make their products to ensure a happy and healthy lifestyle.
For Paleo Foodies
1. Camel Milk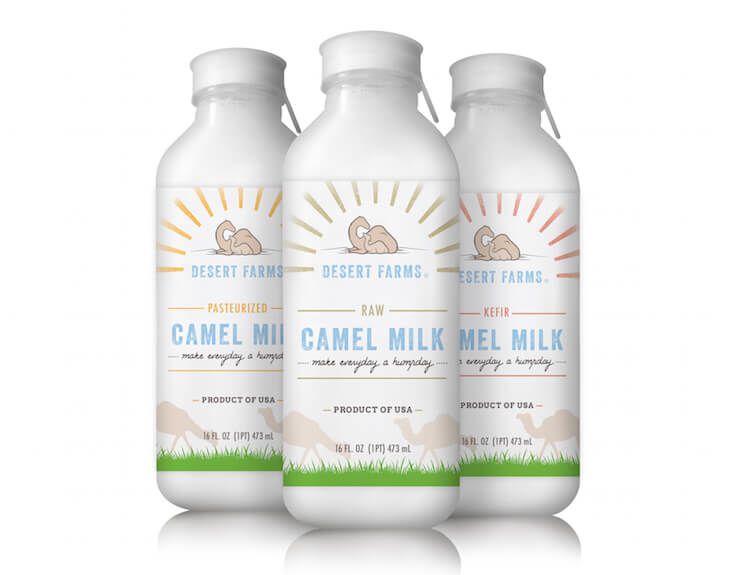 For foodie friends looking for a healthy, 100% Paleo-friendly alternative to cow's milk, we've got you covered. Camel milk packs an addictively tangy taste, plus reduces allergies, boosts immunity and can even help prevent fatty liver disease and diabetes. Buy the milk fresh, frozen or powdered, and then point your recipients towards this decadent camel milk ice cream cake for a decadent recipe!
FIND IT HERE: Desert Farms | Camel Milk
2. Organic Extra Virgin Olive Oil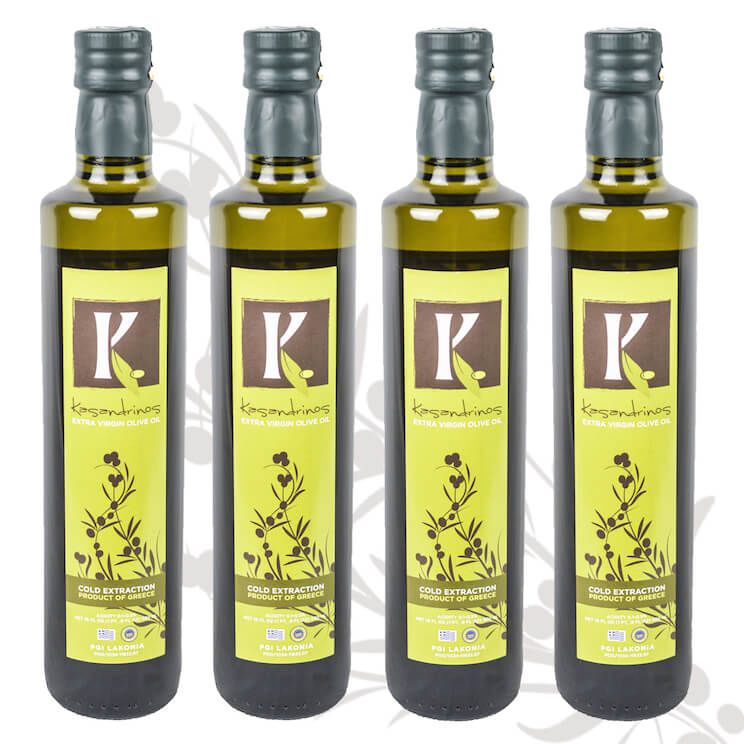 That extra discerning chef in your life will love this quality olive oil, made from hand-picked olives only from Laconia, Greece. Every bottle is given in-depth analysis to ensure freshness, so expect every salad dressing to taste above par next time you're invited for dinner.
FIND IT HERE: Kasandrinos | Organic Extra Virgin Olive Oil
3. Fancy, Grain-Free UnGranola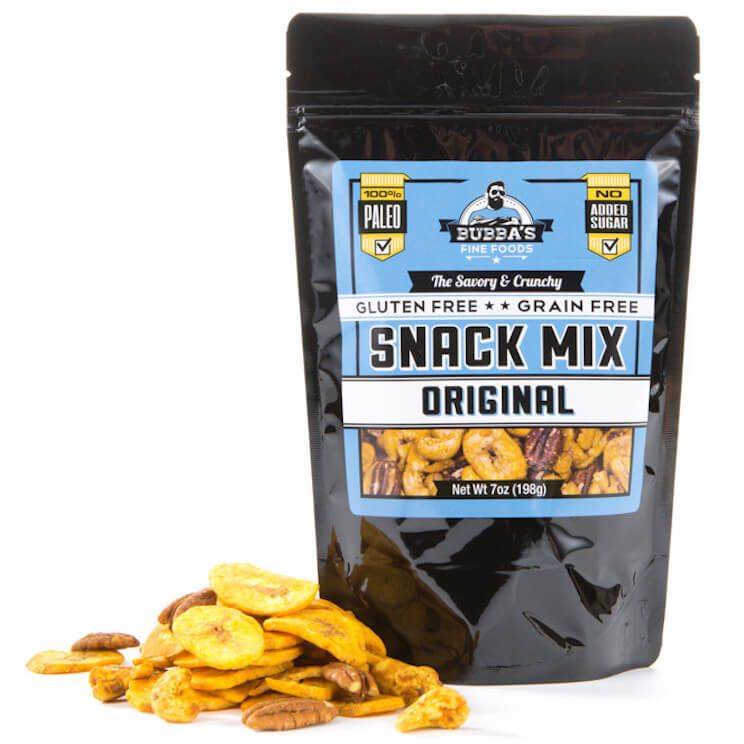 While it's easy to whip up Paleo snacks, it's also nice to just grab and go when you're in a hurry. Gift this variety pack of granola-like snacks made from banana chips, cashews, pecans and other all-natural, carefully selected ingredients. This variety pack has sweet flavors like chocolate and cinnamon apple, plus chipotle honey BBQ mix for savory palates.
FIND IT HERE: Bubba's Fine Foods | Snack Mix & UnGranola
4. Savory, All-Natural Beef Jerky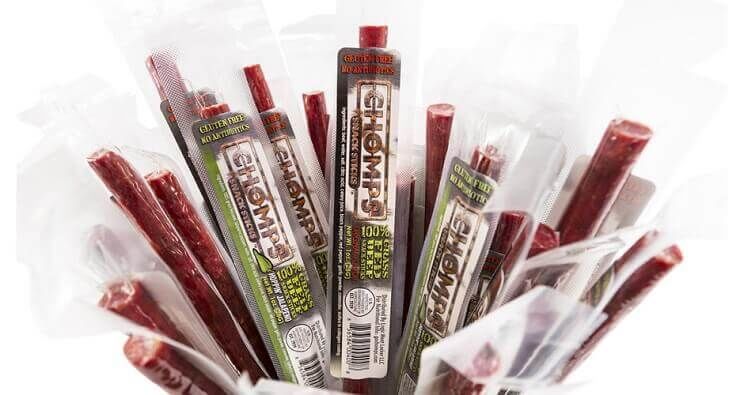 Every meat lover knows that all-natural, nitrate-free cured beef jerky is hard to come by. Luckily, Chomps delivers with these protein-filled jerky sticks – every single flavor is made from 100% grass-fed beef from New Zealand. Buy them for your Whole30 friends, your pals with kids (they're great additions to any lunchbox), or fitness friends looking for healthy, post-workout fuel.
Tip: Point them towards this One Pan Paleo Jerky Nachos recipe and they'll love you forever.
FIND IT HERE: Chomps | Beef Jerky Snack Sticks
5. Meat + Veggie Bars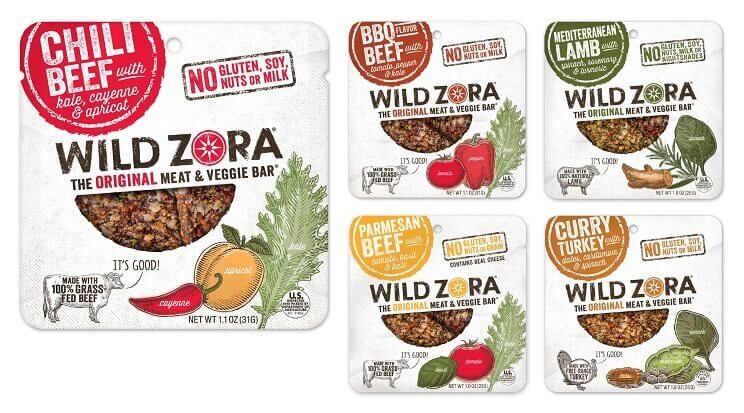 Your prayers have been answered: there are protein bars on the market that are actually made from real meat and veggies! Like a cross between beef jerky and energy bars, each flavor is made from pasture-raised, grass-fed animals and garden-grown veggies. Introduce your favorite people to these meat bars, and they'll never buy another meatless meal replacement again.
P.S. Our personal favorite is the BBQ beef with kale and tomato.
FIND IT HERE: Wild Zora | Meat Bars
For Chocoholics
6. Chocolate & Caramel Spreads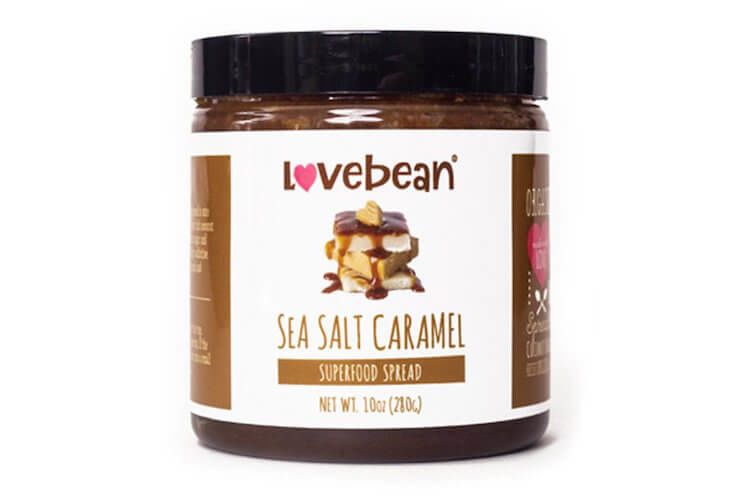 Everyone loves chocolate, and if you're going to gift some, it might as well be the best quality you can find. These thick and creamy spreads are made entirely from high-grade, organic ingredients like low-glycemic coconut nectar and virgin coconut oil. Pour flavors like sea salt caramel and roasted hazelnut all over ice cream, sliced apples or trail mix!
FIND IT HERE: LoveBean | Chocolate & Caramel Spreads
7. Flourless Cocoa Nib Cookies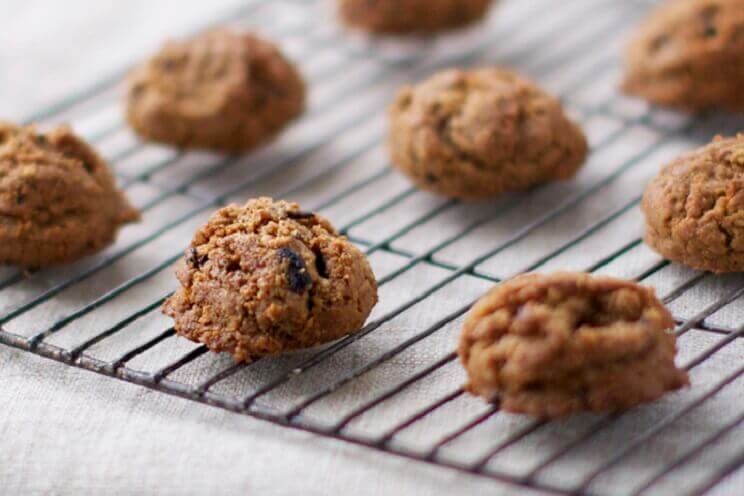 Forget plain chocolate chip cookies – these protein-filled cocoa nib sweet treats will win over any sweet-toothed foodie. Made with only seven real-food ingredients and no added sweetener, you can safely gift these cookies to your pals with diabetes. As a diabetic herself, the creator of Keep It Real Food Co. designed these cookies specially to minimize blood sugar spikes. A plus for everyone.
FIND IT HERE: Keep It Real Food Co. | Flourless Cocoa Nib Cookies
8. Single Origin Dark Chocolate Bars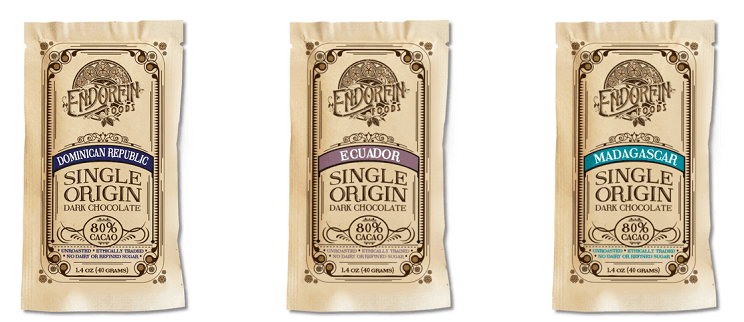 There are chocolate bars, and then there are dark chocolate bars that bring home flavors from around the world. With only two ingredients in each chocolate bar – cacao and coconut sugar – your discerning, chocolate-loving friends will savor the cacao harvested from the Dominican Republic, Ecuador or Madagascar. Plus, each bar is 80% cacao, so you can reap all those awesome health benefits from the antioxidants.
FIND IT HERE: Endorfin Foods | Single Origin Dark Chocolate Bars
For Coffee and Wine Lovers
9. Wine Purifier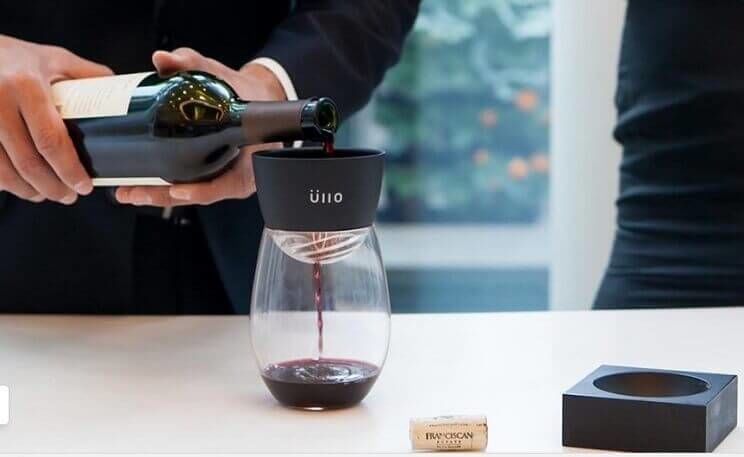 It is so hard to find sulfite-free wine, and the truth is that the ones you can find usually don't taste very good (yikes). Fortunately, it's possible to filter out the sulfites, sediments and other impurities from your favorite vinos in the comfort of your home. This gift is a must-have for any sulfite-sensitive wine lovers in your life.
FIND IT HERE: Üllo | Wine Purifier
10. Custom Coffee Delivery Service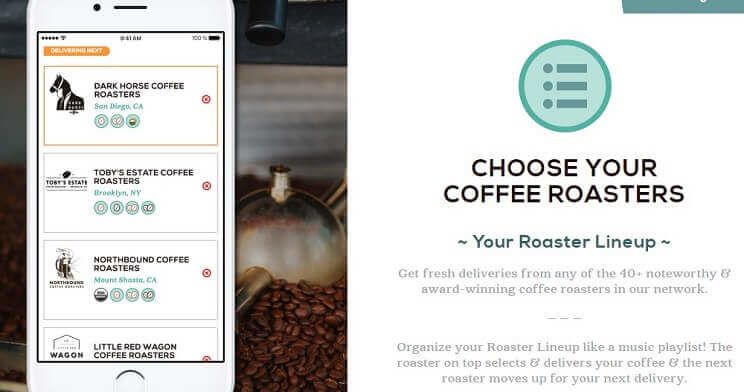 Stay Roasted is the home delivery service for coffee lovers. You choose your favorite coffee roasters, styles and roast levels (like single origin darks) and get hand-selected bags of java at the peak of their freshness. Get your coffee-loving friends a gift card so they can choose their own custom plans – that is, unless you know them really, really well.
FIND IT HERE: Stay Roasted | Coffee Service Gift Card
For Those Who Need a Little Pampering
11. Epsom Salts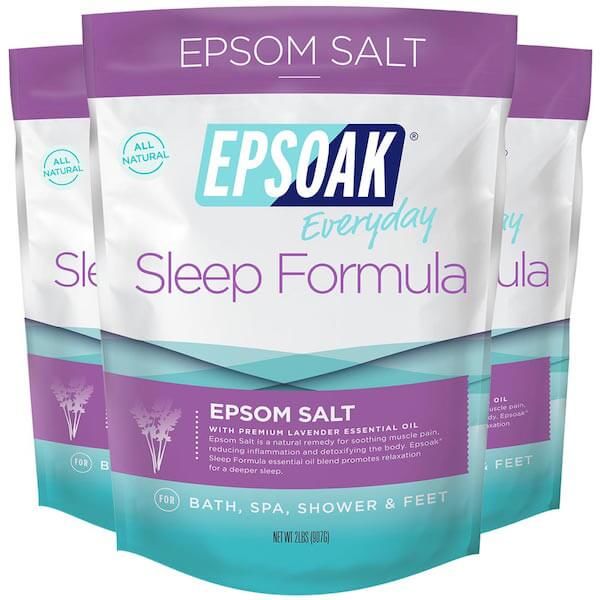 Got a friend who can use can use some mental TLC or needs relief after hitting the gym too hard? Epsom salt baths can help relieve stress, lessen pain and inflammation, and even improve blood sugar control. The San Francisco Salt Company has an Epsom salt specially formulated for every need, from Muscle Soak for aching athletes to a lavender-infused Sleep Formula for insomniacs.
FIND IT HERE: San Francisco Salt Co. | Epsom Salts
12. Paleo Shampoo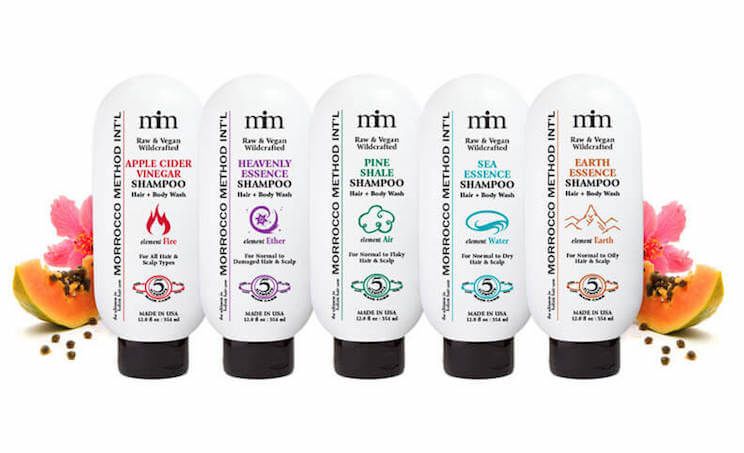 With a different shampoo corresponding to each of the five elements, this sulfite-free lineup of hair care products works together to restore luster, shine and thickness to your locks. For best results, Morrocco Method suggests using the Lunar Hair Chart to find the best times to use these raw shampoos.
FIND IT HERE: Morrocco Method | Paleo Shampoo
13. Pit Paste Deodorant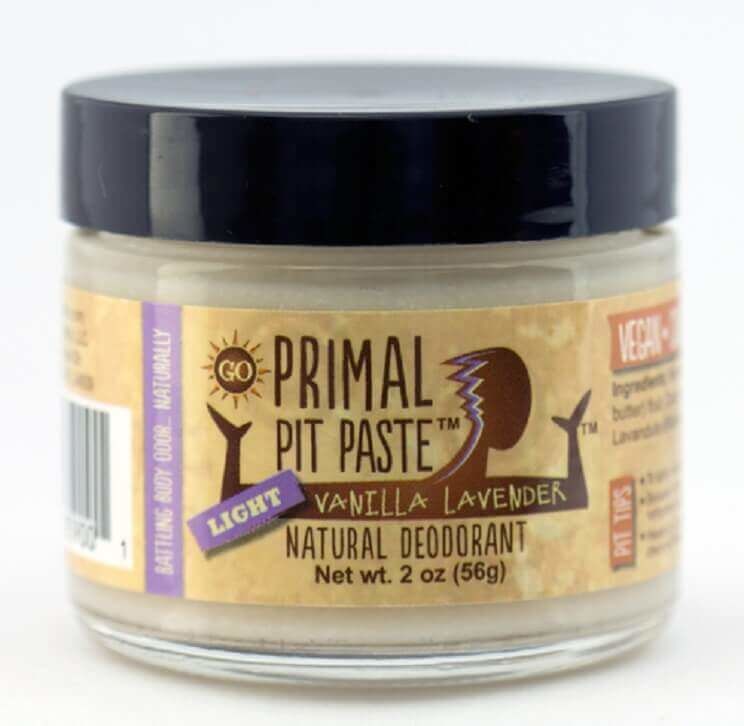 For your pals with sensitive skin, give the gift of an all-natural deodorant. With refreshing scents like coconut lime and jasmine, these pit pastes come in three different strengths to match anyone's unique body chemistry. Try the $2 mini sticks as fun stocking stuffers!
FIND IT HERE: Primal Pit Paste | Pit Paste Deodorant
For Health Nuts
14. Propolis Spray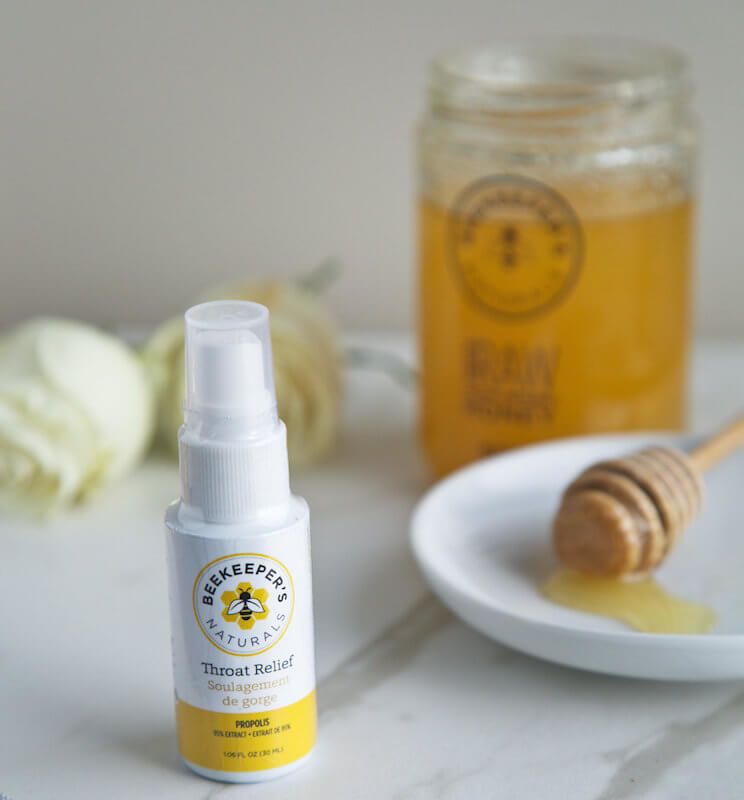 For people who suffer from sore throat, congestion or inflammation, especially around the holidays, this sweet spray could change their lives. What is propolis, you ask? Think of it as the immune system of the entire beehive. As a bonus, this powerful healing spray tastes like honey!
FIND IT HERE: Beekeeper's Naturals | Propolis Spray
15. AO+ Mist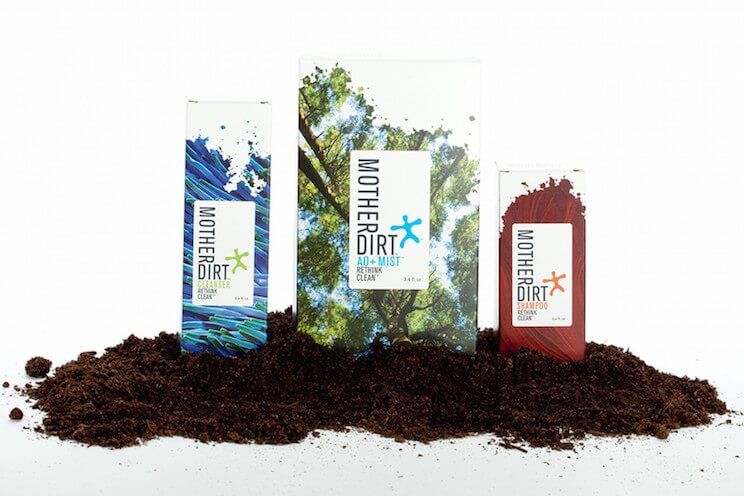 Most hand sanitizers and other overly sterilizing products on the market can wipe out our supply of beneficial bacteria for healthy immune systems. Luckily, a little healthy dirt can turn things around. This AO+ Mist can be sprayed anywhere on the body, especially areas that tend to sweat, to restore the depleted skin biome. Your friends with sensitive or dry skin can expect softer, suppler skin!
FIND IT HERE: Mother Dirt | AO+ Mist
For Gym Rats
16. Healthy, Pre-Workout Fuel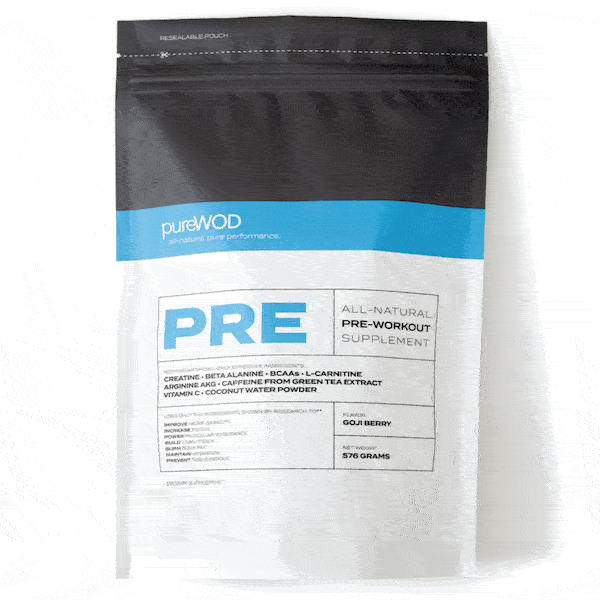 Got a gym-addicted pal? They'll be forever grateful for this all-natural, pre-workout formula. Green tea brings a steady flow of energy, coconut water delivers hydration, and liberal amounts of BCAA and creatine help with endurance – ideal for high intensity workouts like CrossFit. Pro tip: follow up your workout with PureWOD's recovery powder made from organic sweet potatoes and add it to baked goods like muffins, cookies and Paleo bread!
FIND IT HERE: PureWOD | Pre-Workout Supplement
17. A Quality Foam Roller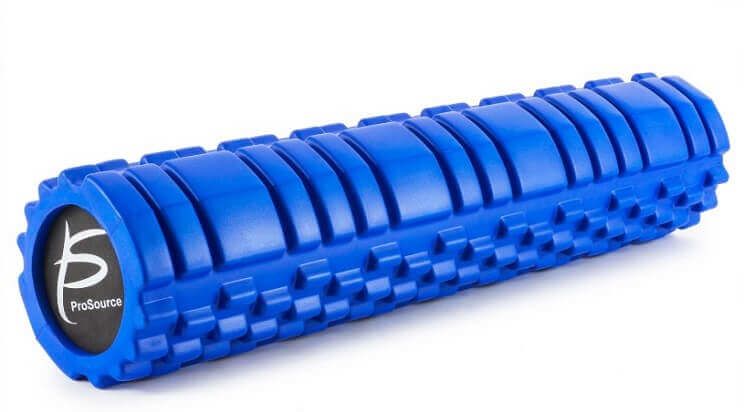 If you've never used foam rollers before, you're missing out. This hurt-so-good muscle therapy can relieve tight muscles better than a deep-tissue massage from your favorite spa. Snag a top-notch sports medicine roller for the pal who makes the gym a second home. For an easy guide on how to use your foam roller for loosening tight hips, glutes and calves, check out this post.
FIND IT HERE: ProSource | Foam Rollers


(Read This Next: 4 Easy, Natural Homemade Face Mask Recipes)