If you're thinking this article must be about how to survive a trek across the Mojave with nothing but a grunting (albeit friendly) camel, you're in the exact same place that my mind went to when I first heard about people consuming this exotic camel milk.
While we may quizzically gape at farmers milking anything other than the standard dairy cow or goat, camel milk is anything but exotic to traditional Arab and North African cultures.When you think about it, it makes sense that it'd be consumed by nomadic people: What better animal to roam the desert with, since camels can survive with very little sustenance? However, it's also still a staple in Arabic households, due to its myriad of benefits.
[tweet_quote] Camel milk contains protein, vitamin B1, potassium and calcium.[/tweet_quote]
Aside from containing the same nutritive properties as colostrum, camel milk is also a good source of protein, essential fatty acids, vitamin B1, potassium, phosphorus, and calcium. But the benefits hardly stop there. This smooth, silky, ancient milk differs from regular dairy milk in several beneficial ways—from simply being easier to digest to improving autism, diabetes, and the immune system.
7 Health Benefits of Camel Milk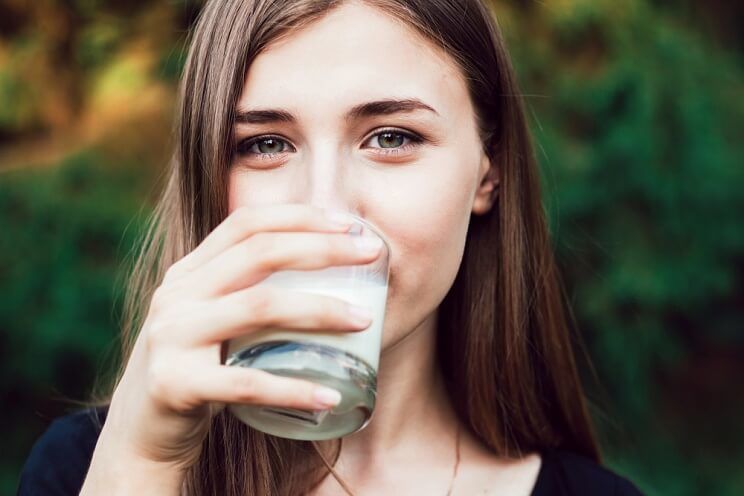 To discover the secrets hidden in this special beverage, journey on.
1. Helps Prevent Diabetes
Traditionally, camel milk has been used in the Middle East to treat, prevent, and control diabetes. Research is now starting to reveal the wisdom in this tradition. Camel milk reduces insulin requirements in patients, while also improving glucose tolerance (1).
Although the mechanism behind this effect still stumps scientists, several possibilities are thought to be the cause. They include special properties inherent to the insulin in camel milk, which make "absorption into circulation easier than insulin from other sources." Camel insulin is encapsulated in nano lipid (i.e., fat) vesicles, which makes their journey through the stomach into circulation easier (2). [tweet_quote] Camel milk can help control diabetes by improving glucose tolerance.[/tweet_quote]
While studies indeed suggest that this folk remedy has diabetes-controlling properties, anecdotal research also supports the claim. There is no prevalence of diabetes in populations that drink camel milk. Also, Arab diets have changed significantly in the last few generations; a major factor is decreased consumption of camel milk. Interestingly, this decreased consumption has led to a drastic rise in the incidence of diabetes (3, 4).
2. Boosts Immunity
Like human breast milk, camel milk contains high levels of the infection-fighting enzymes lysozyme and lactoperoxidase, as well as the immune-stimulating immunoglobulin A. These factors are complemented by several anti-inflammatory, antibacterial, and antiviral substances. One study even shows that camel milk offer protection against salmonella in mice (5).
3. May Relieve Autism Symptoms
The research on camel milk's effect on autism is extremely promising. For instance, a 2005 study was published in the International Journal of Human Development. When several autistic 21 year-olds consumed camel milk for two weeks, they were calmer and exhibited less self-destructive behavior. Meanwhile, the symptoms of a 4-year-old girl who consumed camel milk for 40 days completely disappeared. In addition, a 15-year-old boy also experienced a reprieve from symptoms after drinking camel milk for just 30 days (6).
Other research shows that these impacts might stem from camel milk's effect on oxidative stress (thought to be a causative factor in autism). Glutathione is one of our body's most important and abundant antioxidants. It was found to be inhibited in autism patients, which set the stage for behavioral aberrations. Camel milk was found to significantly enhance these levels, as well as provide high levels of magnesium and zinc; they're also known to reduce oxidative stress (7).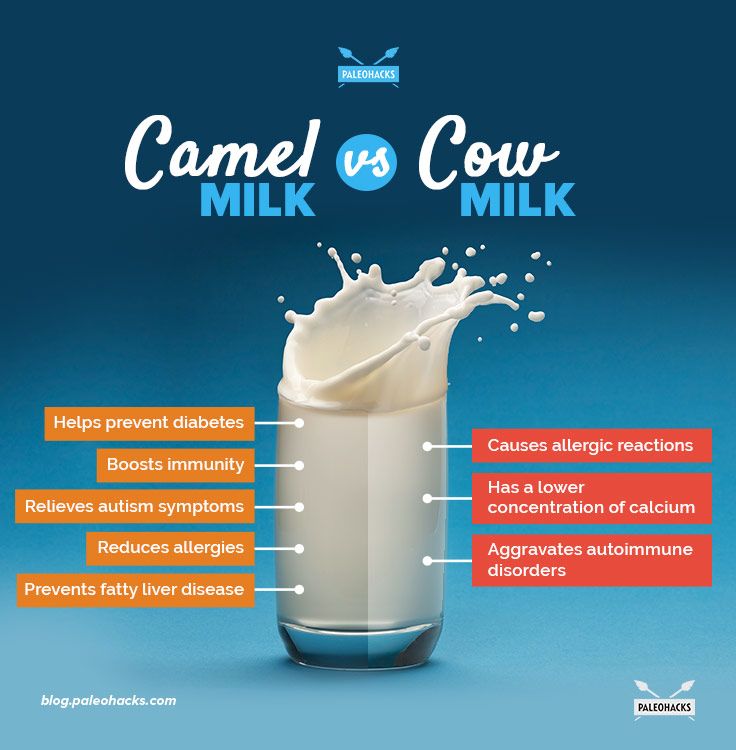 4. Reduces Allergies
Camel milk lacks the A1 casein protein and lactoglobulin in cow's milk, which often causes allergic reactions. Therefore, camel milk is a possible alternative for people with dairy allergies.
Camel milk is also thought to be an effective treatment for those suffering from food allergies, due to the aforementioned immune-boosting effect. For instance, a 2005 study in the Journal of the Israel Medical Association observed children with severe allergies, who didn't respond to other treatments. It listed astounding results: All of the children in the study recovered from their allergies after drinking camel milk. In fact, the researchers claimed it was more effective than medical treatments (8).
5. Prevents Fatty Liver Disease and Raises HDL-Cholesterol (i.e., the Good Cholesterol)
Camel milk has also been found to prevent fatty liver disease and raise HDL-cholesterol levels. A study published in BMC Complementary and Alternative Medicine offered interesting results. Rats who were fed a high-fat, high-cholesterol diet (which causes fatty liver disease) benefitted from camel milk being added to their diets. In fact, camel milk "increased HDL-cholesterol and ameliorated the biochemical and cellular features of (fatty liver disease)" in these rats (9).
6. Good Source of Vitamin B1 and Calcium
Like other B vitamins, vitamin B1 (thiamine) plays an important role in energy production from carbohydrates, and camel milk is a great source of it. It has also been shown to maintain the structural integrity of brain cells and prevent nerve damage (10).
Camel milk also contains a higher concentration of calcium than cow milk, so it's an excellent source of this bone-strengthening, nerve-supporting mineral (11).
7. Healthy Alternative to Cow Milk
Cow milk hasn't been seen in my home for years. In fact, even Santa helps himself to a decadent mug of spiced almond milk—not a glass of regular dairy milk.
So when I poured my fiance a giant glass of camel milk and told him not to worry, he practically turned green. After 30 minutes of coaxing, he finally took a sip. Surprisingly, his fingers gripped the glass tighter, as I reached to take my own sip. I ended up pouring my own glass as he finished his. Not bad for a guy who hadn't touched animal milk in nearly a decade. [tweet_quote] Cow milk can cause allergies and inflammation, while camel milk improves autoimmune conditions.[/tweet_quote]
His caution was expected, as commercial dairy milk can have quite a few nasty side effects (including increased risk of hip fractures, inflammation, cancer, and even multiple sclerosis) (12, 13, 14).
But remember that camel milk is vastly different than cow milk. Most importantly, camel milk lacks A1 casein and lactoglobulin proteins, which is responsible for most allergies in humans (15). Also, cow's milk can aggravate autoimmune disorders, but camel milk has been reported to improve autoimmune conditions (16).
---
Taste
My fiance and I agreed that camel milk tastes very similar to goat's milk, except a little less pungent. It's sweet when it hits your taste buds, but it also has a subtle, salty aftertaste that's almost addictive. Our fridge will likely feature an entire shelf dedicated to this delicacy soon.
---
Where to Get It
As the list of the benefits of camel milk grows longer, so do the number of grocers carrying it.
The highest quality on the market (and tastiest, in my camel-milk-guzzling opinion!) is the Desert Farms brand, which stocks milk on the shelves of over 150 health food stores. They remain the only Grade A camel dairy in North America. That's important, since camel milk is often sold raw, and it's not regulated under the same laws that regulate hoofed-animal milk (17). Other companies that sell it have not been inspected by the FDA or USDA, which creates risks regarding safety and cleanliness.
Their products include raw and pasteurized camel milk and camel-milk kefir. They're also available for shipping throughout the continental U.S. and Canada. Even better, all of Desert Farms' camels spend their pasture-raised days on a on a handful of family farms around the country. They're given a soy-free, corn-free diet, with no added hormones or antibiotics. All of their products are also non-GMO and gluten-free. They produce a deeply nutritious milk with a happy, healthy origin.
And in case you've already fallen in love with all things camel milk, they also offer camel milk soaps and face creams.
While adding camel milk to your diet might seem novel, remember that drinking camel milk is a practice our ancestors have thrived on for thousands of years—unlike nut milks and similar trends. In other words, drinking camel milk remains one of the most Paleo things you can do. In fact, camel milk has been officially approved by the Paleo Foundation.
Sipping on a glass of this nourishing superfood will lead you to wonder two things: How can I adopt a camel? And what other nutritious treasures lie hidden in unexpected corners of the world?
Recipe: Turmeric Camel Milk Latte
Looking for a healthy new way to add camel milk into your morning routine? Upgrade your morning with anti-inflammatory turmeric fused with the subtle sweetness of camel milk.
Love turmeric recipes? Get our free turmeric recipes cookbook here!
Jennafer Ashley
Turmeric Camel Milk Latte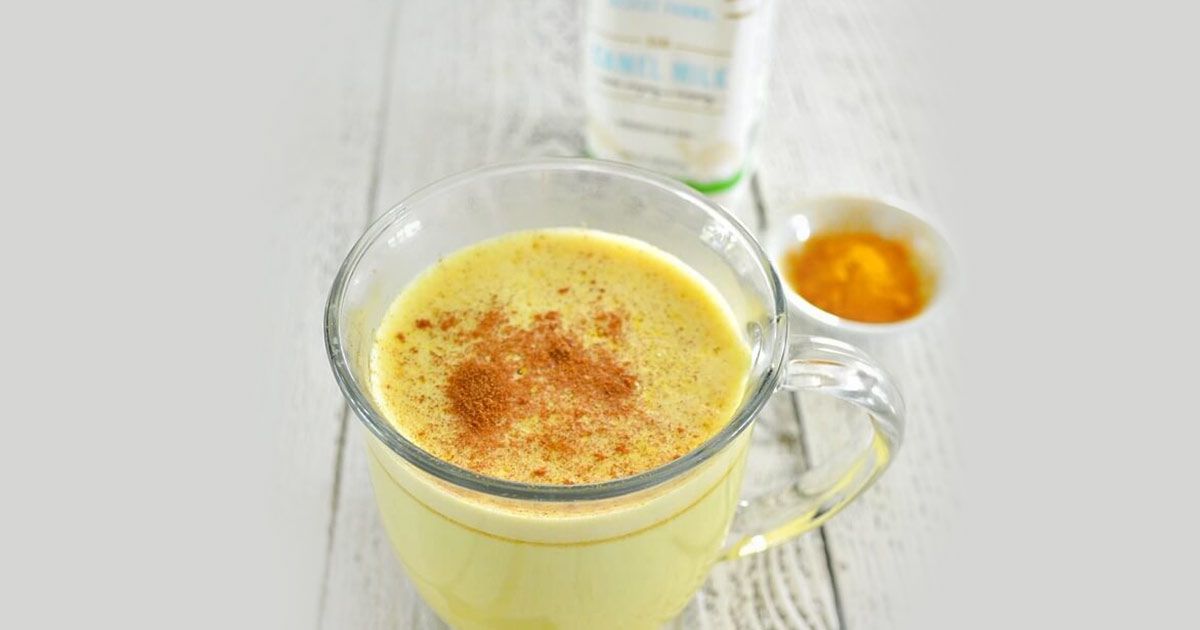 Cook Time:
5 mins
5 minutes
Prep Time:
2 mins
2 minutes
Turmeric Camel Milk Latte
Try this anti-inflammatory latte!
Ingredients
1.5 cups raw camel milk (We used Desert Farms.)

1 T coconut oil

1 T pure honey

1 t ground turmeric

1/2 t cinnamon
Instructions
Steam camel milk and coconut oil in a small saucepan or espresso steamer, until frothy. If steaming in a saucepan, allow mixture to come to a slow steam, but not boiling.

Stir honey and turmeric into milk.

Pour into a mug, and sprinkle with cinnamon. For a chilled latte, it can also be served over ice.
Pro Tip: Feel free to tailor the recipe and add a cup of organic coffee or your favorite paleo coffee alternative! If you want to enjoy an iced version but don't want to dilute your drink, freeze camel milk in ice cube trays and add them into your latte!

Want to get all the amazing benefits of camel milk?
Get Desert Farms Raw Camel Milk delivered straight to your door today.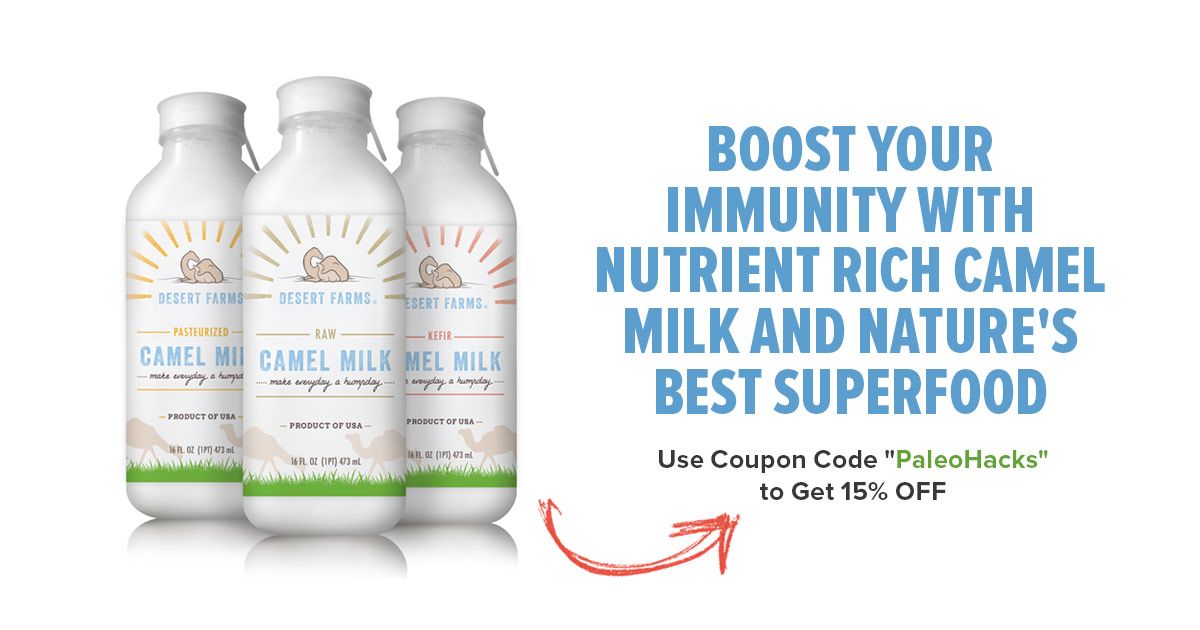 (Read This Next: 10 Foods that Cause Bloating and What to Eat Instead)
This post is sponsored by our friends at Desert Farms. Our goal is to always bring you healthy, Paleo-friendly articles that we know you'll love. We only feature trusted brands approved by the PaleoHacks team.