Hunting for gift ideas for your health conscious friends and family? Look no further than this epic Paleo gift guide, filled with everything from delicious, healthy foods to fitness hacking gear and more!
They way we see it, the gift of health is the gift that keeps on giving. These one-of-a-kind surprises embody a holistic, healthy and expansive lifestyle. We've included our personal favorite Paleo-approved presents to fit any budget and have something for everyone here – from the workout buff to the foodie!
Paleo Athletic Gear
Kippos Shorts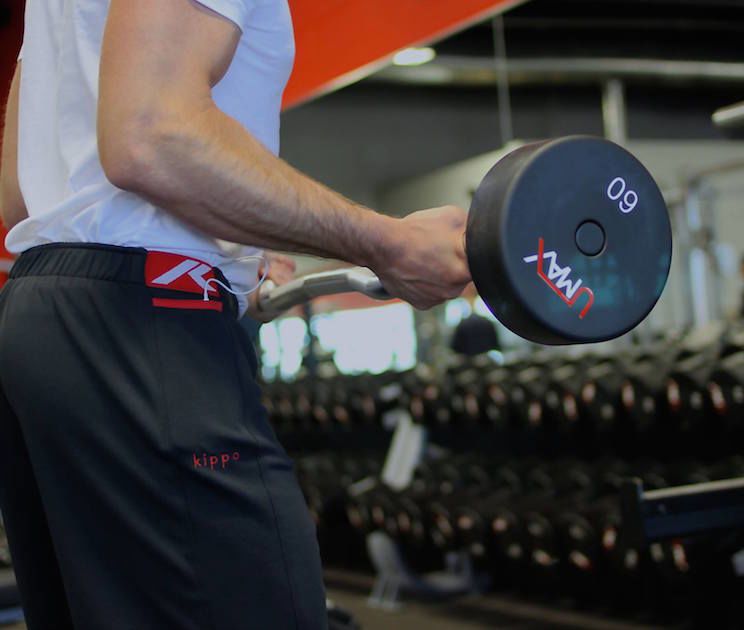 I need one of two things when working out: music or nature. Both take my workouts to the next level; however, sometimes the weather doesn't always permit and music is a must. In those cases, keeping my phone on hand for music while moving around isn't always easy. And let's be honest, those armbands aren't what they're cracked up to be! Kippo shorts make things easier – they have a slot built right into them for your smartphone. It's super snug and you don't even have to think about it. I'd say this is a must for any gym enthusiast!
Buy: Kippo Shorts, $70
TRIM Cashmere Knit Hoodie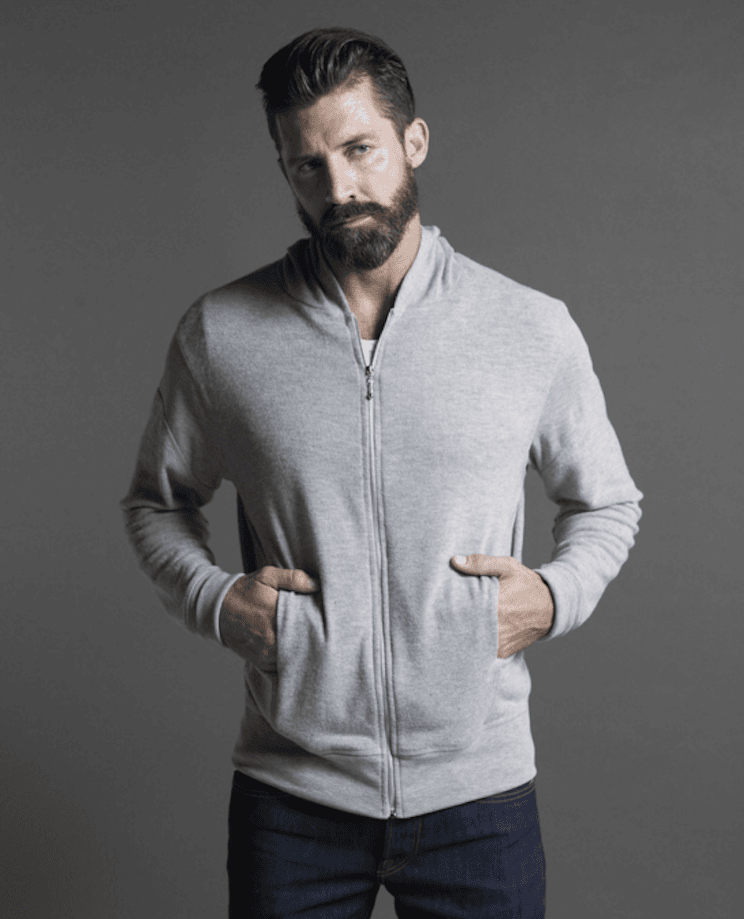 Every guy need a classic hoodie in their closet that their girlfriends secretly want to steal. TRIM takes this classic item to the next level with a luxury softness that's "soft as a rabbit" and designed to fit like a glove. It also has a 5-year guarantee. Can't beat that.
Buy: TRIM Cashmere Knit Hoodie, $98
Paleo Chocolate
Who doesn't love chocolate? Especially when it's made from organic, wholesome ingredients. Raw cacao provides polyphenols for gut-health, antioxidants, an abundance of beautifying minerals, and feel-good chemicals like oxytocin – it's a true superfood. So if you're going to reach for chocolate, make it quality. The companies recommend here use quality, raw cacao in their products:
Ulimana Cacao Nib Truffles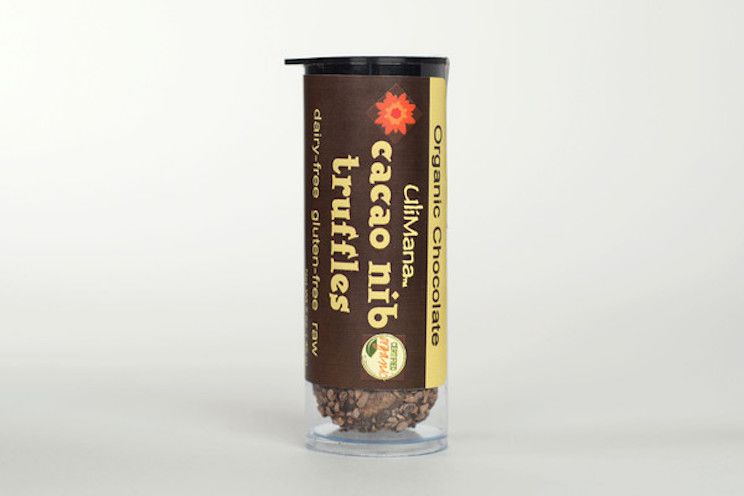 On a trip to Nashville, I discovered these soft, melt-in-your-mouth Paleo truffles from Ulimana. As far as I know, these are one of the only widely available raw truffles. They fit the bill when it comes to Paleo-approved treats.
Buy: Ulimana Cacao Nib Truffles, $6
Pana Chocolate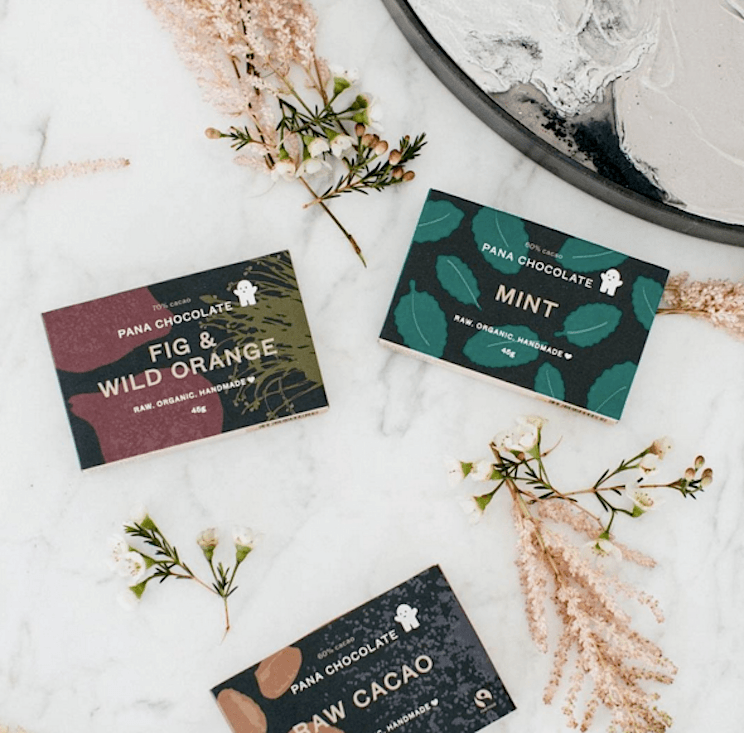 The first time I had Pana Chocolate, I was in Paris, and it was love-at-first bite. These handmade bars have a  variety of unique flavors to please any palate, from Cinnamon to Fig & Wild Orange (ps: it's amazing) to Rose. Their cacao butter is raw and cold-pressed, preserving it's antioxidants and decadent flavors.
Buy: Pana Chocolate, starting from $5 (US)
GoRaw Chocolate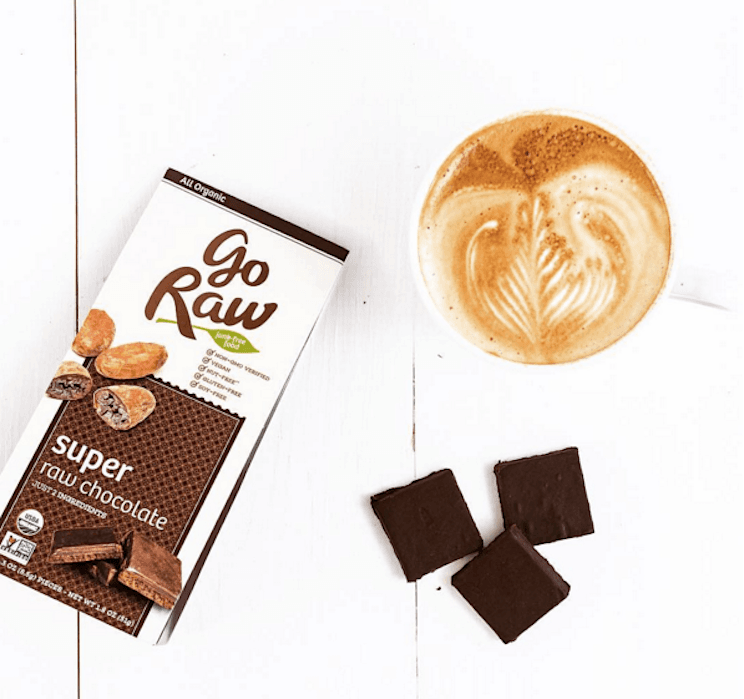 Here's another delicious and nutritious raw chocolate you can get just about anywhere. The great thing about GoRaw chocolates is that they are so simple, only 3 or 4 ingredients depending on what flavor you get. And best of all, they can be found in almost every Whole Foods. They're soft, chewy and rich. You only need one to satisfy your chocolate craving. Although, we're sure your loved ones will appreciate you grabbing a stack of them for the holidays.
Buy: Go Raw Chocolate, $6
More Paleo Treats
Because gifting doesn't end at chocolate. We've boiled the best Paleo eats down to a few select picks that everyone from your girlfriend/boyfriend to your grumpy uncle will enjoy.
Eating Evolved Coconut Butter Cups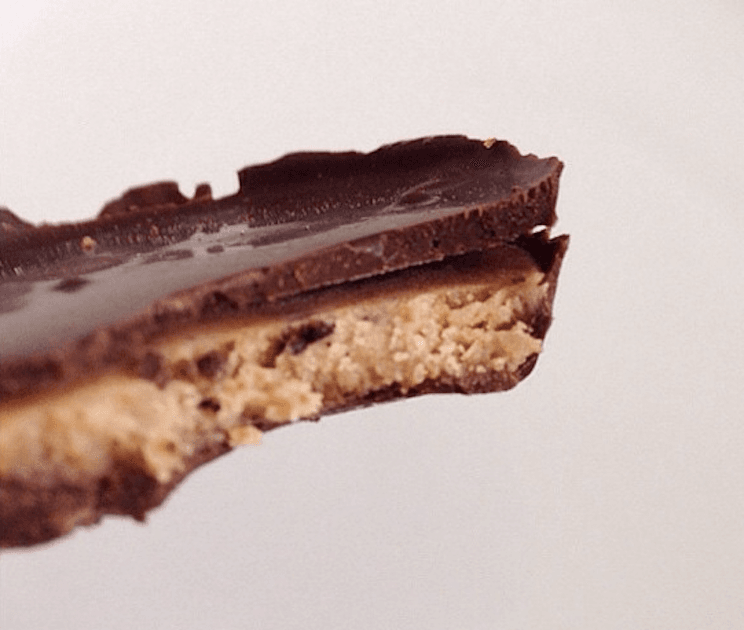 Love peanut butter cups but those peanuts don't love you? Say hello to coconut buttercups! Since peanuts are legumes, they can be problematic for people with weak digestive systems. For the Reese's lovers out there, rejoice, there's a new healthier version in town.
Buy: Eating Evolved Coconut Butter Cups, $3
Justin's Almond Butter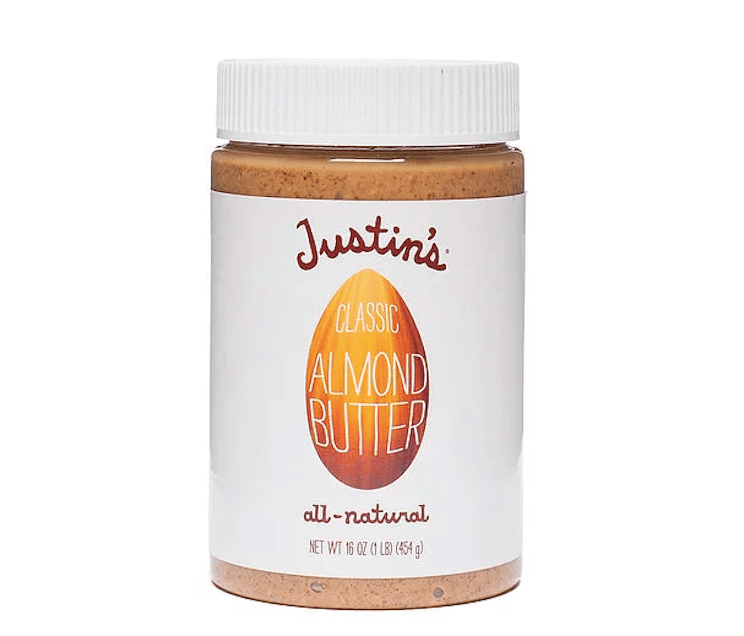 Creamy. Almond. Butter. Do I need to say more? If you're a peanut butter fan, I suggest experimenting with more almond butter in your life. Almonds are the only alkaline nut loaded with vitamin E, making them great for the skin and hormones. Justin's makes a variety of delicious almond butters anyone will enjoy!
Tip: Turn this into a fun "sandwich" kit by pairing it with hearty Paleo Bread from Julian's Bakery. This way, friends and family can make peanut butter versions of this Grilled 'Nutella' Sandwich.
Buy: Justin's Almond Butter, $11

Paleo Chef Gear
Paleo treats and pre-made meals are an incredible tool that make modern life easier; however, health enthusiasts know that one of the keys to a nourishing lifestyle is learning how to make wholesome, homemade food.
So, here's essential gear every PaleoHacker will appreciate.
Paleo Eats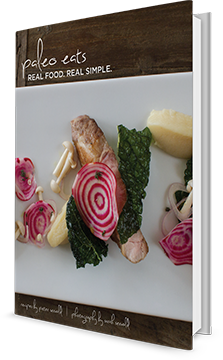 In the modern world, not everyone has the time to make their own nourishing meals. However, that shouldn't mean we're doomed to nutrient-empty fast food. Thanks to Paleo Pete, you can now make quick, gourmet-style Paleo meals right to your home! This makes the perfect gift for your busy, on-the-go friends who are looking to eat right but just don't have the time. It's also a wonderful idea for anyone on the edge of changing his or her diet.
Oh, did we mention it's free? You're welcome.
Buy: Paleo Eats, Free
Spiralizers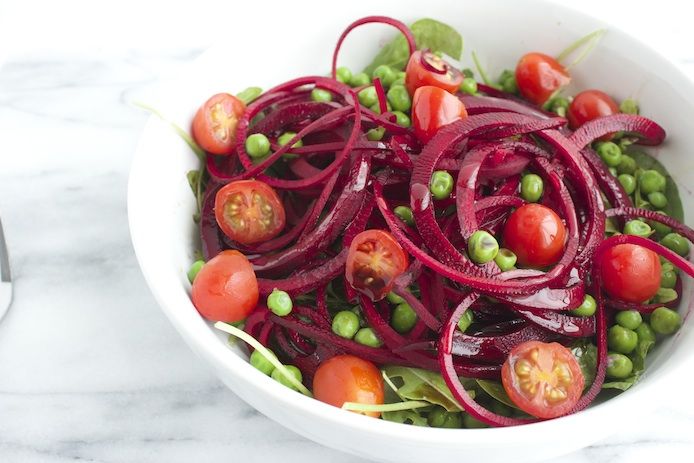 On a Paleo diet, all that refined flour and starch from traditional noodles just don't slide. Having a spiralizer on hand is a great way to transform almost any vegetable into noodle form, especially when topped with your own homemade sauces. Grab this nifty tool for friends and family who like to get creative in the kitchen.
High-speed Blender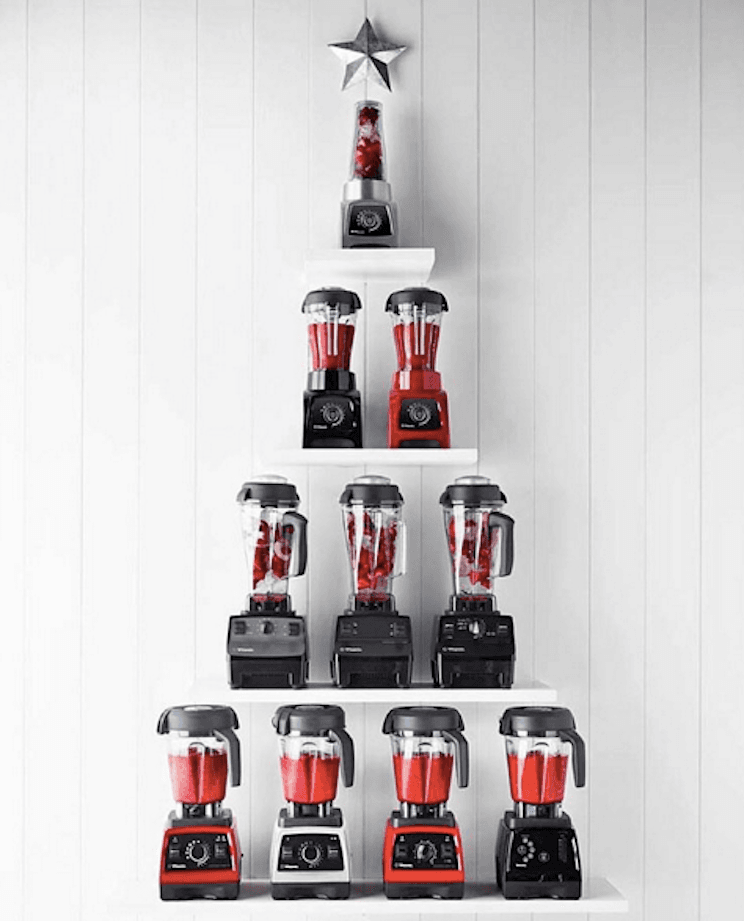 A quality, high-speed blender makes everything from delicious caramel almond milk to ice cream to soups to your own probiotic coconut yogurts! You can even powder your own herbs in them – they're that powerful. I highly recommend having one of these in your Paleo kitchen! They come with a hefty price tag but are worth every penny.
Buy: Vitamix, $464
Paleo Lifestyle Gear
Sleep Induction Mat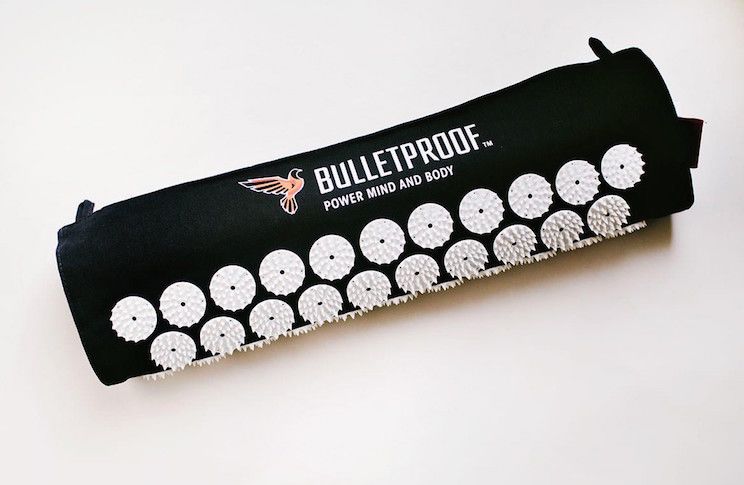 This sleep induction mat is a tool created by Bulletproof that helps you fall asleep faster and wake up feeling refreshed. It works by stimulating acupressure points up and down the back, which eases the body into deep relaxation by rapidly increasing blood circulation. This causes the body to release endorphins and beneficial hormones. Doing this just before bed sets you up for a restorative nights sleep! (1)
The first time you try this mat you'll notice a warm sensation in the back area, followed by a major release of muscle tension. This is one of those gifts that almost everyone wants (and needs).
Want to learn more about Paleo and how it can help you?
Grab our FREE "What Is Paleo?" Guide by clicking here!
If you're looking for more gift ideas this is just the tip of the iceberg. There are tons of resources on our site, everything from cook books to beauty courses, be sure to check these out for an educational gift that truly empowers!