Add a little flare to sweet potato with a big kick of spice! This Spicy Cajun Sweet Potato Mash will do the trick for enhancing the usual baked sweet potato.
If you love a lot of spice, feel free to add a pinch more of paprika and cayenne.
This mash does not require butter or milk, as the sweet potato is creamy enough and when steamed it softens to the right texture for easy mashing. Give it a go this week with your main meal!
Love turmeric recipes? Get our free turmeric recipes cookbook here!
Rebecca Hughes
Spicy Cajun Sweet Potato Mash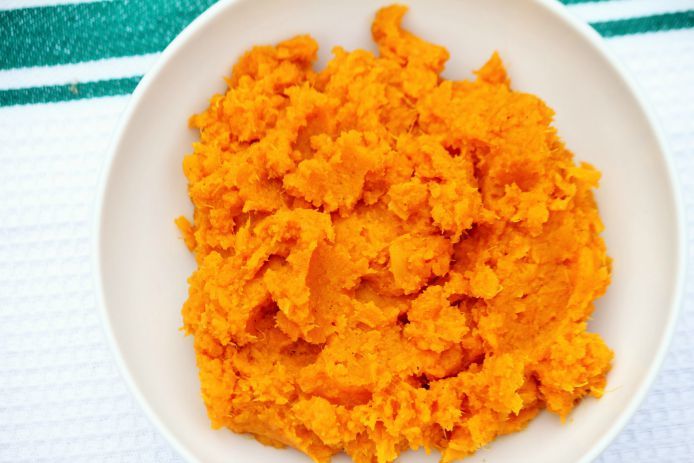 Cook Time:
20 mins
20 minutes
Prep Time:
5 mins
5 minutes
Spicy Cajun Sweet Potato Mash
Ingredients
1 medium to large sweet potato

1/4 t turmeric

1/4 t cumin

1/4 t cayenne

1/4 t black pepper

1/2 t paprika
How to Make It:
1. Peel the sweet potato and chop into small chunks.
2. Using a steamer pan, add water to the bottom pan and set to medium-high heat until bubbling.
3. Place the chopped sweet potato into the top steamer pan, place lid on top and steam until softened. This will take approximately 20 minutes.
4. Remove the sweet potato and place into a bowl.
5. Add the spices to the bowl and mash, combining all the ingredients.
6. Serve with dinner (we recommend this Delicious Crockpot Pulled Pork Recipe).
(You'll Also Love: Sweet Potato Chips)