In this recipe, we'll create a simple DIY serum you can use to spot treat acne scars. However, it's also great for treating aging spots (and smells delicious!)
There are many amazing benefits of lemon water, and below, we'll go over some of its best topical uses.
Lemon not only helps fade scars, but can also heal and treat existing acne, exfoliate skin, and remove blackheads. It also helps keep your skin moisturized, treating your acne without overdrying your already irritated skin.
Want naturally radiant skin? We've created a FREE guide to give you the best tips & tricks for natural skincare. Click here to grab your copy!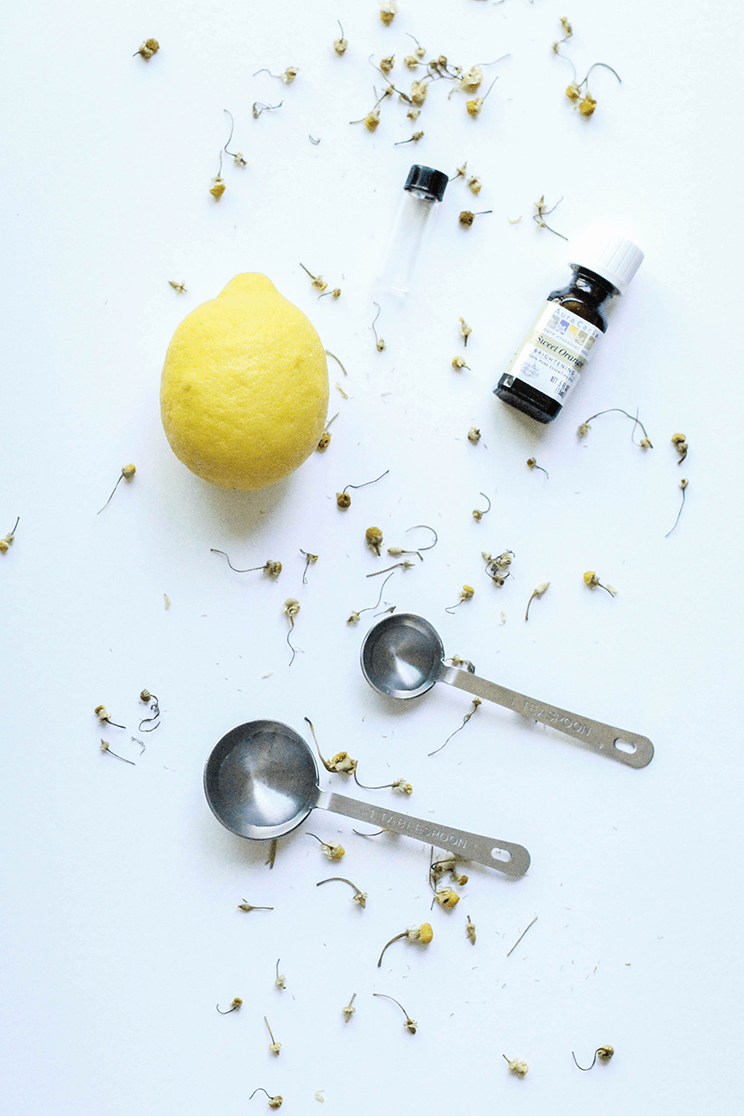 Vegetable glycerin, another common ingredient in facial serums, acts as a toner and moisturizer. It promotes water retention in your skin while also treating oily spots. (A win-win situation.)
I recommend using darker kitchenware to make this recipe, as the yellow citrus can stain lighter bowls and plates.
Note: As with all topical products, be sure to first test a small spot of skin for adverse reactions.
Destiny Lalane
DIY Serum to Get Rid of Acne Scars Naturally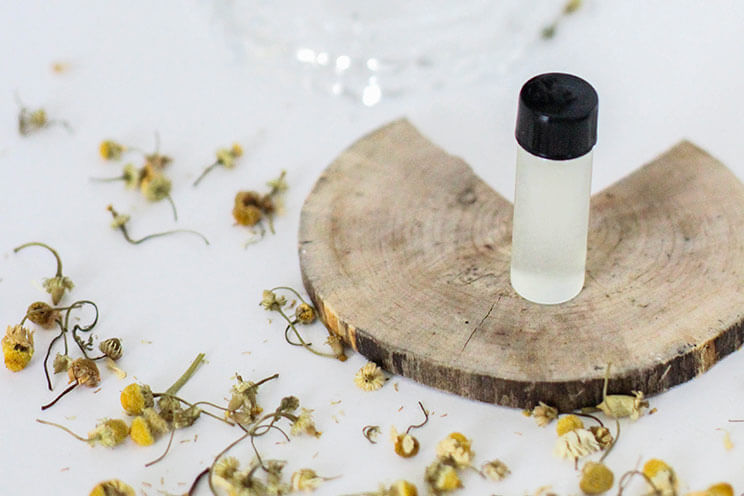 Cook Time:
5 mins
5 minutes
Prep Time:
5 mins
5 minutes
DIY Serum to Get Rid of Acne Scars Naturally
Treat acne and aging spots with this DIY, Paleo-friendly acne serum.
Tools
Small bowl

Funnel

Roll-on jar or applicator
Ingredients
¼ t lemon juice

5 drops sweet orange oil essence

2 drops lemon oil essence

1 t castor oil

.5 t organic vegetable glycerin (from coconut oil)
Instructions
Add castor oil and glycerin into a small bowl and mix well.

Add sweet orange and lemon oil essence in the bowl and mix.

Funnel the mixture into its container and cover.

Apply before bed and rinse off in the morning.

Store in a cool or room temperature location.

Shake well before each use.


(Read This Next: How to Naturally Get Rid of Acne Scars)