Start the morning off right with this rich and delicious Paleo Coconut Cowgirl Coffee.
Most of us are pretty particular about how we like our coffee.
Whether you follow a Paleo lifestyle or not, this coffee is something you should try. It is a bold coffee recipe, full of wholesome ingredients that will help boost your energy and mental focus. You may even have most of the ingredients in your pantry already!
Love Paleo Desserts? Then you'll love our FREE Paleo Dessert Cookbook.
Click here to get your FREE copy of our delicious Dessert Recipes!
Coconut oil not only adds a delicious flavor and texture to coffee, but also offers a vast supply of health benefits. Lauric acid, found in high-quality saturated fat, is beneficial for lowering blood pressure and bad cholesterol. Be sure to purchase unrefined, organic virgin coconut oil to use in your coffee.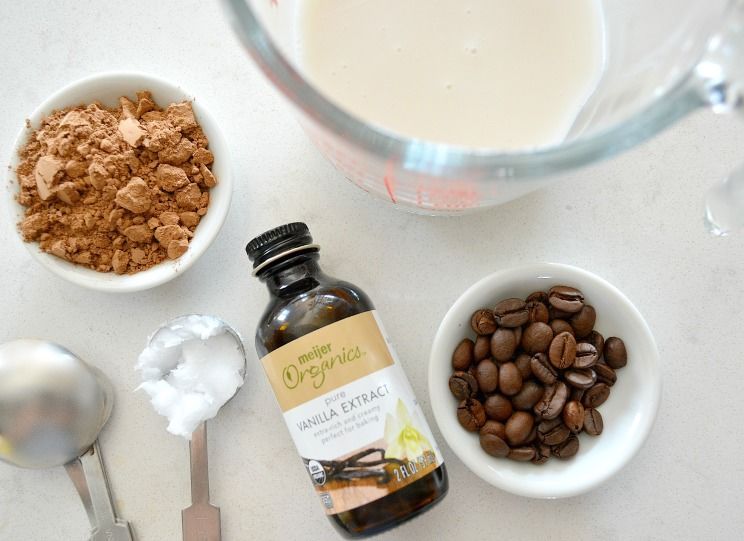 Unsweetened cocoa powder adds a nice chocolatey background to this coffee, and is also known for its flavonoid properties, helping to reduce inflammation in the body. One tablespoon of unsweetened cocoa provides a dose of iron, manganese, magnesium, and zinc, which all help to assist the immune system.
The best part of this recipe has to be the coconut milk ice cubes. Why use boring traditional ice when you can make coconut milk cubes that won't water down your coffee?
Instead, as the cubes melt, they create a creamy texture perfect for sipping until the last drop. The cubes can also be used in smoothies and breakfast shakes. I recommend adding all of the ingredients to a blender before pouring over the ice cubes. This helps to combine all of the flavors and creates a frothy texture to the coffee.
Jennafer Ashley
Coconut Cowgirl Coffee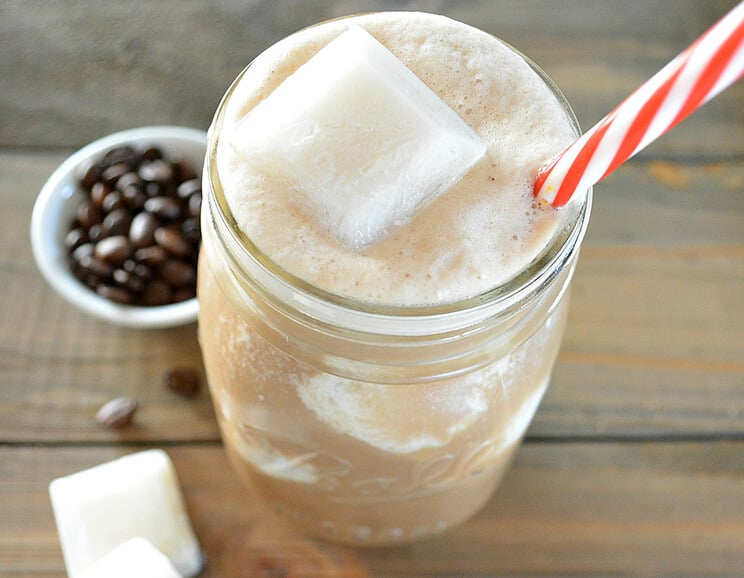 Cook Time:
5 mins
5 minutes
Prep Time:
5 mins
5 minutes
Coconut Cowgirl Coffee
Just one sip of this coconut coffee latte will have you feeling energized and refreshed.
Ingredients
1 t coconut oil

2 cups organic coffee, chilled

1 t vanilla extract

2 T unsweetened cocoa powder

1 cups coconut milk
Instructions
Fill an ice cube tray with coconut milk. Freeze overnight.

In the morning, take chilled organic coffee and stir with coconut oil, vanilla extract, and cocoa powder. You can also add the ingredients to a blender and blend until well-combined and frothy.

Add coconut ice cubes.
Looking for Paleo ingredients? Here's what we recommend:
Cold Pressed Coconut Oil (Viva Naturals)
Raw Cacao Powder (Healthworks)
Coconut Milk (Native Forest)
Watch The Recipe Video Below!


(You'll Also Love: No Sugar, Naturally Sweet Dark Chocolate Coffee Milkshake)