Whip up this dairy-free, collagen-rich coffee creamer with just a handful of ingredients!
This keto-friendly coffee creamer is made with a base of full-fat coconut milk and coconut oil.
The recipe is lightly sweetened with vanilla extract, and collagen peptides to give your joints the health boost they need.
This coffee cookbook is filled with healthy recipes and reveals the natural benefits of your morning brew.
Click here to get your FREE Coffee Book Today!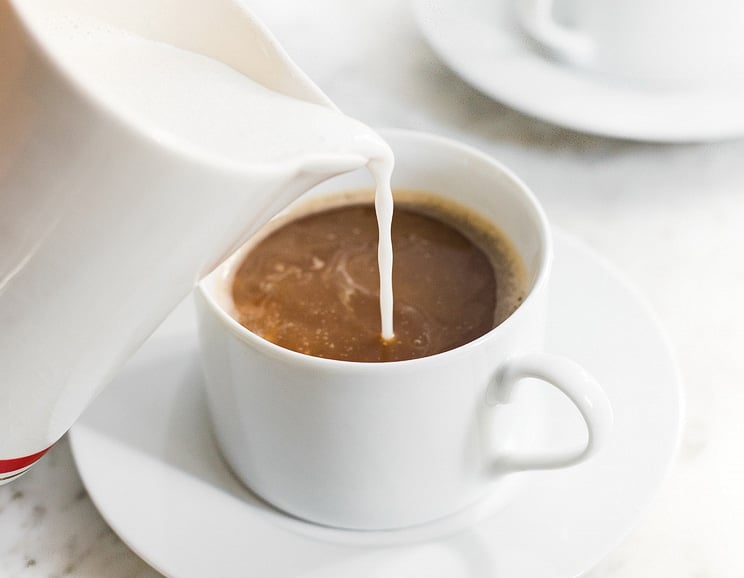 Why Add Collagen To Your Coffee?
Collagen is important for so many reasons – but most importantly, it helps keep our bones and muscles together, and it provides elasticity to our skin. As we get older, the amount of collagen produced in our body begins to decrease.
Adding a dose of collagen peptides to our diet – in this case to your daily coffee creamer – will help replenish the collagen we lose.
Helpful Tips To Get You Started:
Add ground cinnamon or cacao powder for an extra treat. Spice up your coffee cream by adding a ¼ teaspoon of cinnamon or cacao powder and blend it all together.
Felicia Lim
Vanilla Collagen Coffee Creamer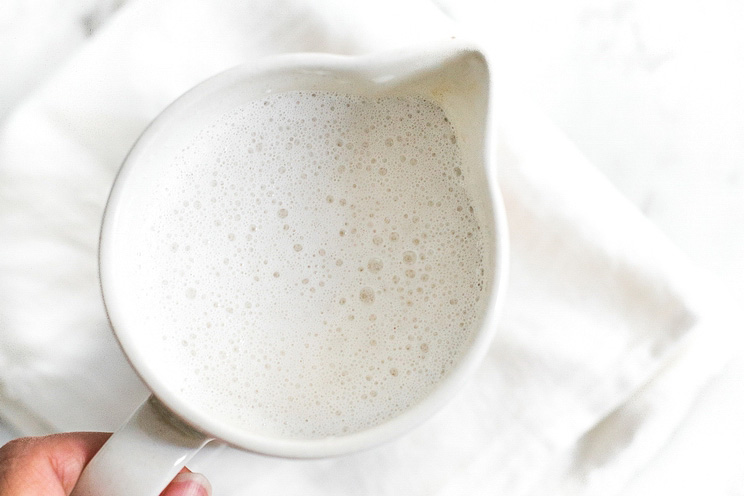 Prep Time:
5 mins
5 minutes
Nutrition facts:
8 grams of protein
6 grams of carbohydrates
20 grams of fat
Vanilla Collagen Coffee Creamer
Whip up this dairy-free, collagen-rich coffee creamer with just a handful of ingredients.
Ingredients
1 can full-fat coconut milk

4 T collagen

2 t vanilla extract

1 T melted coconut oil
Instructions
Place the coconut milk, collagen peptides, vanilla extract, and melted coconut oil in the bowl of a blender. Blend until you get a frothy, creamy mixture, about 30 seconds.

Add to your coffee and enjoy!
Looking for Paleo ingredients? Here are a few we'd recommend:
Coconut milk (Native Forest)
Collagen (Bright Naturals)
Vanilla extract (Frontier)
Cold pressed coconut oil (Viva Naturals)
Need more Paleo coffee creamer options? This list of 18 DIY coffee creamers has you covered.