Want a luscious Paleo dessert that's a take on a beloved classic? Try this fluffy and soft lemon pound cake bursting with lemon flavor!

When I was younger, my relatives flew from across the country to visit. My grandma would bring her famous lemon pound cake. We called it "lemon loaf" (to make it sound less like a dessert, I suppose), and always ate thick slices of it for dessert, breakfast, or snacks.
Lemon loaf was my first introduction to lemony desserts, and I was hooked — preferring it over brownies and even chocolate cake! I always look for the sunshine-yellow desserts at parties, and I still love to use this sour citrus fruit in my own Paleo baking creations.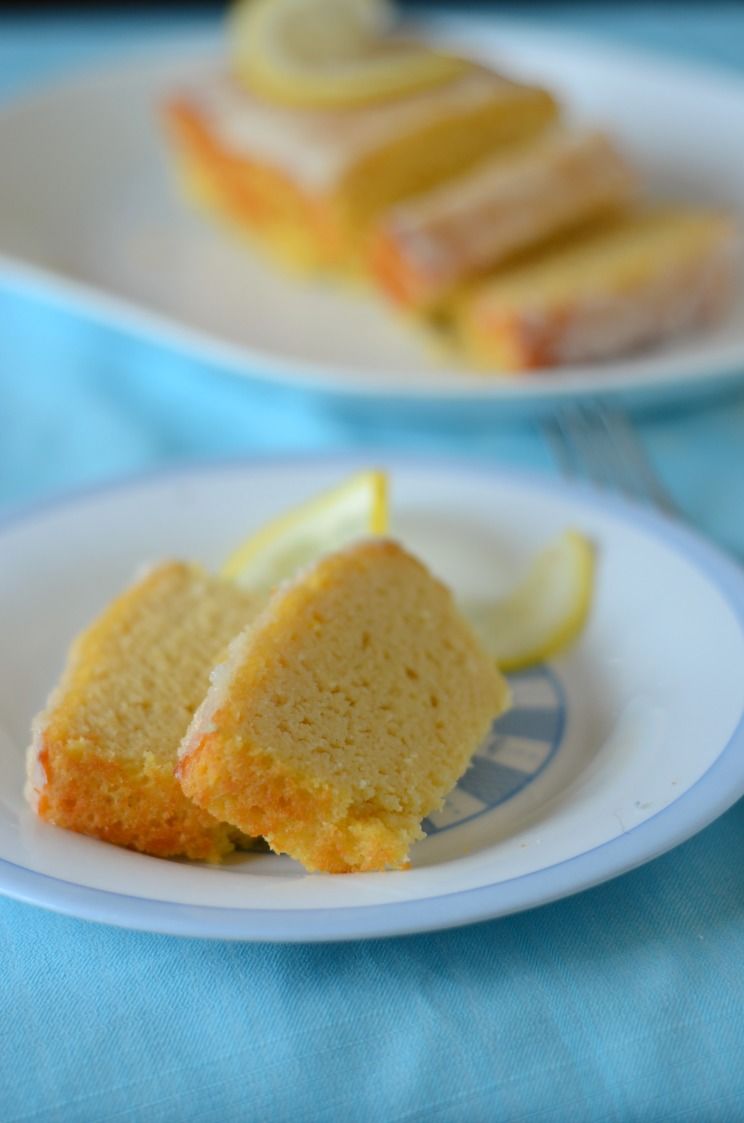 This recipe is my Paleo-fied version of the lemon loaf that started my lemony obsession. It has the same fluffy pound cake texture, and I even recreated the glaze using coconut butter. The flavor is both nostalgic and heavenly!
Love coconut flour recipes? Get our free coconut flour recipe cookbook here!
To get the best results, use pastured eggs (for maximum rising power) and quality coconut flour (should be fine-textured and cream colored, not white).
Make sure to get a loaf pan that's the correct size. A standard loaf pan will make a cake that won't rise as high, so use a pan that's 7.5" by 3.5".
Don't forget coconut butter — it has lots of healthy coconut fats, while the maple syrup adds a delicious natural sweetness.
You'll be surprised at how quickly and easily this cake comes together. Just one bowl for the cake, one for the icing, then bake, and you're done!
It's a dessert that will satisfy your sweet tooth on any occasion!
Heather Resler
Coconut Flour Lemon Pound Cake

Cook Time:
40 mins
40 minutes
Prep Time:
30 mins
30 minutes
Coconut Flour Lemon Pound Cake
This fluffy and soft pound cake is bursting with lemon flavor!
Ingredients
For the Cake
5 eggs

1/3 cup coconut oil, melted

1/3 cup maple syrup

1/3 cup lemon juice

zest of 1 lemon

1/2 cup plus 1 T coconut flour

1/4 cup tapioca starch

1/2 t baking soda

Pinch salt
For the Glaze
1/3 cup coconut butter

2 T maple syrup

2 T lemon juice
Instructions
Preheat the oven to 350°F and grease a 7.5" by 3.5" loaf pan.

In a mixing bowl, whisk the eggs with the coconut oil, maple syrup, lemon juice, and lemon zest.

Add the coconut flour, tapioca starch, baking soda, and salt. Mix well.

Transfer to prepared loaf pan. Bake for 40 minutes, or until a toothpick inserted in center of cake comes out clean.

Remove from pan and cool completely.

In a small bowl, mix together the coconut butter, maple syrup, and lemon juice for the glaze. Spread on cake.

Slice and enjoy.

(You'll Also Love: Lemon Lavender Pancakes)