Want an easy weeknight supper? The whole family will love this casserole made with spaghetti squash, spiced beef, and salsa.
When I was a kid, my family loved to go to the local pizza restaurant on leisurely weekends and order their taco pizza. It consisted of a thick crust topped with all the taco fixins plus tons of shredded lettuce and corn chips.
This casserole is loosely based on that pizza of my youth. I swapped in fluffy spaghetti squash for a dough crust, mixed all the taco toppings in a simple and tasty casserole, and baked until bubbly. The results were amazing, and my family ate the whole pan in record time.
Want to go Paleo? Not sure where to start?
Start with this FREE Paleo For Beginners Guide Today!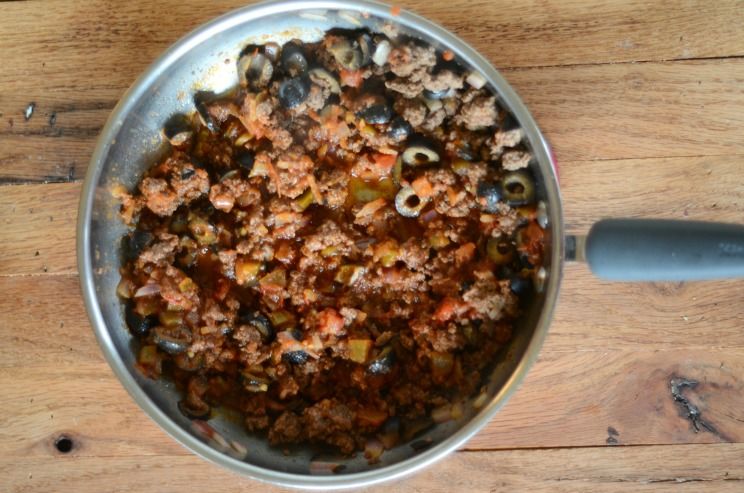 If you love tacos or taco pizza (who doesn't?), then this will become one of your new favorites. Featuring taco-spiced beef, olives, salsa (as spicy or mild as you like), guacamole, and lettuce, this recipe includes all the deliciousness, with none of the mess.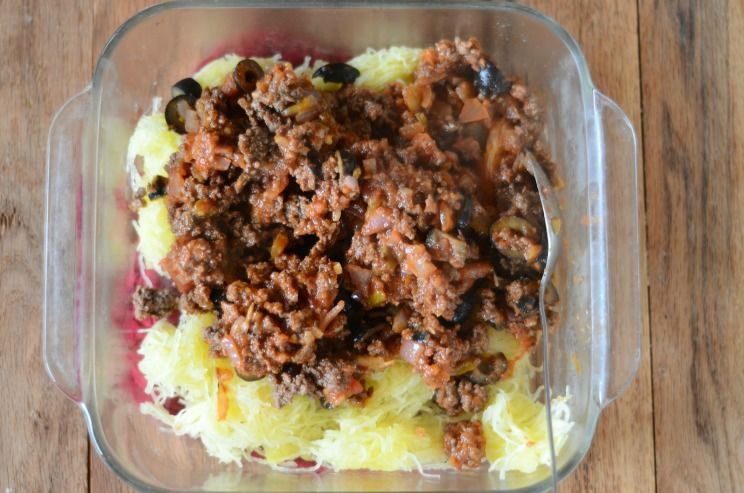 Just cook up some meat and salsa and toss with spaghetti squash for a one-dish meal with minimal effort. You can double it to have leftovers for the next supper, too.
You could even toss in some bell peppers if you like. Grass-fed ground beef adds high-quality protein and fat, and to keep it Paleo-friendly, there are no beans or dairy in sight. You definitely won't miss them, though!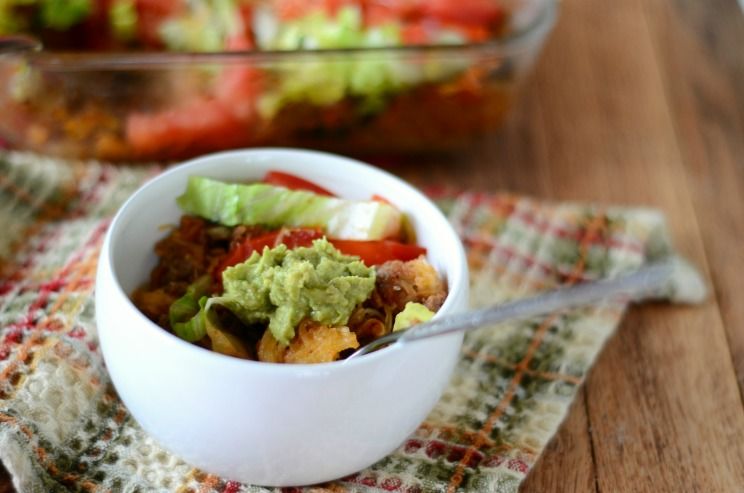 For best results, make sure not to overcook the spaghetti squash when baking it. Also, choosing a salsa that's not too liquidy but not extremely chunky either — that will add the best texture. Using high-quality spices in the beef and homemade guacamole for the topping makes for the best flavor and nutrient profile.
Heather Resler
Grain-Free Taco Casserole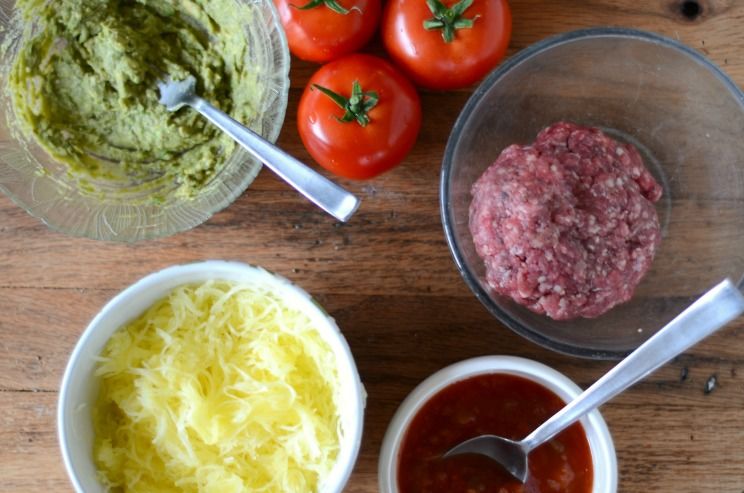 Cook Time:
60 mins
60 minutes
Prep Time:
20 mins
20 minutes
Grain-Free Taco Casserole
The whole family will love this casserole made with spaghetti squash, spiced beef, and salsa.
Ingredients
1 small spaghetti squash

1/2 pound ground beef

1/2 T chili powder

1 t cumin

1/2 t garlic powder

1/2 t onion powder

1/4 cup chopped red onion

1/2 cup sliced black olives

1 cup additive-free salsa

2 medium tomatoes, diced

1 cup (heaping) shredded lettuce

guacamole, optional
Instructions
Pierce the spaghetti squash a few times.

Bake for about 45-50 minutes, or until cooked but not mushy.

Let cool 10 minutes.

Slice in half, scoop out seeds, and scrape the strands into an 8"x8" glass baking dish.

Preheat oven to 375 °F.

Heat up large skillet over medium heat.

Add the beef and spices; cook and stir until meat is cooked.

Add the onions and olives and cook and stir until onions are mostly tender.

Add the salsa and simmer just a couple of minutes.

Pour the meat mixture over the spaghetti squash in the baking dish and mix well.

Bake for 20 minutes.

Top with lettuce and tomatoes.

Serve with guacamole if desired.

(You'll Also Love: Paleo Taco Recipe, 3 Ways)