Wondering how to make tacos while still keeping it paleo? Just because you don't eat grains doesn't mean you can't enjoy tacos! These grain-free shells are super easy to make and can be used as taco shells, burritos or wraps!

Of course you can eat taco meat on a lettuce "shell", but why do that when you can have the real deal?! These Paleo Taco Shells have just five ingredients and take approximately 10 minutes to prepare.
As you can see in the recipe, I used arrowroot starch as my primary flour, with a dash of coconut flour.
My first time attempting this recipe I did the opposite — I used coconut flour as the primary and arrowroot as the secondary — and, well, needless to say, they did not turn out as good. The batter was way too thick and, not surprisingly, they tasted a bit too much like coconut.
Love coconut flour recipes? Get our free coconut flour recipe cookbook here!
So, I swapped them around and they turned out to be just right. Making these taco shells is similar to making pancakes, as in, you'll create a batter and then pour it onto a skillet and cook the first side, flip it with a spatula, and then cook the other side.
The number of taco shells this recipe makes will depend on how large you make them. I made mine pretty small and the recipe made six shells, but if you make them a little bit larger than pancake size, it will probably yield about four. Of course, if you need more than that, you can always double the recipe!
Think of these Paleo Taco Shells the next time you want to enjoy tacos. Yes, you could enjoy them on a lettuce "shell," but these taco shells are a wonderful grain-free option. Honestly, let's just say hello to Taco Tuesday from now on!
Erin Druga
Paleo Taco Shells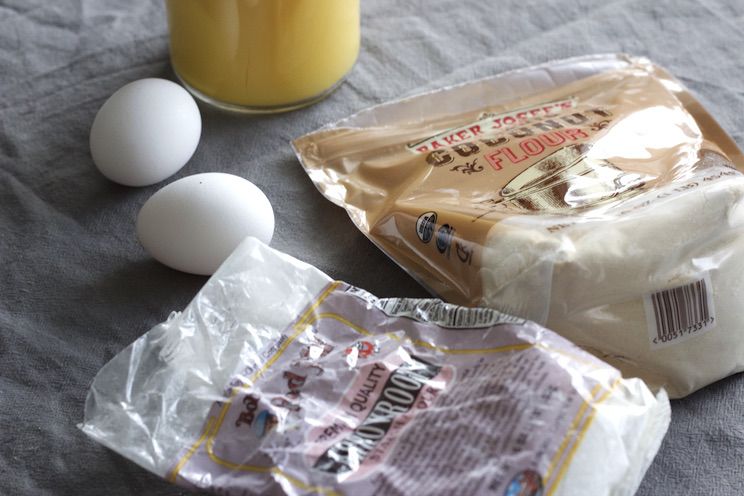 Cook Time:
7 mins
7 minutes
Prep Time:
3 mins
3 minutes
Paleo Taco Shells
Ingredients
2 t ghee, melted

2 eggs

1/2 cup arrowroot starch

1 T coconut flour

1/4 t salt
How To Make It
1. Melt ghee either in microwave or on stovetop and pour into a bowl.
2. Add eggs to bowl and whisk together.
3. Add arrowroot starch, coconut flour, and salt, and stir to combine.
4. Heat a skillet with coconut oil and then pour approximately 1-2 tablespoons of "batter" into the skillet. Once first side is heated, carefully flip and cook other side until edges are golden brown.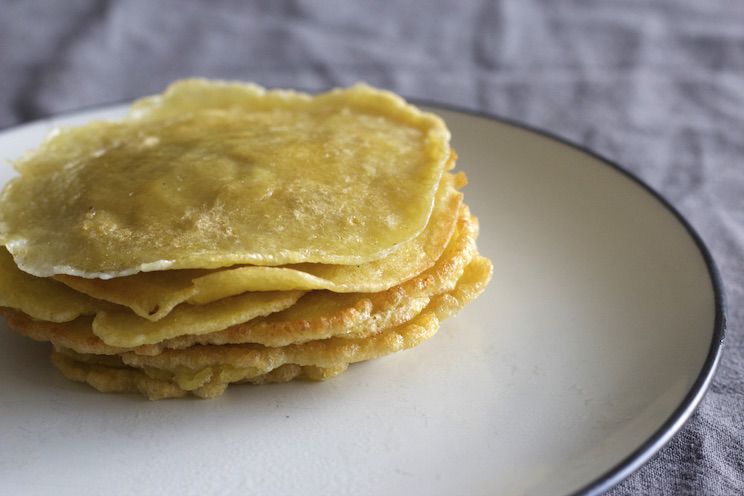 5. Repeat until batter is gone.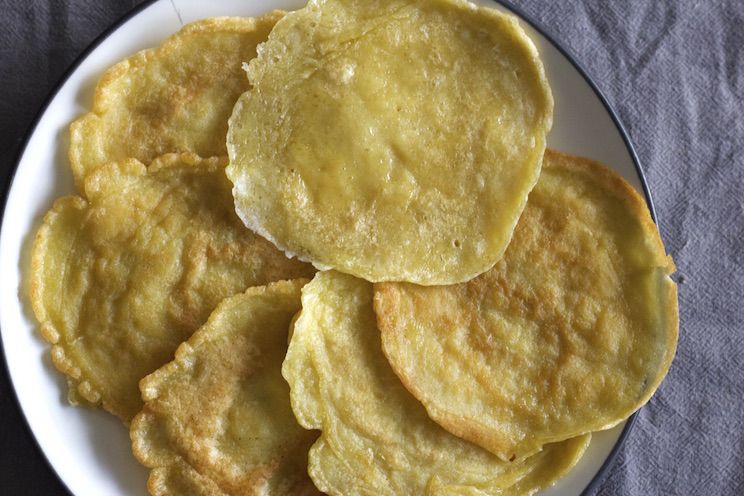 6. Enjoy!

(You'll Also Love: Chicken Tacos with Strawberry Avocado Garnish)