No diet, workout, supplement, herb, or medicine holds the key to health – we do.
A big part of that is making sure we're creating a nourishing environment that lets our immune system protect and keep our body in balance.
Here's how to make daily choices that will strengthen your immune system and prevent you from calling in sick.
Fight inflammation and create easy, healthy meals! We've created a FREE 7-Day AIP Meal Plan
Get Your FREE 7-Day AIP Meal Plan here.
1. Eat An Antioxidant-Rich Diet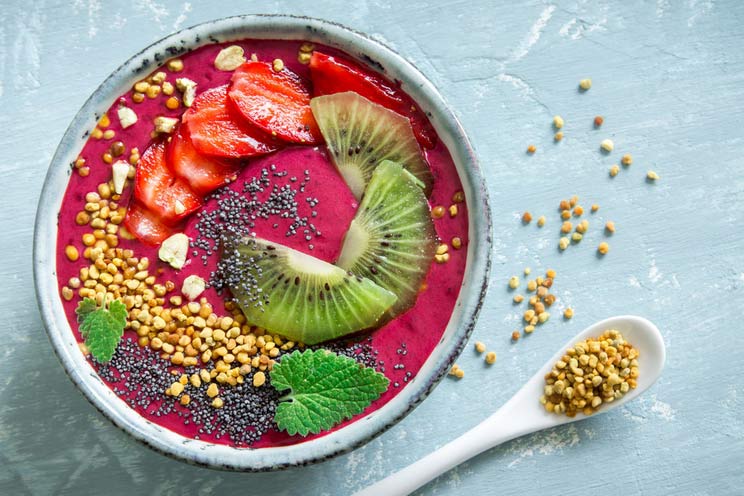 The most primitive way to keep the immune system strong is by choosing the right fuel sources. The majority of our immune system is found right in our guts in the form of bacteria. Though many aspects of a lifestyle will affect our gut flora, food is a big one.
To keep the immune system strong, we need to keep our gut bacteria strong, and to do this, we need to feed them properly.
But what does healthy bacteria like to eat? The simple answer: real food, as natural as it can come. Adhering to a Paleo diet is a great foundation.
A Paleo diet – when done right – is rich in fresh, local produce, ethically-raised animal products, herbs, nuts, and seeds. These foods benefit the immune system by providing an array of vitamins, minerals, phytonutrients, antioxidants, and other nutrients. (1)
Antioxidants come in many forms, and their main job is to balance the body from the offsets of stress. When the body is stressed, free radicals form and cause oxidation. Choosing the right foods is one simple way to keep the body protected from the damaging effects of oxidation. (2)
2. Get Enough Minerals
I mention minerals separate from diet because in the modern world, it's not uncommon to find mineral deficiencies even in the best diet. This could be caused by several different factors, like the health of the soil the food is grown in, a lack of variety in foods, and even one's personal digestive abilities.
Some research suggests that deficiencies in minerals like zinc, selenium, copper, and iron can lead to immune deficiency. (3) The good news is that there are easy ways to make sure we're meeting our basic nutrition requirements.
First, we need to stop doing the things that throw our bodies off-balance. Digestive inflammation and inflammatory foods can make it difficult to absorb important minerals like zinc. (4) Switching over to a nutrient-rich diet is the first step toward keeping the digestive system strong.
Then we can look at consuming particular foods rich in the minerals we want for a healthy immune system. Selenium is best found in wild-caught seafood and Brazil nuts (be sure to sprout your nuts first).
Pumpkin seeds and grass-fed beef are rich in iron and zinc. (5) Overall, the best way to go is choosing a Paleo diet with an emphasis on food rotation, variety, wild foods, and optimal  digestion.
3. Consider Medicinal Herbs And Spices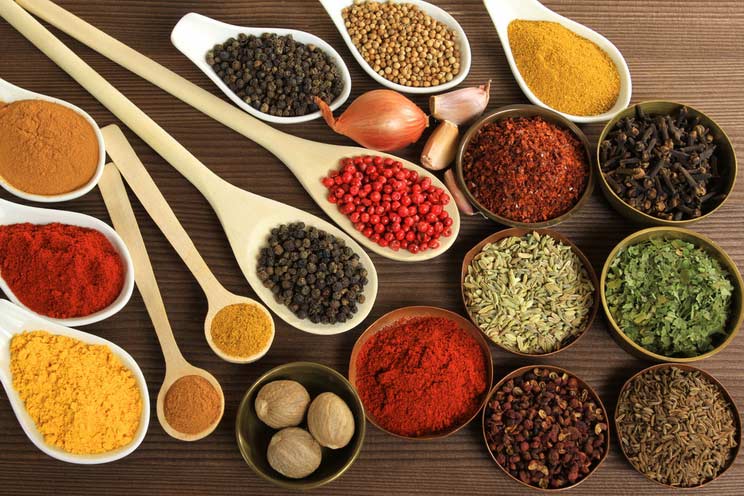 Take one trip into a health food or vitamin store, and you will see hundreds of bottles of herbs claiming to boost the immune system. However, can we trust that they actually work?
The truth is, we still don't know for sure if certain herbs actually raise the level of antibodies and how exactly they impact the immune system. The complexity of the immune system is still one of science's greatest mysteries, as it ties into endless components. However, this doesn't mean that the use of herbs should be discredited completely.
Many ancient forms of healing, tracing all the way to Biblical times, acclaim the use of herbs for healing. (6) Some of the most studied and used herbs for immune function include: aloe vera, echinacea, astragalus, ginseng, garlic, and turmeric. These herbs have been used for centuries with renowned benefits. (7) As always, speak with your functional practitioner first and remember to seek out the freshest and highest-quality of these herbs.
4. Understand Stress
Stress can dramatically affect both our mental and physical well-being.
Stress comes in many forms: nutritional, physical, mental, emotional, electromagnetic, heat, and more. Stress from a physics standpoint is force counterforce, or one intention against another. This is why you feel stress when you are pushing weights or in an argument. (8)
The way to manage stress is to first identify what the exact stress is. Is it dietary stress from a food intolerance? Is it from too much work and too little sleep? Maybe even a relationship?
Stress is going to be found wherever there is a certain conflict. Remove the conflict – your opposition to the situation – and the stress goes away.
For example, if you are stressed from lack of sleep, confront both sides of the conflict. Why do you need more sleep (not able to concentrate on work, easily irritated by others) and why aren't you getting it?
Once you pinpoint these factors (more easily said than done), you can start to come up with a solution. If getting more sleep is something you need to work on, get easy sleep tips here.
5. Be Grateful
It is said that our realities are shaped by our own perspective. If it's beautiful outside, it is because you looked outside, liked what you saw and you decided it was a good day. Being thankful for life's everyday occurrences is a great perspective. Gratitude has even been associated with better sleep, better mood, and less fatigue. (9)
As Einstein said, "There are two ways to live. You can live as if nothing is a miracle, or you can live as if everything is a miracle".
6. Focus On Intimacy & Relationships
Trying to scientifically measure the physiological effects of stress from lack of intimacy and healthy relationships is inevitably difficult. This is largely because, as we learned in the previous point, each individual responds to stress differently. For one individual, more isolation than normal may be required to create balance, while for another, that same amount of isolation may cause disharmony. However, one thing is for sure, if you are feeling isolated and lonely, it's likely to bring down your immune system.
A study found that lack of social support can result in depression. It's no easy task to find a true friend or social group and experience intimacy; however, it's always worth trying. Stay true to your desires and seek genuine social interactions that involve your passions. (10)
7. Detoxify Your Life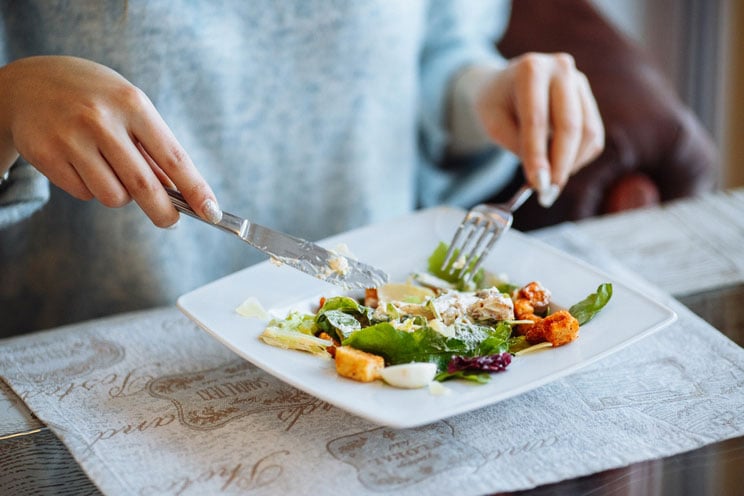 I tell my clients when I first consult with them that health is more about what you take out, and less about what you put in. A green juice detox will never make up for a weekend of binge eating. The real secret to a high-quality level of health is to locate and remove what is diminishing it.
Pareto's Law says that 20 percent (or less) of our input determines 80 percent (or more) of our output. What 20 percent of what you do is causing 80 percent of your health concerns? While coaching clients and myself, I've learned that there's one main vice that supports all of the other symptoms. (11)
I suggest taking an honest look at your own actions and finding out what that vice may be for you. From there, find out what your quality of your health would be like if you removed that one thing. It's likely different for everyone, but the results will be the same – improved health.
Once you locate and remove the main imbalance – could be a physical, mental, or emotional stress, a certain food craving, etc. – in your life, the rest will wash away. This is the key to detoxifying: removing the bad so we can welcome in only the best of the best.
8. Create Balance
Life is a balancing act. In Traditional Chinese Medicine, practitioners look at the body as a whole and seek to balance the different qualities of the body in terms of heat, air, earth, and water. What we learn from these ancient practitioners and even modern science is that some stress can be good – this is called eustress. Eustress actually improves our resistance to stress. (12) Take exercise, for example. When we exercise, we create a stress. To a certain point, this is eustress, or good stress. However, if we don't look at the big picture – our sleep, diet, etc. – we can easily overdo things and over-exercise. Then, what started out as a good form of stress turns sour.
To create balance in your life, you can replace distress (bad stress) with more eustress. A few ways to do this are to exercise daily, practice deep breathing, think positively, meditate, laugh, and express yourself verbally or artistically. (13)
Read This Next: 6 Reasons You Keep Getting Sick & How To Fix It