Italian night gets a Paleo makeover with this bright pesto pizza made with an almond meal crust and Paleo cheese!
The perfect pizza can be difficult to achieve on a Paleo diet. First there is the crust: it has to be strong enough to hold the toppings with a nice crunchy edge. This crust recipe is very easy to whip up using almond meal, a staple flour substitute in the Paleo world.
A little bit of tapioca starch helps to hold the crust together and keep it from crumbling. I like to add dried herbs like rosemary and oregano to add extra flavor and a nice aroma.
In need of a sugar detox?
Click here to get your FREE Sugar Detox Guide + Sugar-Free Recipes!
Cheese is also a tricky component to the Paleo diet. Dairy products are on the list of ingredients to avoid. Enter nutritional yeast. Full of B vitamins and amino acids, this inactive yeast is very versatile and makes a great topper for kale chips, or a breading to coat chicken and fish before baking.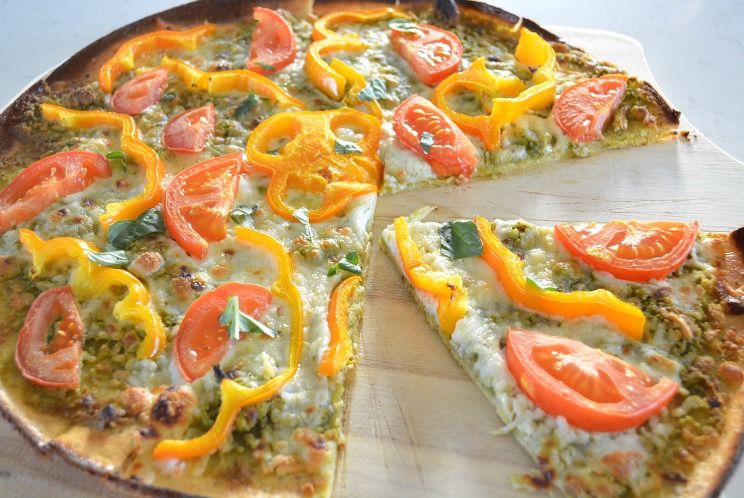 Nutritional yeast has a flavor reminiscent of real cheese, making it a terrific ingredient to add to this Paleo version. Once the cheese solidifies, it grates very nicely and takes on a shredded mozzarella consistency.
Instead of using a traditional tomato-based pizza sauce, this pizza gets topped with a fresh basil pesto. Using almonds, garlic, extra virgin live oil, and a dash of nutritional yeast, you can make a Paleo-friendly pesto.
Double the recipe and use the pesto on everything from roasted vegetables to zucchini noodles. Pesto sauce adds a nice herb flavor to the pizza and complements the almond crust very well.
Although the Paleo diet has a reputation for being very meat-heavy, I think it is important to showcase the other side of the Paleo diet, which is full of nutritious plant-based goodness.
Since the crust, cheese, and pesto are all made from scratch, I kept the toppings simple. Bell peppers and tomatoes top the pizza and help to complement the other flavors without competing.
Jennafer Ashley
Irresistibly 'Cheesy' Pesto Pizza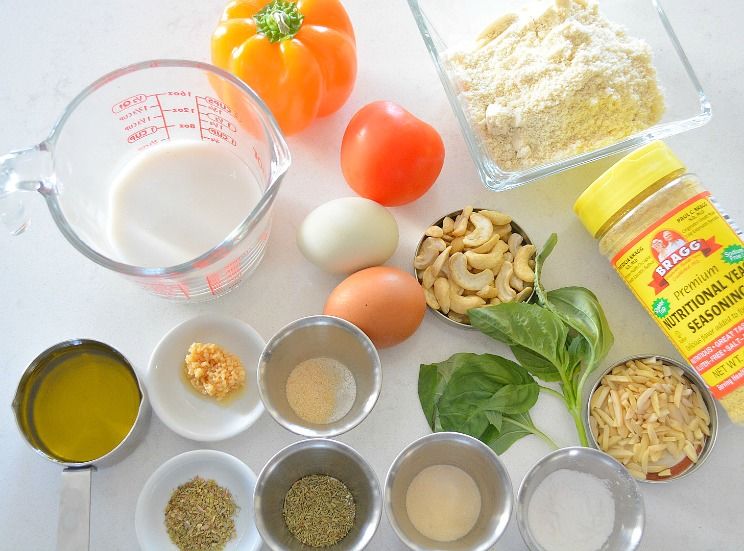 Cook Time:
30 mins
30 minutes
Prep Time:
30 mins
30 minutes
Irresistibly 'Cheesy' Pesto Pizza
Ingredients
FOR CHEESE

1 C water

1 t nutritional yeast

1 C raw cashews

1 T grass-fed gelatin

1/4 t sea salt

FOR PESTO

5-6 basil leaves

1 t garlic, minced

1 C extra virgin olive oil

1/2 C almonds

1 T nutritional yeast

FOR CRUST

2 C almond meal

1 C unsweetened almond milk

2 T tapioca starch

1 t oregano

1 tsp rosemary

1 t sea salt

TOPPINGS

1 bell pepper, thinly sliced

1 tomato, thinly sliced
How To Make It
For Cheese:
1. Bring water to a boil in a small saucepan. Sprinkle gelatin into water while stirring. Combine all ingredients for cheese in a food processor or blender. Blend until smooth.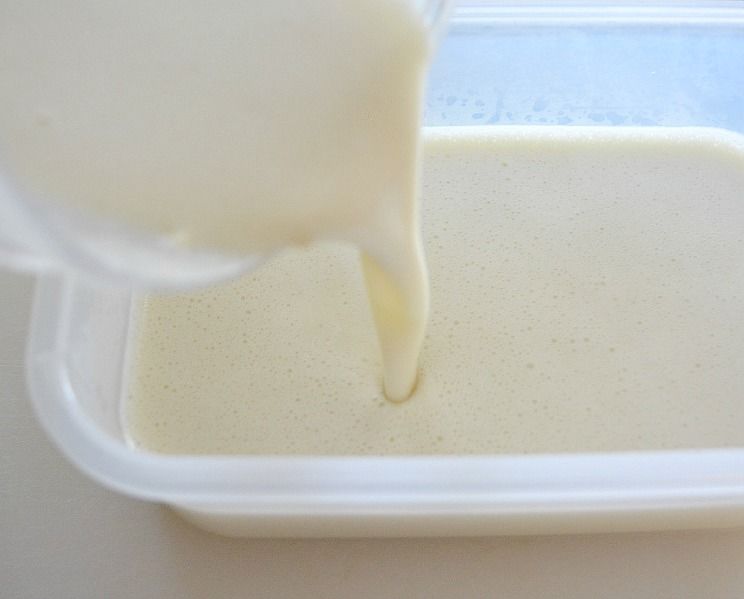 2. Pour into an airtight container. Refrigerate at least 4 hrs. Once solid, grate cheese.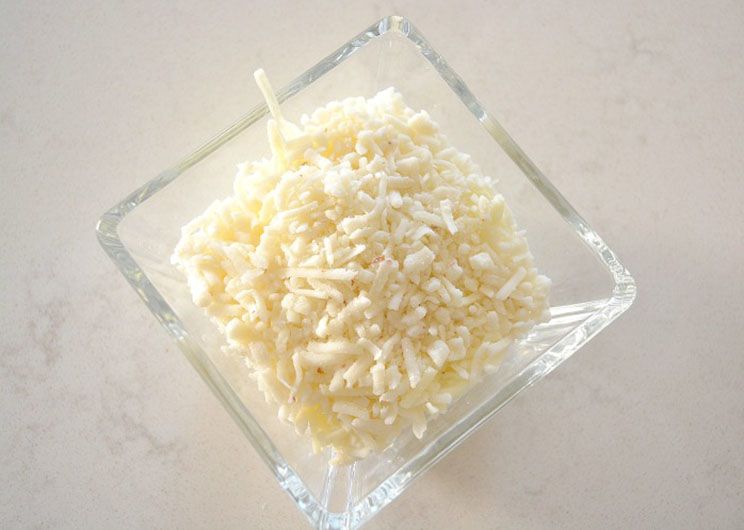 For Pesto:
1. Combine all ingredients in a food processor and blend until well-combined and smooth in texture.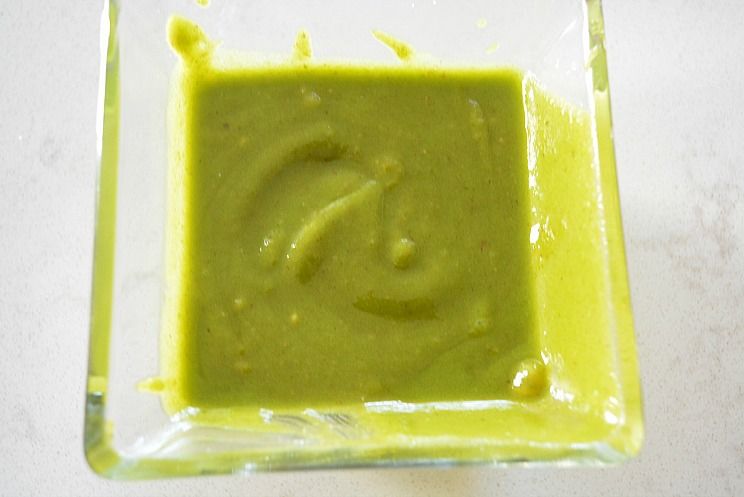 For Pizza Crust:
1. Preheat oven to 400℉. Grease a pizza pan with extra virgin olive oil or coconut oil. In a medium-sized bowl, combine dry ingredients and break up any lumps from the almond meal.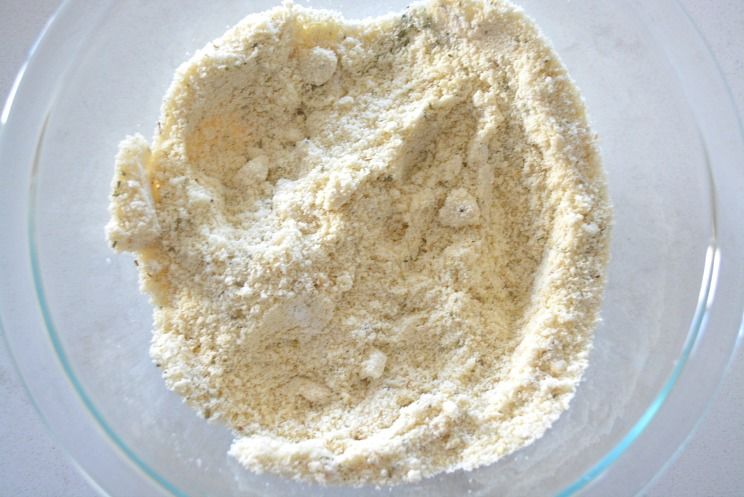 2. Whisk together egg and milk. Stir mixture in with dry ingredients. Mixture will be the consistency of a thick pancake batter.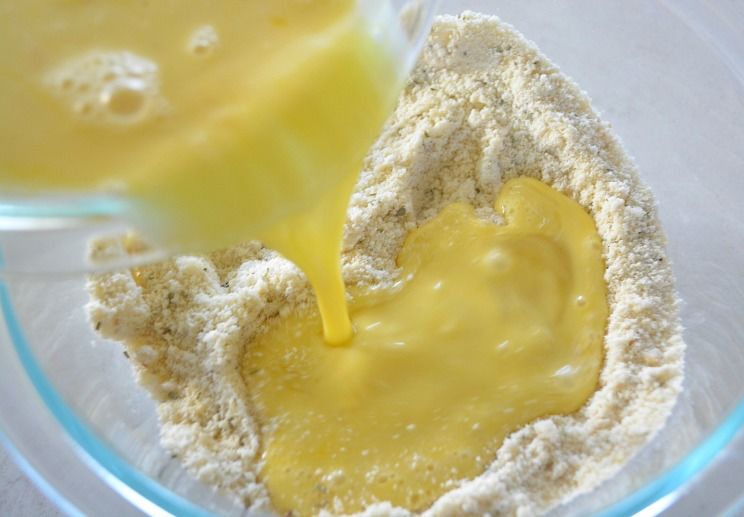 3. Pour mixture into pizza pan, making sure the batter is evenly spread in the pan. Bake for 15 minutes.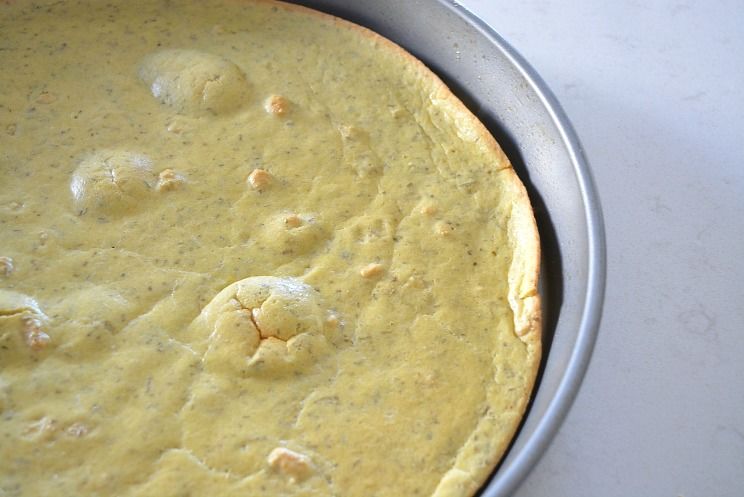 4. Top with pesto, cheese, and sliced veggies. Bake 5 minutes longer, then broil at 500℉ for 3-5 minutes, until cheese is bubbly and melted. Allow pizza to cool slightly then carefully remove from pan using a spatula. Slice and serve.


(You'll Also Love: Paleo Veggie and Bacon Breakfast Pizza)