Fire up your waffle maker — you're going to love these sweet and fluffy Paleo Cinnamon Waffles!
If I'm being honest, I'm usually an eggs-for-breakfast kinda gal. I wake up in the morning, sip on some coffee and get to scrambling or hard boiling.
But after eating eggs for several mornings in a row, they tend to get a little boring. That's when I love to whip up a patch of tasty Paleo Cinnamon Waffles!
Love Paleo breakfast recipes? Get our free breakfast recipe cookbook here!
What makes these waffles so tasty, you ask? The cinnamon, of course! Cinnamon is like avocado: it makes everything better. Don't like the way your PB&J sandwich tastes? Add some cinnamon! Accidentally made boring and bland fruit salad? Add some cinnamon to sweeten it up! These waffles are already good to begin with, but they definitely benefit from a healthy dash of this toasty spice.
Plus, they're extra fluffy when they're homemade. And who doesn't want fluffy waffles?
Erin Druga
Paleo Cinnamon Waffles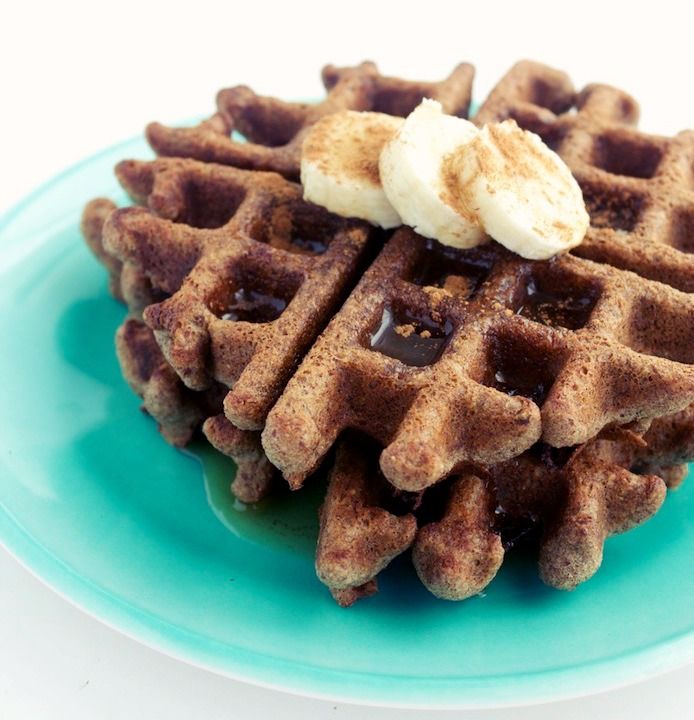 Cook Time:
3 mins
3 minutes
Prep Time:
10 mins
10 minutes
Paleo Cinnamon Waffles
These fluffy homemade waffles are sweetened with cinnamon and vanilla for a delicious weekend breakfast.
Ingredients
2 cups almond flour

1/4 cups arrowroot

2 t baking powder

1/2 t baking soda

1/4 t salt

3 tsp cinnamon

2 eggs

1/4 cup + 2 T almond milk

1 tsp vanilla

1/4 cup organic maple syrup
Instructions
Preheat waffle maker.

In a large bowl, combine flour, arrowroot, baking powder, baking soda, salt, and cinnamon; mix together.

In a separate bowl, whisk eggs together. Add milk, vanilla and syrup to the bowl with the eggs and stir.

Fold wet ingredients into dry ingredients and mix well.

Once waffle maker is warmed and ready, pour a little more than ½ batter into the waffle maker and flip waffle maker over.

Your waffle maker should alert you once waffle is complete; once it is, use a spatula or tongs to remove from waffle from waffle maker.

Top with additional syrup, cinnamon or a sliced banana and enjoy!
(You'll Also Love: Paleo Churro Waffles)