Prepare yourself for the most delicious and EASY Paleo Garlic Mussels in White Wine Sauce you will ever taste – minimal ingredients and tons of flavor.
These garlic mussels are a great go-to meal when you want to feel fancy mid-week but don't have the time.
Mussels cook very quickly and that makes them an easy weeknight meal, from start to finish they're ready-to-eat in only 20 minutes! Just make sure to take the time to clean them. This is one of the most important steps — so don't skimp out here. Nobody likes a sandy mussel!
Want to go Paleo? Not sure where to start?
Start with this FREE Paleo For Beginners Guide Today!
To give them a good cleaning, let them soak in an ice cold bath for a few minutes before you're ready to scrub them. This will help the sand fall off the mussels and also let you know which mussels may no longer be living (which means you'll want to trash them).
After a short visit in the ice bath, the mussels that are alive will close. Next, scrub them well under cold running water. While you're scrubbing, you might see a little string, or the "beard." Gently pull that out or cut it off. Once you've done this, place the cleaned mussel in a clean ice bath until you're ready to cook them.
This recipe needs just a few simple ingredients. If wine doesn't fit into your Paleo diet, feel free to swap it with vegetable stock to keep the flavor.
When you're finished sautéing the shallots and garlic, add a dry white wine (or vegetable stock) and let it reduce. This is where all the rich flavors develop. Then you'll add in the mussels and allow them to cook for five minutes. After that, serve these garlic mussels by themselves, over Paleo noodles, or with sweet potato fries for dipping into the savory sauce!
Deanna Dorman
Garlic Mussels in White Wine Sauce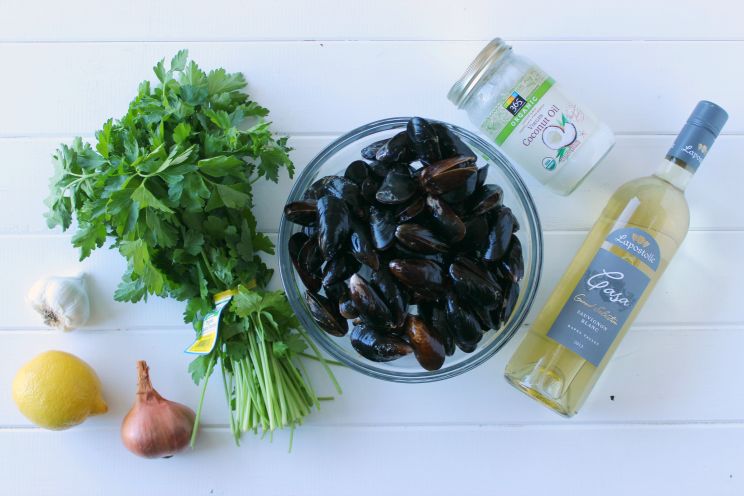 Cook Time:
15 mins
15 minutes
Prep Time:
10 mins
10 minutes
Garlic Mussels in White Wine Sauce
Ingredients
2 lbs mussels

2 T coconut oil

2 large shallots, finely diced

2 cloves garlic, minced

1 bunch parsley

1 cup dry white wine (optional: substitute with vegetable broth)

1 lemon & 1 t lemon zest
How To Make It
1. Allow the mussels to soak for a few minutes in an ice bath. Rinse and scrub mussels under cold water. Using your fingers or small knife, remove the "beard," or the strings, that hang from the shells, and discard. Place the cleaned mussels in a clean ice bath while you clean the remaining mussels.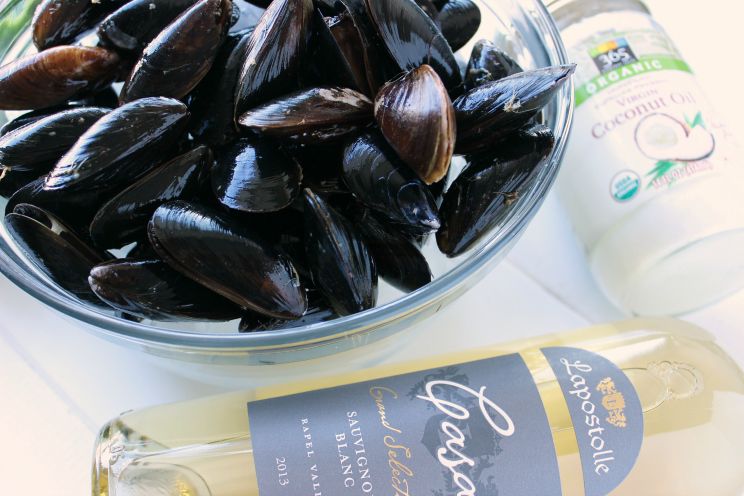 2. In a large stockpot, heat coconut oil over medium-high heat. Sauté shallots, garlic, and 3 sprigs of parsley over medium heat until fragrant and the onions are translucent, for about 3 minutes.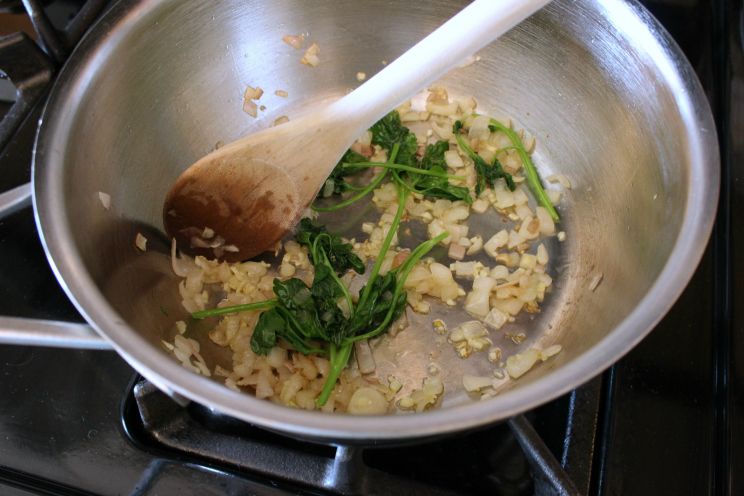 3. Pour in the white wine and bring it to a simmer. Allow it to reduce and simmer for about 5 minutes.
4. Add mussels, cover, and cook about 5 minutes, stirring once. After about 5 minutes, any mussels that do not open should be discarded.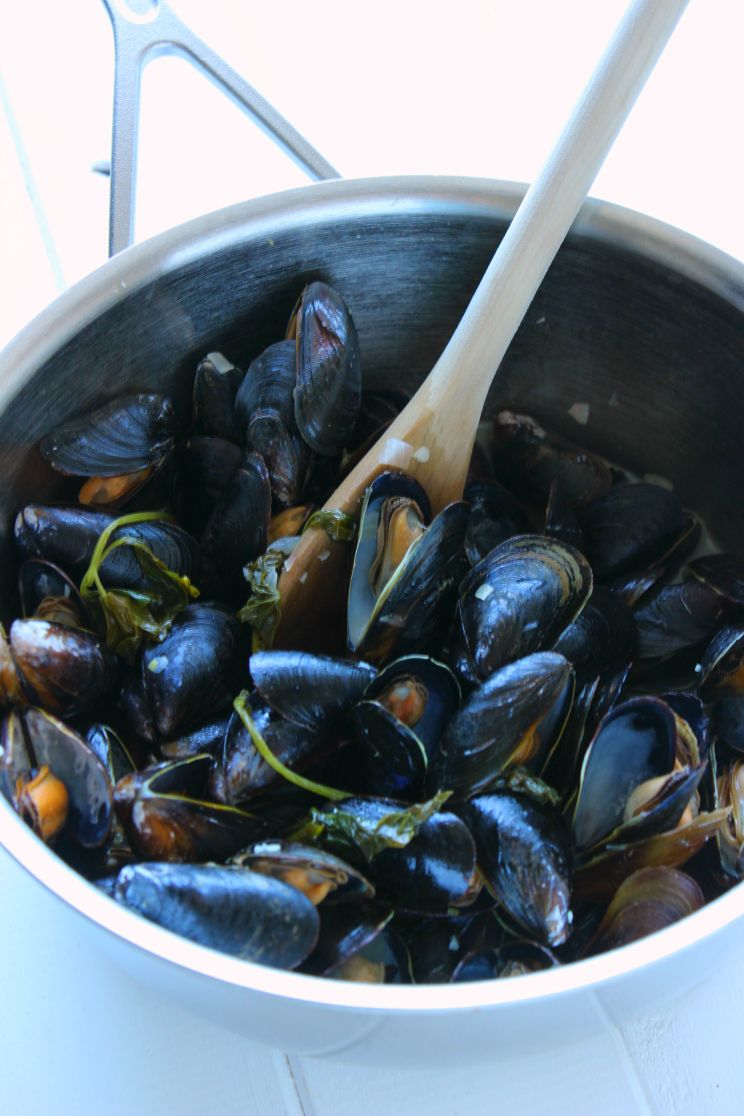 5. Squeeze fresh lemon juice over the mussels and sprinkle with chopped parsley. Enjoy!


(You'll Also Love: Heavenly Coconut-Crusted Shrimp Recipe)