From chewy to crispy, we tested 10 gluten-free flours to see which ones made the best chocolate chip cookies!
Everyone loves a warm chocolate chip cookie, but sometimes it can be tough to find the right balance between texture and taste – especially when working with gluten-free flours.
For most bakeries, using an all-purpose flour is key to perfecting that crisp, fluffy texture that all cookie lovers crave. However, when you're trying to go grain-free, things can get a bit tricky in the baking department. That's why we decided to see which gluten-free flours would hold up best when searching for that ultimate ooey gooey cookie.
Love Paleo Desserts? Then you'll love our FREE Paleo Dessert Cookbook.
Click here to get your FREE copy of our delicious Dessert Recipes!
Whether you prefer soft-baked or crispy, we put some of the most common gluten-free flours to the cookie test. Many came out on top, while there are a few flops in the bunch. Read on to see which ones are worth the hype, and which are better suited for other recipes.
Why Not All Gluten-Free Flours Are Equal
Each gluten-free flour delivers a different amount of absorbency, moisture, texture and, of course, flavor.
A lot of times, you'll notice that some gluten-free flours don't spread during baking. Other times, they can overpower in taste or become very absorbent. It's important to note that the moisture content of each flour will greatly affect how airy or dense the cookies will come out when baked.
---
The Experiment
For our experiment, we started with a base of control ingredients (including grass-fed butter, Paleo sweeteners, and dark chocolate chips) to keep things consistent when testing. We also kept all measurements and cooking times the same to test the overall browning ability of each flour.
You may notice that the control ingredients are very similar to those found in traditional cookies – with the exception of coconut sugar. Skipping Paleo fats (like coconut oil) reduces the influence on texture so that we can determine which flour affects the overall flavor. If you prefer to swap out grass-fed butter for ghee, feel free to do so in equal amounts.
The variable for each cookie includes the type of flour we used along with their corresponding measurements. Each flour measurement accounts for absorbency, so we don't have to add any additional moisture like butter or eggs.
What We're Looking For
The idea of this experiment is to find which Paleo flours create the best all-around cookie that is chewy, crisp, and flavorful. While we have our own opinions on the ideal chocolate chip cookie, we know that preference in taste differs from person to person. That's why we broke down the results based on the flour that best suits your cookie needs!
---
The Results
Tried & True: Blanched Almond Flour + Tapioca Starch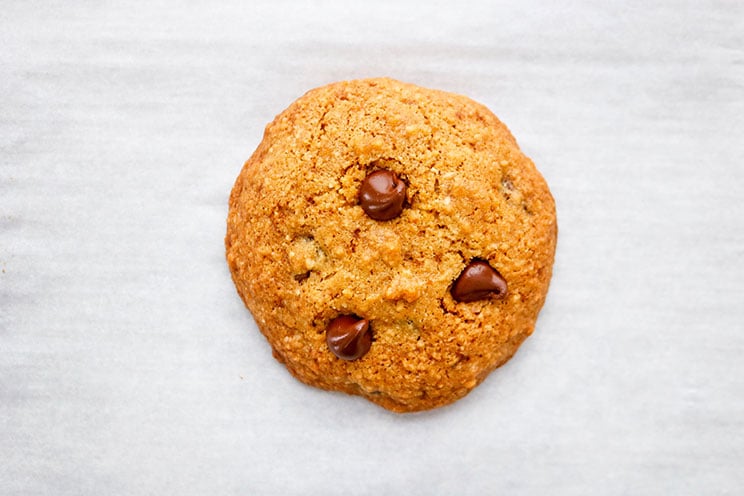 This combination creates a cookie that is both dunkable and chewy for a swoon-worthy taste. There's a subtle nutty flavor from the almond flour that gives this combo an upper edge above the rest.
Pros: Perfect amount of crispness and fluffy texture
Cons: Has more opportunity for error due to using 2 flours
Quick Tips: Use 2 cups of almond flour and a ¼ cup of tapioca starch for a foolproof cookie
Blanched Almond Flour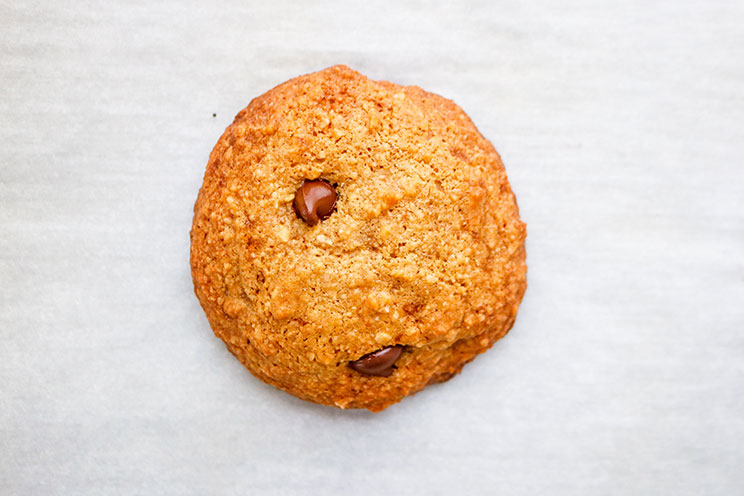 Blanched almond flour is made with almonds that have their skins removed. It makes for a fluffy, moist cookie every time and is readily accessible in most grocery stores.
Pros: Soft-baked cookie texture
Cons: Not ideal for those who prefer a crisp cookie
Quick Tips: Pair with cassava or tapioca flour for more crispness
Cashew Flour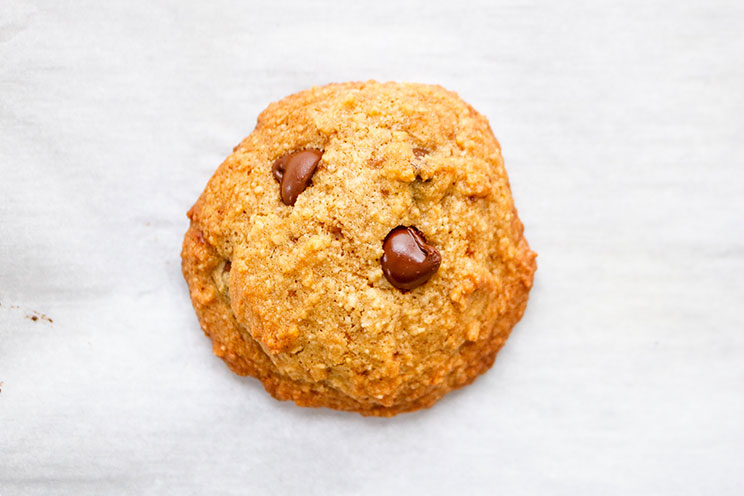 Like almond flour, cashew flour has a subtle nutty flavor that creates a soft and chewy cookie. It also produces more moisture so that it spreads easily in the oven.
Pros: Good substitution for almond flour, soft, chewy
Cons: Not as accessible as almond flour
Quick Tips: Purchase online
Plantain Flour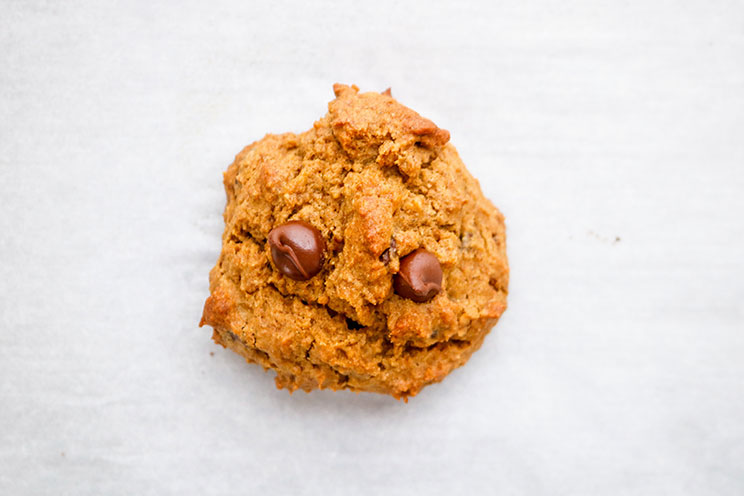 Plantain flour has an earthy taste that tends to overpower the cookie. It also doesn't spread as well as the other flours and is better suited for more savory recipes.
Pros: High in potassium and grain-free
Cons: Earthy flavor, strong aroma, overpowering in taste
Quick Tips: Mix with almond flour or cassava flour to mellow out the flavor
Sweet Potato Flour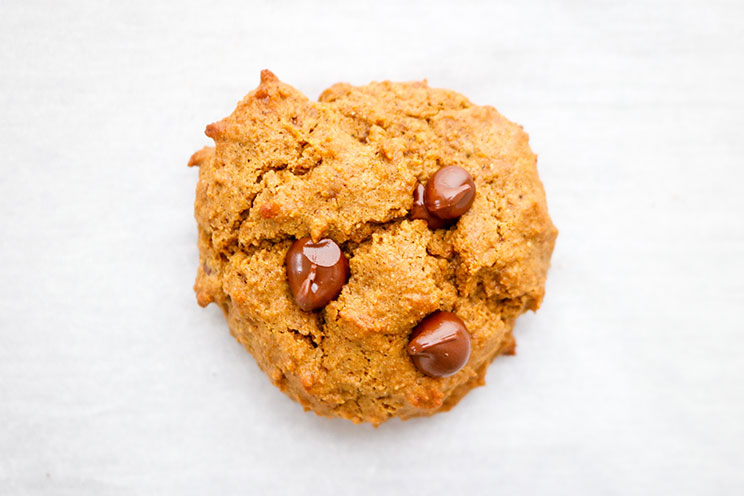 Sweet potato flour has a strong flavor and absorbs more moisture, creating a denser cookie. This flour could have potential in savory baking or paired with spices that mask its earthy flavor.
Pros: Offers an alternative for those with nut allergies
Cons: Strong earthy flavor, aroma
Quick Tips: Pair with spices like nutmeg, cinnamon, clove in baking to offset the flavor
Tapioca Flour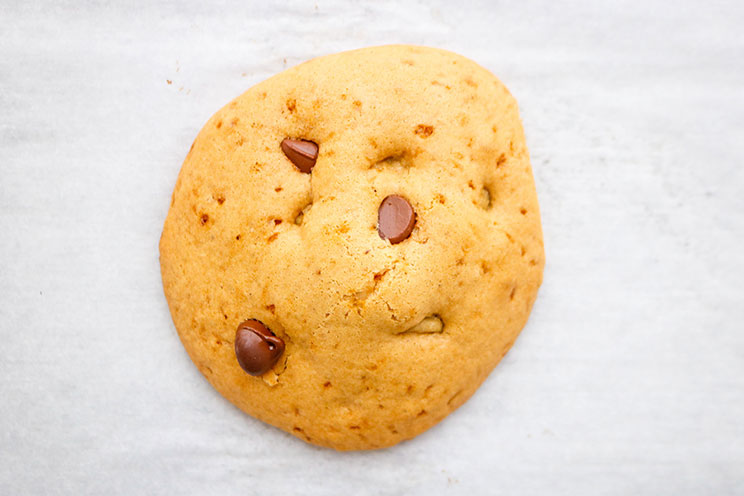 Tapioca flour creates a thinner crispier cookie, but also produces a bland flavor with a texture that's more meringue-like than the rest. Although it spread easily in the oven, it lacks in traditional cookie flavor.
Pros: Creates a great cookie when paired with another flour
Cons: Not good on its own, produces a bland cookie
Quick Tips: Always use with hazelnut, almond, or cashew flour for better results
Cassava Flour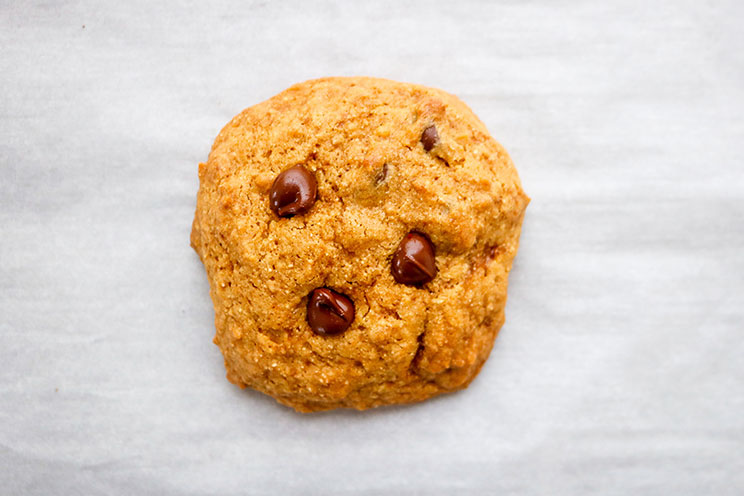 Cassava flour creates a bakery-style cookie that tastes both crisp and chewy. The flavor is similar to an all-purpose flour, and allows the coconut sugar and butter to shine through.
Pros: Has traditional cookie flavor and texture, chewy and crispy
Cons: Expensive
Quick Tips: Shop around for cheaper brands or purchase cassava flour on sale
Tigernut Flour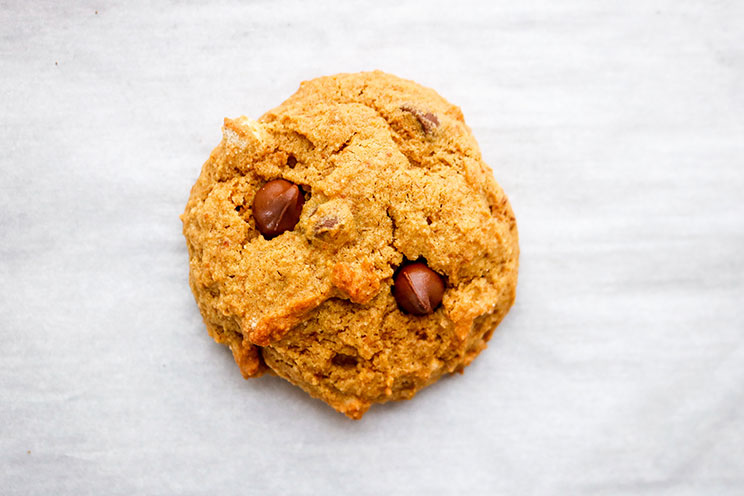 Tigernut is a terrific stand in for some nut flours and creates a cakey, moist cookie with a soft-baked texture.
Pros: Great stand in for almond flour or cashew flour
Cons: Hard to find
Quick Tips: If this is a flour you'd like to try, purchase online for convenience
Hazelnut Flour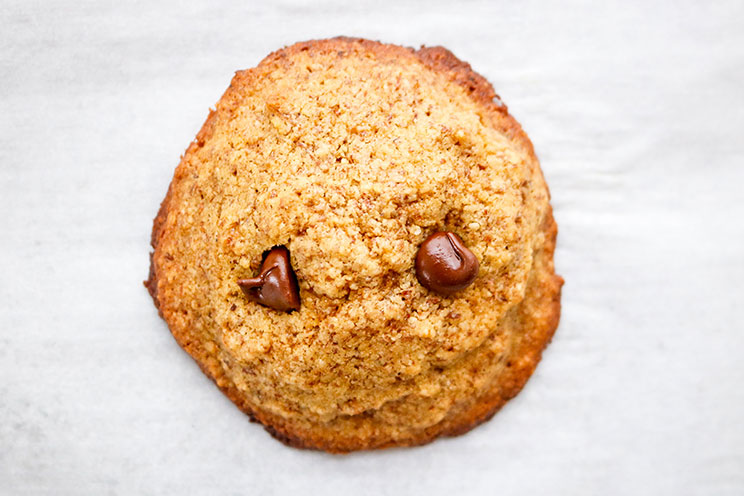 The addition of hazelnut flour creates a cookie that's chewy, rich in texture, and has a toffee-like aroma. Compared to its blanched counterparts, the hazelnut skins add a nuttier, richer flavor to the cookie.
Pros: Rich flavor, nutty, chewy
Cons: Can easily burn
Quick Tips: Stay near the oven and check cookies often to avoid burning
Coconut Flour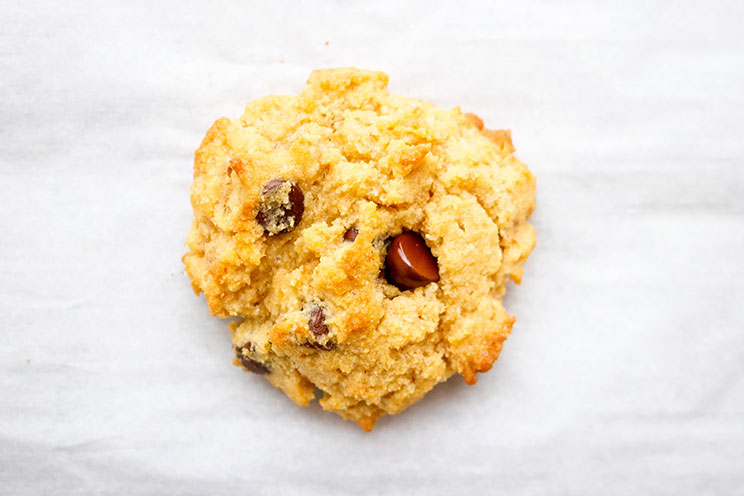 Coconut flour is the fluffiest of all the choices (due to its spongy texture), but tends to crumble easily. It has a strong coconut tone that complements the other flavors of the cookie and pairs well other Paleo flours (like cassava or almond).
Pros: Adds a sweeter unique taste
Cons: Doesn't hold up well and tends to crumble
Quick Tips: Add extra moisture (via eggs or butter) and pair with another flour like cassava or almond flour
---
The Final Takeaway
While nut flours (like almond, tigernut, and macadamia) rounded out the top five, other flours absorbed too much moisture and were overpowering in taste (looking at you, tapioca and sweet potato!).
However, this doesn't mean that denser flours lack potential in creating a top-notch cookie. The key is finding a balance between Paleo ingredients that offset the bad with the good. Take time to experiment with different sweeteners, liquids, and flour combos to unlock the perfect match.
Bottom Line: You don't have to forgo your cookie craving to follow the Paleo lifestyle. There is a variety of Paleo flours that can achieve a cookie just as delicious as any traditional recipe. Use them for everyday baking and to keep your sweets gluten-free and grain-free.
Jennafer Ashley
A Visual Guide to Every Gluten-Free Chocolate Chip Cookie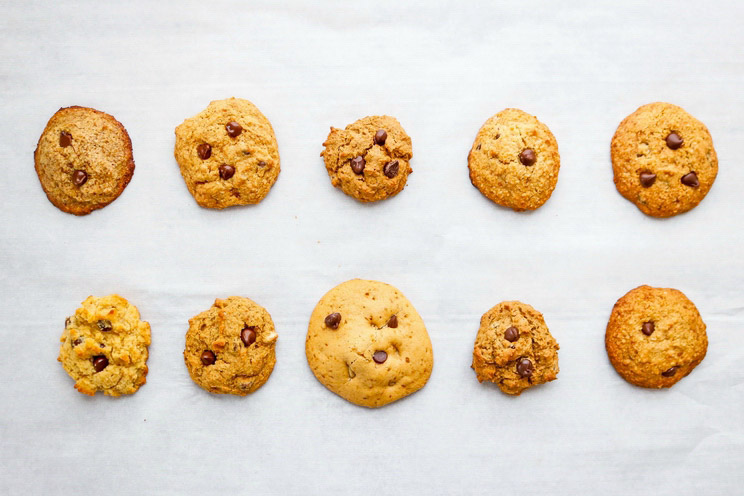 Inactive Time:
20 mins
20 minutes
Cook Time:
12 mins
12 minutes
Prep Time:
10 mins
10 minutes
A Visual Guide to Every Gluten-Free Chocolate Chip Cookie
Some flours are more absorbent than others, which means less is needed when added to the other control ingredients. This will yield a few less cookies for those particular batches.
Tools
Medium baking sheet

Parchment paper

2 medium mixing bowls

Electric mixer
Ingredients
Gluten-free Flour of Choice (pick one):
2 cups blanched almond flour + 1/4 cup tapioca starch

2½ cups blanched almond flour

2½ cups cashew flour

1½ cups plantain flour

1 cup sweet potato flour

2 cups tapioca flour

2 cups hazelnut flour

1½ cups cassava flour

½ cup coconut flour

2½ cups tigernut flour
Control Ingredients (add with gluten-free flour of choice):
½ cup unsalted grass-fed butter, softened to room temperature

½ cup coconut sugar

1 t vanilla extract

2 large pasture raised eggs

1 t baking powder

¼ t sea salt

½ cup dark chocolate chips
Instructions
Preheat oven to 350ºF and line a medium baking sheet with parchment paper. In a medium mixing bowl, stir together the flour, sea salt, and baking powder. In a separate medium mixing bowl, add the softened butter and coconut sugar. Beat on medium speed using a electric mixer for 15 seconds or until creamy.

Add the eggs and vanilla extract. Continue to beat for 10 seconds. Gradually beat in the flour mixture until moist and thoroughly mixed, about 15 seconds. Fold in the chocolate chips.

Scoop heaping tablespoons of dough onto the baking sheet, 2 to 3 inches apart. Bake for 12 minutes or until the edges are golden brown. Cool on the baking sheet 20 minutes at room temperature. Enjoy or store in an airtight container at room temperature for up to 1 week.
Looking for Paleo ingredients? Here are a few we'd recommend:
Almond flour (Hodgson Mill)
Tapioca flour (Authentic Foods)
Hazelnut flour (Bob's Red Mill)
Coconut flour (Nutiva)
Vanilla extract (Frontier)
Baking powder (Hain)
Coarse sea salt (AztecSeaSalt)
Semi-sweet chocolate chips (Enjoy Life)
(You'll Also Love: The Highly Delicious Guide to Paleo Snack Boards)