Get ready for a Paleo All-Purpose Flour Mix you can use for all of your essential baking needs! From cookies to pizza crust, this gluten-free flour has everything you need!
One of the trickiest parts of baking with Paleo flours is finding one that will be fluffy enough to use in breads, muffins, pizza crusts, and cookies. Combining both cassava and almond flours together, we've created a perfect blend that strikes the perfect balance. Keep this gluten-free flour on-hand whenever you're in the mood to whip up your favorite Paleo baked goods!
Cassava flour is extremely versatile, light in texture, and uber absorbent. It's made with ground yucca root and has a flavor that is both earthy and mild. Adding it to the mixture is great for recipes like tortillas or pita bread and creates a sturdy base for maximum flexibility.
Love Almond Flour Recipes? Then you'll love our FREE Almond Flour Recipes.
Click here to get your FREE copy of our delicious Almond Flour Recipes!
Tip: If your recipe requires extra moisture, try adding in an extra egg (if the recipe already calls for eggs) or scale back the measurements by 1/4 cup.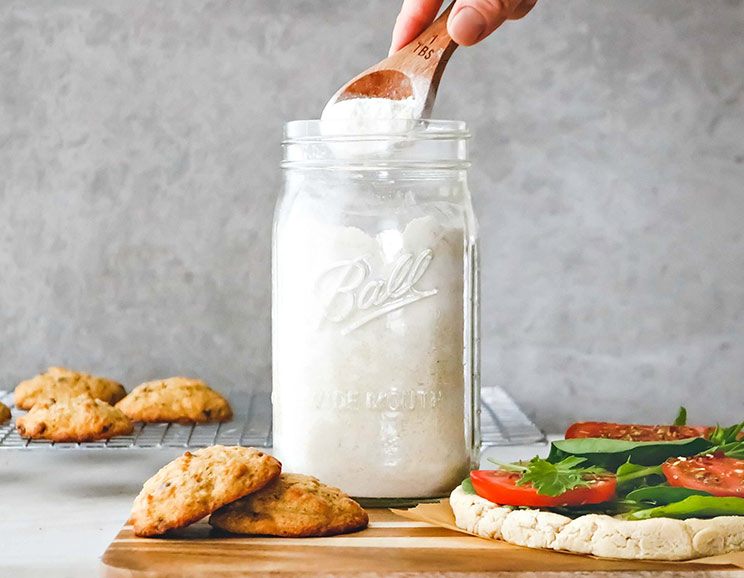 To balance the absorbency of cassava flour, this recipe uses blanched almond flour for extra fluff, chewiness, and a hint of moisture. Unlike other gluten-free flours, this version is easier to work with and is less temperamental when incorporating into doughy recipes. Be sure to use blanched almond flour (almond skins removed) instead of almond meal (skins intact) for a finer texture.
To make the mix, combine both flours in a quart size jar and secure the lid. Shake to combine and store in a cool dry area.
Recipes to use this Paleo all-purpose blend in include:
Pie crusts
Pizza crusts
Muffins
Crackers
Biscuits
Jennafer Ashley
Gluten-Free All-Purpose Flour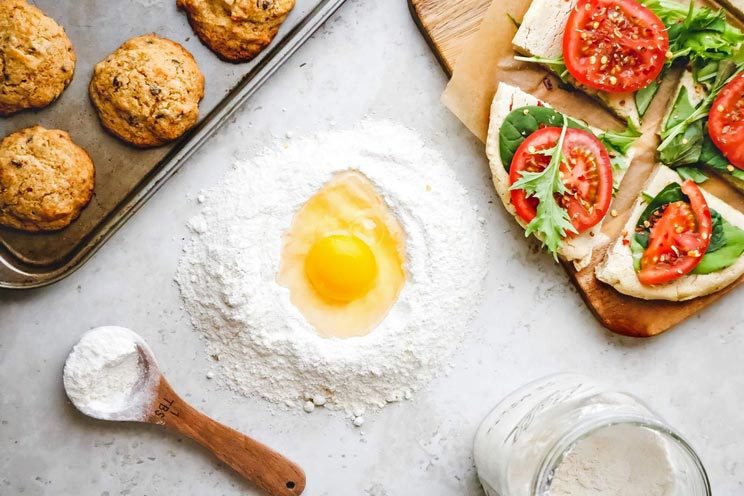 Prep Time:
2 mins
2 minutes
Gluten-Free All-Purpose Flour
Get ready for a Paleo All-Purpose Flour Mix you can use for all of your essential baking needs.
Tools
Jar or container for storing
Ingredients
2 cups cassava flour

1 cup blanched almond flour
Instructions
Combine the flours in a jar or container. Top with a lid and shake well to combine.
Looking for Paleo ingredients? Here are a few we'd recommend:
Cassava flour (Otto's Naturals)
Almond flour (Bob's Red Mill)

(You'll Also Love: 33 Indulgent Coconut Flour Recipes)