These easy recipes keep your carb counts low while filling your diet with healthy fats and quality protein!
Fat loss is best achieved by incorporating a steady diet of healthy fats, ample protein, and lowering your sugar intake.
Below you'll find plenty of go-to meals that are rich in fat-burning nutrition. Print them out, save them, bookmark them – whatever you have to do! You'll want to keep them handy for all your meal prepping needs throughout the week.
Curious about ketosis?
Click here to get the FREE Easy Keto Guide to learn the right way to go keto!
Zucchini Fritters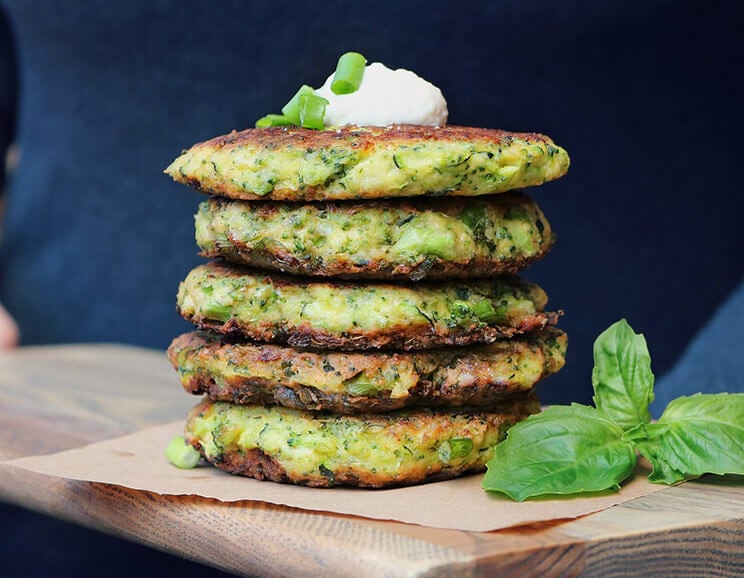 Swap regular white potatoes with low carb zucchini in this light and healthy fritter recipe. Made with eggs, veggies, and almond flour, this recipe also happens to be keto-friendly too!
Recipe: Zucchini Fritters
The Best (and Easiest) Baked Salmon Recipe Ever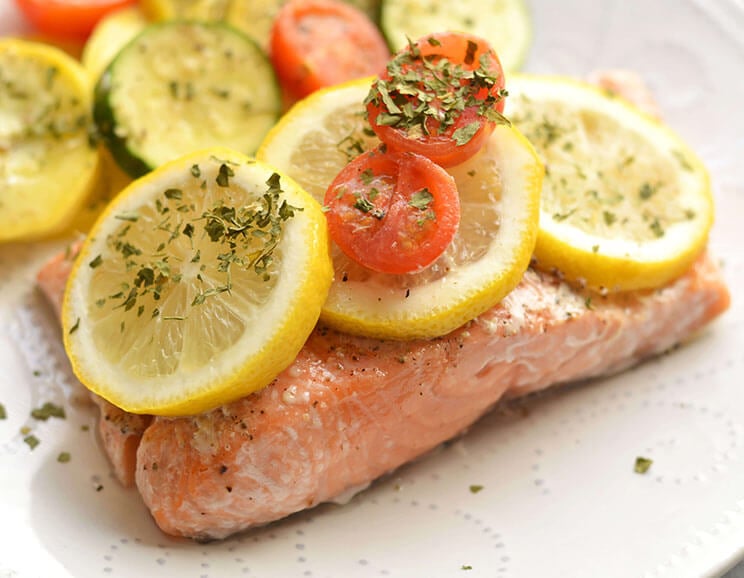 This fish is rich in protein and beneficial fatty acids (with an extra dose of anti-inflammatory nutrients to boot). Make this recipe when you're low on time or need a quick dinner that's wholesomely nutritious.
Recipe: The Best (and Easiest) Baked Salmon Recipe Ever
Low Carb Paleo Keto Bread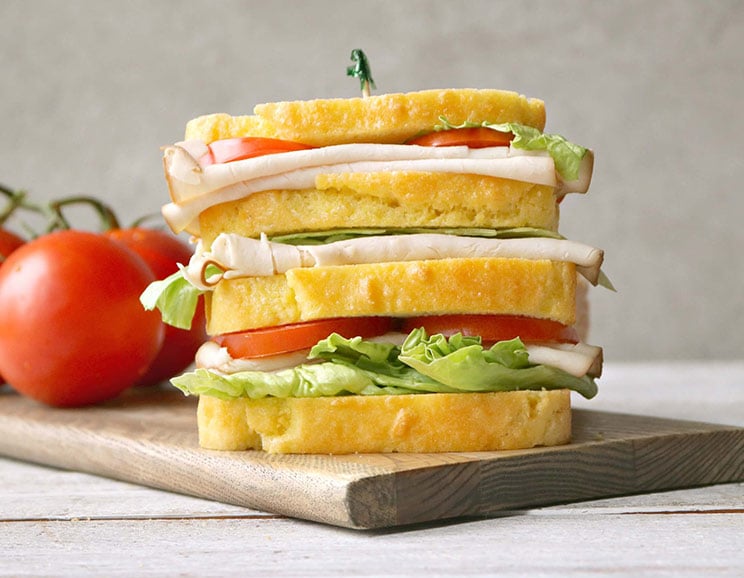 You'll want to bookmark this recipe. Made with Paleo and low carb ingredients, this bread is made with plenty of eggs and healthy fat (thanks to buttery ghee). Fill it with your favorite sandwich fixings to keep cravings at bay.
Recipe: Low Carb Paleo Keto Bread
Bacon "Chips" and Thick Guacamole Dip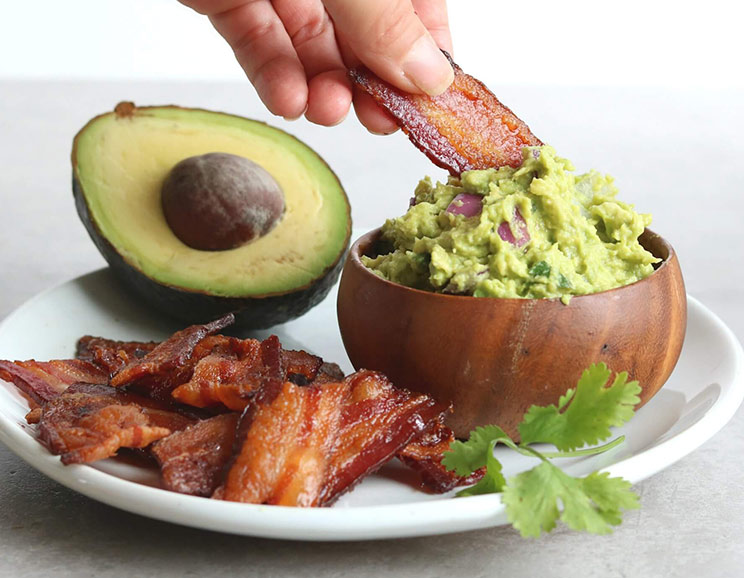 Dip crispy bacon strips into creamy guacamole for a quick and savory snack that's filled with protein and healthy fats!
Recipe: Bacon "Chips" and Thick Guacamole Dip
Bacon and Egg Cups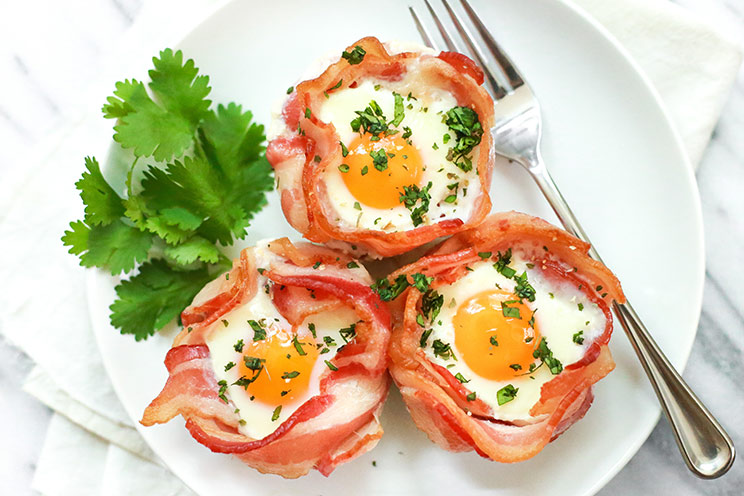 Eggs are the cornerstone of any healthful Paleo diet and are a huge source of protein. Baked with bacon and topped with fresh parsley, this recipe is a great way to enjoy a low-carb breakfast with loads of beneficial nutrition. Best part is, you can make it using only three ingredients!
Recipe: Bacon and Egg Cups
Want more simple, low carb recipe inspiration? Check out this tasty list of 33 Keto Fat Bomb Recipes!