Part casserole, part hot pocket, this Paleo Chicken Bake recipe has a flaky yet slightly doughy crust. It feels like you're biting into a pastry filled with creamy chicken, bacon, and mushroom.
You'll be surprised at how easily this recipe comes together. It just takes a few minutes to cook up the chicken mix. And since there's no rising time required, the dough comes together in record time. The hardest part is waiting for the timer to beep while they bake! (We promise it's worth it.)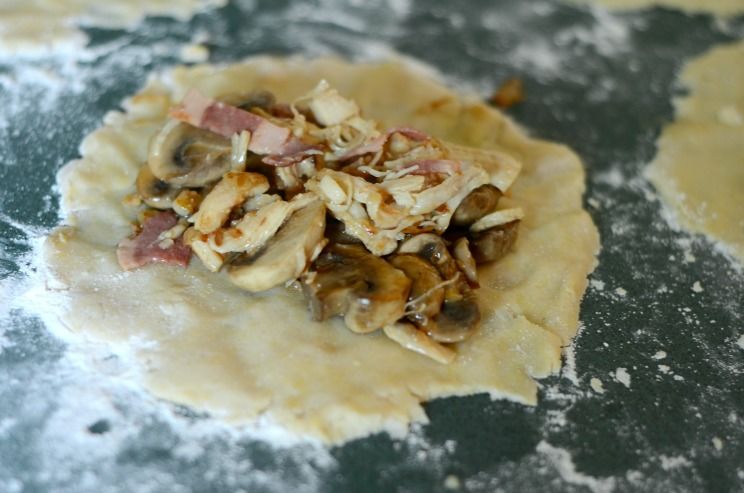 Tip: For best results, use cooked chicken breast in the filling, rather than dark meat. The white meat absorbs the flavors better, making for a richer taste.
Love slow cooker recipes?
Click here to get your FREE copy of our delicious Slow-Cooker Recipes!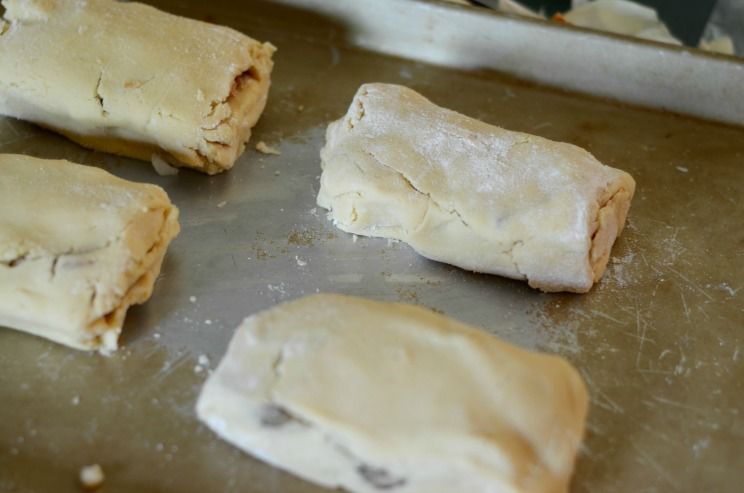 Use the finest-ground cassava flour you can find. If you have good flour, the baked dough will be indistinguishable from wheat-based dough. Coconut cream keeps the chicken moist. The easiest way to acquire this cream is by just skimming the creamy stuff off the top of a can of coconut milk, but you can also buy coconut cream on its own. (If you can't eat coconut, you could use cashew cream and substitute grass-fed butter for the coconut oil in the pastry.)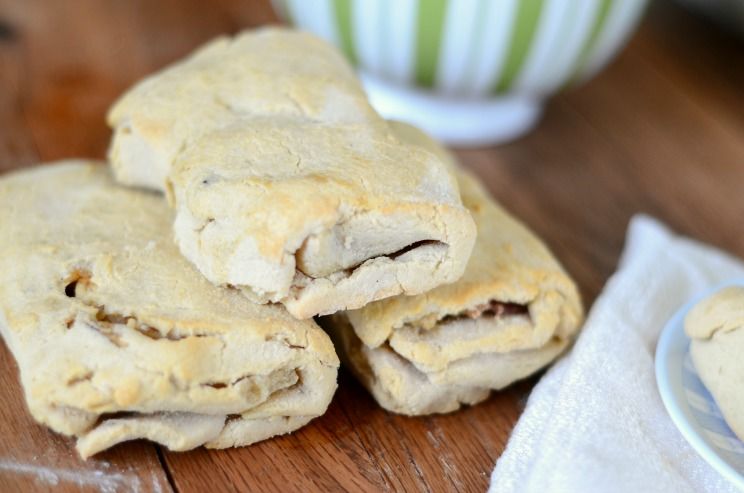 These bakes make for a fun snacks, which pair well with a cozy veggie soup. They also keep well and are perfect make-ahead lunches for a busy week. Get in the kitchen and make these delicious bakes; you'll be wowed by the irresistible chicken-and-bacon filling wrapped in a pastry-like crust!
Heather Resler
Paleo Chicken Bake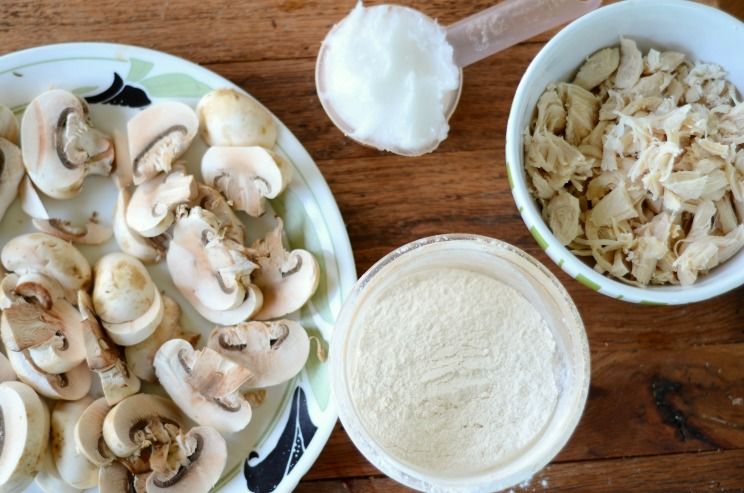 Cook Time:
30 mins
30 minutes
Prep Time:
25 mins
25 minutes
Paleo Chicken Bake
A crunchy pastry filled with creamy chicken, bacon, and mushroom.
Ingredients
For The Dough:

3 eggs

½ cup coconut oil

⅓ cup coconut cream

1⅓ cups cassava flour

½ cup coconut flour

⅓ t salt

For The Filling:

1 T coconut oil

1½ cups chopped cooked chicken

4 strips bacon (diced)

12 ounces fresh mushrooms (sliced)

¼ onion (diced)

2 garlic cloves (minced)

⅓ cup coconut cream

1 T cassava flour

1 egg white (beaten)
Instructions
Preheat the oven to 350° F and grease a baking sheet.

Make the dough; mix together the eggs, coconut oil, and coconut cream; stir in the flours and salt. Knead a few times and divide into 4 balls.

Make the filling: Melt the coconut oil in a skillet over medium and add the chicken, bacon, mushrooms, onion, and garlic; saute until mostly cooked.

Mix in the coconut cream and cassava flour and cook and stir until thickened; remove from heat.

Roll each dough ball into a thin circle and divide the filling between the dough circles.

Fold in the ends and carefully roll up the dough. Place on the baking sheet and brush with egg white.

Bake for 25-30 minutes or until golden.

(You'll Also Love: Creamy Chicken Alfredo Recipe)