Elevate your wild-caught fish into a crispy, satiating snack with these easy tuna patties! 
These perfectly-portioned tuna patties are flavored with zesty lemon and dill for the ultimate low-carb snack. In addition, you only need a handful of ingredients! Prep these patties ahead of time for easy baking and serve them with your favorite sauces for dipping.
For this recipe, we combine wild-caught tuna with scallions, dill, and lemon juice to bulk up the patties with extra flavor. However, if you're looking to add your own twist, feel free to experiment with additional herbs and spices like basil or parsley.
Trying to figure out exactly what to eat on Paleo? Look no further than our FREE 21 Day Paleo Meal Plan.
Grab Our FREE Paleo Meal Plan By Clicking Here!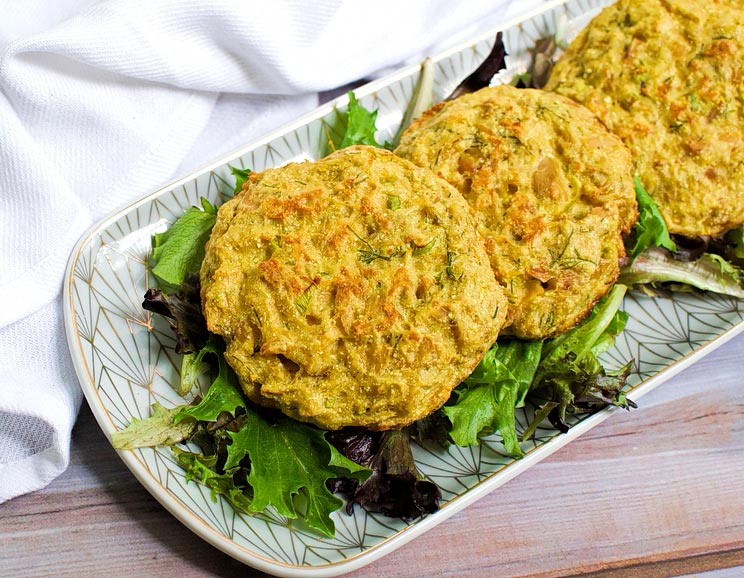 To make things gluten-free, we also incorporate cassava flour and eggs as a binder to help hold everything together. This adds density to the patties so that it prevents them from falling apart when baking.
Helpful Tips To Get You Started:
Customize these patties to your liking. Think of these patties like a blank canvas. For instance, you can mix things up with Latin-inspired ingredients like cilantro, lime, and chili powder. Similarly, you can go Asian with coconut aminos, lime, ginger, and garlic.
Don't be afraid to get your hands dirty. Dive in with your hands to fully incorporate. It's the quickest and easiest way to ensure all ingredients are evenly distributed.
Danielle Moore
6-Ingredient Tuna Patties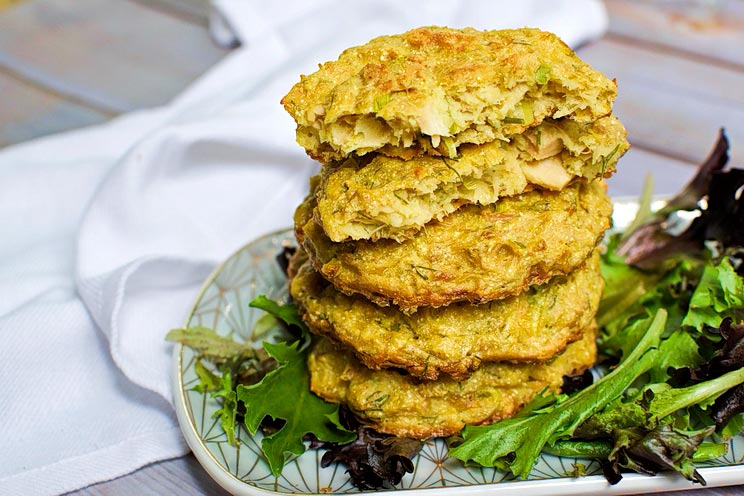 Cook Time:
17 mins
17 minutes
Prep Time:
5 mins
5 minutes
Nutrition facts:
11 grams of protein
9 grams of carbohydrates
4 grams of fat
6-Ingredient Tuna Patties
Elevate your wild-caught tuna into a crispy, satiating snack with just a handful of ingredients.
Tools
Baking sheet

Large mixing bowl
Ingredients
10 oz wild-caught canned tuna, drained

⅓ cup cassava flour

¼ cup chopped scallions

2 T chopped dill

2 eggs

1 T lemon juice
Instructions
Preheat the oven to 400°F and grease a sheet pan with olive oil.

In a large bowl, mix the remaining ingredients together until well combined.

Form the mixture into 4 patties, then place them onto the prepared baking sheet.

Bake for 12 minutes, then remove and carefully flip each patty over. Return it back to the oven and continue baking for 5 more minutes.

Serve and enjoy warm!
Looking for Paleo ingredients? Here's what we recommend:
Cassava flour (Otto's)
Meaty little patties make for the perfect protein-packed lunch or snack. Here's a couple more you could try: kale and mushroom sausage patties and Greek beef patties.
If you liked these super simple tuna patties, you'll love the variety of delicious, simple, and gourmet meals in our cookbook, Paleo Eats! Enjoy healthy yet hearty Paleo meals like Mongolian Red Pepper Beef, Pulled Pork, Bacon Bars, and more. Get your copy HERE.