Get your snacking fingers ready for these irresistible Chocolate Banana Chips!
The kid in you is going to love this chocolate banana treat! Made with just three ingredients, they make for the perfect healthy snack. Plus, they freeze beautifully, making them ideal for snacking on throughout the week.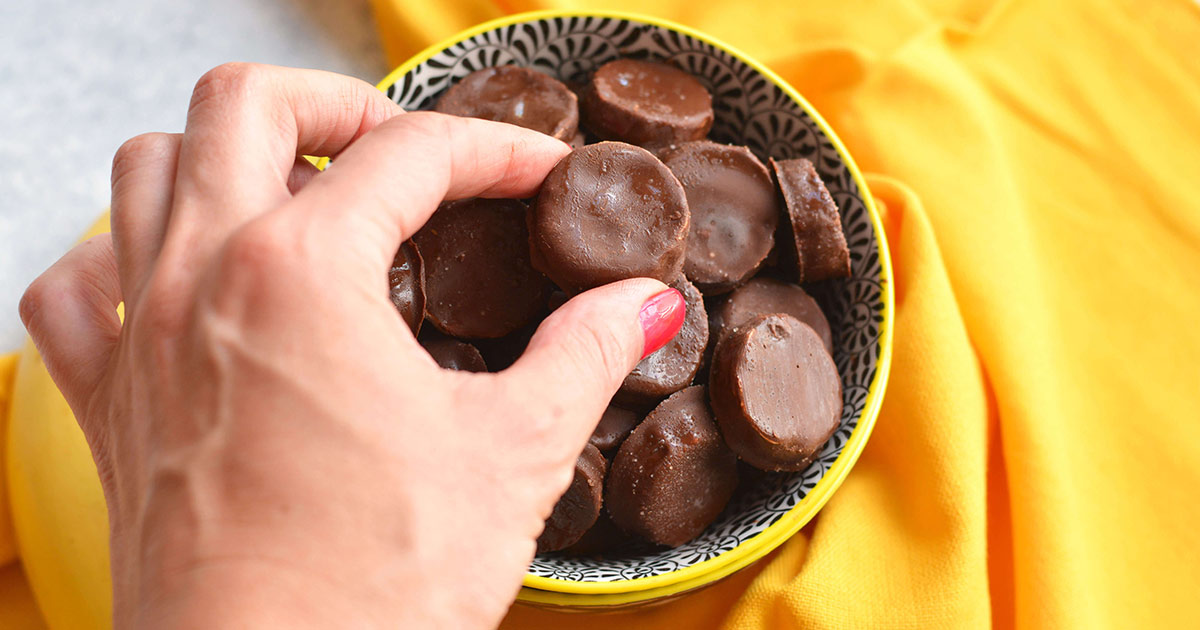 These banana chips are baked, not fried, so you'll need to use bananas that are slightly green and firm. Ripe bananas will break down their sugars rapidly when heated, while a slightly unripe banana guarantees baking perfection every time.
The baking process for this recipe is low and slow, so they get nice and crispy in the oven. Patience pays in getting the bananas perfectly crispy and slightly chewy.
Love Paleo Desserts?
Get our FREE Paleo Dessert Cookbook here!
Once the bananas are baked to perfection, dip them in melted dark chocolate over a double boiler. This is the fun part! Then set them in the freezer for an hour to harden before enjoying your healthy creation.
Enjoy your chocolate banana chips as a healthy snack any time of day or take them to your favorite outing to share with your friends!
Megan Olson
3-Ingredient Chocolate Banana Chips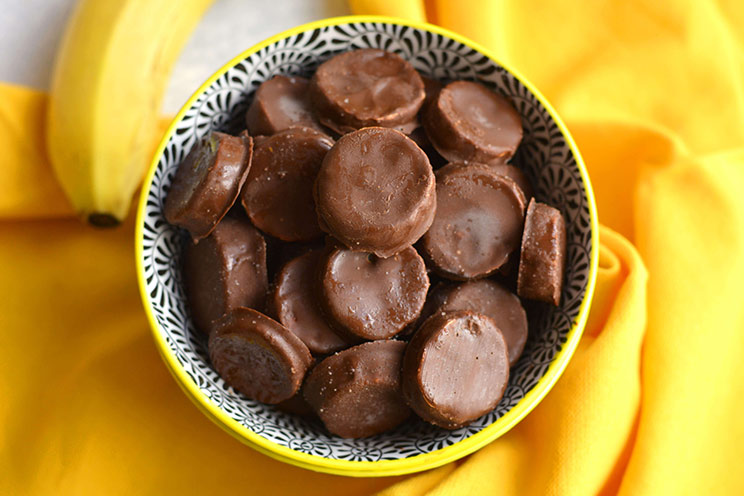 Prep Time:
20 mins
20 minutes
3-Ingredient Chocolate Banana Chips
Get your snacking fingers ready for these irresistible Chocolate-Covered Banana Chips!
Tools
Baking sheet

Parchment paper

Double boiler
Ingredients
3 slightly green, under-ripe bananas, thinly sliced

½ cup dark chocolate

2 T coconut oil
Instructions
Preheat oven to 200°F. Line a baking sheet with parchment paper. Place sliced bananas in an even layer on the baking sheet.

Brush melted coconut oil over each banana slice.

Bake for 2 hours, flipping the bananas once halfway through.

Remove bananas from the oven and cool completely on a wire rack.

Once cooled, melt the chocolate over a double boiler.

Dip each banana into the chocolate and set on a baking sheet lined with parchment paper. Repeat until all bananas are covered in chocolate.

Place in the freezer 1 hour or until hard.

Enjoy immediately or keep in the freezer for a healthy anytime snack.
Tip: For optimal freshness, keep them in the freezer.
Looking for Paleo ingredients? Here are a few we'd recommend:
Cold pressed coconut oil (Viva Naturals)

(You'll Also Love: Banana Cake Recipe with Dreamy Coconut Frosting)