Cholesterol is the oft-misunderstood villain of heart disease. Read on for some busted myths about cholesterol and heart disease.
Is dietary cholesterol a huge problem? Should cholesterol-reducing drugs be considered essential for wellness? Will excess cholesterol lead to an early death? These are ideas that pervade our modern understanding of cholesterol and health.
The truth about cholesterol has often been lost between research and long-held opinions, but thankfully science has made some definitive discoveries in recent years about what cholesterol is and how it actually works. It's time to bust some myths and uncover the truth about how cholesterol really impacts your health.
Do you wake up feeling fatigued, depressed, and restless? Break the cycle of bad sleep with our FREE Sleep Guide.
Click here to get your FREE copy of our Sleep Guide!
How Cholesterol Became The Bad Guy
With heart disease on the rise in the 1970s, the medical community started looking for a scapegoat to tell people to avoid. People wanted a tangible way to protect themselves.
The answer became avoiding saturated fat and dietary cholesterol, and ushered in statins, or cholesterol-lowering drugs.
Unfortunately, since the advent of these as regular protocols, heart disease has become the number one killer in the world. (1) Clearly, something is missing in this heart-protective equation.
In 2017, new research announced that saturated fat was not, in fact, a cause of heart disease. (2) With no correlation between saturated fat and cardiovascular problems, cholesterol's impact came into question. Is it as bad as everyone assumed?
---
5 Most Common Myths About Cholesterol, Busted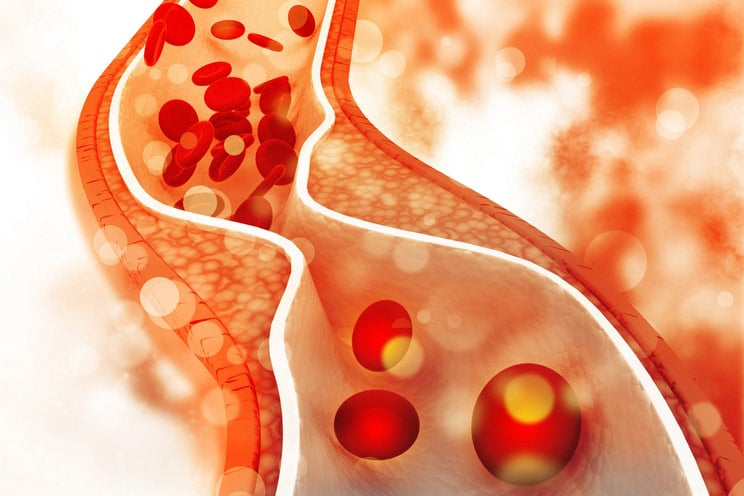 Despite new research, long-held beliefs about health are hard to defeat. It's still common to hear advice from doctors stating that people need to eat low-fat diets, watch their cholesterol, and eat plenty of whole grains. Drugs to lower cholesterol remain some of the most-prescribed pharmaceuticals today.
So, what is the truth behind these myths?
1. Too Much Cholesterol Will Cause Heart Disease and Heart Attacks
There is no research supporting this exact connection. But research does show that too low levels of good cholesterol might lead to heart disease and heart attack. (3) This is because cholesterol actually serves necessary functions within the body – both the LDL and HDL kinds.
Too low levels of HDL, or too low levels of cholesterol overall, can leave the body open to damaged cells and inflammation, particularly since the HDL cholesterol transporter serves antioxidant functions within the body. (4)
2. Too Much Cholesterol Will Shorten Your Life
Some research actually shows that older folks who have higher levels of cholesterol live as long or longer than those who have lower levels. (5) Cholesterol is necessary in the body for cell structure, nutrient transport in and out of cells, hormone metabolism, and more, making it a requirement for health. (6)
Because cholesterol is essential, the liver actually produces as much as 85 percent of the body's daily needs. Even dietary cholesterol sources must be converted before use, and don't actually impact blood cholesterol levels as much as was previously thought. (7)
3. Cholesterol-Lowering Drugs Are Safe and Essential for Prolonging Life
Not only does research not prove that statins are safe, but a strong body of evidence supports the fact that statins cause more problems than they solve. They've been linked to diabetes, and cholesterol reduced by statins might potentially culminate in cancer. (8, 9)
Cardiovascular disease and deaths have not decreased with the increase in statin use, so even if they might be beneficial in a few cases, they're not the wonder drug that they've been made out to be.
4. High Cholesterol Predicts Who Will Have Heart Attacks
While people like to have a neat and tidy way to predict whether they're at risk for a heart attack, cholesterol isn't the bad guy.
Cholesterol levels aren't necessarily predictive of who will have heart attacks anyway. In fact, many people who have heart attacks don't even have "red flag" levels of cholesterol, although they may have lower levels of HDL and higher levels of LDL. (10) Overall, higher cholesterol levels are actually associated with longer lifespans. (11)
5. Saturated Fat Leads to High Cholesterol and Heart Disease
The medical community has painted pictures of saturated fat sitting solidly in the arteries, clogging them, setting the ticking time bomb for a heart attack.
Saturated fat is not associated with heart disease, and while no diet should consist of only saturated fat, modern research fails to highlight that it's not saturated fat that is the problem, but rather a lack of omega-3 fatty acids or excessive carbohydrate intake that are the actual risk factors for cardiovascular health. (12, 13)
---
10 Simple Ways to Avoid Heart Disease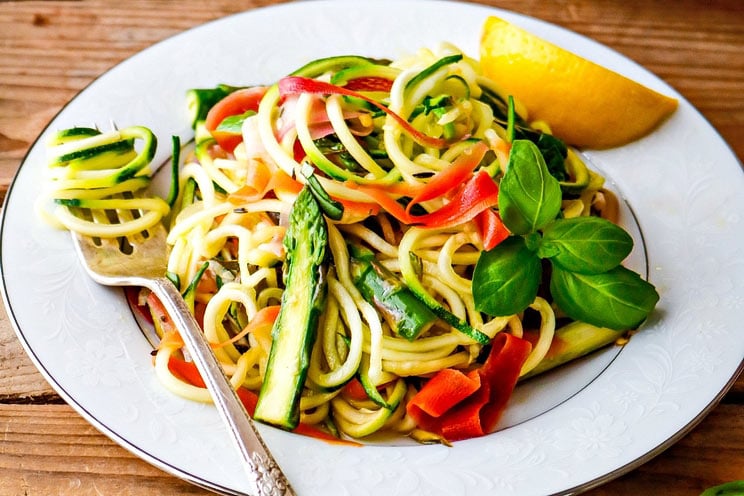 While cholesterol and saturated fat aren't the heart-clogging problems that the past few decades have led us to believe, there are other mechanisms associated with the breakdown of cardiovascular health.
Most heart disease stems from inflammation, which in some cases can be associated with elevated LDL levels, but in other cases is not.
There is no single lab test that can be used to definitively assess heart disease risk, but there are lifestyle factors that can reduce inflammation and lead to overall health and a lowered disease risk.
Avoid processed and refined foods.
They're nutrient-poor and don't provide your body what it needs to function optimally.
Avoid trans fats and vegetable oils.
These can lead to oxidative stress in the body, which results in inflammation. They're also damaging for the good gut microbes needed to prevent bacterial imbalance.
Get regular exercise or movement daily.
No need for a fancy fitness plan or expensive trainer. Even if you don't do anything beyond adding more natural movements into your daily life, you'll be working toward reducing your inflammatory load.
Maintain a healthy sleep cycle and routine.
Ensuring a healthy seven or eight hours of sleep each night is vital for the body's restorative processes, and without this, it can become easily stressed, inflamed, and prone to disease.
Stay hydrated.
Cells need adequate fluid levels to get their jobs done, and when we become stressed at a cellular level, inflammatory processes take over. Aim to drink half your body weight in ounces a day.
Quit sugar.
Sugar isn't a dietary need, and even Paleo forms offer little nutritionally compared to vegetables and fruits. Sugar increases glucose, insulin resistance, and inflammation, and it can boost the bad bugs in the gut.
Get to a healthy weight.
Whether you have five pounds to lose, or more than 50, working toward an optimal weight is vital for longevity. BMI isn't the best gauge for weight, but inflammatory markers in your blood can give clues as to what a healthy range might be.
Your doctor can test things like LDL, homocysteine, C-reactive protein, and triglycerides to help look at your body's overall inflammatory picture, and this might help to set a better weight loss target.
Find healthy outlets for stress.
When we deal with chronic stress, inflammation takes over in the body to help us cope. Consider seeing a therapist, exercising more, practicing meditation, or focusing on other elements of self-care.
Don't smoke cigarettes.
This one goes without saying, but some people still talk themselves into believing that they're not really that bad. They are.
Avoid or strictly limit alcohol intake.
Alcohol in moderation might not seem like a bad thing, but it can be highly inflammatory and lead to gut disruption.
Read This Next: The 15 Worst Nutrition Myths. Debunked by Science