Light and easy, these 4-ingredient tuna patties are packed with omega-3s and healthy fats.
Think fish cakes, minus the unhealthy oils and deep frying! The recipe makes six tasty tuna cakes that are creamy on the inside and have a slight crunch on the outside. By using wholesome ingredients and by baking the patties instead of frying them, these savory cakes keep it healthy.
The best part is that you only need four ingredients – avocado, tuna, coconut flour, and Paleo mayo. The rest is a breeze from there. Simply toss the ingredients in a bowl, form it into patties, and cook on a skillet.
Trying to figure out exactly what to eat on Paleo? Look no further than our FREE 21 Day Paleo Meal Plan.
Grab Our FREE Paleo Meal Plan By Clicking Here!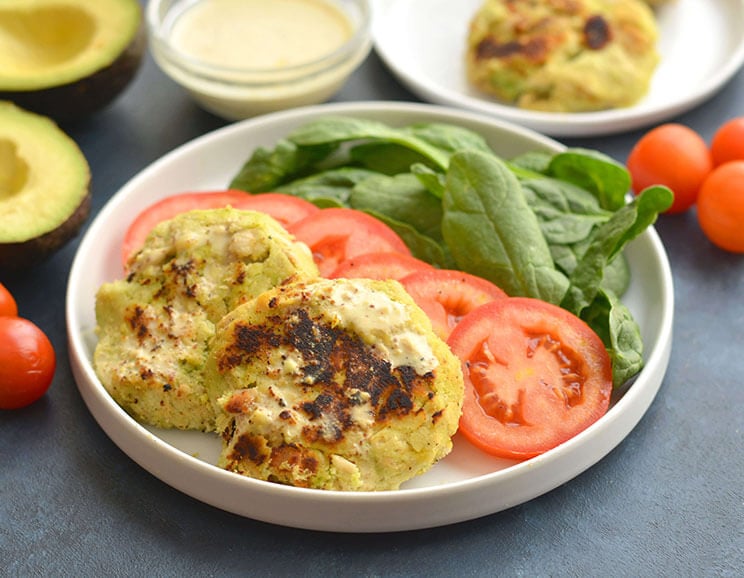 To make your tuna cakes even more flavorful, you can add extra herbs and spices to the ingredients. The coconut flour and tuna will absorb anything! Paprika, turmeric, and garlic powder are time and again reliable flavors you can't go wrong with. Herbs like parsley and basil make tasty additions too. Don't be afraid to play around with the flavors and make it your own!
You can eat these avocado tuna patties hot or cold. They're best served over a bed of greens with a drizzle of Paleo mayo or sriracha. They're an easy, everyday lunch you can take with you on the go, or make for a healthy, light dinner.
Tip: If you want to make your own Paleo mayo, check out this 5-minute recipe.
Megan Olson
4-Ingredient Tuna Patties Recipe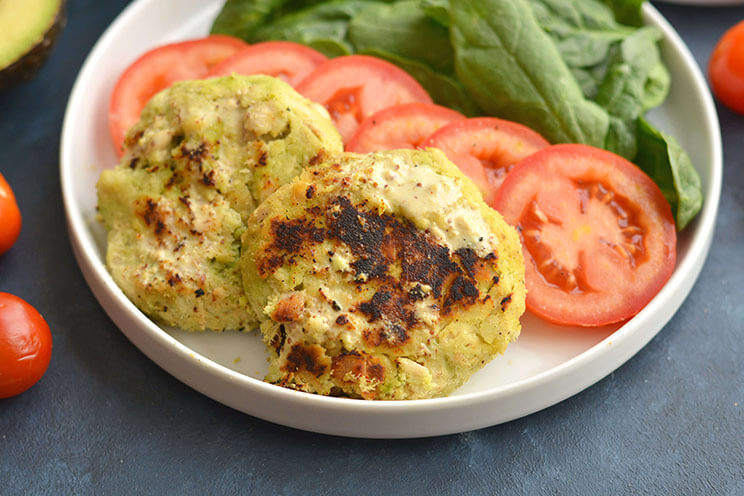 Cook Time:
15 mins
15 minutes
Prep Time:
10 mins
10 minutes
4-Ingredient Tuna Patties Recipe
Light and easy, these 4-ingredient Tuna Avocado Cakes are packed with omega-3s and healthy fats.
Ingredients
1 ripe, medium-sized avocado

8 oz wild-caught tuna

1/8 cup Paleo mayo + more for topping

1/2 cup coconut flour

Salt and pepper, to taste
Instructions
Place all ingredients in a bowl. Mash the avocado with a spoon then stir the ingredients together to combine.

Refrigerate the ingredients for 20 minutes.

Heat a medium skillet over medium heat. Lightly grease the skillet with extra virgin olive oil.

Remove the ingredients from the refrigerator. Scoop two tablespoons of the batter and form into a ball. Then press gently into a patty.

Place patties in the skillet. Cook 5 minutes, then carefully flip and cook another 5 minutes until lightly browned.

Serve immediately on a bed of greens topped with Paleo mayo.
(You'll Also Love: Grain-Free Spicy Tuna Roll)