If you're a fan of candy, you'll love these adorable gingerbread men gummies bursting with strawberry and lemon flavor.
During the Christmas season, you will find many gifts in the form of food.
From cookies to cakes, it can be very hard to stay on track with health goals given all of the temptation of the holiday season. This recipe is a festive treat to offer at holiday parties and will please adults and children alike.
Homemade gummies in the form of gingerbread men are a fun and healthy take on traditional gummy candies. The flavor and aroma pack a burst of fresh strawberries. The texture is thicker than jello but not as dense as gummy bears. While some like the the puréed strawberry seeds, if you prefer a smoother texture you can use pomegranate or grape juice instead. I like using  frozen strawberries because after they thaw, you're left with soft and syrupy strawberries that are perfect for turning into purée.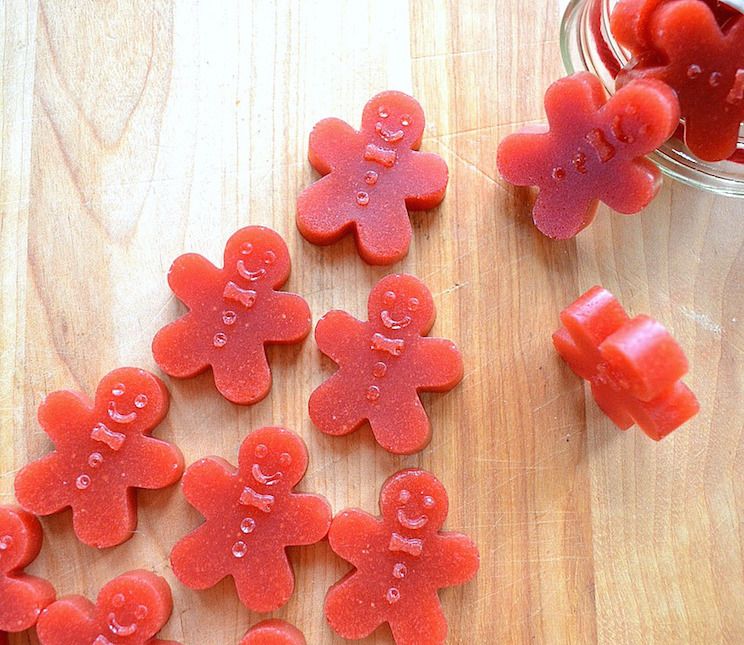 You can find silicone molds for your gummies all over the internet. I happened upon these gingerbread molds at my local Hobby Lobby. If you want to get started on your gummies right away, you could also pour them into a shallow pan to set and then cut them with a cookie cutter.
Love Paleo Desserts?
Get our FREE Paleo Dessert Cookbook here!
The key component of these gummies is grass-fed gelatin. Grass-fed gelatin is an incredibly healthy substance that not many people think of adding to their diet. It's derived from animal bones and contains collagen, minerals and many important amino acids that boost the health of your hair, skin and nails. Not only is gelatin terrific for building strong bones, but it may also improve joint function and skin elasticity as well as maintaining muscle mass. These are just a few of the many wonders of grass-fed gelatin. Instead of spending big bucks on individual supplements, simply purchase a high quality gelatin and add it to your smoothies or make these tasty gummies to snack on!
Jennafer Ashley
Strawberry-Lemon Gingerbread Men Gummies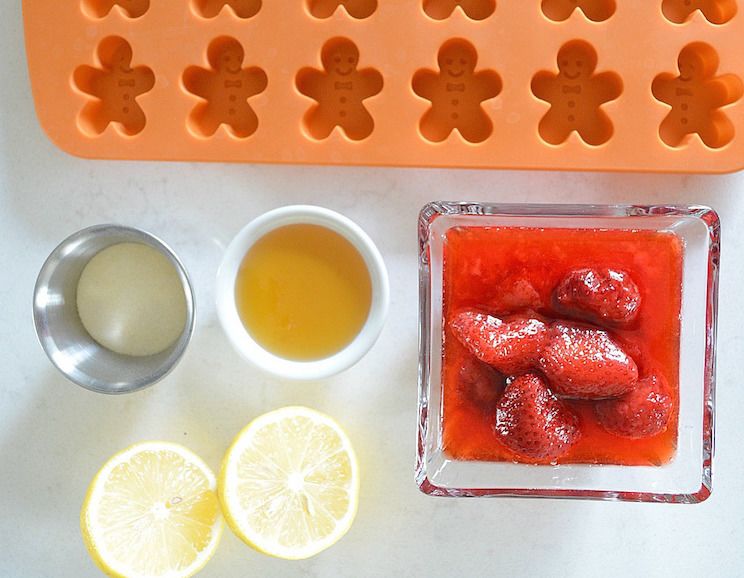 Prep Time:
24 mins
24 minutes
Strawberry-Lemon Gingerbread Men Gummies
Ingredients
1 cup frozen strawberries, thawed and puréed

3 T fresh lemon juice

3 T pure honey or paleo friendly-sweetener of your choice

4 T grass-fed gelatin
1. Place thawed strawberries in food processor or blender and blend until smooth. Use measuring cup to make sure you reach 1 cup of puréed strawberries.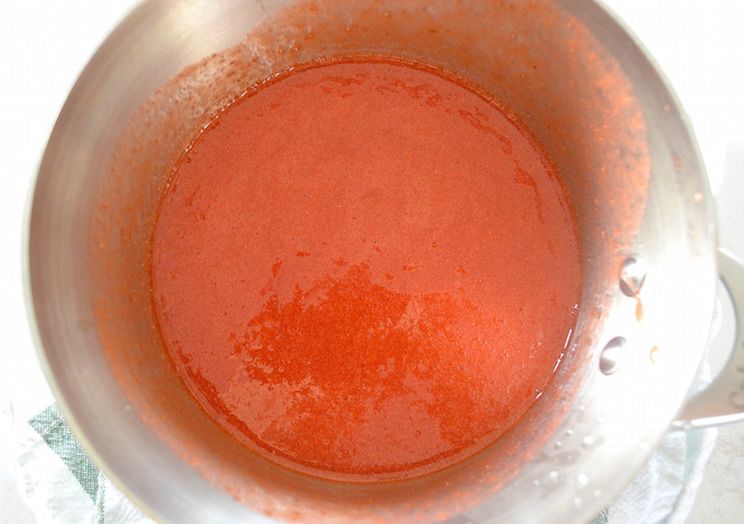 2. Place puréed strawberries in a saucepan. Stir in lemon juice and honey. Heat mixture over medium/low heat until hot, about 3 minutes.
3. Slowly sprinkle in gelatin while whisking to break up clumps. Bring to a low boil. whisk continuously once boiling for about two minutes. Gelatin should be dissolved.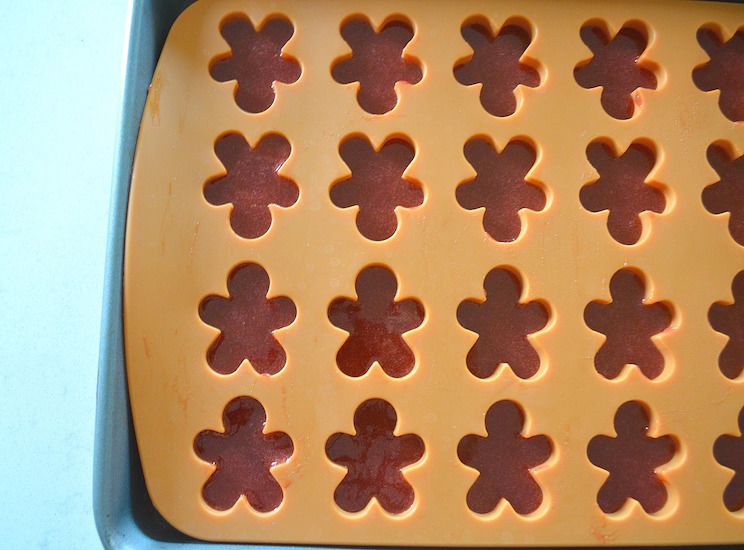 4. Remove mixture from heat. Using a tablespoon as measurement, carefully pour mixture into molds.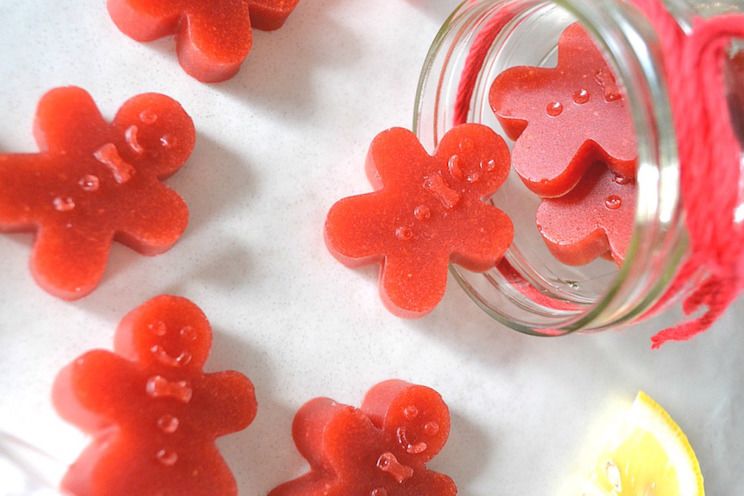 5. Set mold in refrigerator for at least 1 hour to set. Remove from molds and store in an airtight container in refrigerator.
Pro Tip: Set silicone mold onto a plate or small baking sheet for easy transfer to refrigerator.
(You'll Also Love: Coconut Flour Gingerbread Cookies)