The first time I tried pumpkin curry was at my local Thai restaurant, and I loved every bite of it. The dish tastes like fall itself, with a warm, savory and spicy pumpkin gravy that is almost silky in its creamy texture. The dish is also mildly sweet thanks to the pumpkin. The Thai restaurant threw in even more pumpkin in the form of chunks along with perfectly tender pieces of squash and chicken, then served a giant bowl of rice alongside it.
And while that curry lives on in my fantasies, its copious heavy cream and rice accompaniment was not at all Paleo-friendly. That's okay though—with some simple substitutions, this recipe captures the same tastes and texture of the Thai restaurant curry, in a completely Paleo-friendly and even healthy rendition. It's also a thoroughly seasonal dish and a welcome savory but unique way to use up all that pumpkin you've been purchasing.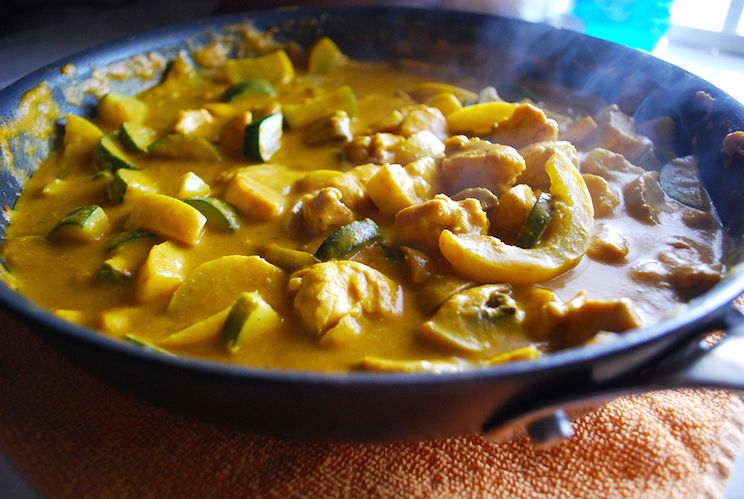 Love slow cooker recipes?
Click here to get your FREE copy of our delicious Slow-Cooker Recipes!
Beyond delicious, this recipe is also incredibly simple to make. The pumpkin sauce comes together with pumpkin puree, homemade curry paste, mineral-rich bone broth and delectably creamy coconut milk. Add to that tender hunks of salt and peppered chicken, two varietals of squash and pungent mushrooms, and you've got a crowd-pleasing dinner.
If you've got picky eaters in your household, feel free to substitute any of your preferred vegetables. Sub out mushrooms for greens like spinach, kale or swish chard. Experiment with different squashes like butternut, acorn or delicata. If you'd like, you can even add fresh chunks of pumpkin or sweet potato.
If vegetables aren't doing it for you, this dish would be equally as delicious with beef or shrimp. Go ahead and serve it atop a bed of cauliflower rice or with some Paleo bread. We recommend this rustic almond flour bread for sopping up all the extra gravy.
Courtney Hamilton
Pumpkin Chicken Curry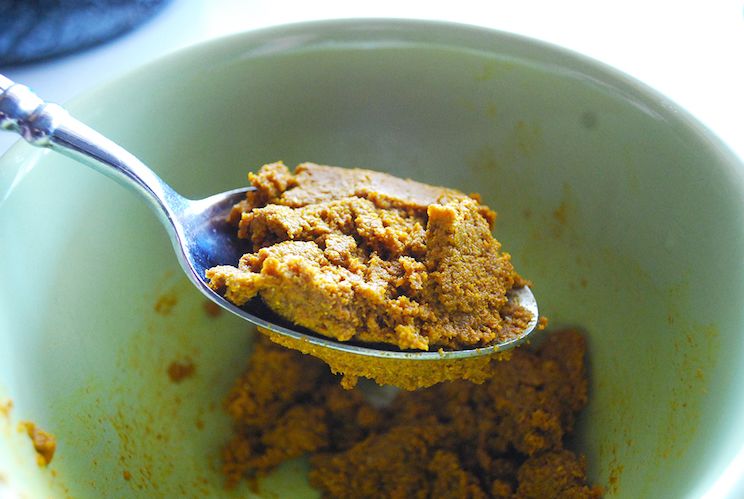 Cook Time:
50 mins
50 minutes
Prep Time:
10 mins
10 minutes
Pumpkin Chicken Curry
Ingredients
1 lb boneless skinless chicken breasts

3 T olive oil, divided

2 T curry powder

2 T water

1 cup pumpkin puree (canned or fresh)

1 can coconut milk

1 cup bone broth

3 zucchini and/or summer squash

6 large mushrooms

Salt and pepper to taste
How to Make It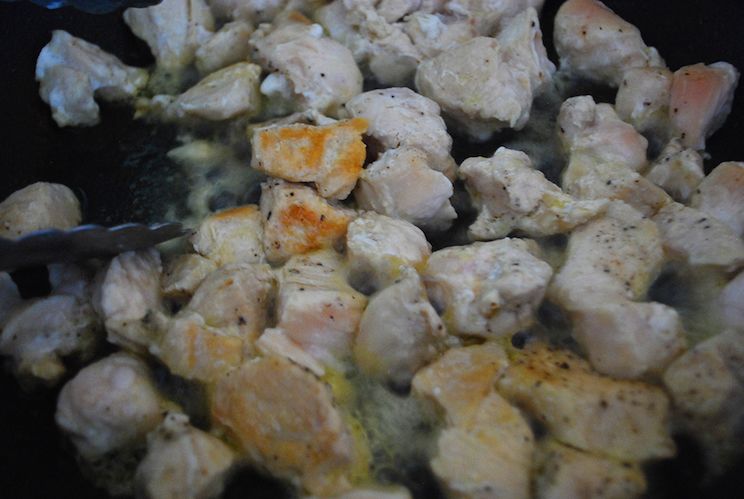 1. Slice chicken breasts into bite size chunks. Season with salt and pepper. Heat 2 tbsp of olive oil over medium heat in a large skillet. Cook chicken, turning occasionally, for 15 minutes or until cooked through.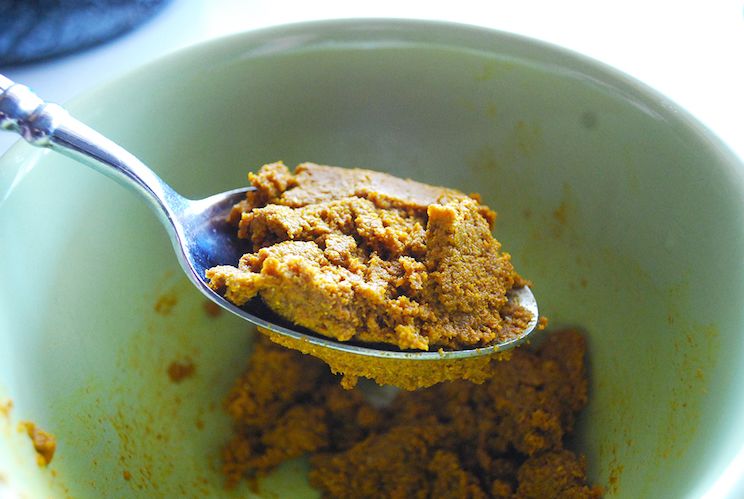 2. While chicken cooks, combine 1 tbsp olive oil, curry powder and water to make a paste. Set aside.
3. Remove chicken from pan and set aside. Add to the pan pumpkin, curry paste, bone broth, coconut milk and salt and pepper. Whisk mixture together until smooth. Cover, and simmer sauce on low for 20 minutes.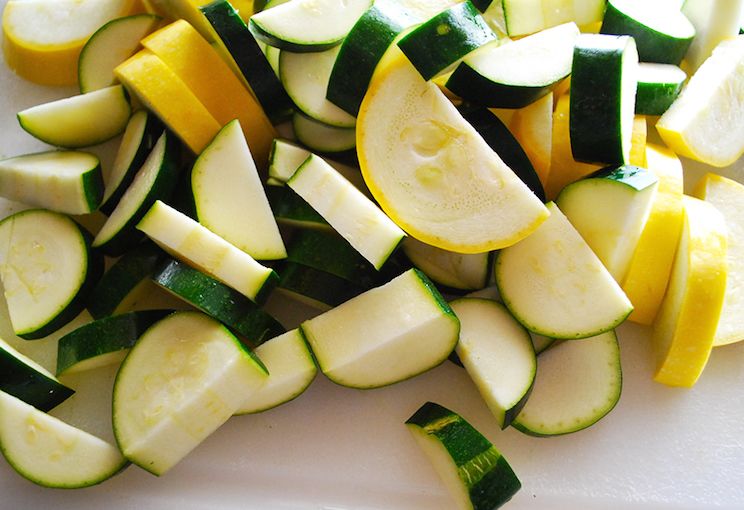 4. While sauce simmers, chop squash and mushrooms.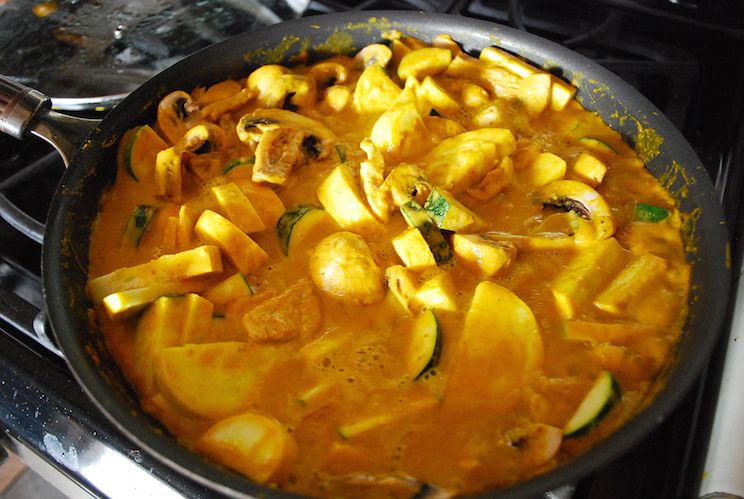 5. Add back into sauce chicken, squash and mushrooms. Combine well, coating everything with sauce. Cook over medium heat for 15 to 20 minutes, until vegetables are tender. Enjoy!
You'll Also Love
Thai Sweet Potato Curry
Crockpot Mexican Chicken Stew
37 Stunning Paleo Pumpkin Recipes