Make an exquisite dish with this Thai Sweet Potato Curry. This recipe is easy to follow and jam-packed with nutrition from all of the incredible ingredients. The curry bursts with spices, rich flavors and amazing aromas that will satisfy your belly as the days get cooler.
Serve this Thai curry with your preferred side dishes, such as steamed broccoli, a mix of green vegetables or roasted veggies.
Rebecca Hughes
Thai Sweet Potato Curry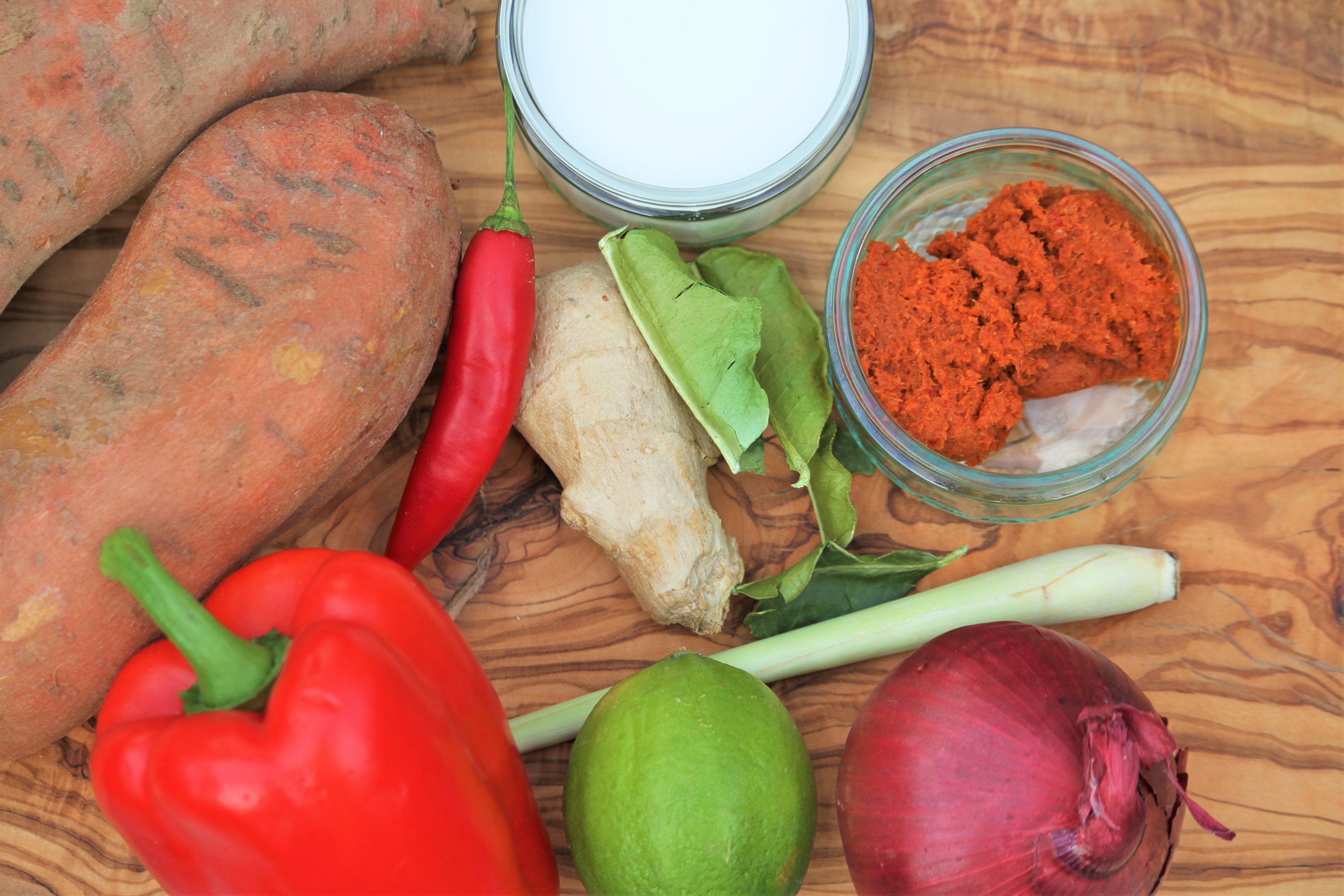 Cook Time:
45 mins
45 minutes
Prep Time:
10 mins
10 minutes
Thai Sweet Potato Curry
Ingredients
2 T red Thai curry paste

100ml coconut milk

2 large sweet potatoes, chopped

1 onion, chopped

1 red pepper, chopped

4 to 6 kaffir lime leaves

1/2 lemongrass, sliced finely

1" piece of galangal or ginger, sliced finely

2 t coconut sugar

1 red chili, sliced finely (deseed if you don't want it too hot or keep them in if you love spice)

Juice of 1 lime

1 T tamarind

Handful fresh basil leaves
How to Make It:
1. Use a large saucepan and turn on to a medium-high heat.
Love slow cooker recipes?
Click here to get your FREE copy of our delicious Slow-Cooker Recipes!
2. Add a little water to the pan.
3. Then add the chopped onion, pepper and sweet potatoes. Stir to combine.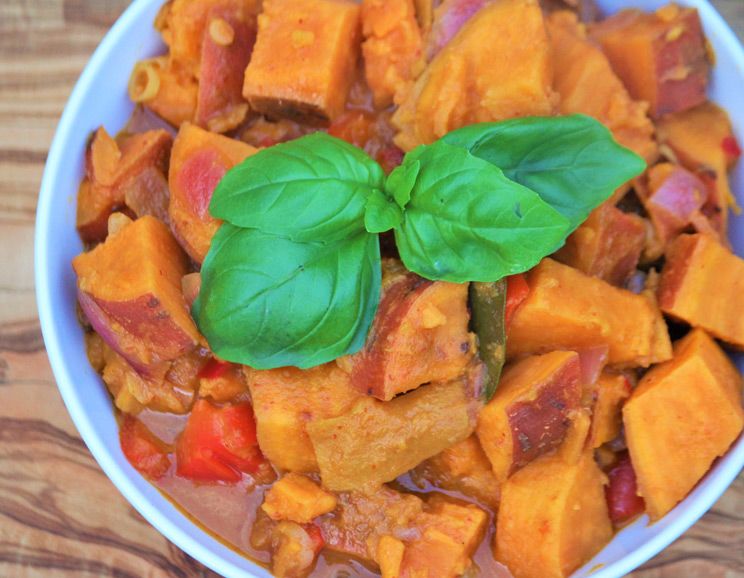 4. Add the kaffir lime leaves, lemongrass, galangal or ginger, coconut sugar, chili, lime juice and tamarind. Stir to combine.
5. Add the coconut milk and red curry paste.
6. Add water. There should  be just enough to cover the ingredients and let them cook. Stir everything together.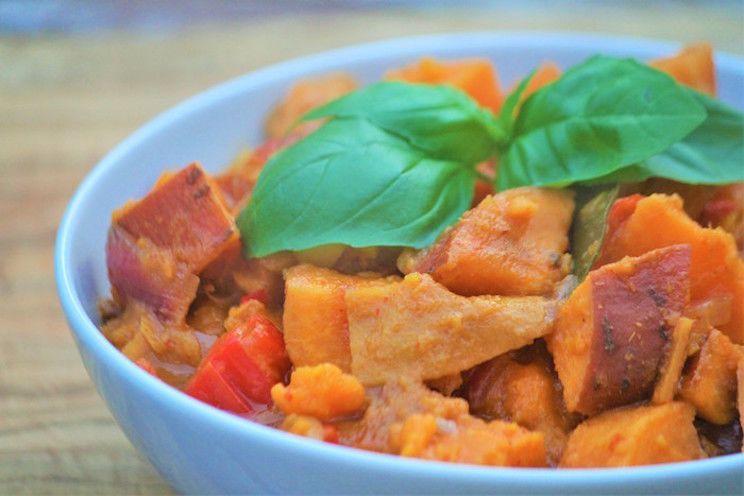 7. Cook the Thai curry on a low-medium heat for 30 to 40 minutes with a lid placed on the pan but not fully closed. Keep a little gap to allow some steam out of the pan.
8. Stir occasionally. Add more water if required. The dish should have a rich, thick texture that isn't thin.
9. Once cooked, serve into bowls and top with fresh basil alongside your preferred side dishes.
(You'll Also Love: Crockpot Curry Chicken)