This Moroccan Vegetable Tagine is a take on the traditional Moroccan dish. It's easy to make and packs a mighty flavor that's perfect for chilly evenings. The dried fruits offer a deliciously sweet taste to compliment the warming spices that give a hearty aroma that please the body and soul.
For a simple, healthy dinner, serve this dish with raw green vegetables, roasted veggies or paleo noodles.
Rebecca Hughes
Moroccan Vegetable Tagine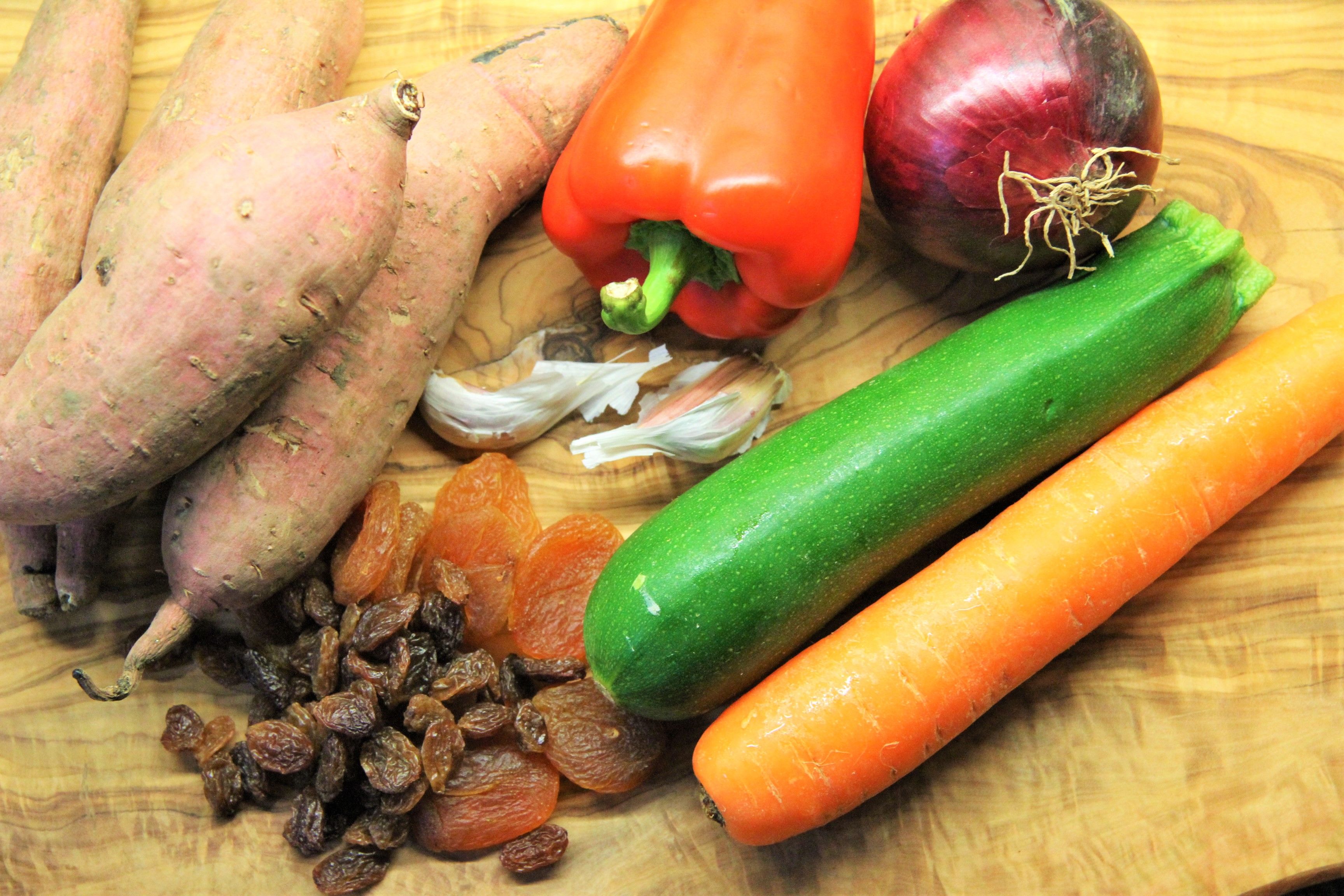 Cook Time:
60 mins
60 minutes
Prep Time:
10 mins
10 minutes
Moroccan Vegetable Tagine
Ingredients
1 onion, chopped

2 garlic cloves, sliced finely

1 carrot, chopped into strips

1 red pepper, chopped into strips

2 medium sweet potatoes or 4 small sweet potatoes, chopped into chunks

1 zucchini, chopped into coins

2 to 3 cups water

1 t turmeric

3 t cinnamon powder

1 t curry powder

1 t cumin

1 handful raisins

1 handful apricots, chopped

Fresh cilantro (coriander)
How to Make It
1. Use a large skillet or pan and turn to medium high heat. Add a little water to the pan or use ½ to 1 tbsp coconut oil.
Love slow cooker recipes?
Click here to get your FREE copy of our delicious Slow-Cooker Recipes!
2. Add the onion and cook until softened, about 5 minutes.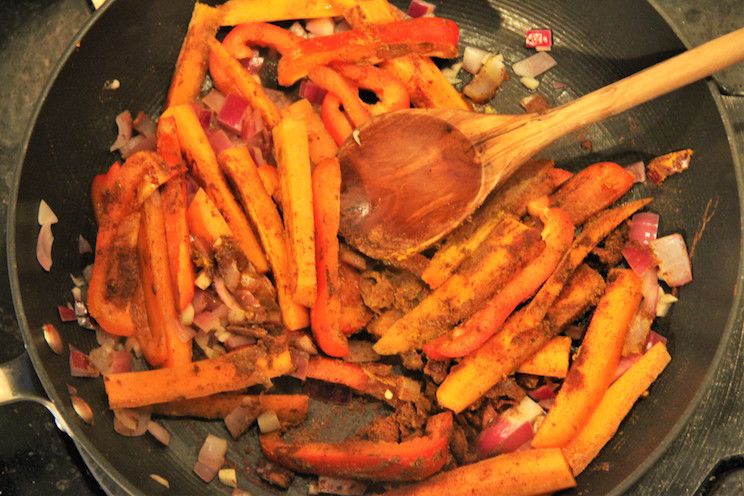 3. Add the garlic, carrot, pepper, 1 cup water, turmeric, cinnamon, curry powder, and cumin. Stir together and cook,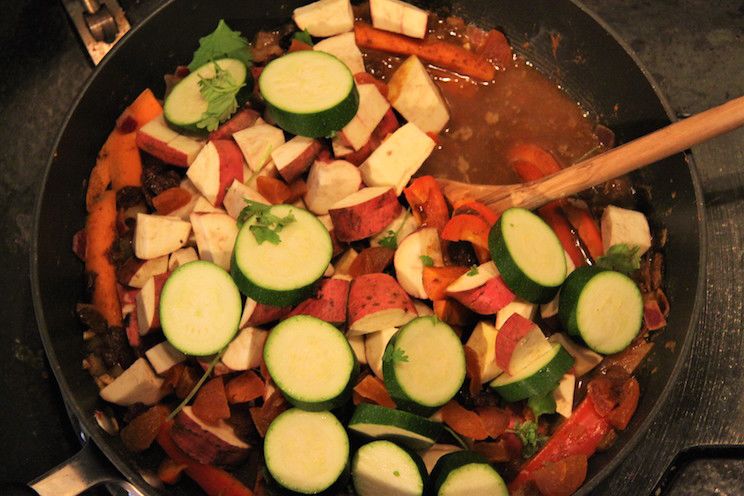 4. Add the zucchini, sweet potato, raisins, apricots, a handful of fresh cilantro, and more water (there should be just enough to allow all the ingredients to cook but don't go overboard or it will turn into a stew). Continue cooking until tender on a low to medium heat, about 40 to 50 minutes.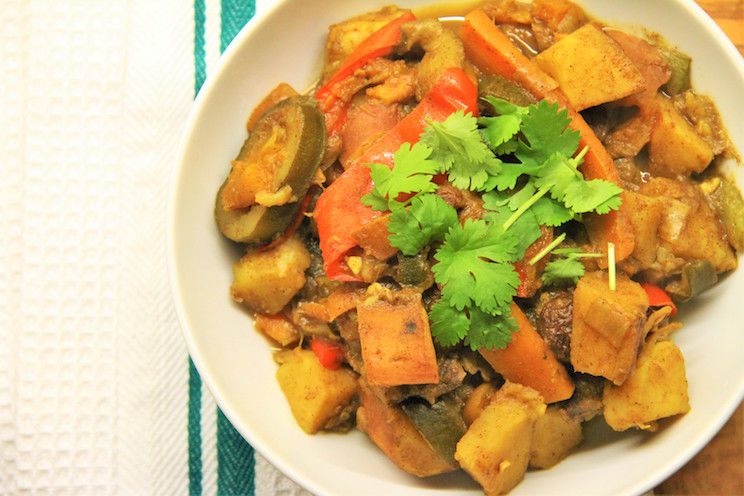 5. Prepare preferred side dish. Serve the vegetable tagine garnished with more fresh cilantro.
You'll Also Love
Thai Sweet Potato Curry
20 Easy Paleo Crockpot Recipes
Sweet Potato Paleo Chili
Roasted Squash and Carrots