Sweet caramelization makes this Honey-Baked Pineapple absolutely mouth-watering.
The sugar, honey and cinnamon compliment the tropical pineapple perfectly to create an incredible treat for those with a sweet tooth. The aroma of cinnamon will fill your kitchen making you drool whilst waiting for it to cook, but have some patience as every bite will be worth waiting for as you dive into this delight.
Enjoy this easy-to-make recipe for breakfast, a snack or dessert. Delicious as it is or serve with 'Caramel Toffee' Ice Cream, Mango and Carob Paleo Ice Creams, or Chia Banana Mango Trifle.
Love Paleo Breakfasts? Then you'll love our FREE Paleo Breakfast Recipes.
Click here to get your FREE copy of our delicious Breakfast Recipes!
Rebecca Hughes
Honey-Baked Pineapple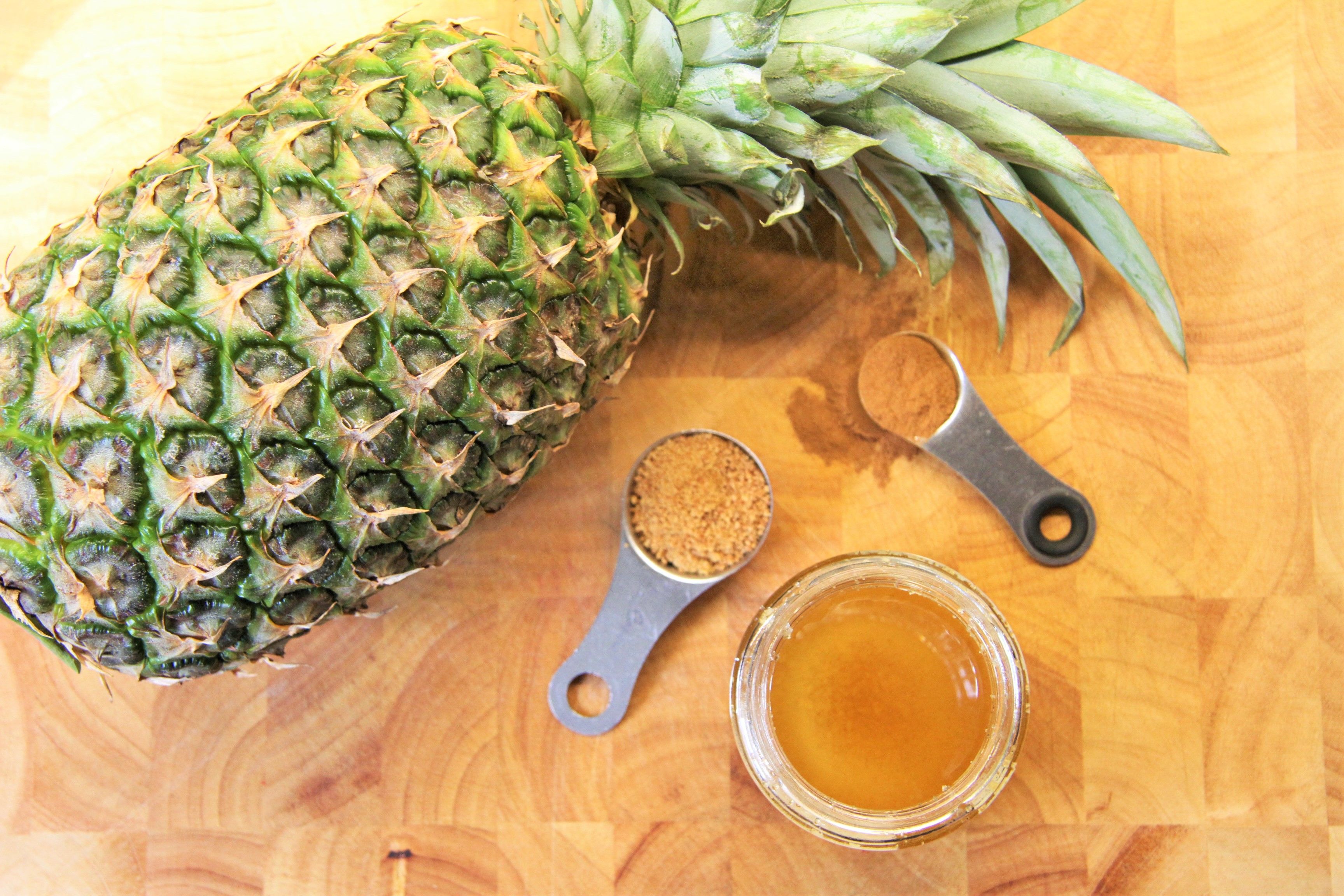 Cook Time:
20 mins
20 minutes
Prep Time:
10 mins
10 minutes
Honey-Baked Pineapple
Ingredients
½ fresh pineapple, peeled, halved, cored, cut into thick wedges

1 T coconut sugar

1 T honey

½ t cinnamon

Optional: add a dash or two of freshly squeezed orange juice
How to Make It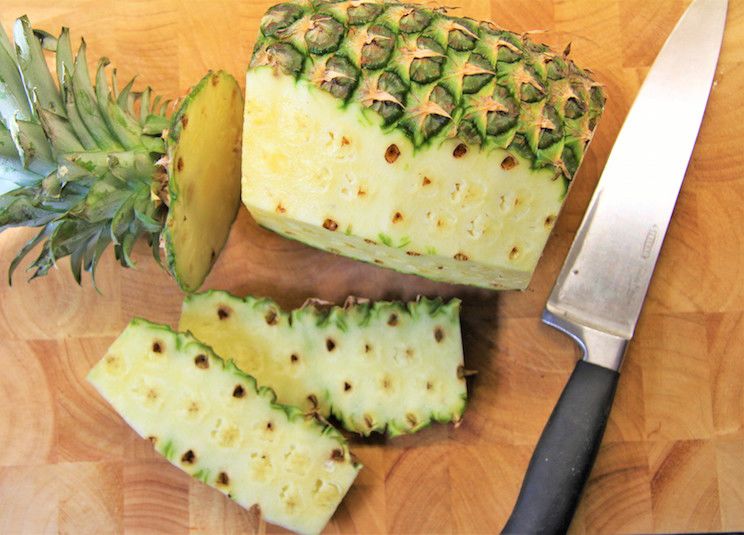 1. Preheat oven to 390°F.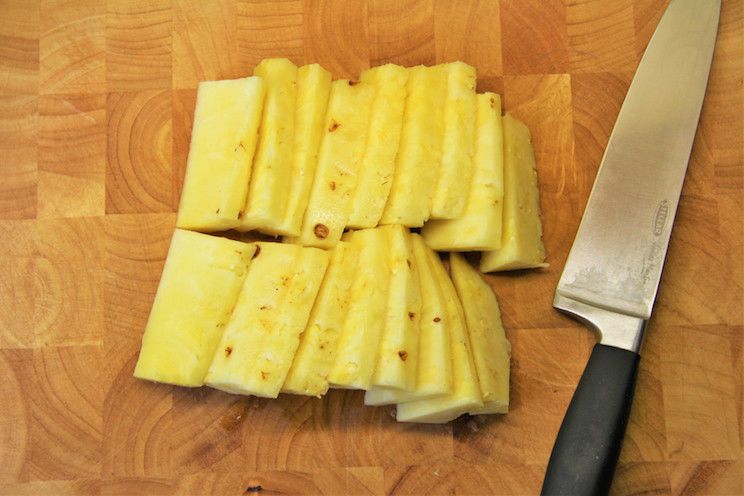 2. Add the chopped pineapple to a non-stick oven proof baking dish.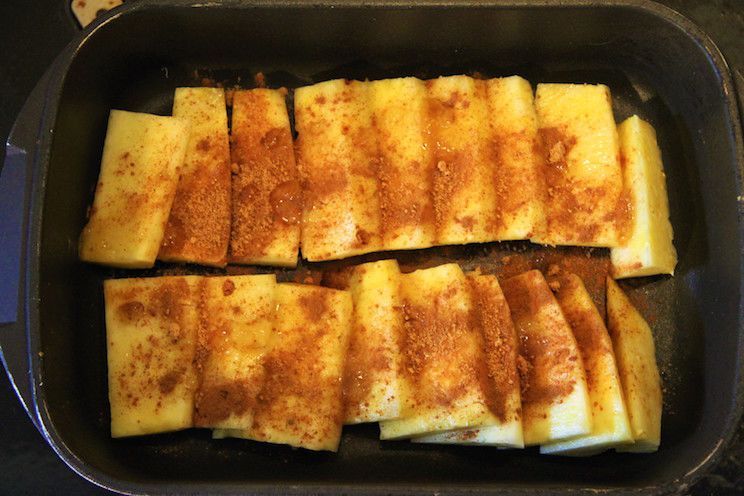 3. Sprinkle cinnamon all over the pineapple pieces.
4. Then sprinkle the coconut sugar all over and finish with a drizzle of honey over the pineapple.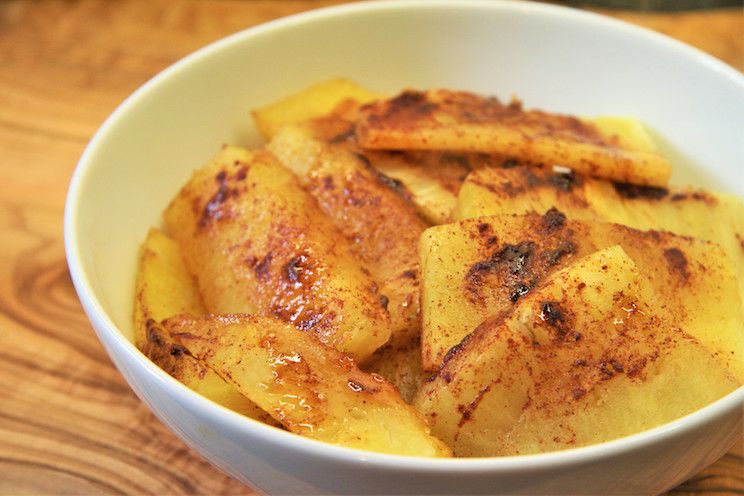 5. Place in the oven and cook for 20 to 25 minutes, or until pineapple is golden and the sugary syrup is bubbling.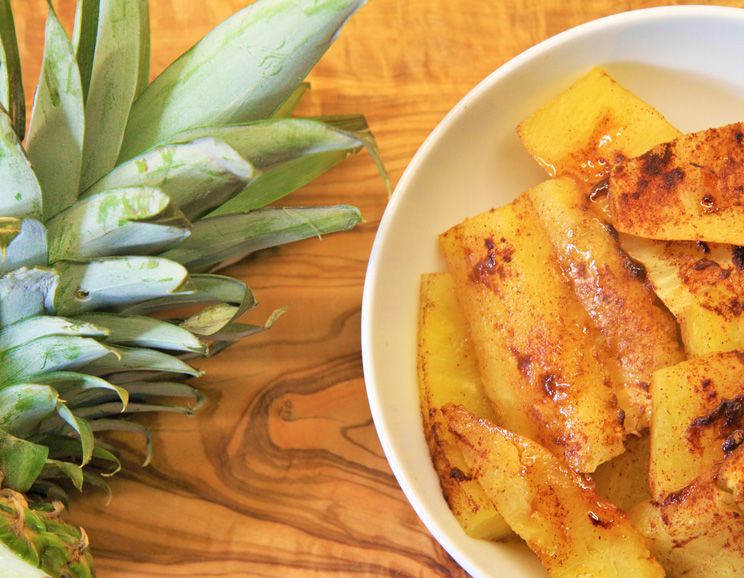 6. Remove from the oven and serve.