How to find and prepare the perfect winter squash for your favorite soups, stews, and more!
You've probably noticed that most of the squash bins at your local grocery store are overflowing with multicolored gourds. If you're looking to turn them into a tasty dish, you're probably wondering what each one is, how to choose the right squash, and how to cook them.
With so many choices and versatile ways to prepare them, you can't go wrong with adding a serving (or two) to your meals. From soups to pasta-less dishes, pizza crusts and more, these hearty winter squashes pack in heaps of nutrition and flavor. Use this handy guide as a go-to resource for all your winter squash needs.
Add power-packed superfood veggies to every meal with these easy cauliflower recipes.
Click here to get your FREE copy of our Cauliflower Recipe Guide!
How to Choose the Perfect Squash and Store It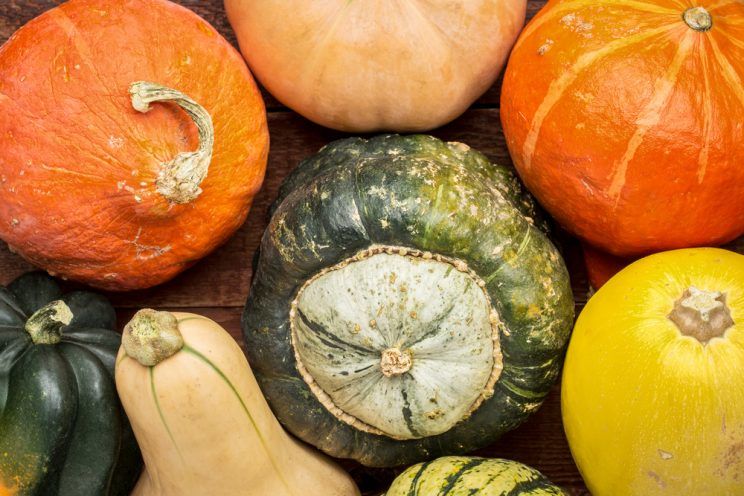 Squashes typically reach their peak ripeness during the fall and are then stored and sold throughout the winter. Unlike other veggies, the nice thing about squash is that they can be kept in a cool dry spot, without refrigeration, for up to one month. (In other words, you won't have to worry about it becoming a soggy mess if you forget to cook it right away).
For all squashes, you'll want to look for ones that are firm to the touch (no squishy flesh) and select the ones that are blemish-free. Try to avoid the ones with growths or mold on the skin, since these are telltale signs of squashes well past their expiration date.
---
3 Ways to Cook Winter Squash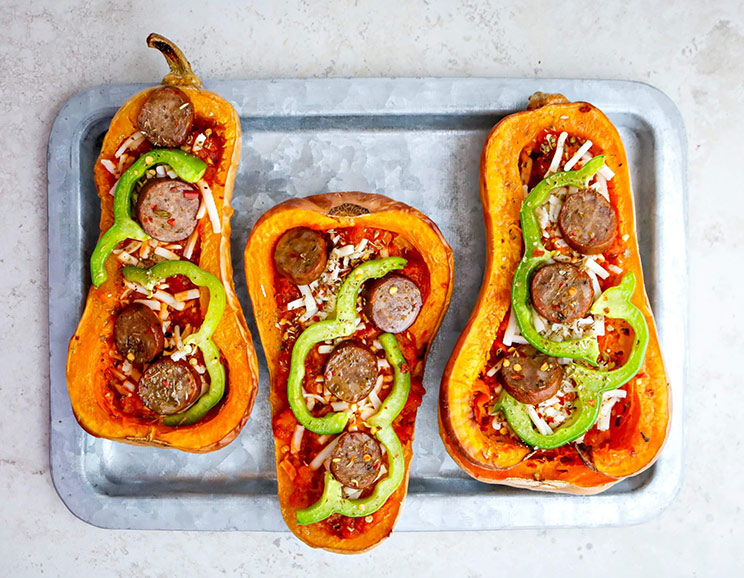 When it comes to cooking, there are plenty of different methods to consider. Depending on the recipe, you may prefer to leave the skin on for a whole-baked squash or peel it off when boiling small cubes or quarters. If you're low on time, pressure cooking will probably be your best bet for quick and easy prepping.
1. Roasting
To roast winter squash, cut them in half and remove the seeds. Place the cut side of the squash facing up, drizzle with olive oil and rub in. You can add salt or get creative with your favorite spices like cinnamon, Italian, or chili powder.
Next, you'll want to flip the squash over and roast them flesh-side down for 25-40 minutes (depending on the size of the squash) at 400ºF or until the flesh is brown and tender. Pierce with a fork to check for readiness.
From here, you can eat it as is, removing the skin if you wish, or add it to a recipe.
2. Pressure cooking
If you're short on time, you can also toss the squash in your pressure cooker. Simply cut the squash in half, scoop out the seeds, cut it into quarters, then place the pieces onto a metal trivet inside the cooker.
Next, add one cup of water, set the nozzle to seal, then press the "steam" button to start. After eight minutes, the squash should be tender and the skin should peel away with a fork.
From here, you can mash it or eat it in quarters with a drizzle of olive oil and salt.
3. Boiling
To boil squash, cut them in half, remove the seeds, and cut into cubes. You can choose to peel the skin off or leave them on depending on your preference. Place the cubes into a saucepan with water and bring to a simmer to allow the squash to tenderize (keep checking with a fork).
When ready, strain the water out and use as you please: stir them into a stew, or purée them for soups and sauces.
---
Types of Winter Squash
1. Acorn Squash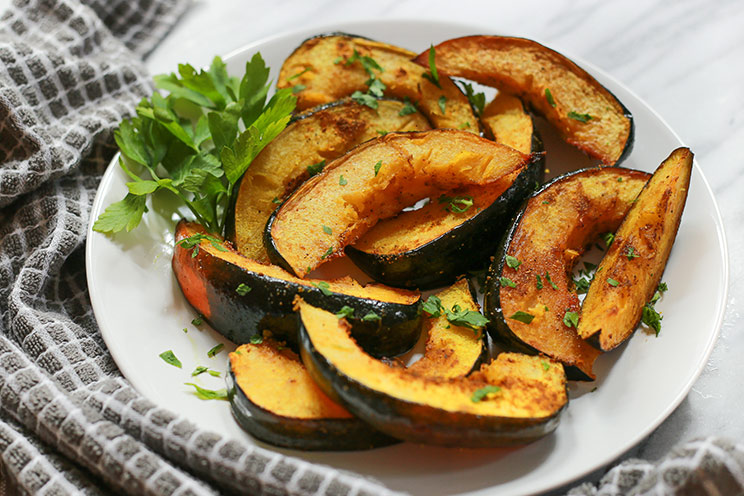 Just like its name suggests, this squash is shaped like a giant acorn. Its dark green exterior is thick and firm, while its insides contain a bright golden flesh with seeds.
Flavor: Mild and sweet with a nutty undertone.
Use it to Make: Soups, stews, and casseroles.
2. Spaghetti Squash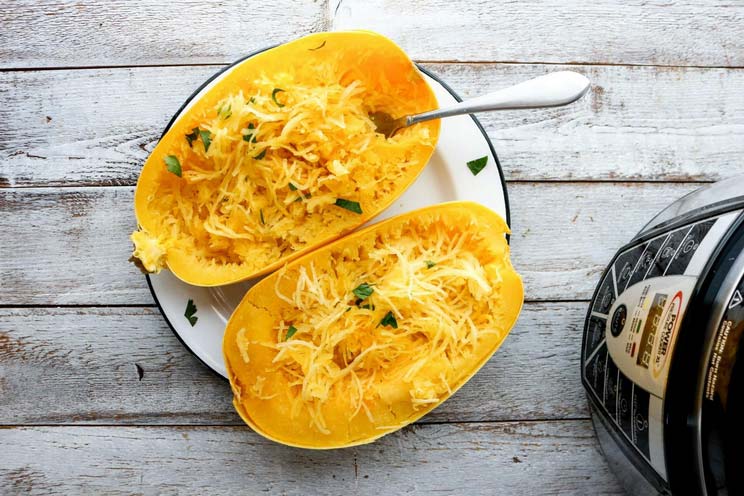 Spaghetti squash is an oval, yellow-tinted winter squash that has origins in North and Central America. When roasted, you can run a fork through its flesh to create thin spaghetti-like noodles.
Flavor: Sweet, with a buttery undertone.
Use it to Make: Pasta-less noodles, stir-fry, pizza crusts, and soups.
3. Butternut Squash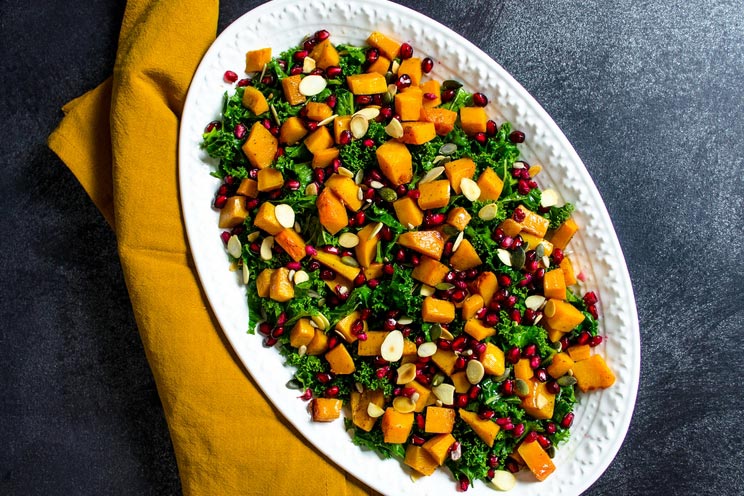 Butternut squash is tan with an orange interior flesh. It has a long neck with a round base that holds the seeds within. Native to the tropical and subtropical regions of North America, this squash is typically grown in areas with warmer temperatures.
Flavor: Sweet and buttery, with a nutty aftertaste.
Use it to Make: Sauces, soups, and salads. You can also use it as a pumpkin purée substitute if need be.
4. Kabocha Squash
Kabocha squash (also called "cucurbit" or "delica" squash) looks slightly similar to a green pumpkin, due to its green outer rind. It contains a vibrant orange flesh on the inside and is often grown in places like Japan, California, Colorado, and New Zealand.
Flavor: Sweet and rich, with a buttery-caramel aftertaste.
Use it to Make: Curries, soups, and salads.
5. Delicata Squash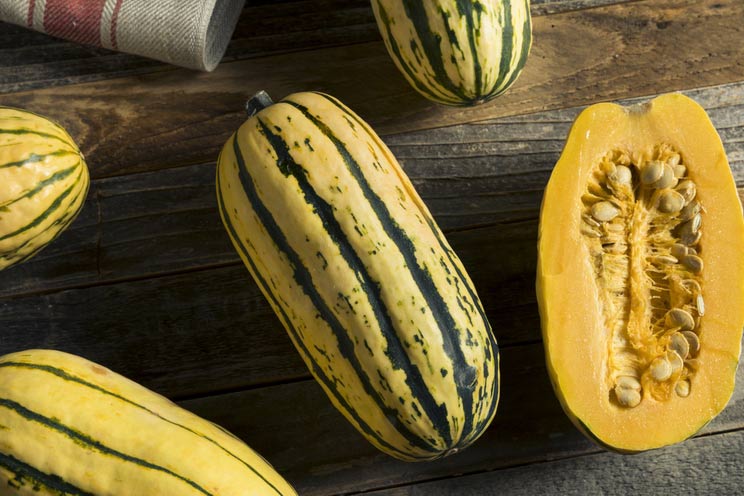 Delicata squash (also known as "Bohemian squash") is indigenous to North and Central America. It has a soft outer skin that is often sprinkled with different colors like greens and yellows.
Flavor: Sweet, earthy, and mildly nutty compared to sweet potatoes.
Use it to Make: Soups and stews.
6. Red Kuri Squash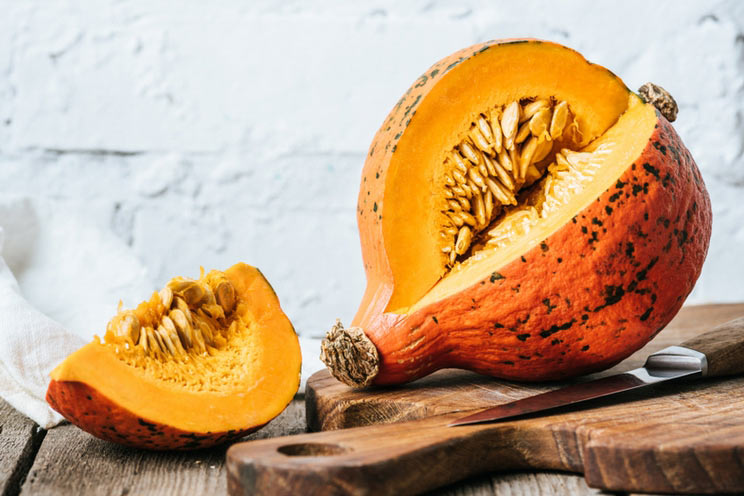 Red kuri squash has the appearance of a pumpkin, minus the ridges. The word "kuri" translates to chestnut in Japanese and is an ode to its chestnut-like flavor. The majority of kuri is grown in California and New Zealand but is very popular in Japan.
Flavor: Sweet and nutty, with a profile similar to chestnuts.
Use it to Make: Soups, curries, purées, and baked goods.
7. Sugar Pumpkins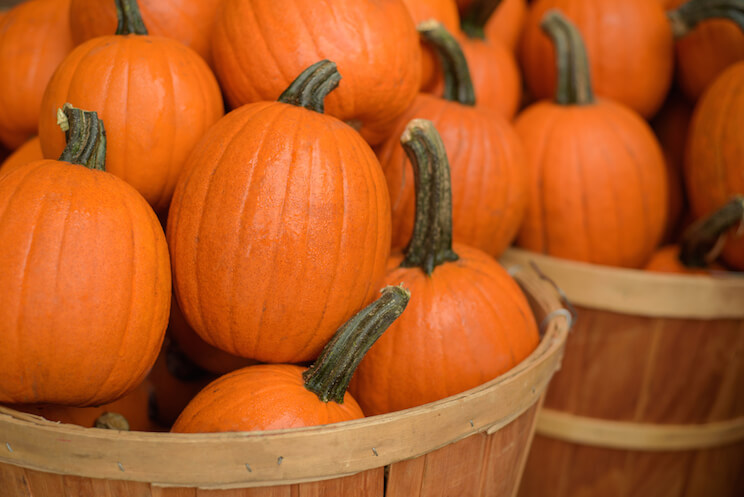 While the fall season is big on decorating large jack-o-lantern pumpkins for Halloween, the winter season is great for baking their smaller, yet sweeter, counterparts: sugar pumpkins. In comparison, sugar pumpkins have a firmer flesh and produce less liquid than larger pumpkins, making them more ideal for recipes like Paleo pies and loaves.
Flavor: Sweet with an earthy undertone.
Use it to Make: Soups, purées, and baked goods.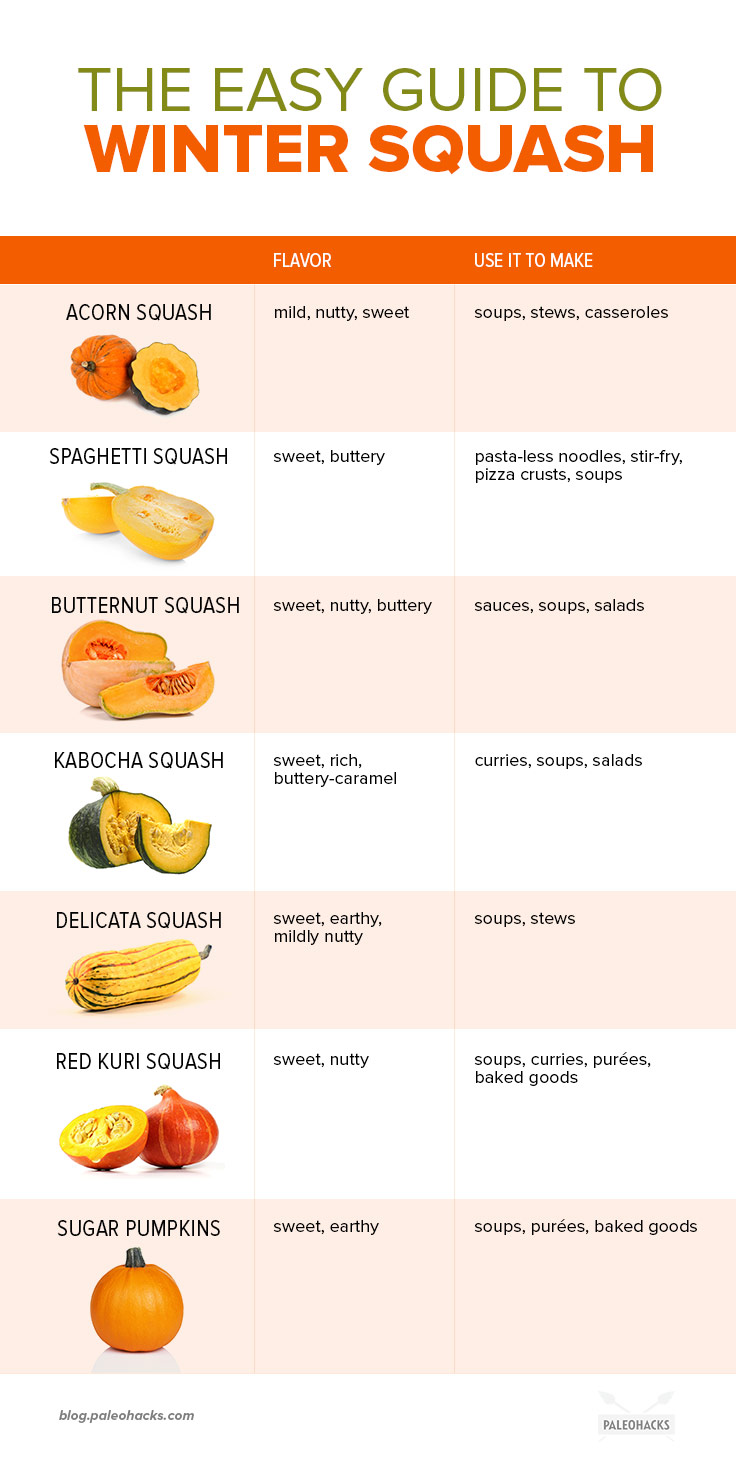 Recommended Recipes
Wondering where to get started with winter squash? Below are some great recipe ideas to try:
(You'll Also Love: A Pasta Lover's Guide to Gluten-Free Veggie Noodles)