Let's be honest with ourselves: pasta is on the top of the list of foods we're currently daydreaming about eating while on our Paleo diet.
Freshly cooked, al dente noodles slathered in cream sauce with shredded Parmesan cheese sprinkled on top just sounds really good right now, does it not?
Thankfully, pasta is a dish that can transcend mere grain and gluten. The Paleo diet has transformed what we imagine as pasta and opened our minds to a whole new realm of pastabilities. From gluten-free hacks like spiralized veggie noodles to nutritional yeast, you'll be wondering why you ever ate gluten-filled pasta in the first place. Because after a plate of steaming sweet potato noodles topped with avocado cream, regular wheat noodles just seem kind of plain, anyway.
Love pasta? Grab your spiralizer and crank out these amazing veggie noodle recipes. Get our FREE Recipe Book of 20 Easy Ways to Use Your Spiralizer!
1. Spiralize Veggie Noodles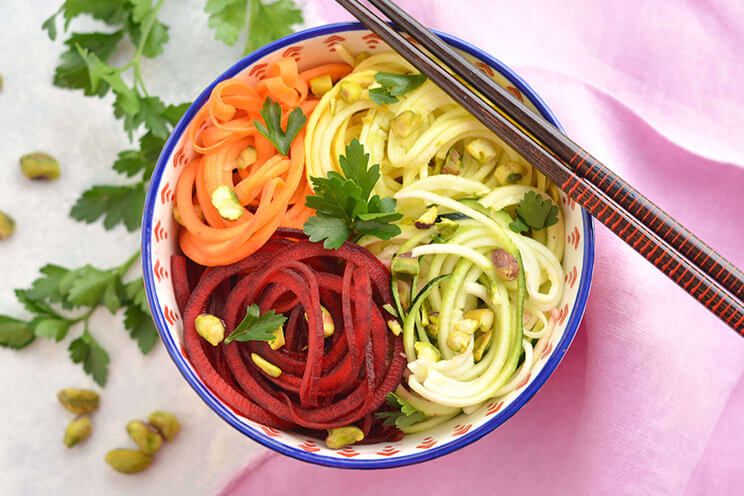 Spiralized veggie noodles are extremely popular right now, and can be made with zucchini (zoodles!), sweet potato, carrots, winter squash, beets, parsnips, and any other root vegetable.
2. Peel Veggies to Get Thick, Pappardelle-Like Noodles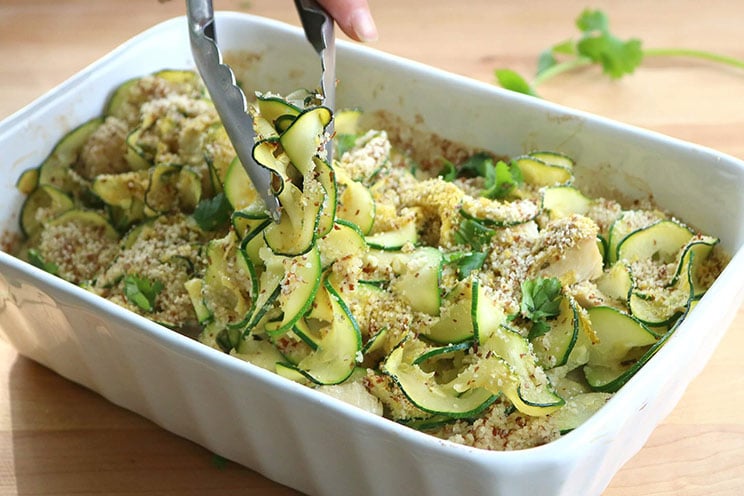 No spiralizer, no problem. Use your veggie peeler to make flat ribbon noodles (like pappardelle) out of the same veggies you would otherwise stick in a spiralizer.
3. Boil Shirataki Noodles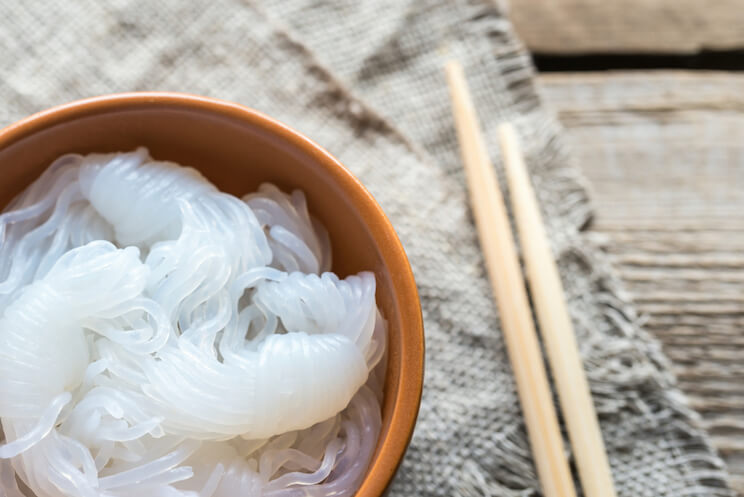 No time to peel or spiralize? Grab a pack of shirataki noodles, which are made from the konjac yam and 97 percent water. There are many different types too – angel hair, fettuccine, spaghetti, spinach flavored – so you're sure to find something suitable for any dish. Note: Make sure you get the ones without any tofu added.
4. Scrape Spaghetti Squash for Instant-ish Noodles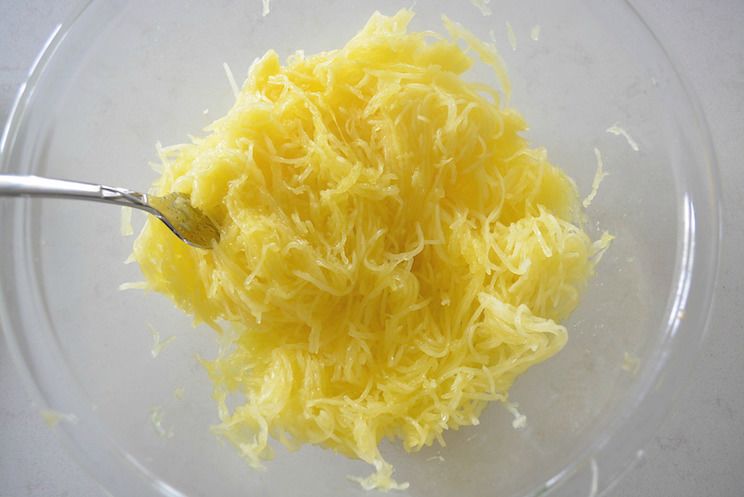 Nature's ready-made pasta, spaghetti squash only needs 35 minutes of baking time before you can pull it out and scrape it out in juicy tendrils. No spiralizing or peeling necessary!
5. Swap Cheese with Nutritional Yeast + Cashews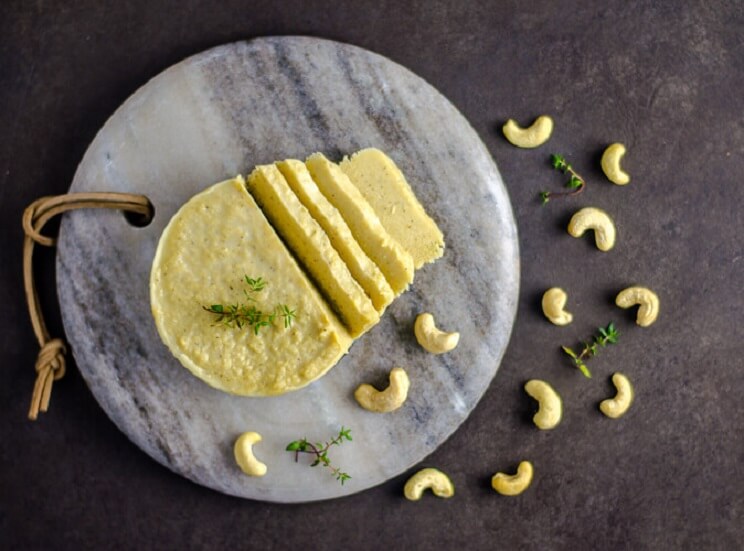 The cheesy, umami flavor of nutritional yeast makes it a perfect cheese substitute. Blend it with cashews to make everything from dairy-free parmesan cheese to a silky sauce you can toss with veggie noodles.
6. Cook Veggie Noodles in Sauce for More Flavor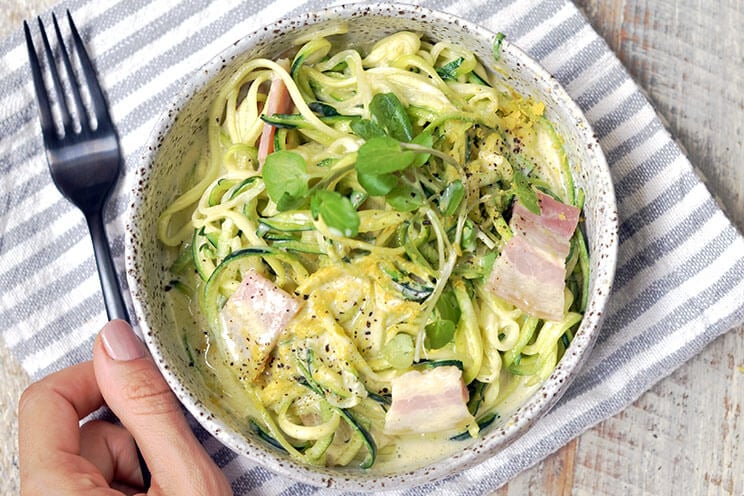 To achieve maximum flavor, cook the veggie noodles straight in tomato sauce or stir-fry sauce for an Asian-themed dish. The noodles will absorb more flavor than if you just boiled them in water and added them to the sauce later.
7. Mash Avocados Into a Creamy Sauce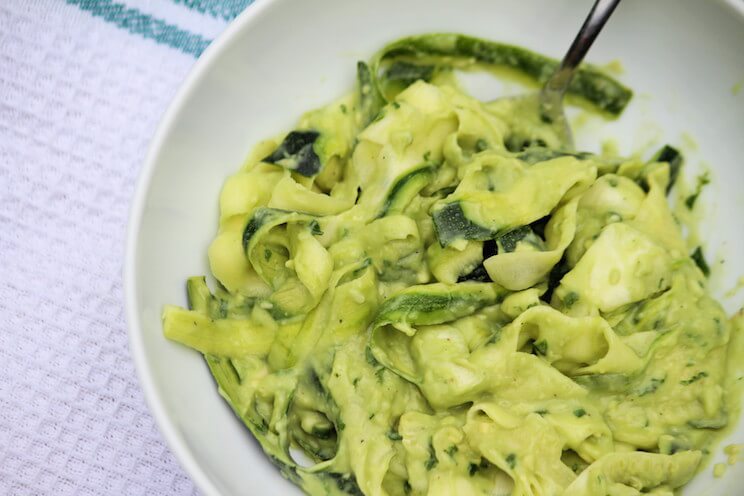 Make a creamy sauce using just mashed avocado (make sure it's ripe), garlic, lemon, and olive oil. This  goes great with zucchini noodles.
8. Swap Alfredo Sauce with Coconut Milk + Cashews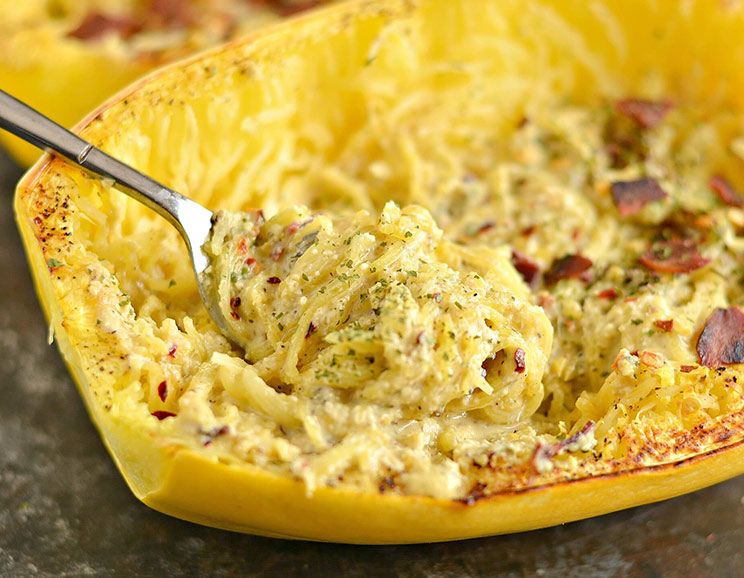 For a healthier alternative to Alfredo sauce, combine coconut milk or coconut cream with garlic, parsley, basil, blended cashews and nutritional yeast.
9. Thicken Sauces with Eggs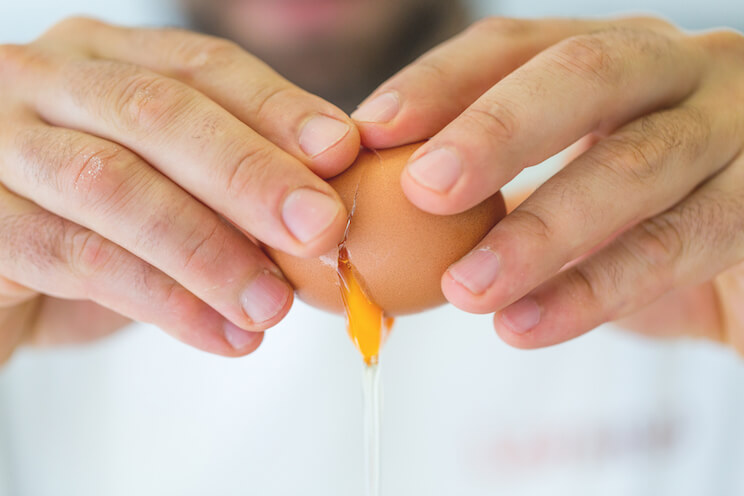 Add eggs to your sauce as a thickening agent, or fry an egg and crack it open over your pasta for a delicious yolk sauce!
10. Swap lasagna noodles with eggplant or sweet potato "noodles"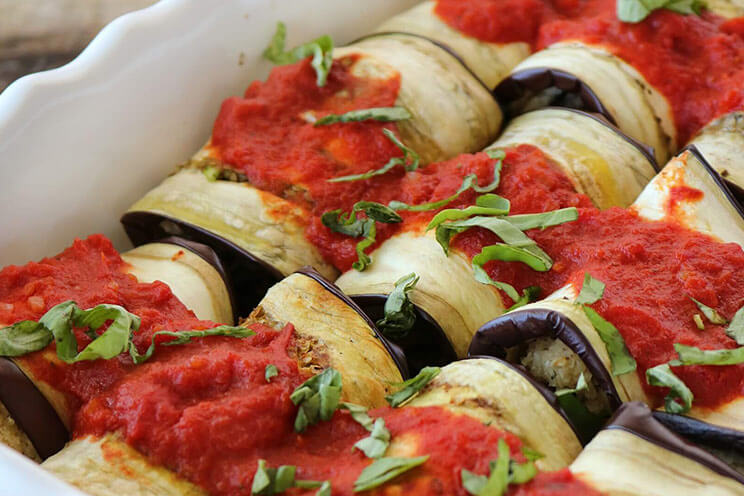 Swap lasagna noodles with thick slices of eggplant, sweet potatoes, or even butternut squash to keep things gluten-free. The veggie slices soak in all the savory meat and sauce flavors, plus they're sturdy enough to hold all the ingredients together!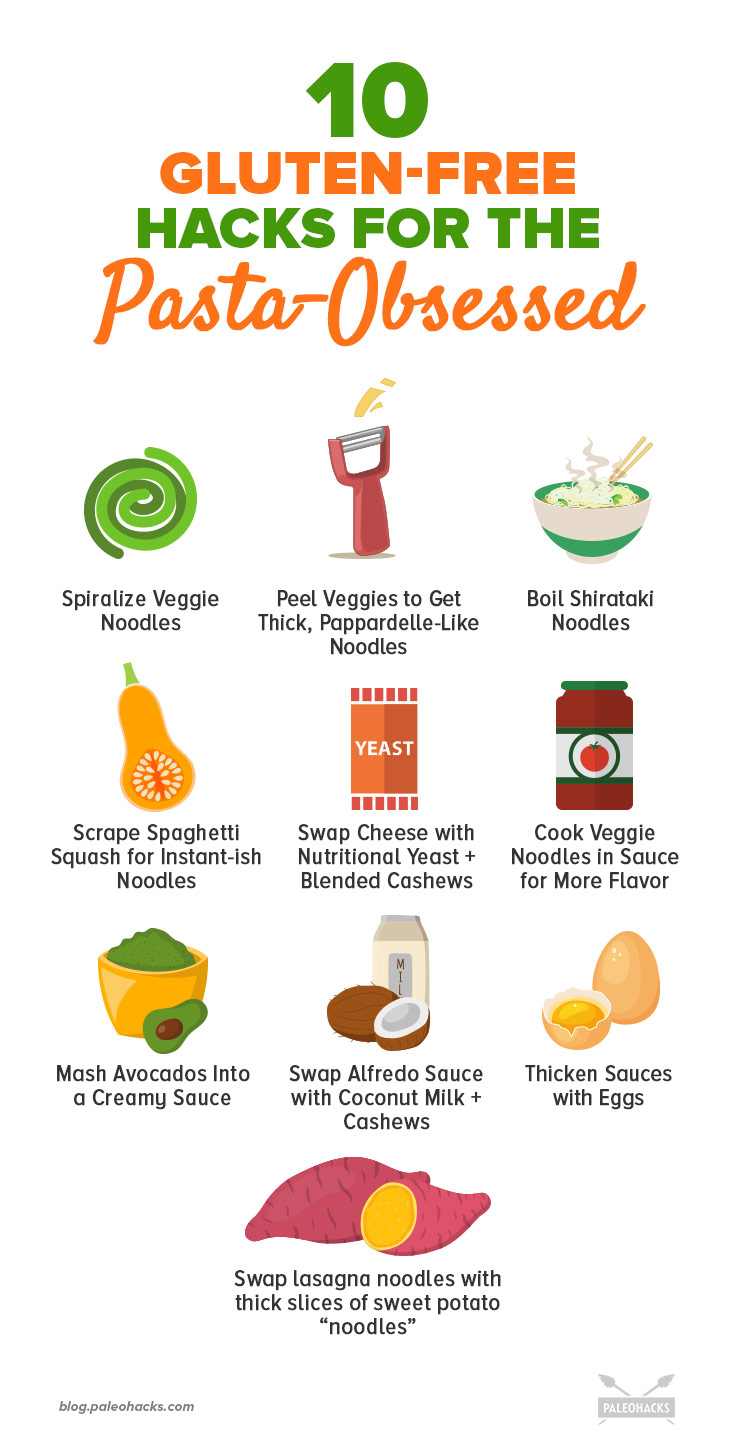 (You'll Also Love: 41 Pasta-Less Spaghetti Squash Recipes)