This easy, dairy-free cashew cheese made two ways comes loaded with protein and healthy fats. A Paleo-friendly substitute that you can enjoy with zoodles, spread over Paleo toast, and even as a creamy dip!
This easy recipe takes less than 10 minutes to make in a blender, and can be enjoyed either creamy or solid. Both methods require similar same steps and are easy to make in batches!
For the creamy version, the recipe requires soaking the cashews for a minimum of two hours in advance. I recommend soaking them overnight for the best results! The longer they soak, the creamier the consistency of the "cheese". After that, simply toss all the ingredients, except the seasonings and nutritional yeast, in your blender. Give it a swirl, scrape the sides, and then blend again with remaining ingredients. This three-step version makes for a great veggie dip or a silky sauce tossed with veggie noodles.
Love slow cooker recipes?
Click here to get your FREE copy of our delicious Slow-Cooker Recipes!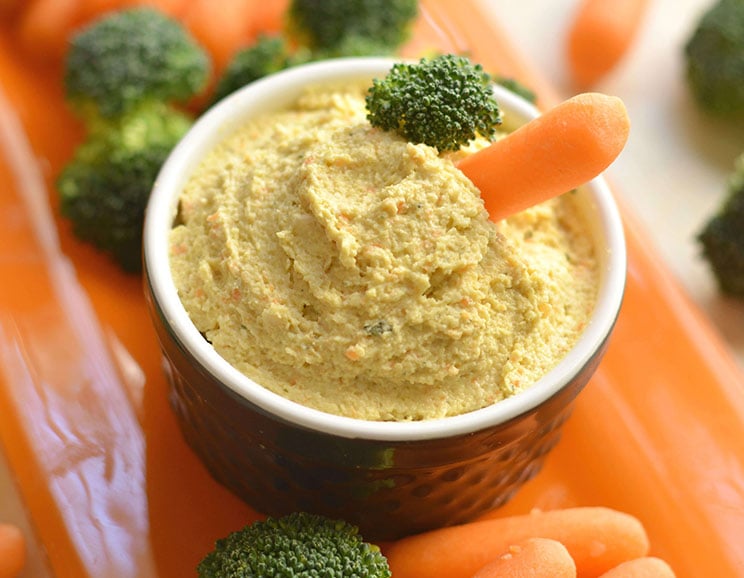 For the solid version, gelatin is used to make creamy "cheese" thick and sturdy. Start by combining gelatin with five tablespoons of water in saucepan. Turn the heat to low and stir to combine until a gel-like substance forms. Next, stir the gelatin immediately into the blended "cheese" (from the creamy version) to a loaf pan lined with plastic wrap. Smooth mix into an even layer with a spatula and refrigerate overnight. When hardened, slice and enjoy!
For both methods, keep the cashew cheese in the refrigerator for up to a week to maintain freshness or in the freezer for up to a month.
Serve with fresh veggies, nuts, Paleo-friendly crackers or bread for a delicious appetizer or snack!
Tip: If you really want to get fancy with this recipe, blend in some roasted butternut squash or sweet potato. It will take the Paleo cheese from savory to sweet!
Megan Olson
3-Step Cashew Cheese Recipe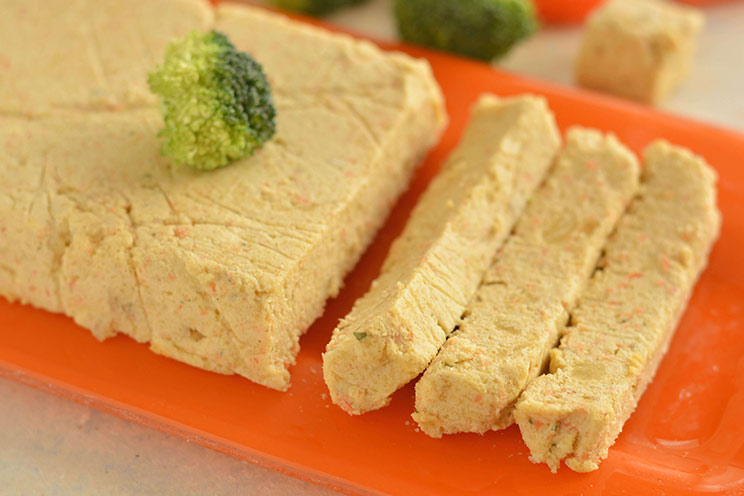 Prep Time:
10 mins
10 minutes
3-Step Cashew Cheese Recipe
This easy, dairy-free cheese can be made creamy or sliceable. Either way, it's deliciously loaded with protein and healthy fats.
Tools
Blender

Small saucepan (for solid version)

Loaf pan (for solid version)
Ingredients
1 cup raw cashews, soaked for 3 hours

¼ cup carrots

¼ cup nutritional yeast

½ t garlic powder, optional

½ t parsley, optional

1 t lemon juice

½ T Dijon mustard

2 T coconut cream

1 T gelatin

¼ t sea salt
Instructions
For the Creamy Version: Drain water from soaked cashews and place in a blender with carrots, lemon juice, coconut cream and Dijon mustard. Blend on high until the ingredients are broken up. Scrape down the sides and blend again until smooth.

Add nutritional yeast, garlic powder, parsley and salt. Blend until combined.

Pour into a bowl and serve immediately with fresh vegetables!

For the Solid Version: Follow steps 1 thru 3.

Next, place gelatin in a small saucepan with 5 tablespoons of cold water. Bring pot to low heat and stir to combine for 1 minute.

Immediately remove from heat and stir in the blended cheese with gelatin.

Line a loaf pan with plastic wrap, then pour in the cheese mix and spread into a smooth layer with a spatula.

Refrigerate overnight to harden the cheese.

Cut into thin slices and enjoy!

(You'll Also Love: Ham and Cheese Pinwheels)