Dairy-free Parmesan cheese that's a cinch to make. Slice it on top of burgers or grate it over your favorite zoodle dish, the possibilities are endless!
For this recipe, you'll be using raw cashews and coconut butter to create that smooth, cheesy texture. Note: coconut butter is not coconut oil. While coconut oil is the extracted fat of coconut flesh, coconut butter includes coconut fibers and meat.
Coconut butter can be hard to find or expensive, but you can save time and money by making it yourself at home. Just process 2 cups of shredded, unsweetened coconut flakes for about 10 minutes or until the flakes break up and begin turn to a smooth, buttery texture. From there, simply pour the coconut butter into a jar and keep it in the fridge until ready to use.
Want to go Paleo? Not sure where to start?
Start with this FREE Paleo For Beginners Guide Today!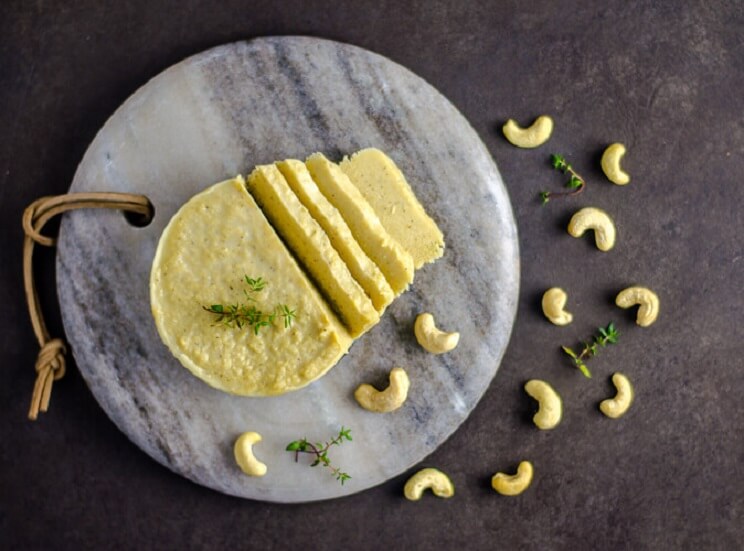 You'll also be using lemon juice and apple cider vinegar to balance out the strong yeast flavor, and give the Parmesan its distinctive, aged cheese flavor.
For the herbs, I use a mix of thyme, oregano and basil, adding texture and aroma to the Parmesan cheese. However, try experimenting with your favorite herbs too!
The best part about this recipe is that it is super easy to make. Just blend all the ingredients together and chill until ready to use.
Dina Hassan
How to Make Dairy-Free Parmesan Cheese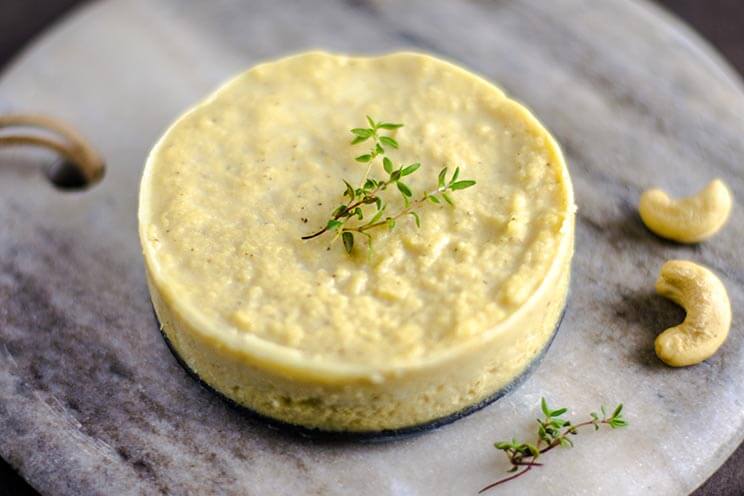 Prep Time:
10 mins
10 minutes
How to Make Dairy-Free Parmesan Cheese
Slice this dairy-free Parmesan on top of burgers, grate it over your favorite zoodle dish!
Ingredients
For the Cheese:
1 cup cashews, soaked overnight

½ cup coconut butter, softened

¼ cup coconut oil, melted

⅓ cup nutritional yeast

1 T apple cider vinegar

1 t sea salt
For the Herbs Mix:
½ t thyme

½ t oregano

½ t basil
Instructions
In a food processor bowl, place the cashews, coconut butter, coconut oil, nutritional yeast, apple cider vinegar, salt and herbs mix.

Blend on high for about 2-3 minutes until smooth, scraping the sides of the bowl occasionally.

Pour into an airtight container and refrigerate for at least 1 hour until solid. The chilled cheese should be easy to slice.

Keep refrigerated for up to 5 days, or frozen for up to one month.
Tip: If you want to shred your cheese, keep it in the freezer to make it easy to grate over food.
Looking for Paleo ingredients? Here are a few we'd recommend:
Organic Raw Cashews (Thrive Market)
Organic Virgin Coconut Oil (Thrive Market)
Nutritional Yeast Seasoning (Bragg)
Organic Apple Cider Vinegar (Bragg)


(You'll Also Love: 3-Step Cashew Cheese Recipe)