The GAPS diet (short for "gut and psychology syndrome") aims to reverse unpleasant gut symptoms like irritable bowel syndrome, gas, constipation, diarrhea, and digestive upset.
The GAPS diet is also a favorite therapeutic protocol for chronic and inflammatory conditions, but is it as effective as GAPS practitioners want you to believe?
What Is the GAPS Diet?
The GAPS diet is a dietary program that was designed by Dr. Natasha Campbell-McBride, based off of the SCD (specific carb diet). As she describes in the introduction of her book, it was first aimed at addressing the needs of her patients with autism, ADHD, ADD, dyslexia, eczema, allergies, and asthma. (1)
Do you struggle with bloating, gas, constipation, or other digestive issues? We've created a FREE guide to healing your gut naturally.
Click here to get your FREE copy of our Digestion Guide!
GAPS is a six-stage program. The first stage is stricter than later phases, and patients are meant to advance through the stages based on individual progress. Generally speaking, the phases take between three and six weeks to complete entirely. [tweet_quote] GAPS is a six-stage program that takes 3-6 weeks to complete.[/tweet_quote]
After these first six stages, GAPS dieters then move into the full GAPS diet, which can be followed long-term for wellness and reversal of chronic issues. The basics of GAPS include meats, fish, eggs, fermented foods, and vegetables.
GAPS is meant to support the body's natural detox pathways in a gentle way, which prevents unnecessarily strong detox reactions and further digestive symptoms or other negative effects. Additionally, while following a GAPS diet, it's also important to implement lifestyle factors to reduce toxins and chemical exposure. Homes and work areas should be free from toxins, fragrances, and other pollutants that come from items like:
New carpets
New furniture
Paints
Non-organic skincare and cosmetic products
BPA exposure through canned foods and receipts
Bottom line: GAPS is a complete lifestyle and dietary protocol that aims to restore gut integrity and support proper digestion and detoxification.
---
What Conditions Does the GAPS Diet Address?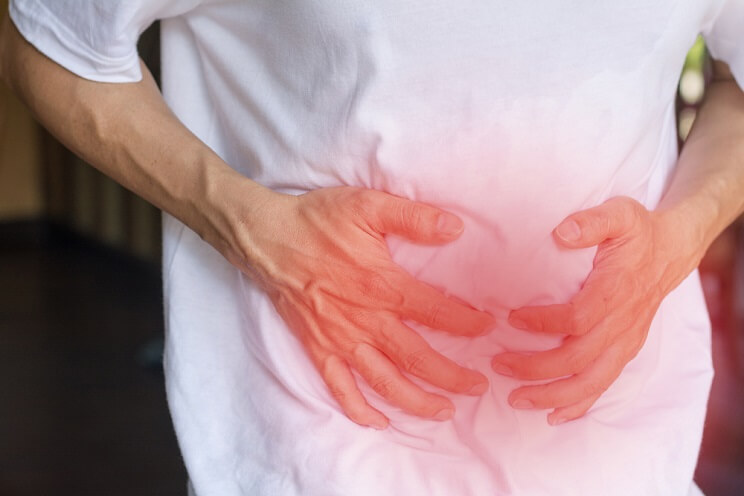 The goal of GAPS is to address digestive and gastrointestinal issues like Crohn's disease, IBS, chronic diarrhea, gastritis, ulcerative colitis, and small intestinal bacterial overgrowth. It can also be effective for conditions associated with gut imbalance, like autism, depression, bipolar disorder, anxiety, and schizophrenia. (2)
"A human digestive tract is a long tube open to the outside world at its start and at its end. Whatever harmful things there are in the outside world, our digestive system is a perfect entrance for them into our bodies." (3) [tweet_quote] Toxins can easily make their way into our bodies through our digestive system.[/tweet_quote]
Genetics, lifestyle factors, and diet can all dramatically impact health, but especially the gut. Since the gut controls what nutrients are absorbed, working to improve gut health is essential for healing from chronic conditions or diseases.
GAPS is also effective for autoimmune disease; 84 percent of the immune system resides in the gut, and rebalancing gut health can help to move autoimmunity into remission. (4)
Bottom line: GAPS is a therapeutic food protocol to help address disorders associated with unbalanced gut health.
---
How Are GAPS and Paleo Similar?

The GAPS diet specifically aims to heal the gut lining, rebalance the immune system, and balance bacteria in the gastrointestinal tract. The protocol avoids:
Grains
Commercial dairy products
Starchy vegetables
Processed and refined carbohydrates
Paleo is also focused on healing the gut, balancing the immune system, and supporting healthy intestinal bacteria. Paleo avoids:
Grains
Dairy products
Processed and refined foods
Legumes and beans
A GAPS protocol also generally utilizes specific supplements such as a high-dose probiotic, essential fatty acids, vitamin A, digestive enzymes, and various other vitamin and mineral supplements. The supplements are used to help combat nutrient deficiencies during the healing process while helping to restore imbalances on a limited dietary protocol.
There are certainly many Paleo eaters who also utilize basic supplement protocols to address chronic conditions, digestive support, and other nutrient needs.
Bottom line: Both Paleo and GAPS focus on gut health and balancing digestion through foods and targeted supplementation.
---
How Are GAPS and Paleo Different?
While GAPs and Paleo are generally similar, there are a few key differences.
A GAPS protocol does allow for consumption of beans, lentils, peanuts, and quality dairy products like cheese and yogurt. Paleo avoids these foods. Here's a breakdown as to why:
Beans, Lentils, and Legumes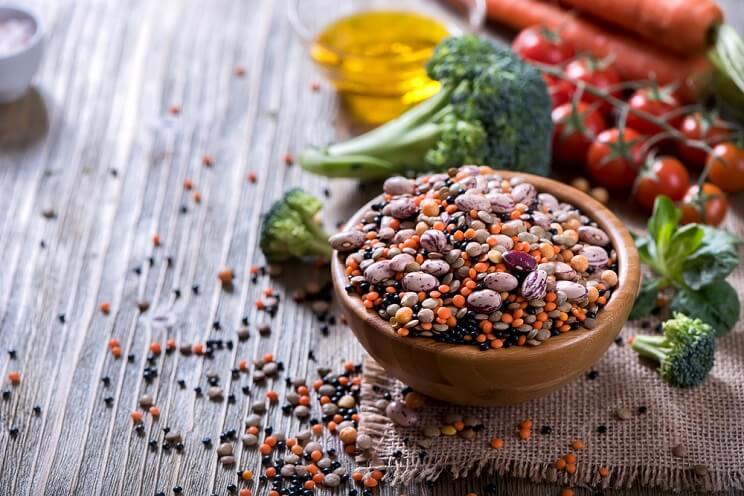 Beans, lentils, and legumes (like peanuts) contain phytates and lectins that are, essentially, plant security systems to prevent the species from being overconsumed and becoming extinct. They do not break down easily in digestive systems. Grains also fall under this category. In a Paleo diet, these foods are avoided in favor of foods that break down and digest more easily. [tweet_quote] Paleo avoids beans and lentils, but they're allowed under GAPS.[/tweet_quote]
Another concern with phytates and lectins is that they can bind with certain nutrients and carry them out of the body, further worsening malabsorption problems.
Dairy Products

Dairy products, even high quality ones, can be difficult for many to digest since children over age three and adults often don't produce enough lactase in the stomach to digest lactose. Whey protein, which is found in dairy products, can also be inflammatory for some and can produce similar reactions to lactose.
Other Differences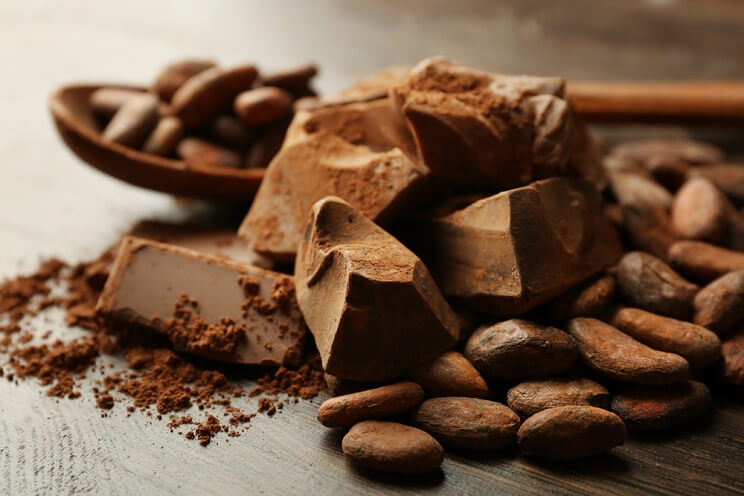 GAPS also avoids a number of foods that are typically considered Paleo-friendly. These include:
Aloe
Arrowroot
Baking powder
Baking soda
Balsamic vinegar
Bacon and processed or cured meats like ham and deli cuts
Artichoke
Dried fruits
Cream of tartar
Coffee (sometimes)
Chocolate, cocoa, and cacao
Chestnuts
Molasses
Nuts that are salted and roasted
Okra
Parsnips
Sweet potatoes
Cassava and tapioca
Yams
While these foods are mostly considered to be Paleo-friendly, a Paleo diet is also meant to be customized to the needs of the person. There are variations of Paleo diets, such as the autoimmune protocol (AIP) and ketogenic Paleo, that have been customized to address different dietary needs.
Bottom line: Paleo and GAPS are fairly similar, with a few key differences. Paleo embraces coffee, chocolate, and most nuts, while GAPS avoids some of these common Paleo foods. But both programs avoid grains entirely.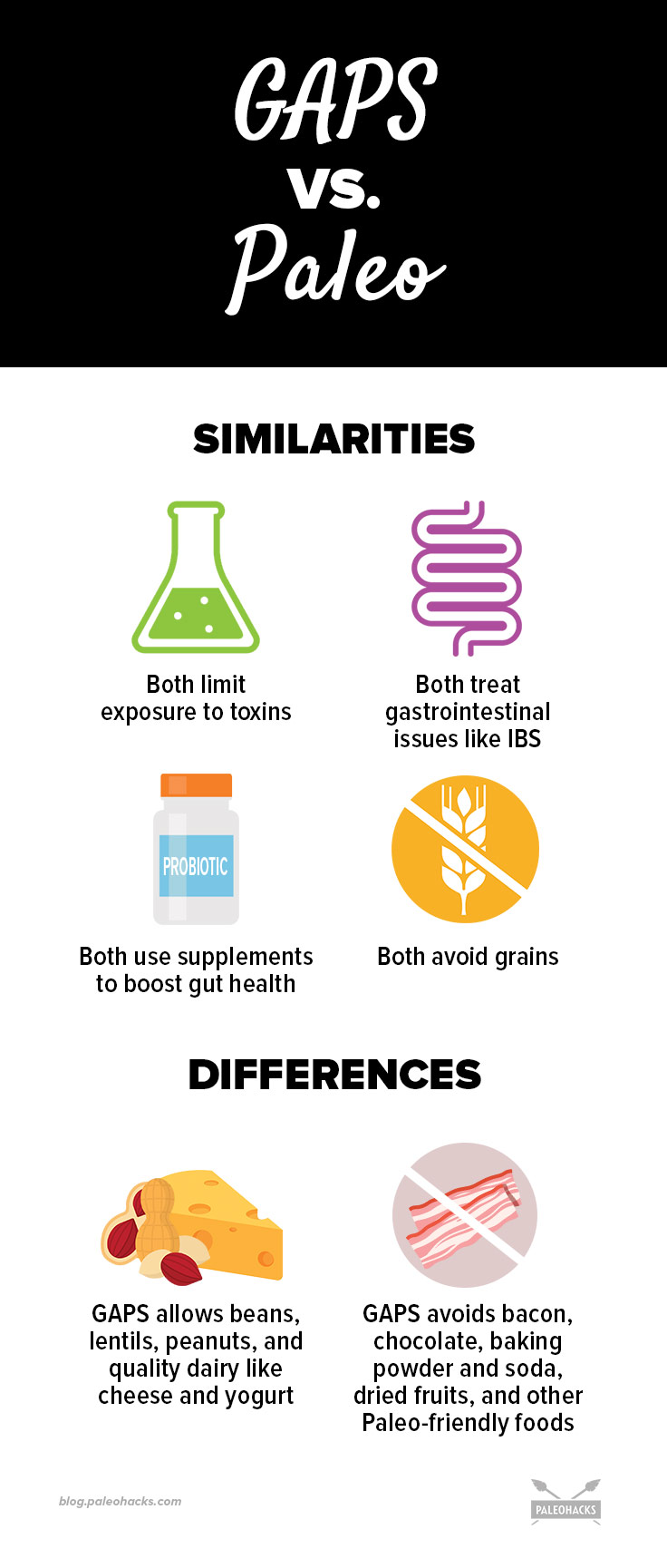 ---
Can You Follow GAPS and Paleo at the Same Time?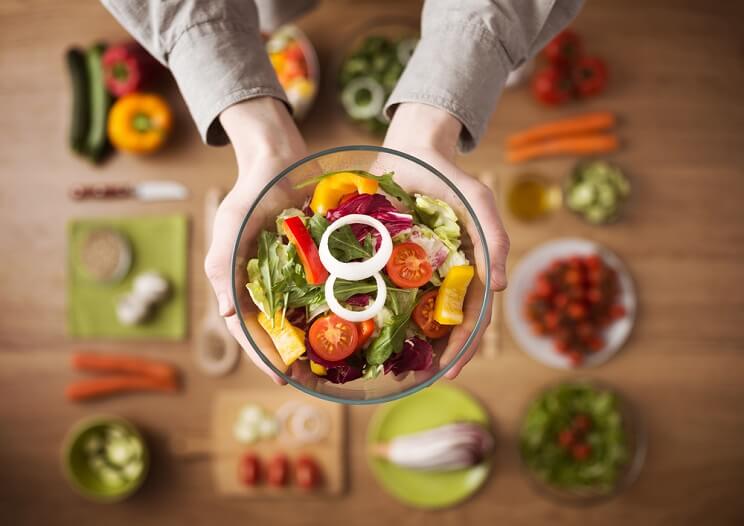 Paleo and GAPS are compatible, and you could definitely follow both protocols at the same time. With such an approach, GAPS foods that aren't Paleo and Paleo foods that aren't GAPS should be avoided. The result is a more limited diet than either original protocol, but a combination approach can address sensitivities in people who cannot tolerate GAPS foods like dairy or legumes, or Paleo foods like tapioca or sweet potatoes.
As with all dietary protocols, taking a customized approach that addresses individual needs and sensitivities will be most effective.
Bottom line: The best diet to address gut health is one that is customized to the needs of the individual, and both Paleo and GAPS, or a combination of both, can work effectively in many cases.
---
GAPS and Paleo Recipes
Zucchini Fritters
Mushroom Risotto with Cauliflower Rice
Kale and Mushroom Sausage Patties
Crispy Skin Fish & Mashed Cauliflower
Garlic Chicken Drumsticks
(Read This Next: 7 Ways the Low-Fat Diet Can Wreck Your Health)